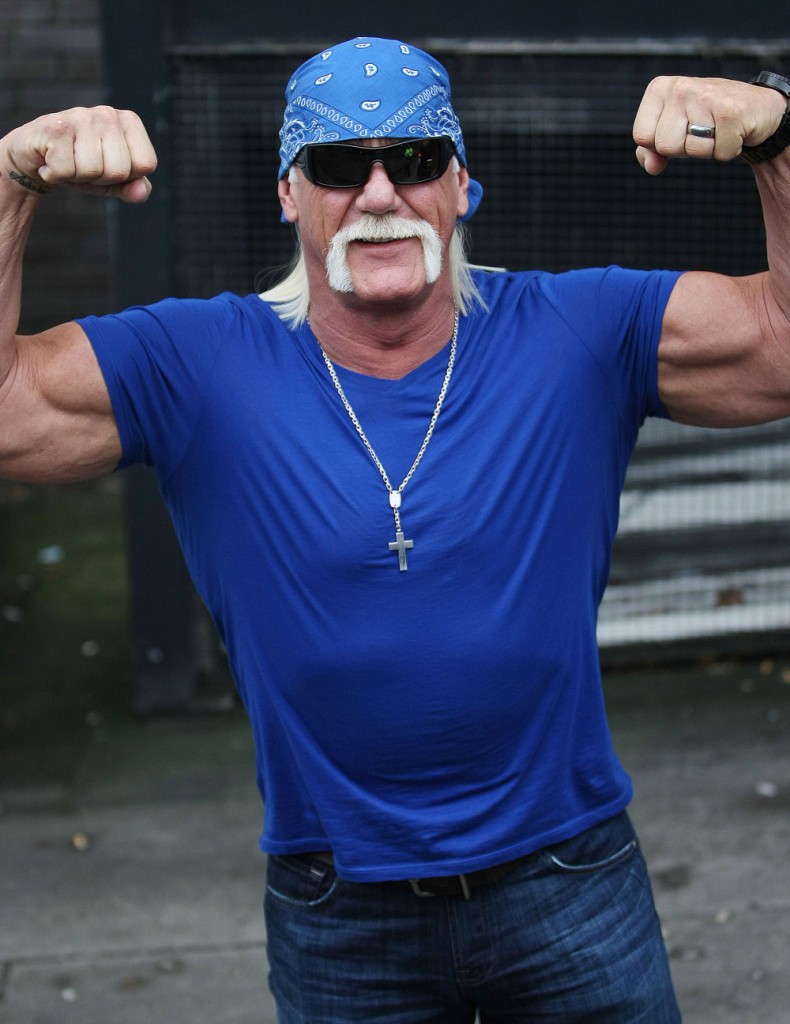 Hulk Hogan filed two lawsuits in Tampa, Florida yesterday over his lackluster sex tape, which was published in part by Gawker a couple of weeks ago. Hulk held a press conference with two of his lawyers explaining the separate lawsuits, one against Gawker and another against joint defendants, Hulk's friend Bubba the Love Sponge and his ex wife, Heather Clem, whom Hulk was unenthusiastically boning in the tape. Hulk is seeking $100 million in damages from Gawker and an as of yet unknown amount from Bubba and Heather.
When Hulk's lawyer explained the lawsuit (video of the press conference is on TMZ and below), I was smirking at first at the details. Watching a lawyer talk about a sex tape all serious-like was amusing for me. That's why they make the big bucks. Then he went into detail of how this was a violation of Hulk's personal rights and I did agree with him. Here's part of what he said:
The allegations in that lawsuit state that approximately six years ago the Clems secretly videotaped Mr. Hogan having private, consensual intimate relations in a private bedroom. Mr. Hogan had no knowledge that he was being videotaped, he did not consent to the taping because he didn't know about it, he would never have permitted it. Mr. Hogan had a reasonable expectation of his privacy just as all Americans have a reasonable expectation of their privacy in their bedrooms.

The actions of the defendants was illegal, it was outrageous, and it exceeded the bounds of human decency.

The second lawsuit filed today… was filed against Gawker media… it alleges that the defendants posted excerpts of the videotape at their website, Gawker.com, for the purpose of obtaining financial profit at the expense of Mr. Hogan and in violation of his right to privacy. After Gawker was notified by Mr. Hogan's legal counsel that he had been secretly videotaped, that he had never consented to any part of that video, and after he and his legal counsel demanded repeatedly that Gawker remove that video from its website, Gawker refused to do so… The acts of Gawker media are illegal, outrageous and exceed the bounds of human decency. The lawsuit against Gawker seeks damages in the amount of $100 million dollars.

The two lawsuits also seek an order transferring all rights to that video to Mr. Hogan.
So basically Hulk was taped against his will and knowledge. It's clear that Heather knew the sex was being taped since Bubba tells her afterward that "If we ever did want to retire, all we'd have to do is use this footage" and Heather yells at him for it, saying "I wouldn't do that, you'd be the biggest rat." The tape was first leaked earlier this year, back when Bubba and Heather were divorcing, which suggests that it was Bubba who leaked it out of retaliation. I doubt Heather was in on it. It didn't get mainstream coverage until Gawker picked it up. TMZ admits seeing it in full.
Is it possible for me to both feel like this was a violation for Hulk (even though I can't stand the guy) and to feel sorry for Gawker? I do. They have good lawyers there, they know what they're doing, and they had warning to remove the tape. So maybe I shouldn't care as much, but I still hope they aren't hit with huge damages. I like that they're ballsy and don't step down, they stood up to Scientology's lawyers well before anyone else was willing to, but maybe this was a miscalculation.
Gawker hasn't responded to this lawsuit on their website. They did defend themselves right after they released the footage, statin, in part, "So Hulk Hogan's all mad, but I do hope he takes a moment to appreciate how much worse the coverage of his half-hour sex rodeo would be if it had been acquired by another outlet desperate to score another Exclusive to keep their dim lights shining." So it could have been worse I guess. Then that other outlet would be the one getting sued.
Oh and Hulk has contacted the FBI over this tape. I'm sure they have much better things to do, but I guess this is under the FBI's jurisdiction due to the way the footage was distributed.
Here's Hulk Hogan's press conference:

Heather and Bubba in 2010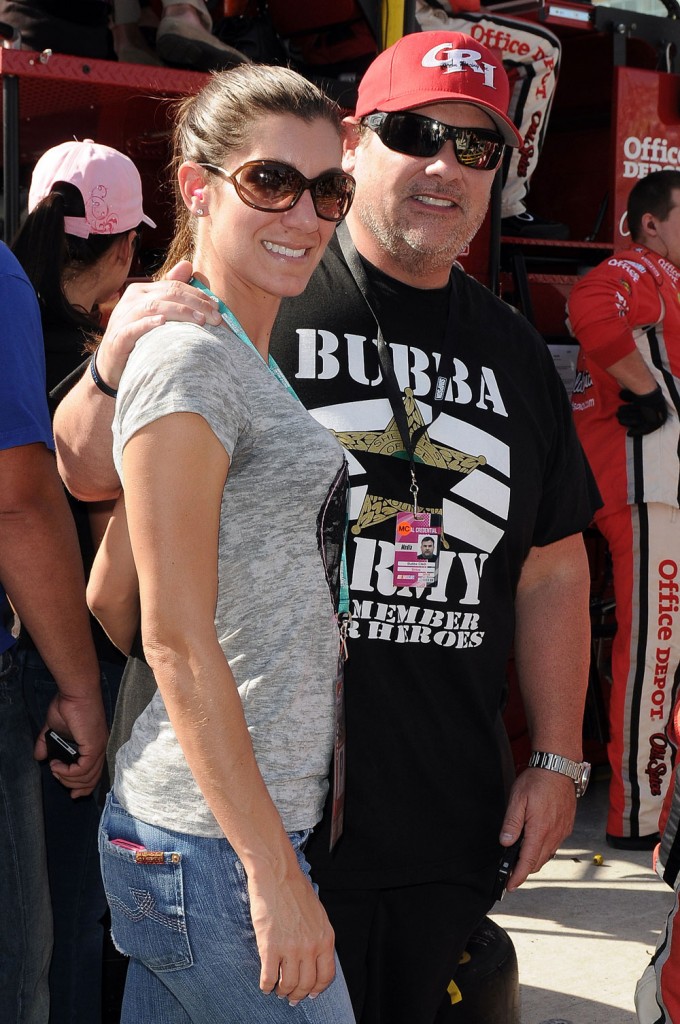 Hulk and his new wife Jennifer in January, 2012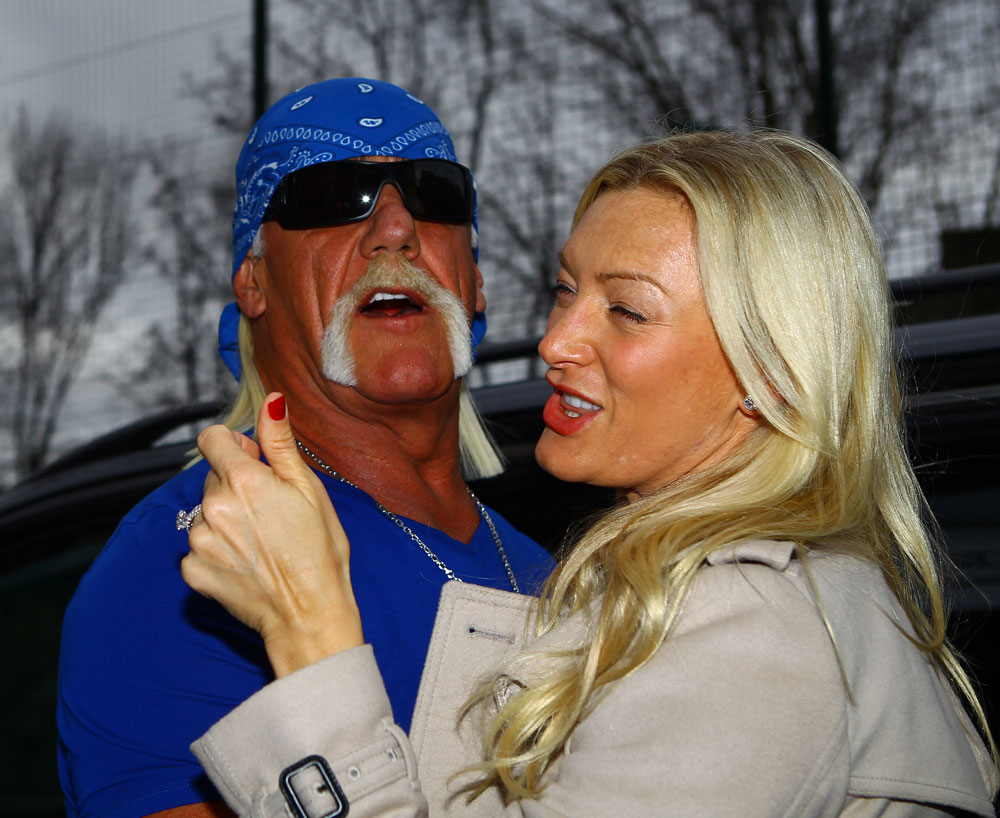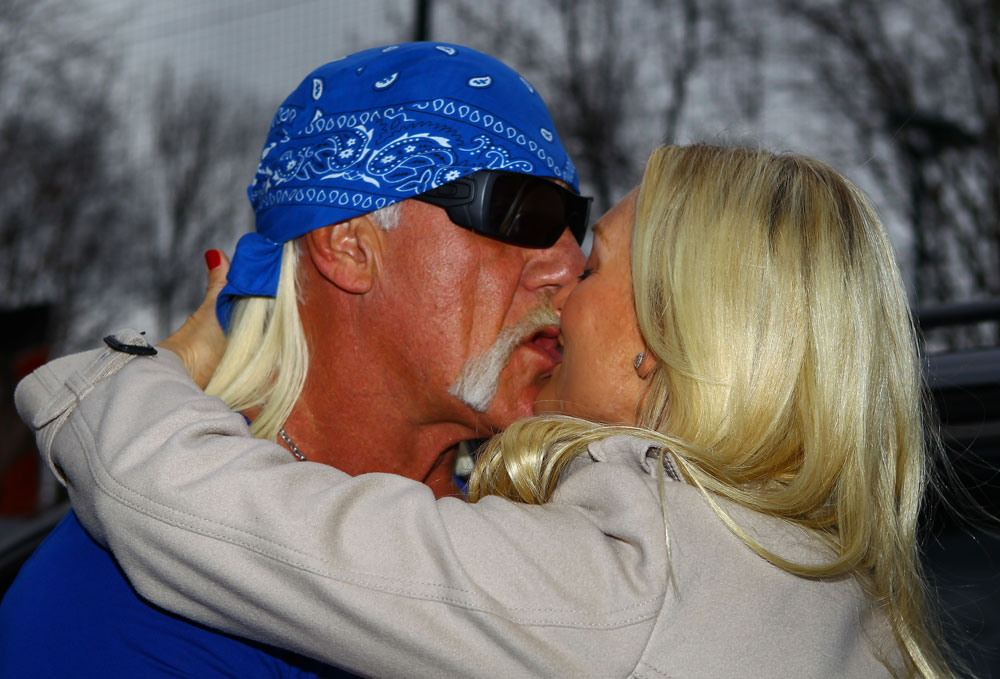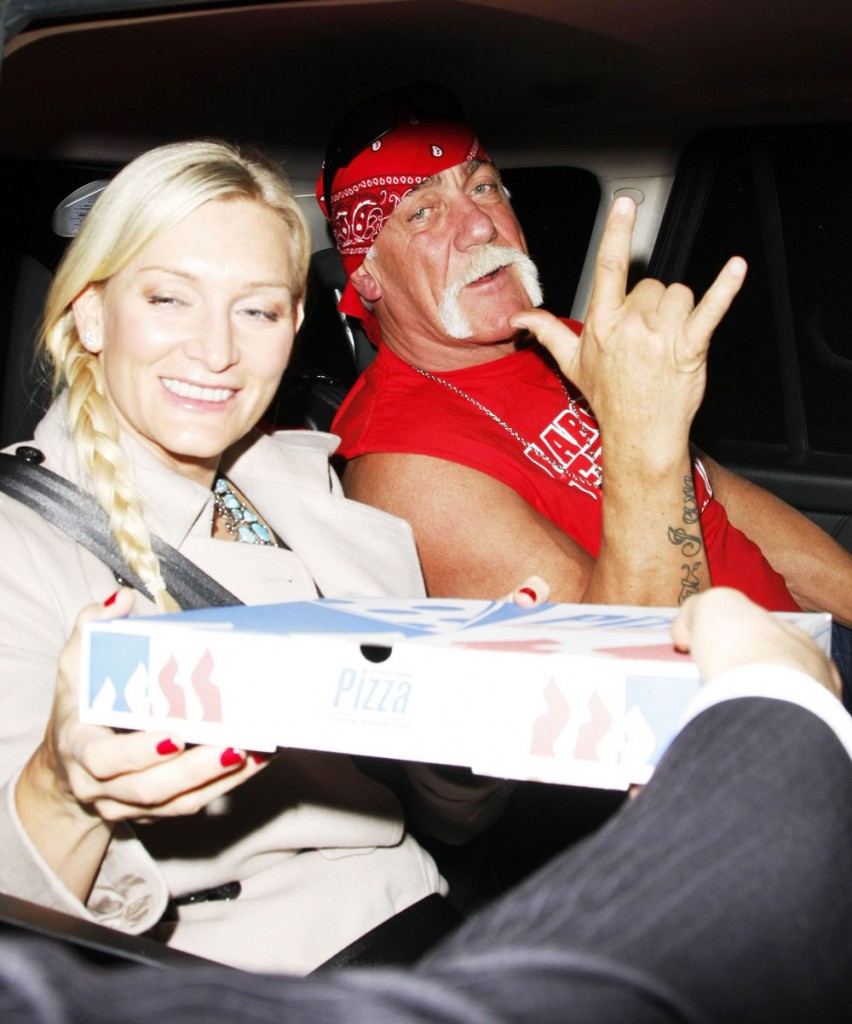 Photo credit: FameFlynet and WENN.com