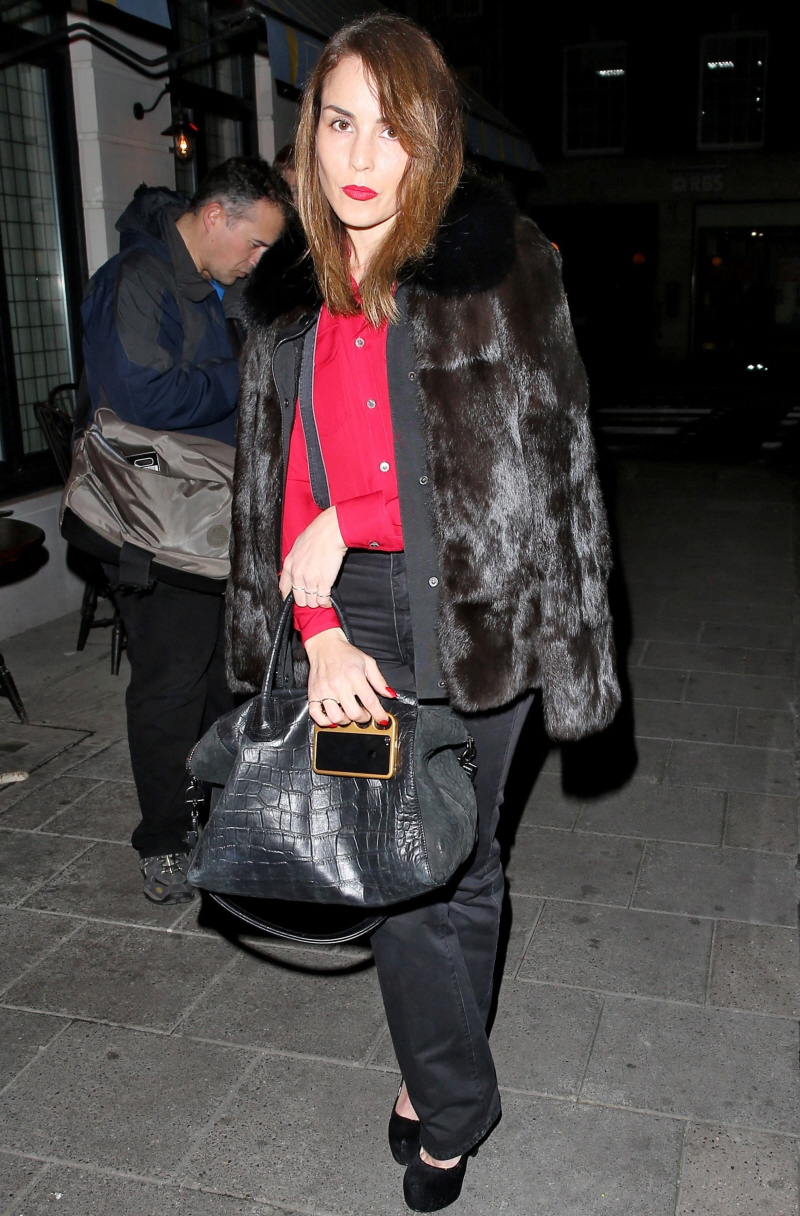 Here are some new photos of Noomi Rapace at an event for (or adjacent to) the BFI London Film Festival. The photos are tagged as "Charles Finch and Chopard Dinner" – so, it was like a dinner sponsored by Chopard (the jewelry house) and Charles Finch, a writer. Sure. Since Noomi Rapace isn't a tabloid stable – and God willing, she never will be, although I wouldn't mind if she had a torrid affair with some A-list celebrity – she's photographed very rarely. Usually on red carpets, but if she's at some low-key event with other celebrities, she might get pap'd too. I tend to think that's what happened here – I can't imagine some paparazzo was excitedly waiting for Noomi to show up, you know?
Anyway, my instinct is always to write about Noomi whenever we have new photos of her, just because I love her so much. I was happy to see these pics, even if she doesn't have a ton of stuff going on right now. Like, there are no new interviews or any juicy gossip tidbits. So I'll just talk about what she's wearing and how she looks. First off, she looks really good here. Good makeup, great lipstick and nail polish, smart menswear-style outfit, great purse and decent hair.
But should we talk about the fur coat? And yes, I do think the coat is real. It looks like a quality, designer fur coat. As far as I can find, PETA has never yelled at her. Is this the first time she's worn fur in public? Does it matter if she wasn't expecting to be photographed? If PETA yells at her about this coat, do you think it will become a thing? Or will people just say, "Eh, she's Swedish. Maybe she's super-cold"?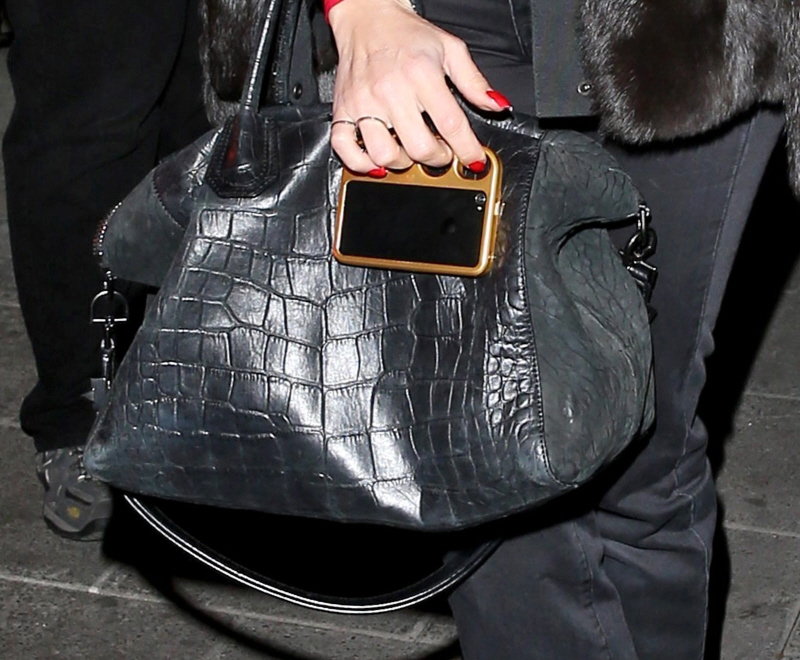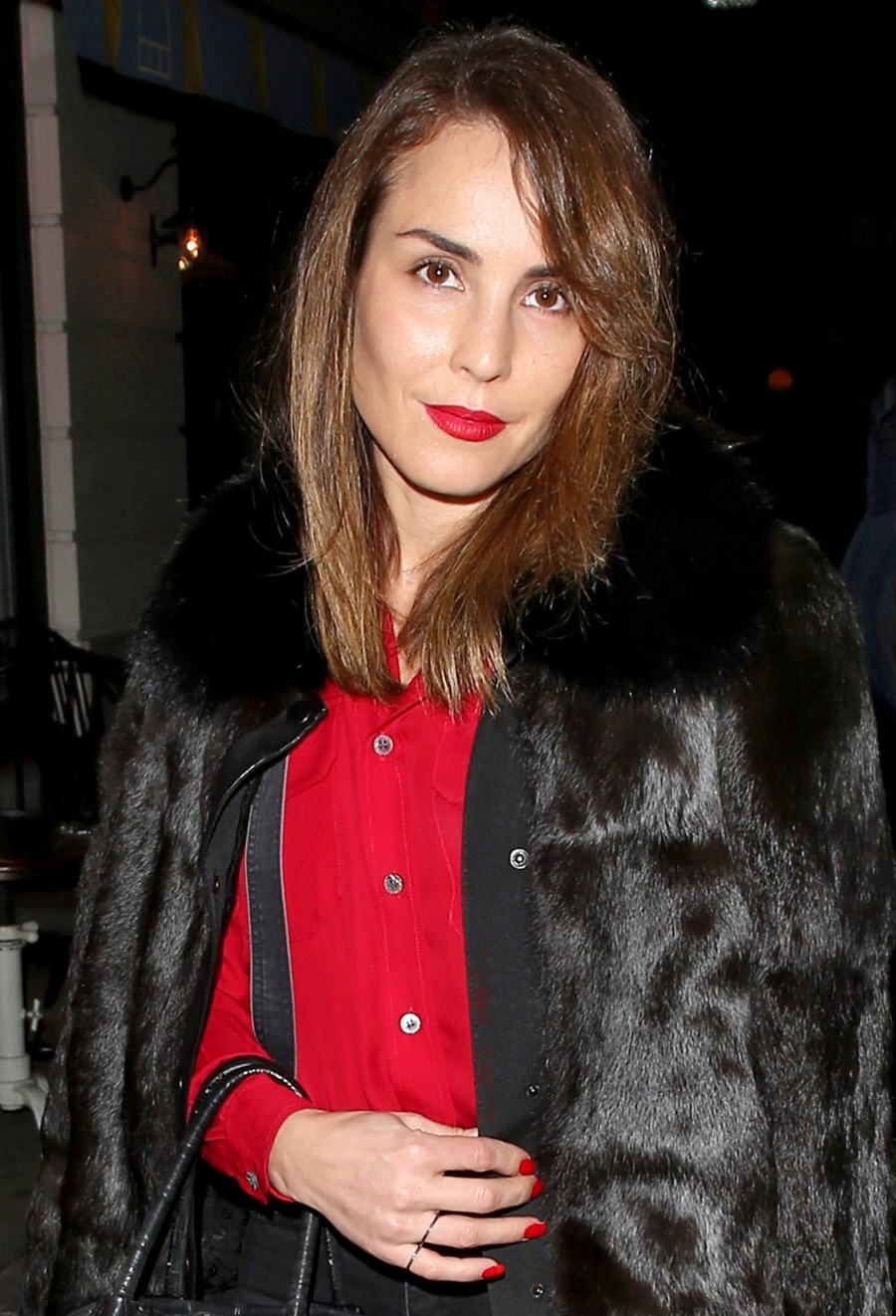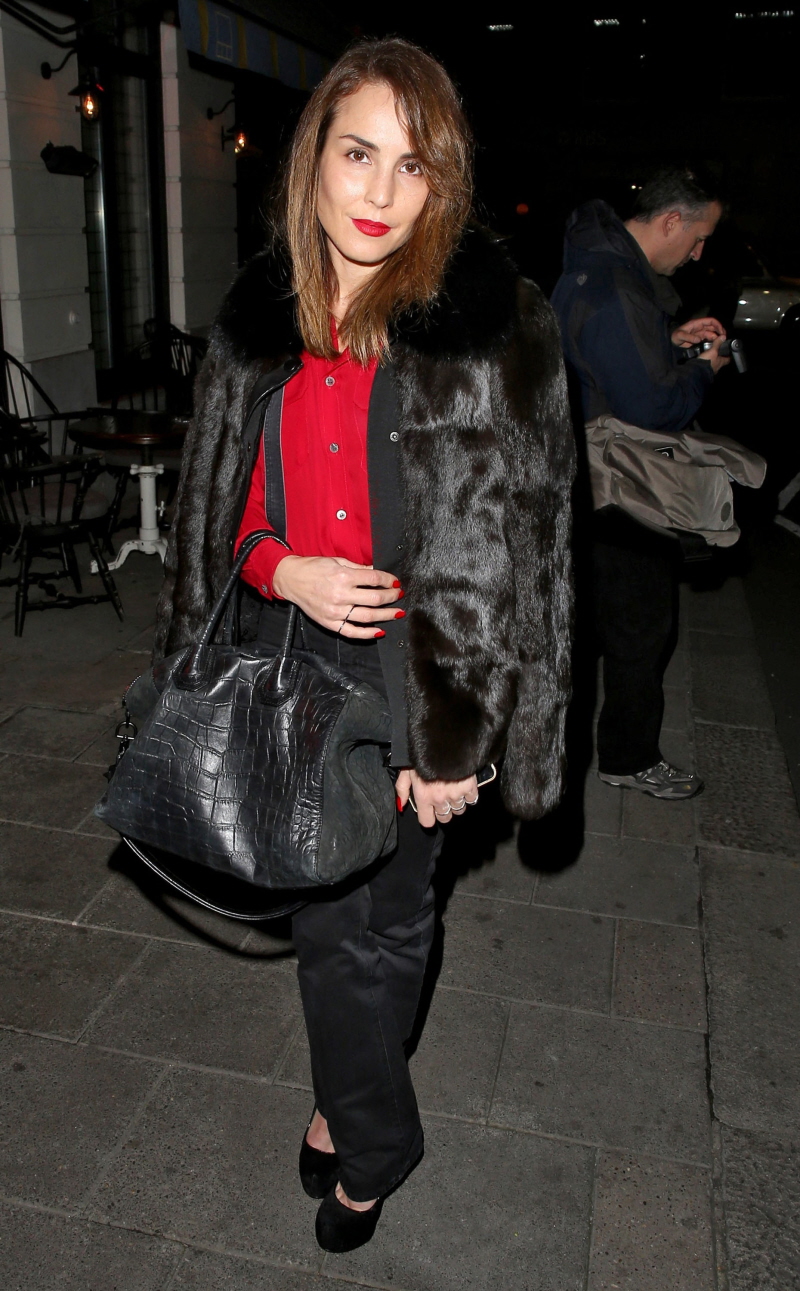 Photos courtesy of Fame/Flynet.