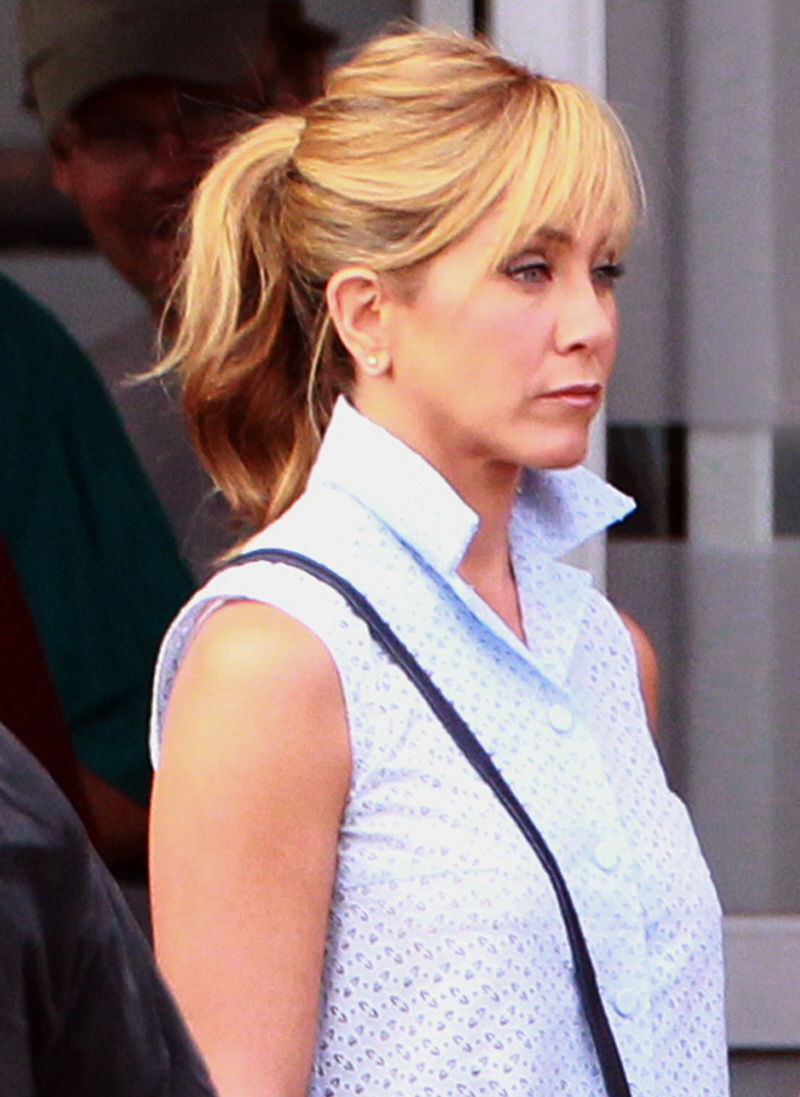 Last night, Jennifer Aniston was the first guest (?) on the re-vamped, new-studio'd Chelsea Lately. It was surprising because Aniston literally has nothing to promote but herself and her engagement and because this comes in the midst of a week where Brad Pitt is promoting a documentary he produced and his new Chanel ads. SHOCKING. I'm embedding the full episode – Sandra Bullock appears in the first bit (and Bullock is way funnier than Chelsea). Aniston comes in around the 16 minute mark.
Yeah. Aniston tweaked her (braless) nips before she came out, and she also had a drink or two (note the slurring). I will say that Aniston looks pretty good – like, her face looks great. Anyway, when Chelsea mentions Jennifer's engagement Jennifer claims "I just got verklempt". Chelsea calls Justin Theroux "the greatest guy ever… You guys make the greatest couple ever." SO MUCH BETTER THAN BRANGELINA OMG. Blah. Chelsea is really LIVING in Jennifer's ass these days. Chelsea is Jennifer's snarling pit bull.
Meanwhile, Jennifer and Justin were recently spending time at the Marmont, and Us Weekly had all of the details (there weren't many details – you can read the story here). Us Weekly's jewelry expert claims Jennifer's engagement ring is an 8 carat radiant cut diamond, worth approx. $500,000. I still think the rock is bigger than that, but God knows about the quality. I still think it looks like quartz.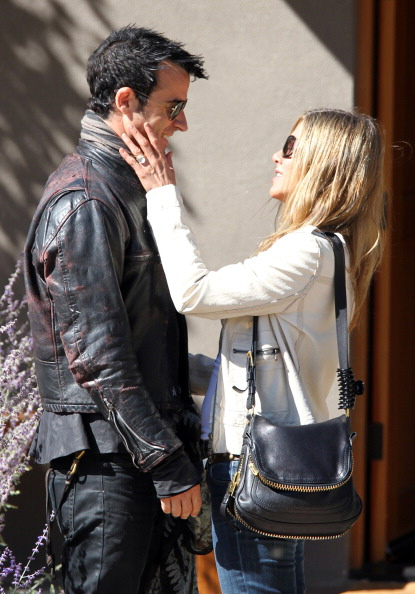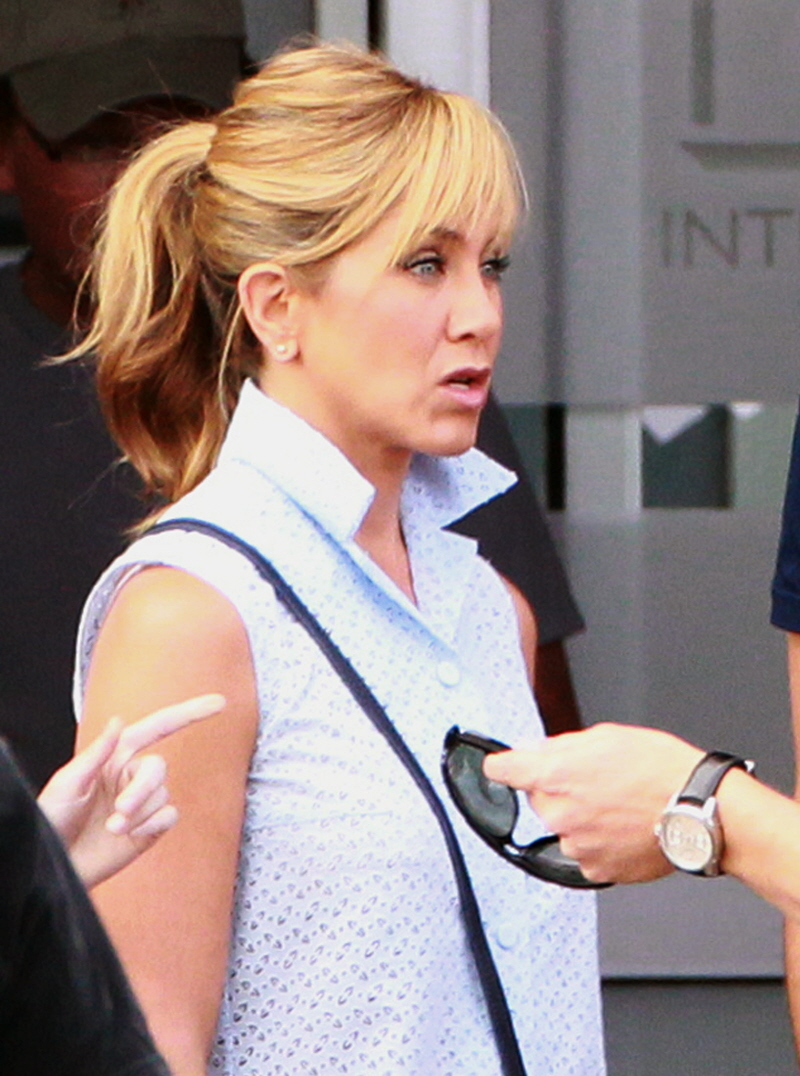 Photos courtesy of Fame/Flynet and Jason Thomas/Filmmagic.