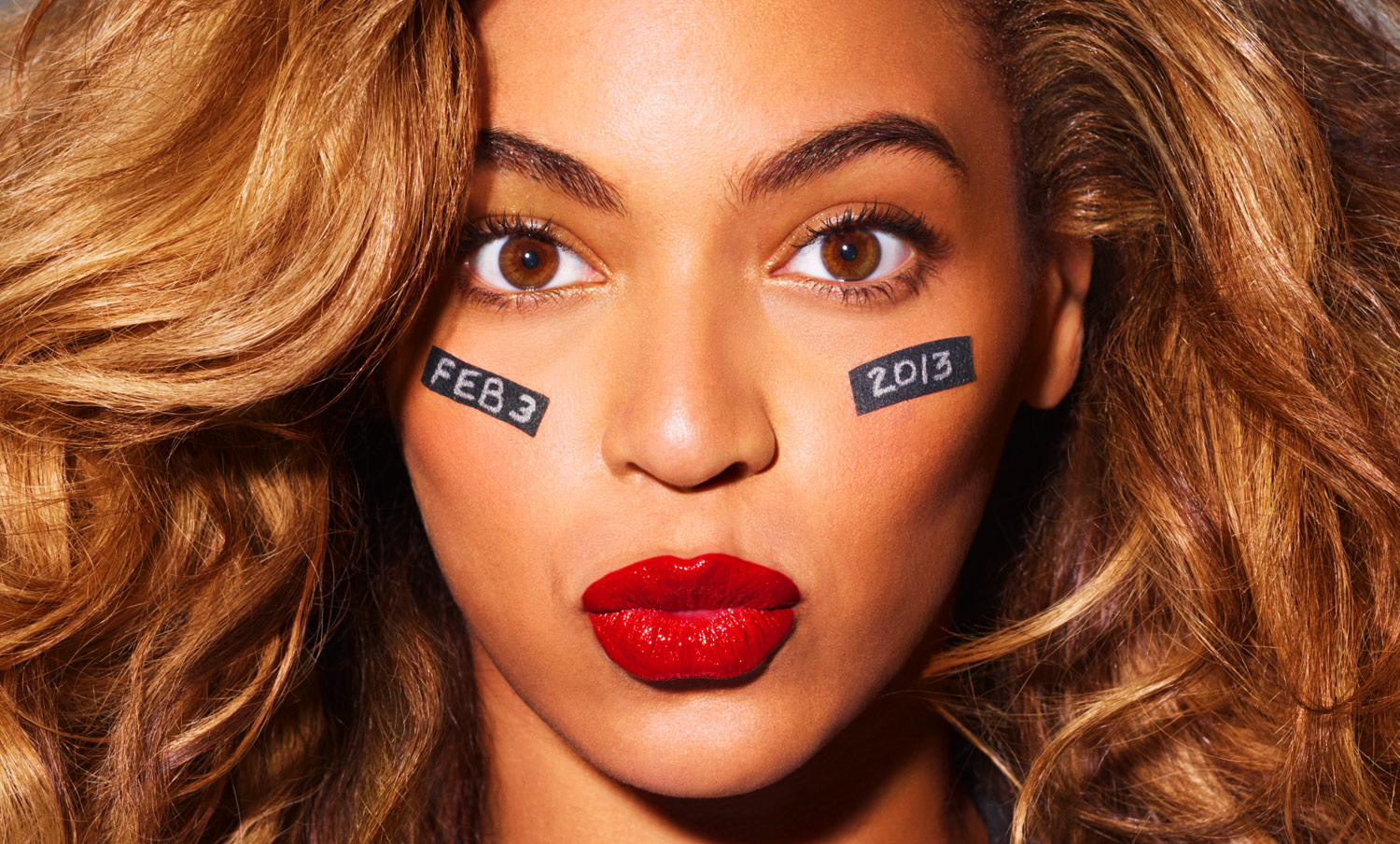 Considering my aversion to all things sports-related (glaring exception: the Olympics), it's no wonder that I kind of ignored this story yesterday. Now I'm glad that I waited – throughout the course of the day, this went from "sketchy rumor that no one would confirm" to "Beyonce confirming said rumor by posing an excellent promotional photo." Yes, Bey-stans, your girl is going to be the Super Bowl Halftime act this coming February. And Bey posted the header image on her blog/tumblr/website. Can I just say? I'm fascinated by what's going on in this extreme closeup. I will admit it – I'm a hirsute girl, and I'm always looking for tips on how to take care of unwanted facial hair. My face would not stand up to this kind of extreme-closeup. Do you think Beyonce waxes her upper lip? Or did she get electrolysis? Or is it just Photoshop? I think it's waxing or electrolysis. Also: superior brow grooming. Truly.
As for the Super Bowl thing… sure. It will be nice to have a Halftime act that is somewhat young and popular, you know? In 2012, it was Madonna. In 2011, it was the Black Eyed Peas. In 2010, it was The Who. Beyonce will be nice after all of that.
Sounds like the NFL is "Crazy in Love" with Beyonce, too. The R&B songstress, 31, confirmed on her website Tuesday that she will headline the Super Bowl's halftime show on Feb. 3, 2013 at the Mercedes-Benz Superdome in New Orleans. Beyonce shared a photo of herself with "Feb. 3" and "2013" written on her cheeks in war paint. She captioned the image, "Countdown to Touchdown!"

The Associated Press first reported the news of Beyonce performing at Super Bowl XLVII from an anonymous show source on Tuesday morning.

Last year, fellow superstar Madonna performed during halftime (with assists from Cee Lo Green, Nicki Minaj, LMFAO and M.I.A.) — according to the Nielsen Co., her halftime show drew in approximately 114 million viewers, 2.7 million more than the game itself.

Most recently, Beyonce — who welcomed daughter Blue Ivy in January — performed alongside hubby Jay-Z during his eighth and final concert at Brooklyn's Barclays Center. The Grammy winner was "front and center" supporting her spouse during his first show on September 28, too.

Says an eyewitness, "She went crazy singing and dancing to every song."
I think one thing is for sure: Beyonce is going to put a lot of time and effort into making this a great show. And I wouldn't be surprised at all if Jay-Z "surprised" the audience by joining his wife on stage either. There will be some guest appearances, I'm sure. Maybe Lady Gaga? Huh.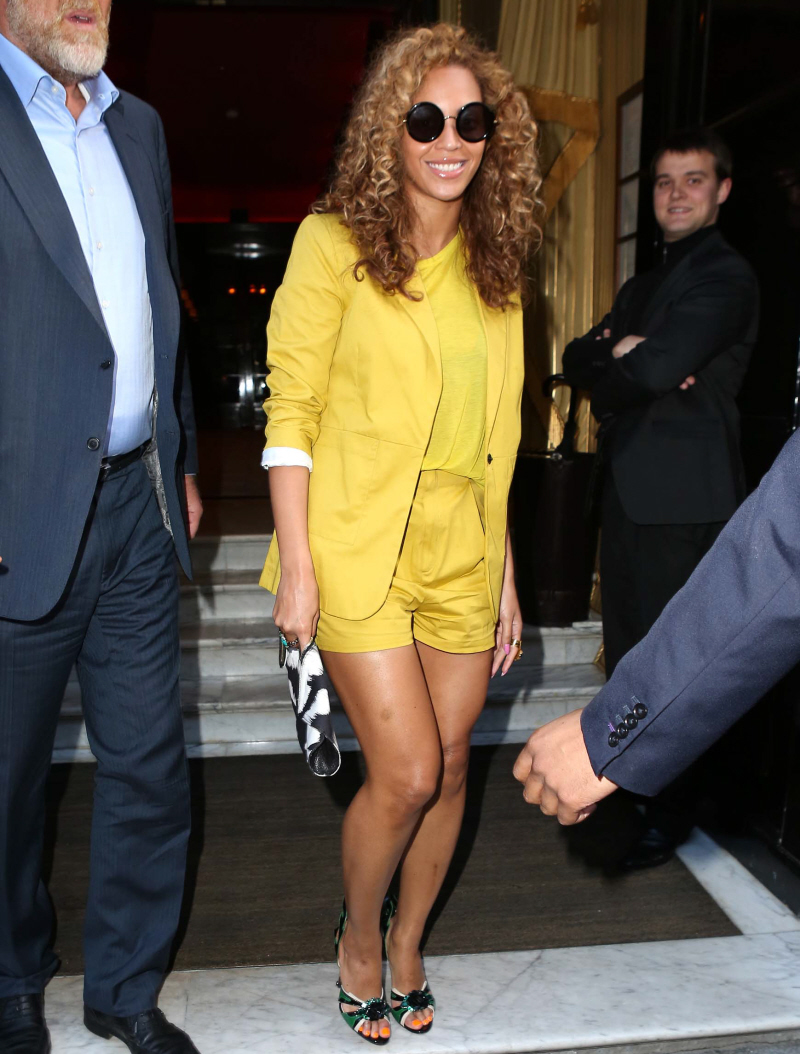 Photos courtesy of Fame/Flynet, Beyonce's site.