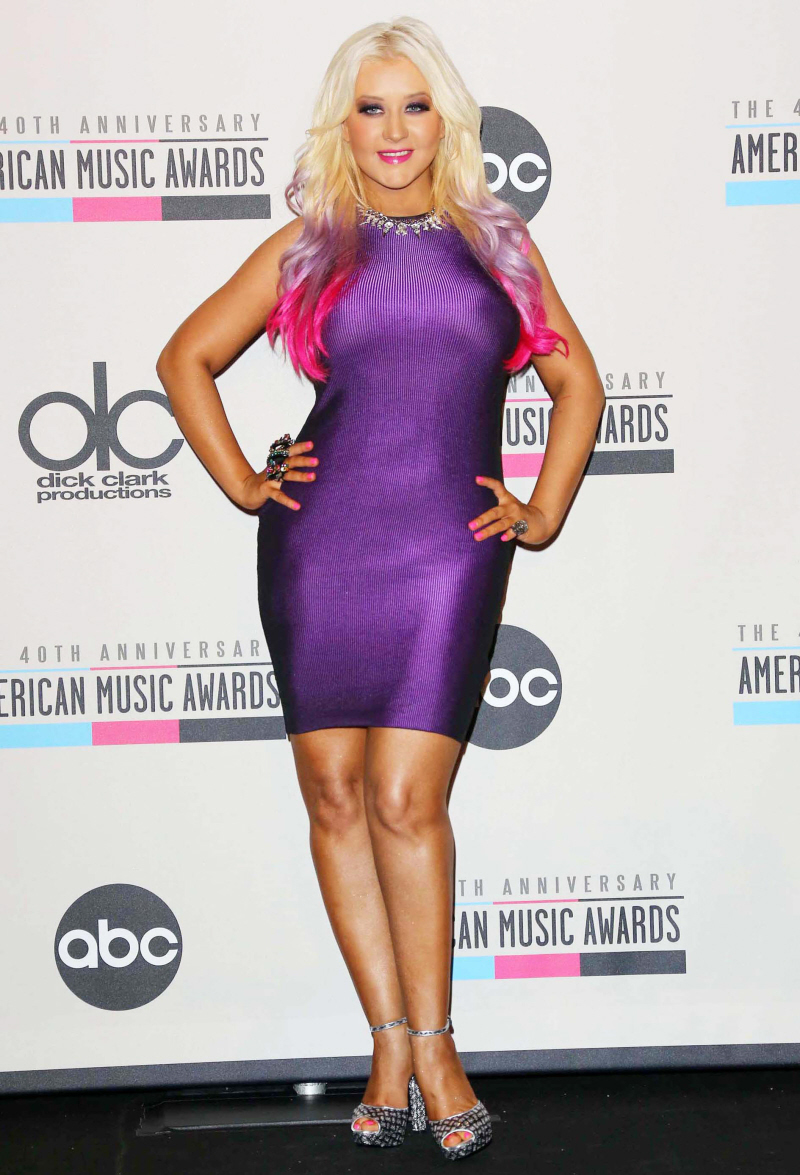 I'm so sorry that I've never gotten around to posting these photos before now. These pics are a week old, from Christina Aguilera's appearance at the American Music Awards nominations announcement. It's weird that I never got around to posting them, right? Quite honestly, I didn't think we had access to these pics, and I just saw them today. My apologies. She looked… er… yeah. Here's the thing: if Christina wants to gain (booze) weight, so be it. God bless. If she wants to tell everyone that she loves her new body, so be it. God bless. But for the love of God, she needs to buy herself clothes in her size.
Anyway, Christina has a new interview with People Mag. She talks about body image and aging, and she sounds full of sh-t.
She's taken her knocks, but Christina Aguilera remains defiant on the subject of her body – saying she loves everything about herself as a mother in her 30s.

"Some people are afraid of change and [feel] that getting older is a bad thing, but I really love maturing and gaining wisdom," the 31-year-old pop star, Voice coach and mother of son Max, 4, tells PEOPLE. "And the experience of being pregnant and having a child and seeing what a woman's body can do is amazing."

If you're going to be a hater, so be it – it won't faze her.

"I've always been one to make it very clear, love me or hate me, take it or leave it, this is who I am," she says. "I embrace my body, and I embrace everything about myself. Coming full circle is a celebration of freedom and happiness because that's what [my new album] Lotus is representing. I'm embracing everything that I've grown to be and learned to be."

About that new album, which comes out Nov. 13 – did Aguilera have any qualms about appearing nude on the cover?

"It's very interesting, because I don't see that album cover as being nude at all," she says. "I actually feel very covered and it's all about embracing white light and freedom, and I didn't want it to be about too much fashion. I wanted it to be raw, real and free and a celebration of life and the woman I've become."

On the subject of The Voice, Aguilera says Usher and Shakira will be great replacements when she and Cee Lo Green take a break next season. And Shakira needn't worry – it's not too taxing for an expectant mom.

"Well, you just have to sit there, so that's an easy gig pregnant. But I have all of the confidence in the world," Aguilera says. "They are true pros. Shakira and Usher have been doing it for a very long time and have their own fan bases. They can keep my seat warm."
Remember, THIS is what her Lotus album cover looks like. Of course Christina doesn't see it as "being nude". THAT IS NOT HER BODY. They either took a photo of her and just 'Shopped the crap out of it, or they just put her 'Shopped head onto someone else's body. Is that considered an "embrace" of your body, if Photoshop wizards create an image that is so hilariously NOT YOU? As for Christina's quip that Shakira "can keep my seat warm." Girl… you are not the center of the universe. My guess is that producers will quickly discover that Shakira is a lot easier to work with (and she doesn't leave a trail of clown makeup wherever she goes), and Shakira will be asked to stay on full-time.
PS… I have no idea if those are actually her nips, or if it's just an optical illusion of the dress.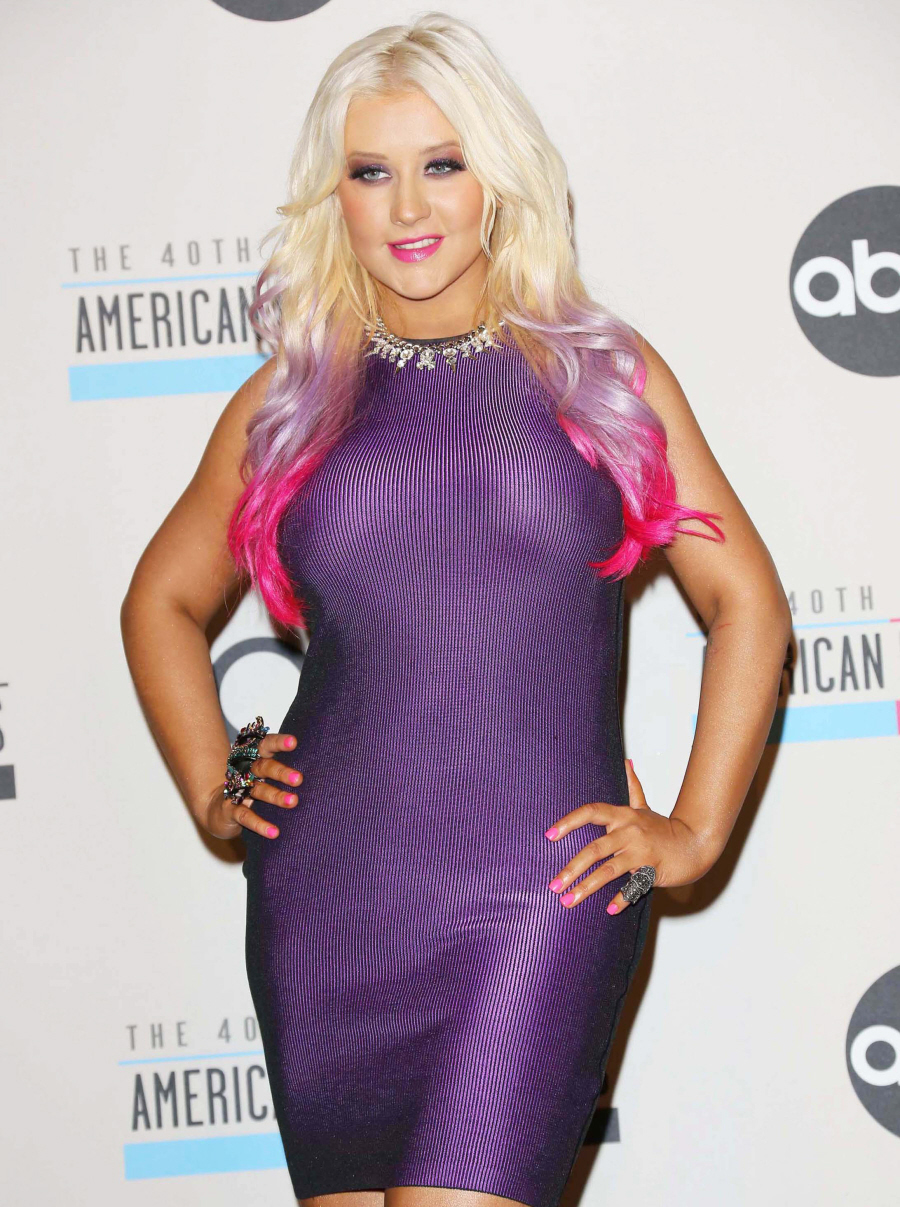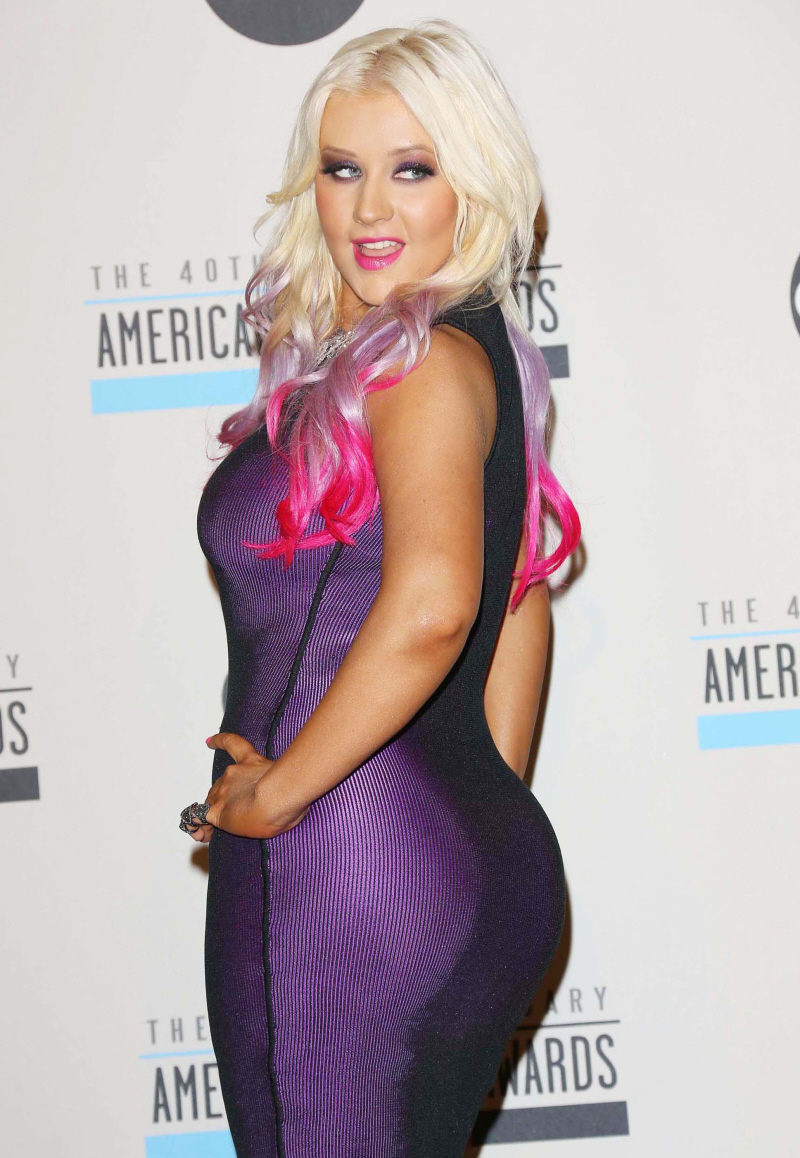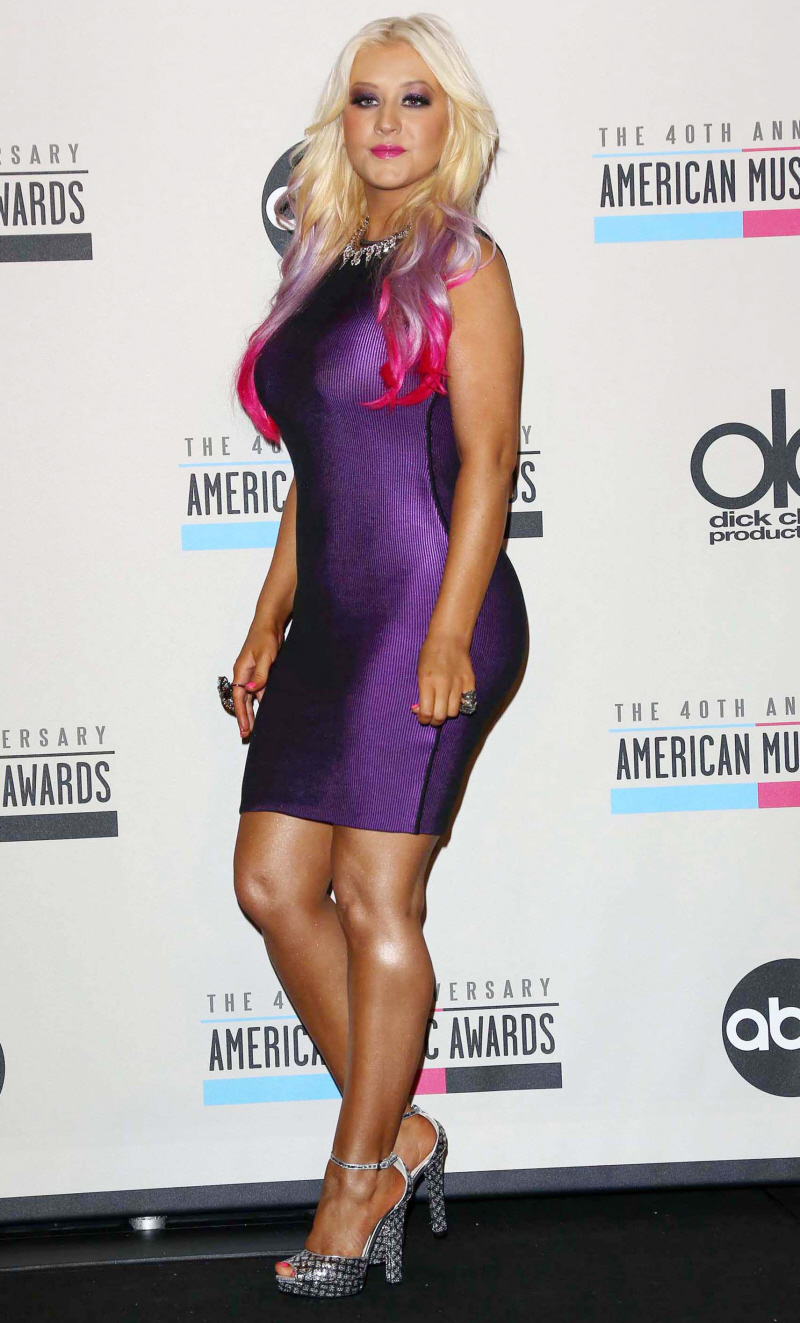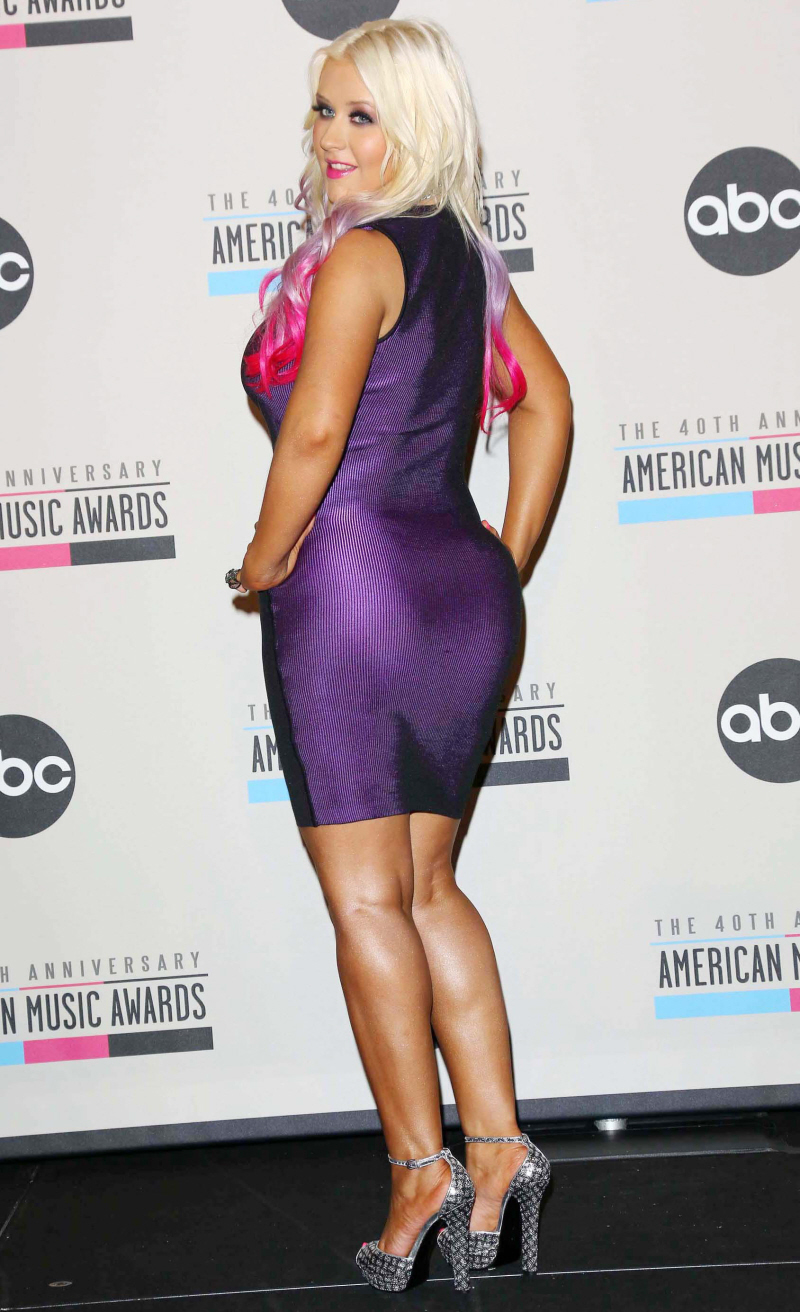 Photos courtesy of WENN.