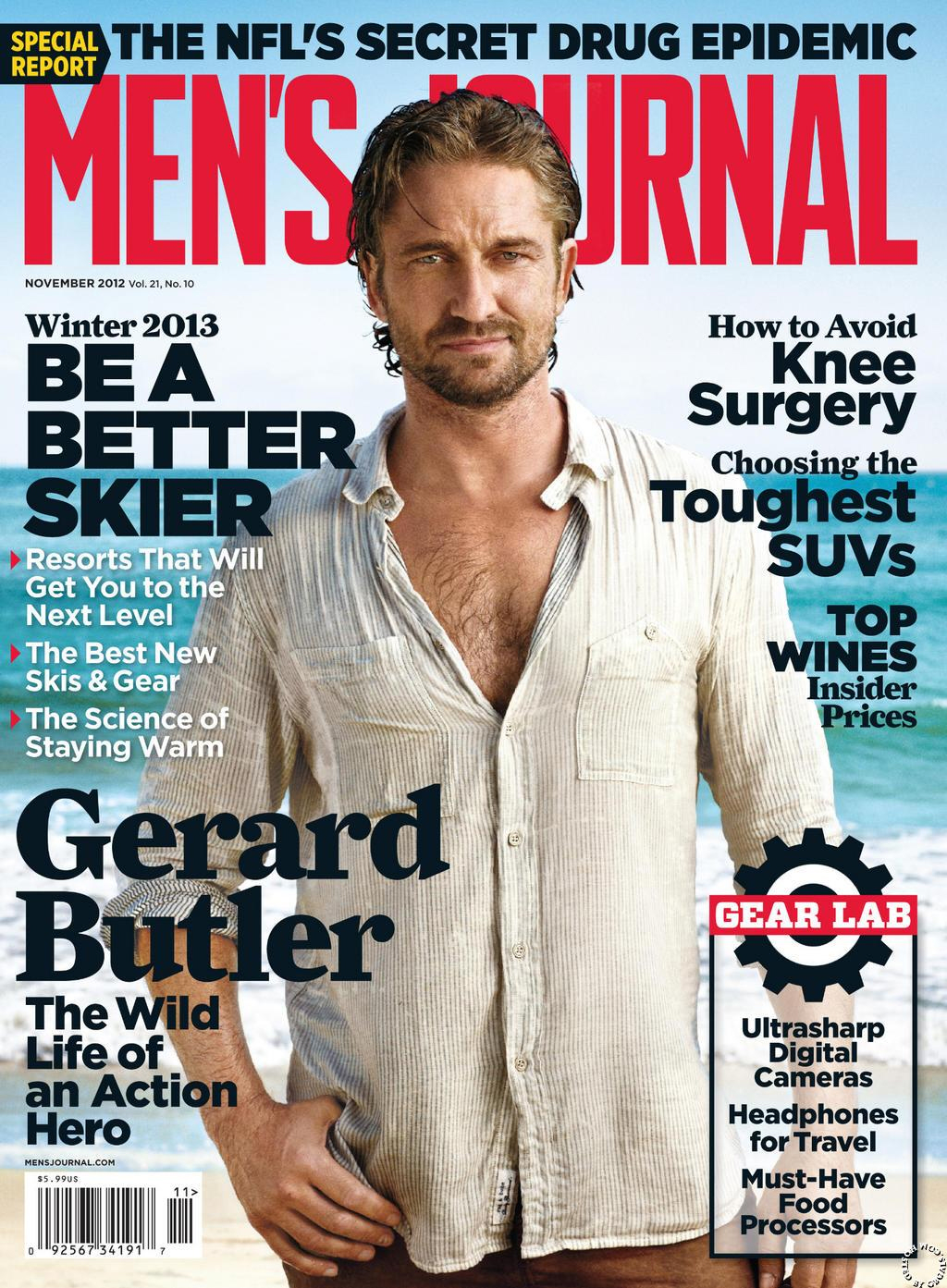 God bless Gerard Butler's fan-girls for being so obsessive about this Men's Journal photo shoot. I'm including many of the high-quality images from Gerard's Men's Journal shoot in this post, and can I just say? He looks GREAT. He looks better than he's looked in years. You know I kind of lost my Butler-love there for a while. He just kept making bad decisions about ladies and about movies. Then he went to rehab, and following that, it seemed like he was still using and partying too much, and that he had a gross habit of Butler-ing random ladies in Porta-potties. All in all, my biscuit was all "meh" whenever I came across a Butler story. But these photos are making my biscuit say, "What's that again?" I think it's his hair. His hair looks good. And he's found a happy-medium from "Butler man boobs" and "Gerry looks incredibly strung out." Anyhoodle… some highlights from this interview:
Gerard Butler may look solid as a rock (his chest certainly seems to be made of granite), but he's only human on the inside.

"Maybe a stronger person wouldn't have needed to go," the Scottish actor says in the November issue of Men's Journal, talking about the three weeks he spent at the Betty Ford Center in February.

"When you hear the word rehab, you think, 'He's a mess, he's f–ked up.' But I'm glad I did it. I've made a s–tload of wrong decisions in my life. But I know I've made some right ones as well."

To be clear, Butler emphasizes that he didn't go to rehab for alcohol abuse, a rumor that really "pissed [him] off."

"I haven't had a drink in 15 years," says the Bounty Hunter star, who admits to having an addictive personality. Rather, he checked into a pain-management program after being injured in a surfing accident while shooting Chasing Mavericks, which comes out Friday.

"I was actually taking a minimal amount [of pills] when I went in," Butler recalls. "It was more about becoming a mental warrior and not letting pain bother you. The [instructor] would say, 'I don't want to hear about your f–king MRIs or your f–king X-rays…Let's learn how to say to the pain, 'F–k you.'"

As for the accident, during which Butler was pushed underwater by a wave for almost a minute, he says he had "visceral" flashbacks and his mind ended up in a place where he "didn't want it to be."

"They really do rip you apart," Butler says of rehab, which he compares to "spring cleaning." "You get rid of a bunch of s–t, realize a bunch more s–t, and you make a plan."
He sounds… okay. I mean, I'll take a leap of faith and say that I believe him when he claims he hasn't had a drink in 15 years. Sure. But over the last year, I've heard a lot of stuff about his "recreational" usage, and it doesn't sound good. Fingers crossed he's in a better place.
Did you know that Gerry also has something of a steady girlfriend right now? Sort of – you know, it's The Butler. He never really has a "steady". But he's been with a lingerie model named Madalina Ghenea for a few months, and Gerry confirms that he impulsively invited her to come to Iceland with him after they had only spent a little time together: "I've been impulsive, but not that impulsive. I just had a good feeling." Either that or this poor girl just got internationally Butler'd ("to Butler" = to dump a girl after fooling around for a bit, usually leaving her abruptly, looking dazed and confused).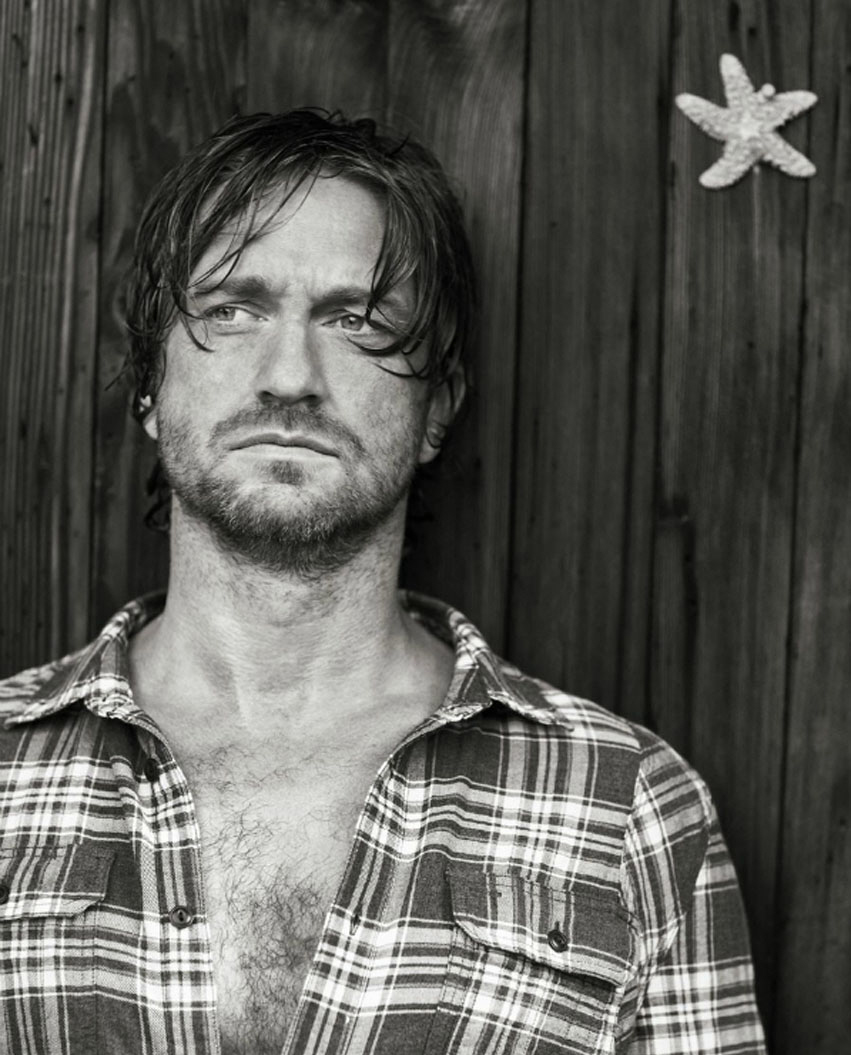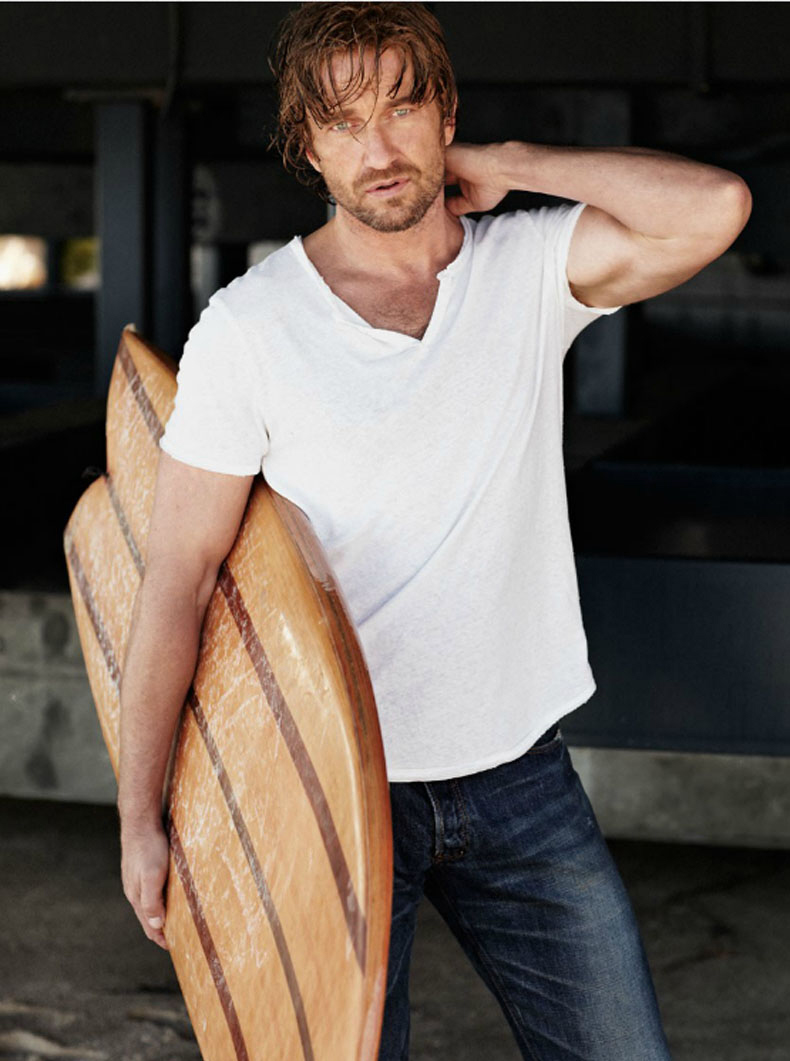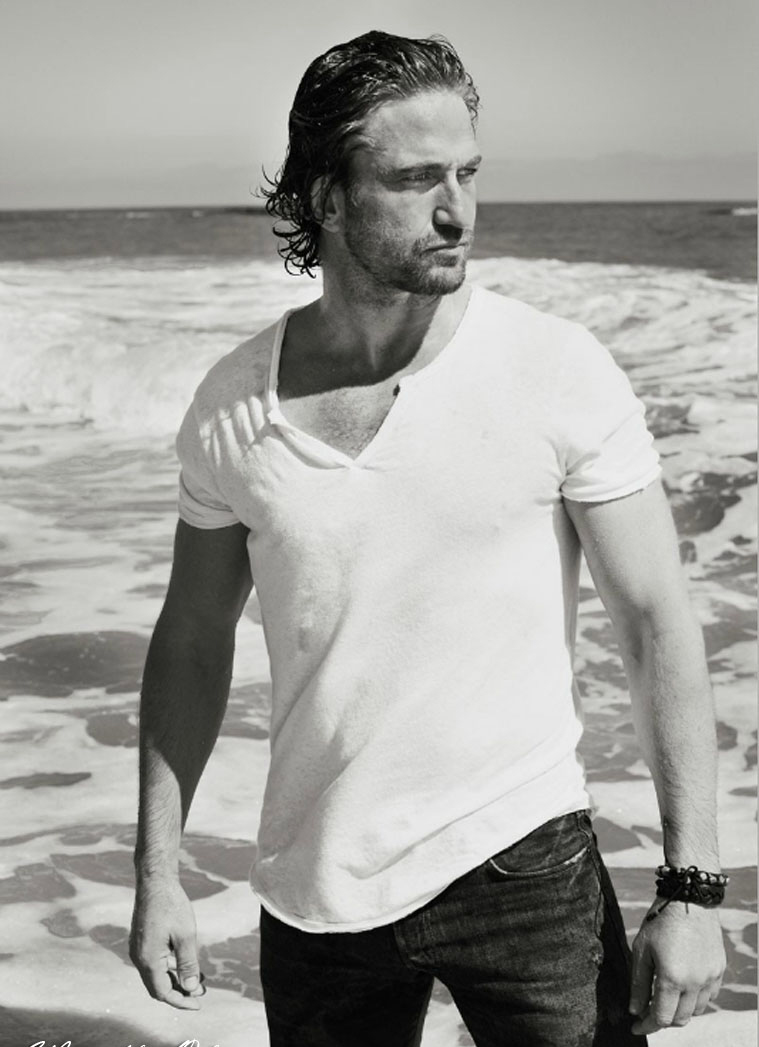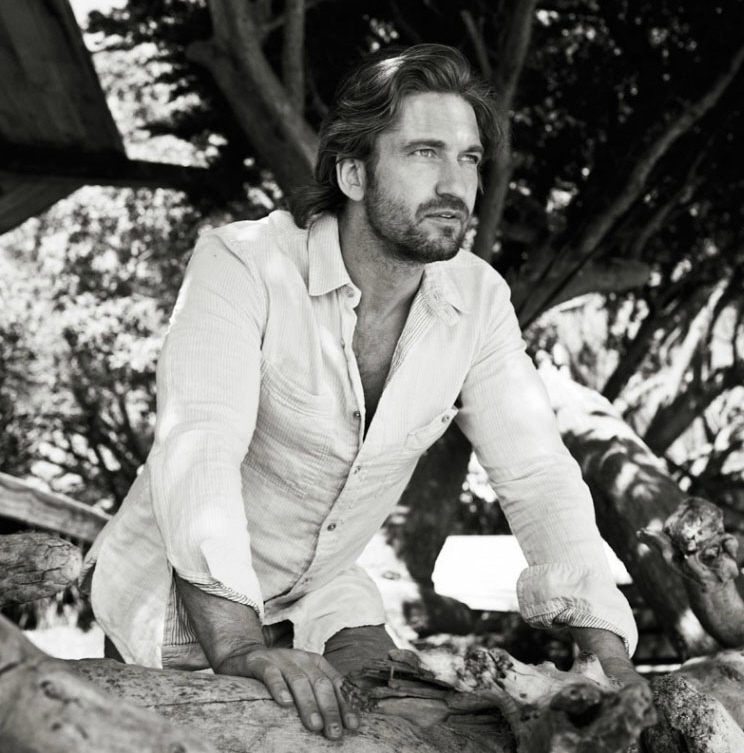 Photos courtesy of Men's Health.