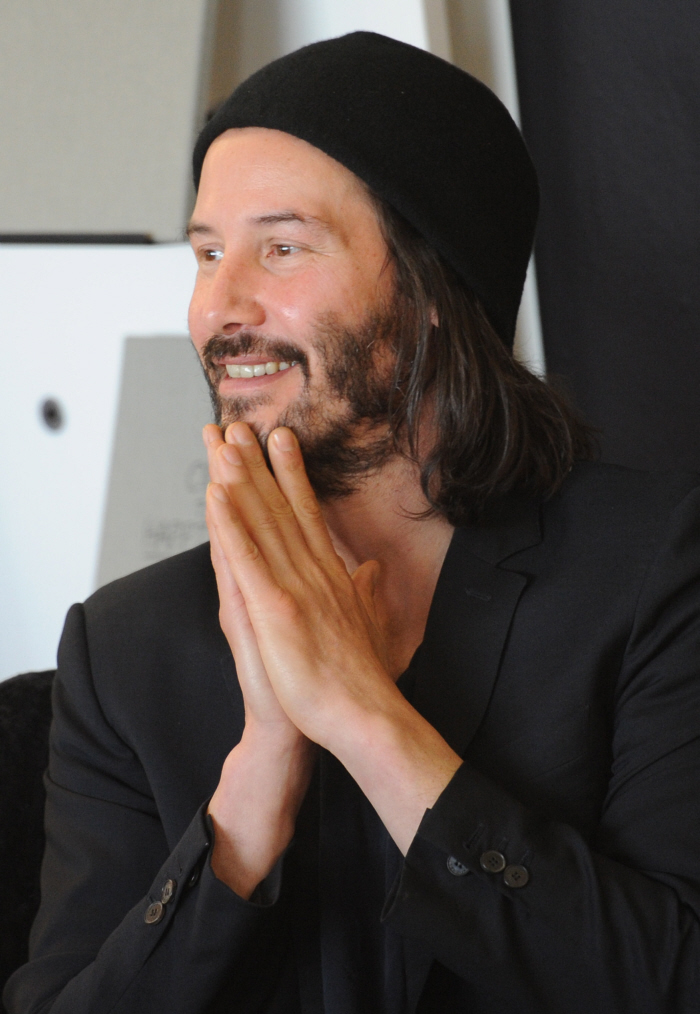 Did you know that Keanu Reeves is 48 years old? Vampire! When did he get so old? And how does he still look like the same dude that was in Point Break? Seriously, the only difference between Point Break Keanu and 2012 Keanu is grooming. Maybe his eyes look a bit more world-weary these days, but even then… he's remarkably well-preserved for 48.
Anyway, as I mentioned, grooming is always an issue when it comes to Keanu. For his new film, Man of Tai Chi (insert eyeroll), Keanu was required to grow a beard. The problem, of course, is that Keanu grows facial hair the same way many teenage boys grow facial hair – in patches, unevenly, scruffily. Now the Enquirer is trying to make that into a thing. Sad Keanu is sad because he has "mild alopecia barbae".
Keanu Reeves' makeup artists are pulling their hair out over his splotchy beard! The 48-year-old actor's thinning whiskers are creating a hairy problem because the character in his latest film has a full beard, say sources.

Keanu reportedly suffers from mild alopecia barbae, which inhibits hair growth around the beard region.

"As he gets older, and his beard gets patchier, it's harder to cover up," revealed a close friend. "His makeup artists have to spend extra time filling in the blanks. It's been a huge headache for them and a serious hassle for Keanu to sit for so long in the makeup chair."

But Reeves, who has been filming and directing 'Man of Tai Chi', has one thing to be thankful for.

"He's glad the problem only involves his face and not his head," said his friend. "In the big picture, having a splotchy beard isn't so bad."
[From The Enquirer, print edition]
I just checked and Man of Tai Chi is actually in post-production right now, so poor, sad Keanu doesn't have to be sad for hours and hours in the hair and makeup trailer anymore. The film is also Keanu's directorial debut. Isn't that something? That a man whose performances are usually critically panned has been able to maintain (and thrive) in Hollywood for decades, to the point where he's now somewhat "establishment" and respected enough to direct his first film, a moderately-budgeted martial arts film?
Sorry about all of this… I just like when I have the rare opportunity to write about Keanu. I do enjoy him a great deal. At worst, he's harmless. At best, he's a misunderstood genius who is living a more Zen Buddhist existence than most people can ever dream of achieving.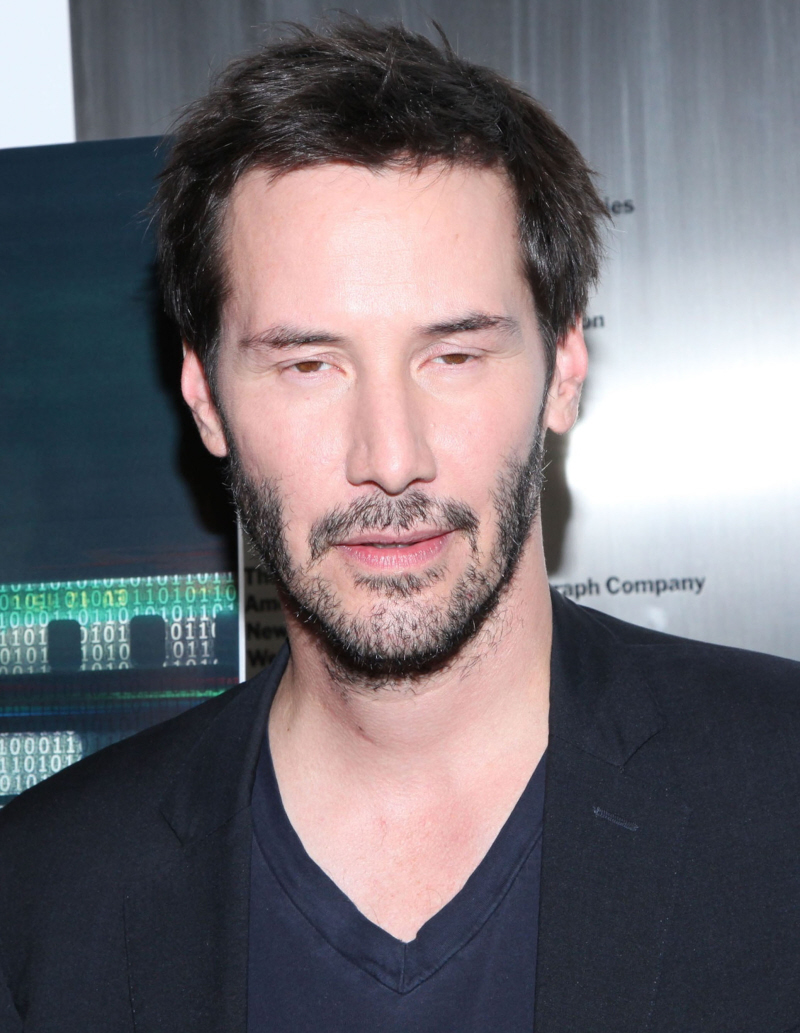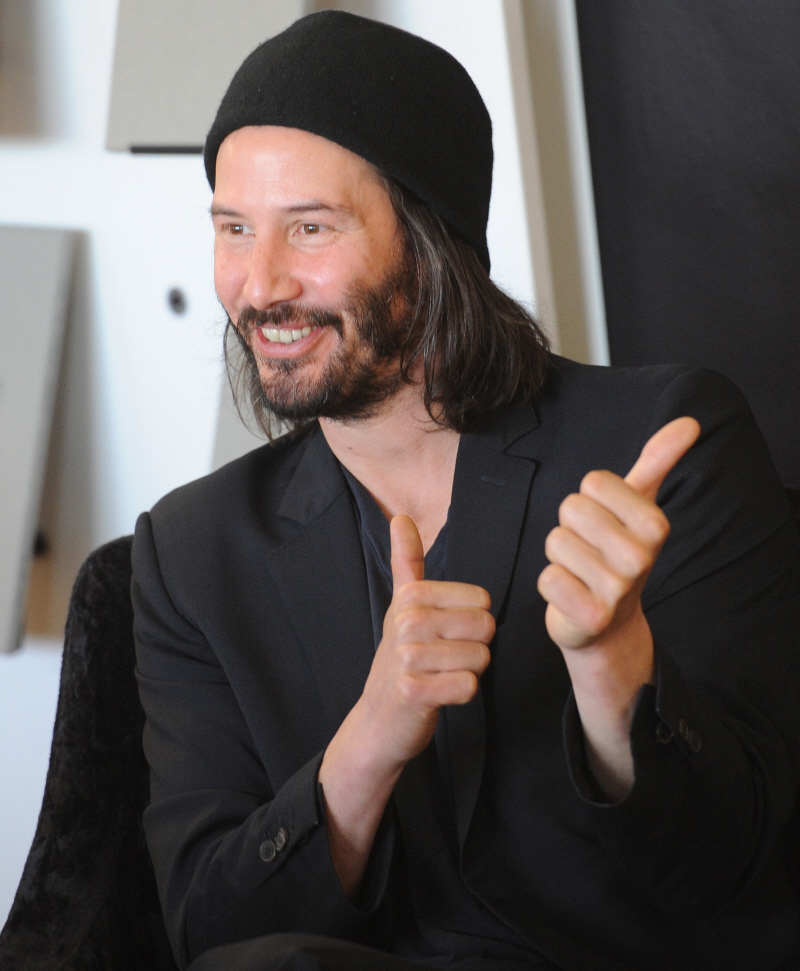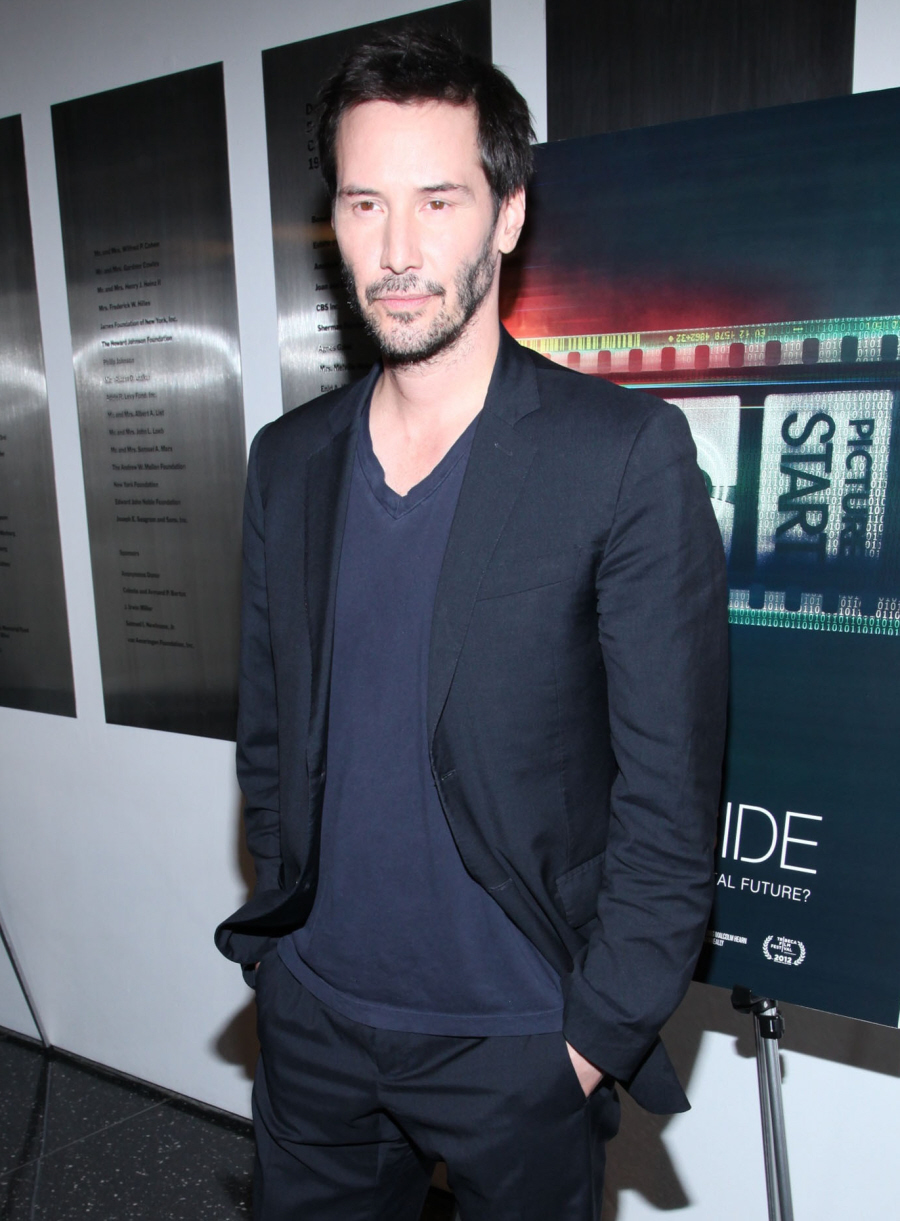 Photos courtesy of WENN.