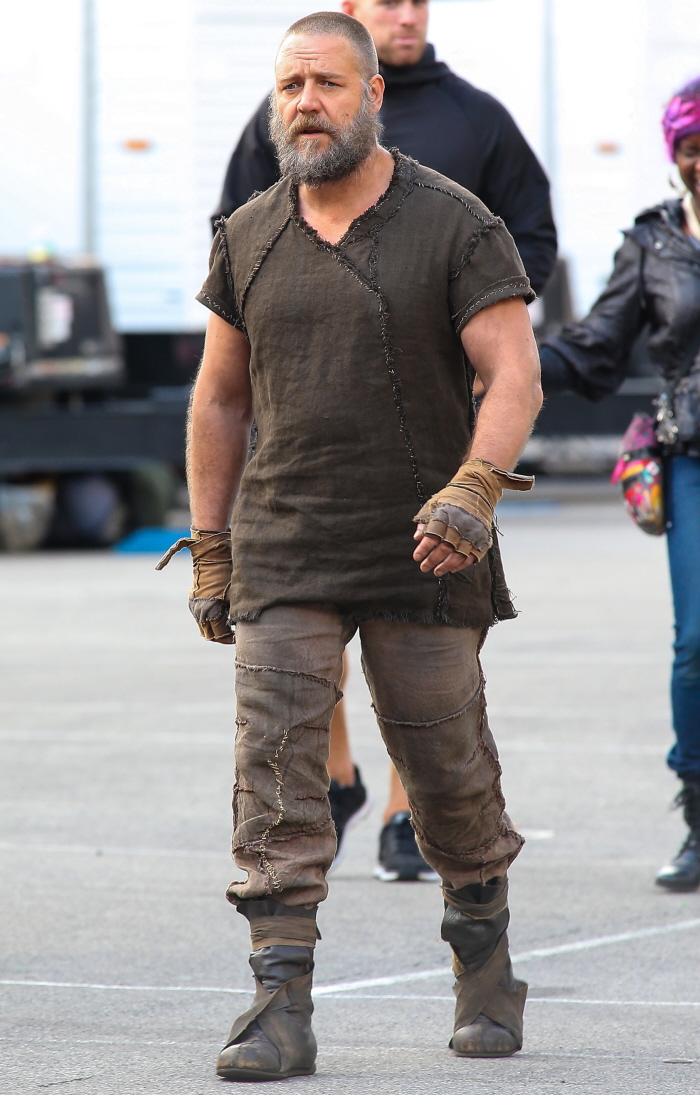 Here are some new photos of Russell Crowe in costume on the Brookville, NY set of Noah. Yes, THAT Noah. Of Ark fame. The film is being directed by Darren Aronofsky, and it also stars Emma Watson, Jennifer Connelly, Anthony Hopkins (as Methuselah), Ray Winstone, etc. So, this is Russell in period costume, with some kind of grizzly beard. Would you hit it now that it is single? GAH. I hate to say it, but I still would. I don't want to marry it or anything, but I would roll around with it for a few nights. I think I just like the fact that Russell looks like a man who enjoys a good meal. In my pantalones.
Anyway, as we found out this week, Russell is single now. He and Danielle Spencer separated at some point, possibly as early as May or June. Danielle may or may not be boning some dude from the Australian version of Dancing With the Stars. I should note… all of the stories about the separation have pretty much come from Danielle's side. Russell still hasn't said anything about anything. And The Enquirer has a theory!
Jealousy ruined Russell Crowe's marriage to Danielle Spencer – but now she stands to reap a fortune from their split! Russell never got over Danielle stepping out with her hunky DWTS partner in late June, sources say.

"Russell's ego couldn't handle it," said a source. "In his mind, it was perfectly OK for him to spend time away from home – working, hitting the bars with his mates, and carousing until all hours. But when Danielle was spotted out with another man, it was a totally different matter. Russell hit the roof!"

Now, the divorce will hit Russell hard in the wallet, with Danielle likely to walk away with up to $25 million and another $3 million apiece going to their sons.

The source says: "Danielle has long suspected that Russell has had flings while he's working, but she turned a blind eye. But when she was out with someone else – no matter how platonic the situation was – Russell boiled over. And that was it!"
[From The Enquirer, print edition]
The Enquirer also says that when Russell gave Dani a "passionate kiss" publicly after she had been photographed out and about with her DWTS partner in June, "it was all for show… by that time, theirs was a marriage in name only. Russell had buried himself in his work, doing a number of films back to back, and Danielle rarely saw him." Sure… I can sort of believe all of this. Russell seems like the kind of guy who would expect to act however he wanted, but when his perfect little wife wanted to have a drink with a friend, suddenly he was like "OMG CHEATER I HATE YOU DIVORCE." But God knows. I take it as a good sign on Russell's part that he hasn't issued any statements. It gives me hope that he's dealing with this separation with some amount of grace, and he's not going to go out and attack the mother of his children.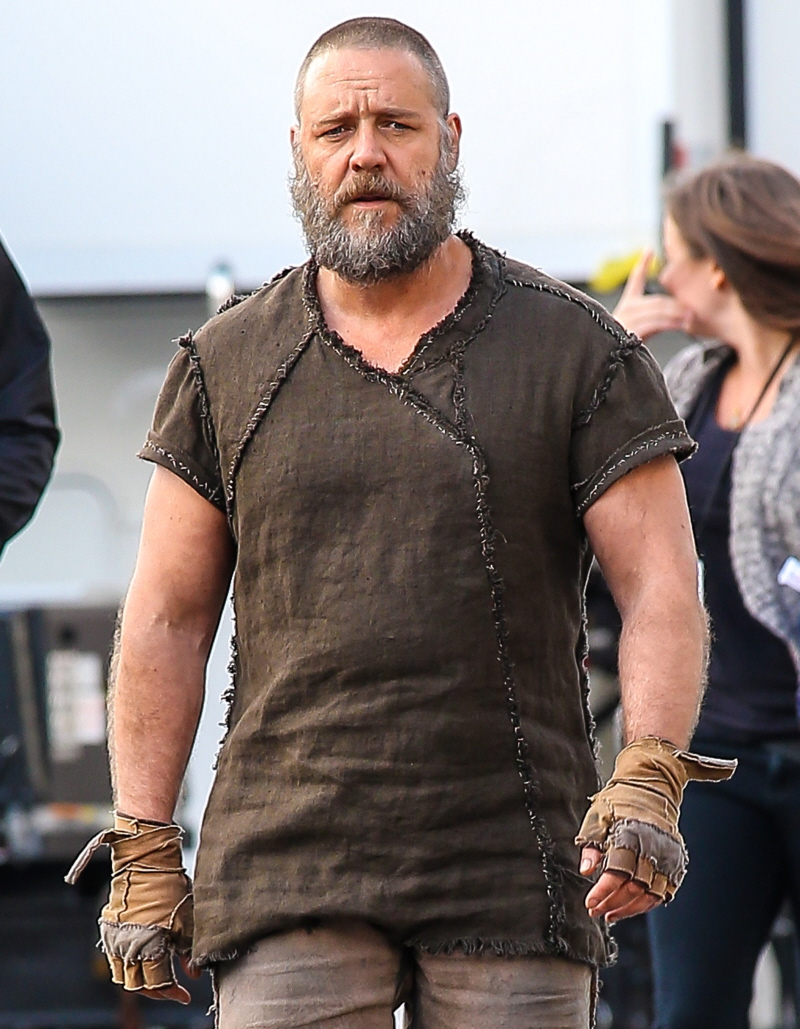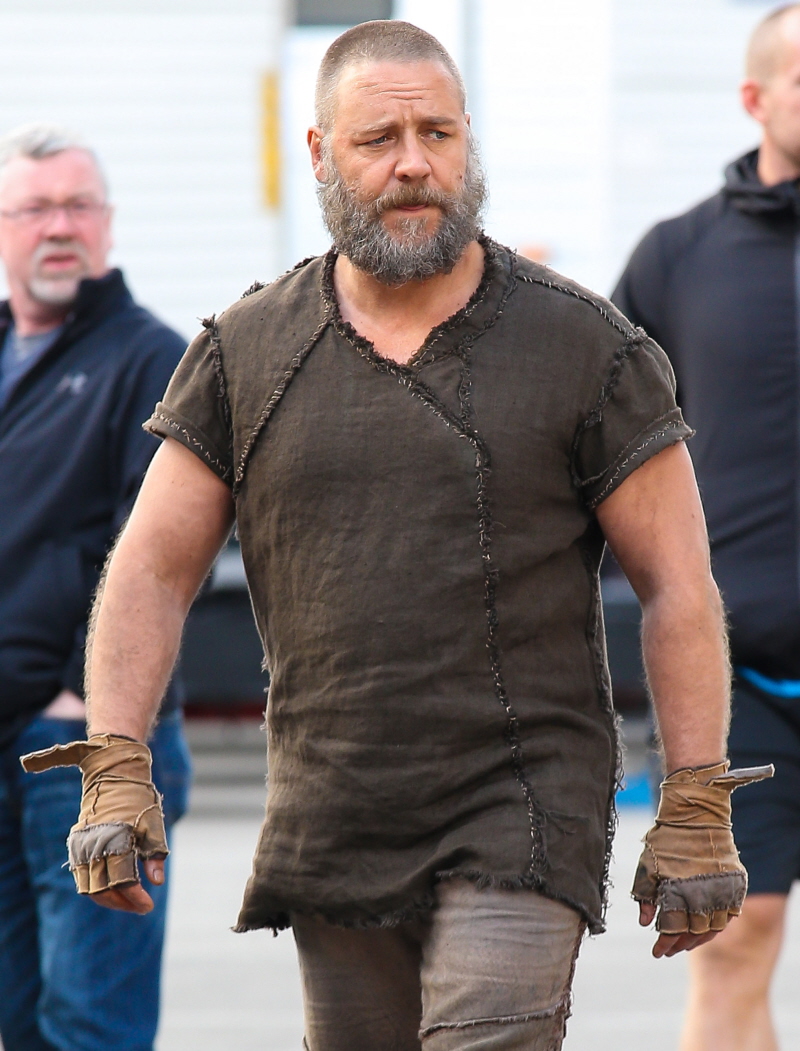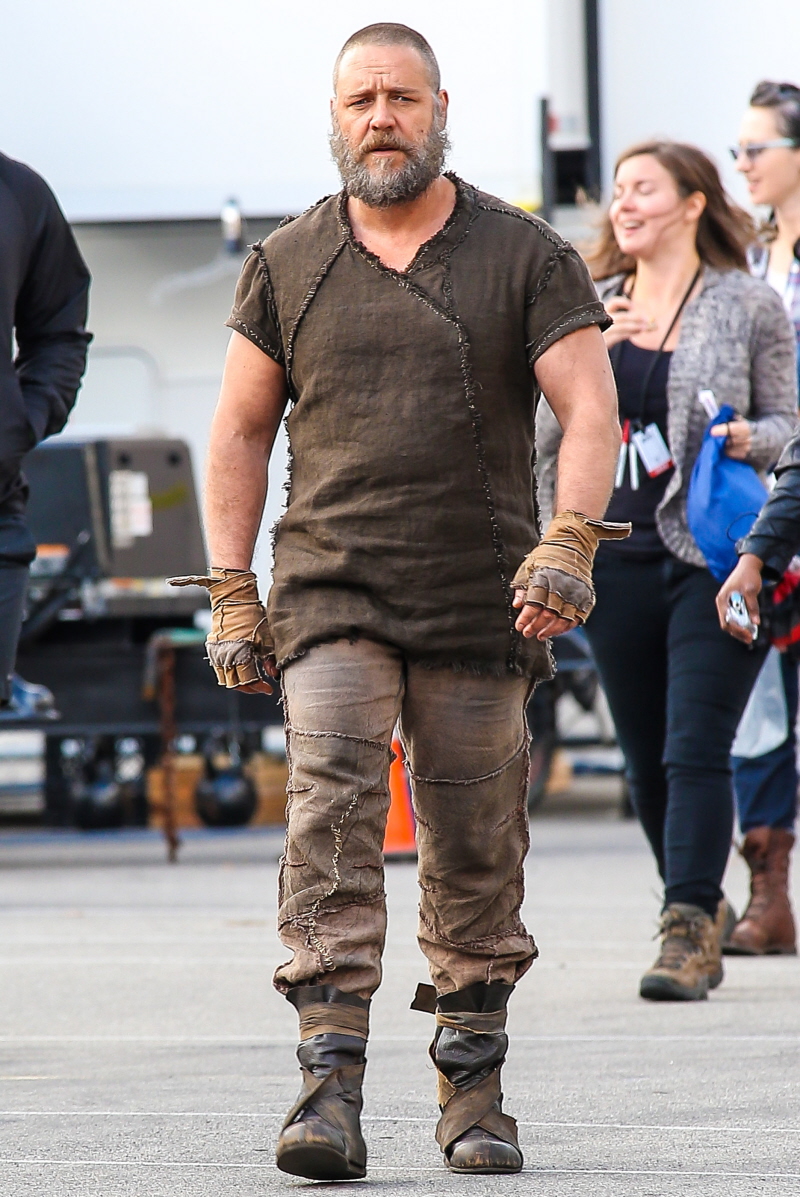 Photos courtesy of Fame/Flynet.