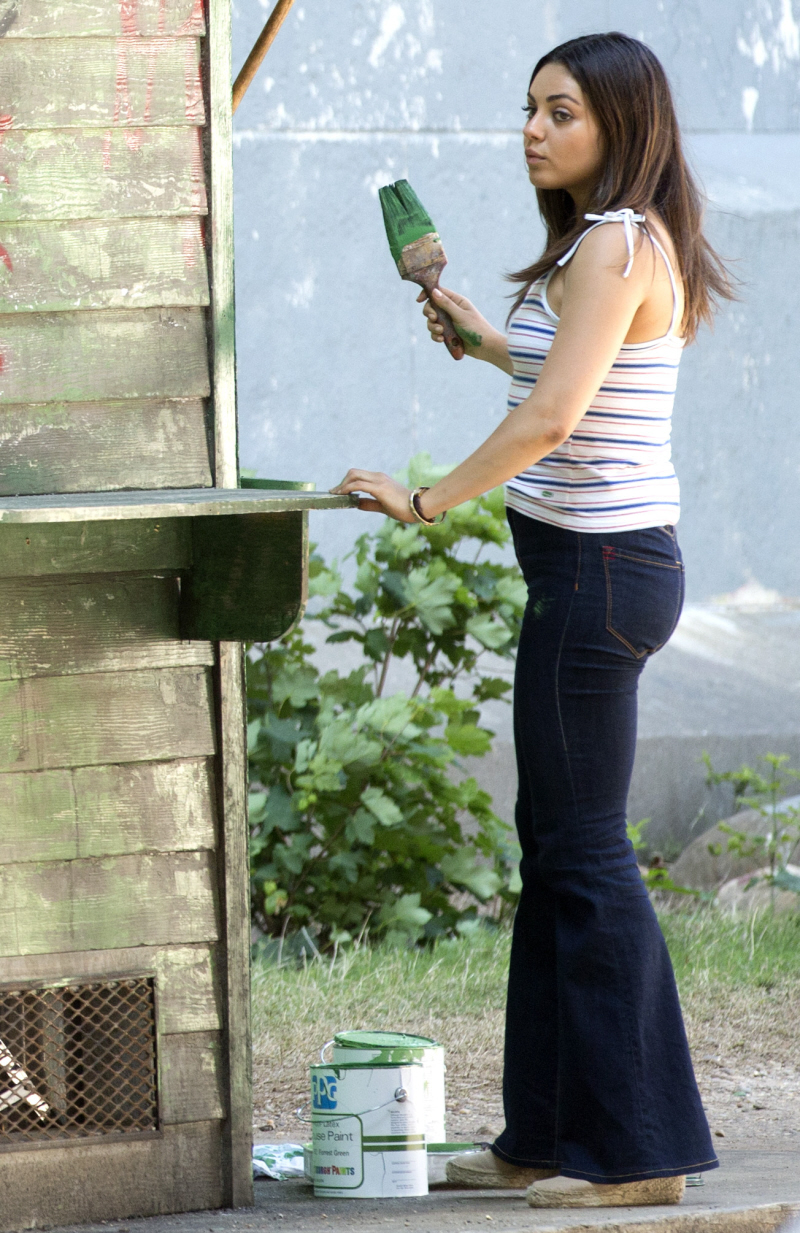 Back in May of this year, Mila Kunis was living and working in NYC. She was filming a movie called Blood Ties with Clive Owen, and we kept getting photos from the set. From the costumes and grooming, it seemed like the film was set in the 1970s. Mila's costumes were particularly unfortunate – you have to have a certain kind of body type to make those high-waisted bellbottoms look flattering, and I think we were shocked to learn that Mila did NOT have that kind of body. Plus, it really did seem like she had gained some weight around that time. Perhaps the weight gain for the film, perhaps it was just her body physically rejecting The Kutcher. We'll never know. We'll never know because Mila went back to the gym shortly after that, and she shed the extra… what? Ten pounds or so. It was really no big deal.
So, Mila got into shape again very quickly and the reason I know that is because Mila has been photographed coming out of her gym constantly, and because Esquire just named her their "Sexiest Women Alive" for 2012. But that has stopped the people at Christian Dior from grumbling, at least according to Star Mag. Mila represents (represented?) Dior's handbag line, although I think there's enough evidence to suggest that Mila no longer has a Dior contract, and she's been replaced by Jennifer Lawrence. But was Mila replaced because of her weight? How idiotic is this?
Marketing honchos at Christian Dior are "furious" with Mila Kunis for putting on weight and continually appearing out and about with Ashton Kutcher in very sloppy, un-chic outfits, Star has learned exclusively. Even worse – Ashton agrees!

"Since pairing with Ashton, she's constantly photographed looking like a total mess. It's not the image Dior wants to send," an insider tells Star, adding that the Dior execs didn't consider that her pin-thin, 95 lb. Black Swan body wouldn't last. "When they signed Mila, she was a total waif; they didn't worry about making her agree to a weight limit in the contract. They're really regretting that now."

"The company paid her a fortune and is very frustrated with how she looks," says a mole. "The marketing people have even offered to supply a wardrobe for her."

Mila isn't exactly finding support from her new boyufriend either. Another insider close to the couple reveals that Ashton doesn't like Mila's new fuller figure.

"Ashton has been with tons of models, and that's the body type he likes," says the spy. "He had been dropping subtle hints, but she wasn't getting it, so he just told her flat-out that she's too fat. They had a huge battle and Mila told him to leave if he has a problem with her weight."
[From Star Magazine, print edition]
Dior comes across as The House of Douche in this piece, and Ashton seems like an emotionally abusive boyfriend. I'm sure Ashton has banged a lot of models… while he was married to Demi Moore. UGH. I don't know why any woman would stay with (Ashton!) a man who says "You're too fat." TO MILA KUNIS. Who gained like 10 pounds and then lost it really quickly. As for the Dior stuff… I don't know. Star Mag got the scoop ahead of Women's Wear Daily on Jennifer Lawrence's contract, so maybe they really do have sources in Dior. And those sources are a—holes.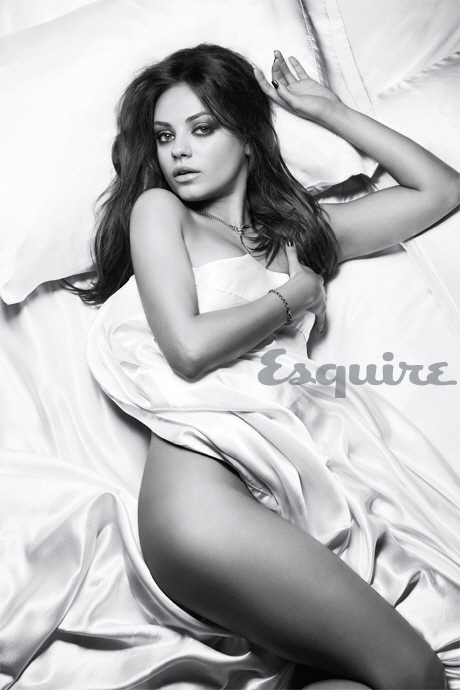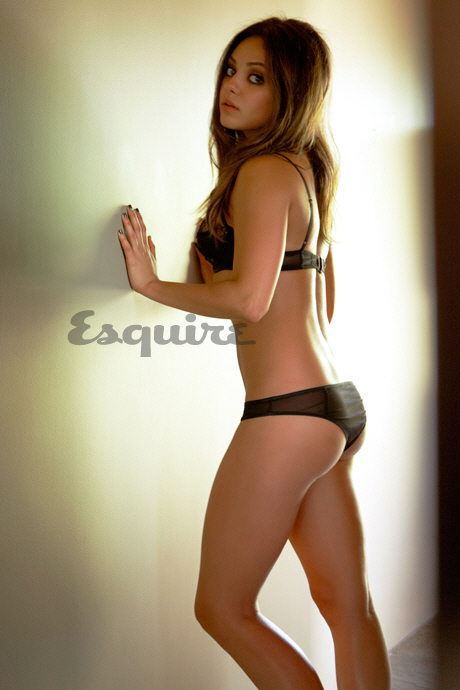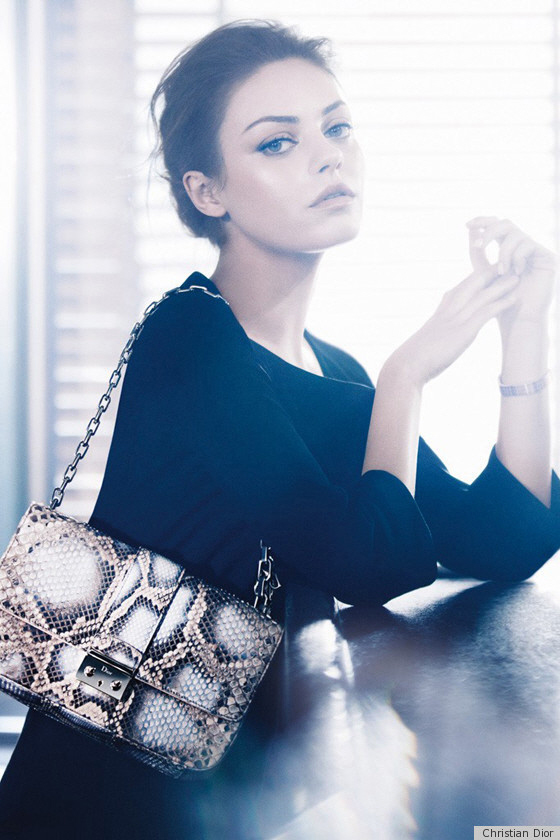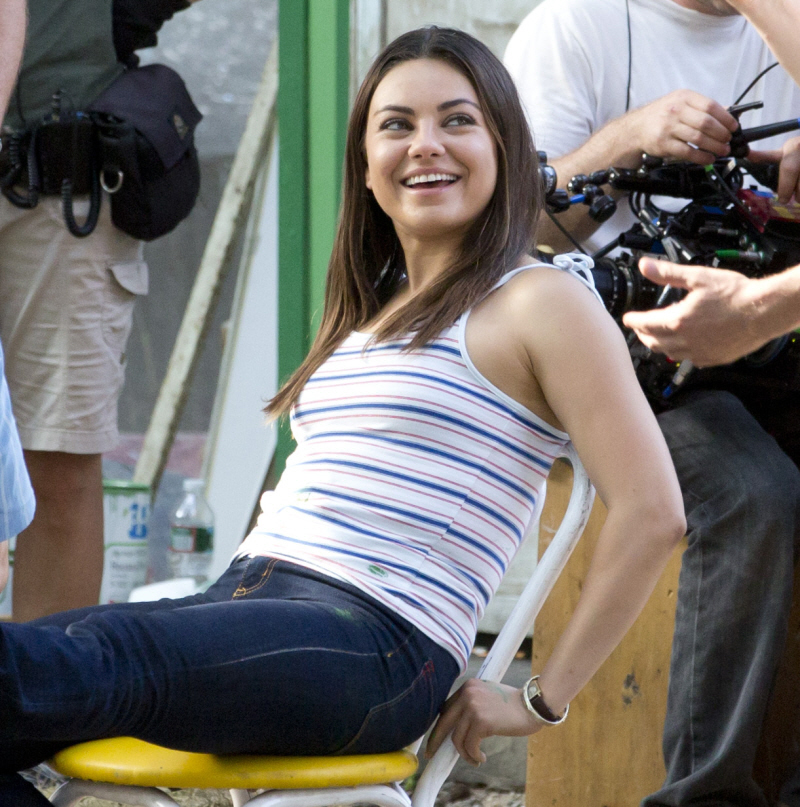 Photos courtesy of WENN, Esquire.