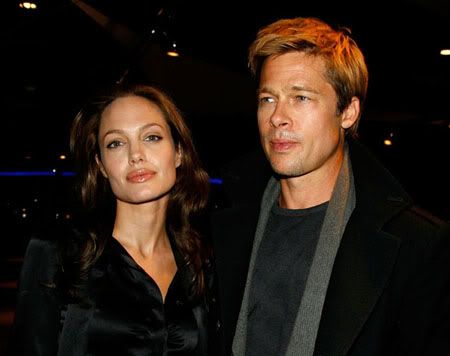 Brad Pitt and Angelina Jolie made their second red carpet appearance together at the LA premiere of the new documentary "God Grew Tired," a film about Somalian immigrants put out by Brad's Plan B Productions.
Also at the premiere were Nicole Kidman, who narrates the film, Catherine Keener, who co-produces, and Ed Norton.
God Grew Tired of Us tells the story of four young men who leave war-torn Somalia to start a new life in America. They hiked barefoot across the desert for five years against incredible odds and finally made it to a UN refugee camp in Kenya, where they were chosen to emigrate to the U.S. The documentary tells the poignant sometimes funny story of how they adjusted to their new life. Nicole Kidman narrates.
It is winning rave reviews and received the Grand Jury prize and Audience Review prize at this year's Sundance Festival. I know I would love to see it. It is in limited release from what I could tell.
You can learn more about the film on the God Grew Tired of Us website.
Here's the trailer:

Also, I wanted to point out that Angelina has a tell-tale bulging vein on her forehead, which I once read in a women's magazine is the way you can tell that someone used Botox. I got too caught up in doing the research for the film to really focus on dissecting her every recent interview comment like I normally do.

There's also a pretty funny picture I found at Hello! of Angelina talking to a stern-looking Kidman.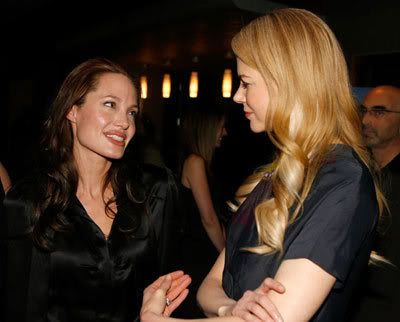 The rest of the pictures are high quality, found at SimplyBrad.