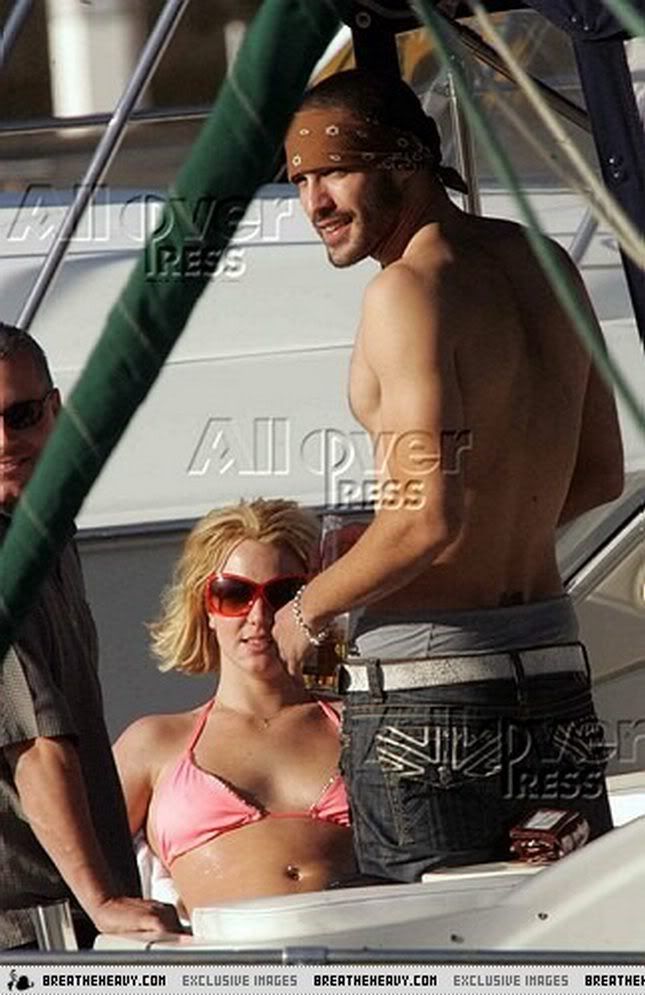 When I first saw these pictures I was pretty sure they were old since Britney's hanging out with K-Fed, right? Plus I can't really keep track of her hairstyle lately and forgot that she went back to the blonde bob again. It turns out they're new and she's probably with a love interest, since she has such superb taste in men.
The last two guys she was linked to, douchebag-looking producer J.R. Rotem and philandering quarterback Matt Leinart, have been seen out in the company of more likely love interests. Matt Leinart was publically flirting with his ex, and Britney's ex BFF, Paris Hilton, while Rotem seems to have inexplicably scored hot R&B artist Mya since they were seen leaving a party together.
I also kind of blew off this other story about Britney when I first read it, but now that other blogs are picking it up I guess it's true. There's a Craigslist ad looking for "experts" to help Britney with her comeback, and get this – the whole thing is going to be a reality TV show. Yeah, that's a super great career move for Britney. As PITNB points out, her last attempt at reality TV was nauseating and completely unwatchable.
Thanks to Hollyscoop and Derek Hail for these pictures.
Update: this story is not true, and Britney is not doing a reality show. I got fooled by this one.