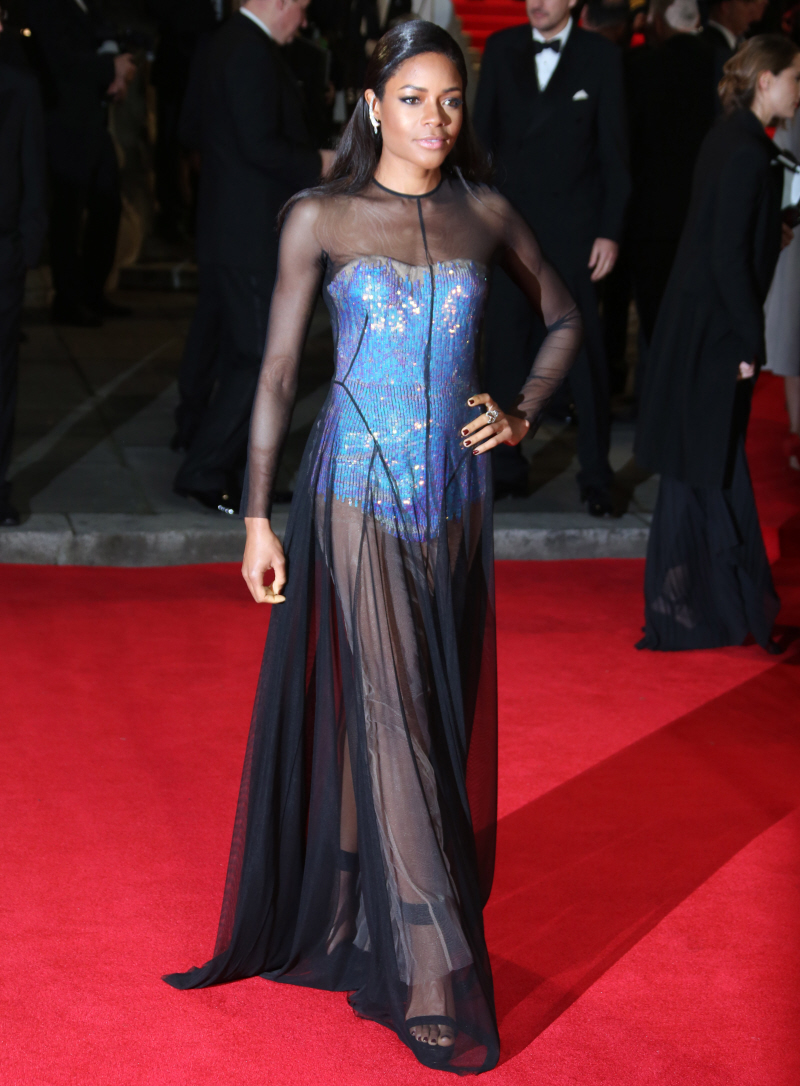 These are photos from last night's London premiere of Skyfall, the new James Bond movie. I was looking through the photos and first I thought, "Eh, maybe I'll just cover Javier Bardem and Daniel Craig." But then I took a closer look at the ladies of the premiere, and DEAR GOD. Let's start with Naomie Harris. I like Naomie a great deal. I think she's beautiful and she has that kind of intangible "ferocity" that translates very well in action films and dramas. I also think she's drop-dead gorgeous. In fact, if these photos were just head shots, I think we'd all just be discussing how beautiful she is. But we have to discuss what she wore to the premiere. Because OMG. Naomie is wearing a gown (if you want to call it that) by Marios Schwab. Go ahead and look at the detailing. Look at the nude underlay and the sequined swimsuit, all of which has a sheer black overlay. Good God, this dress is AWFUL. It looks so, so cheap, so budget. It is beneath her to wear this horrible dress.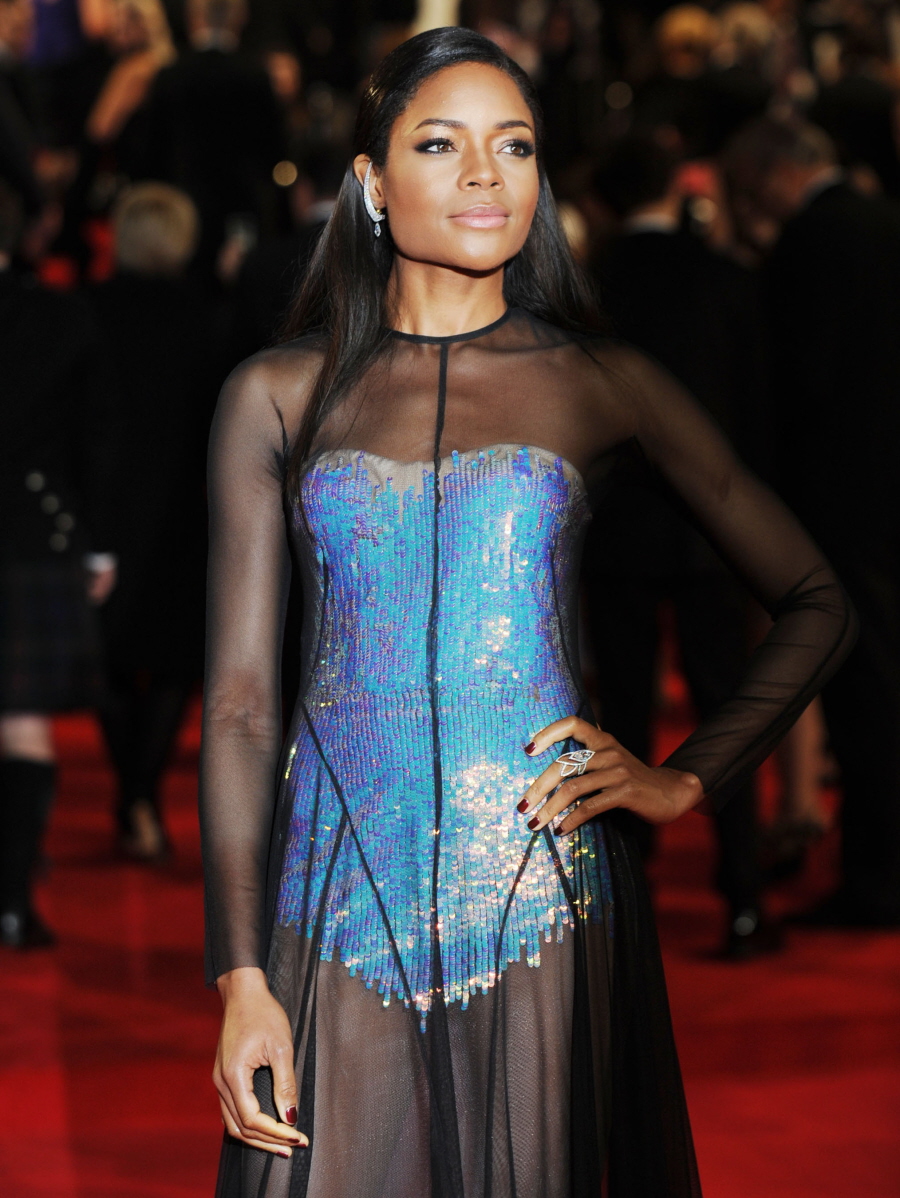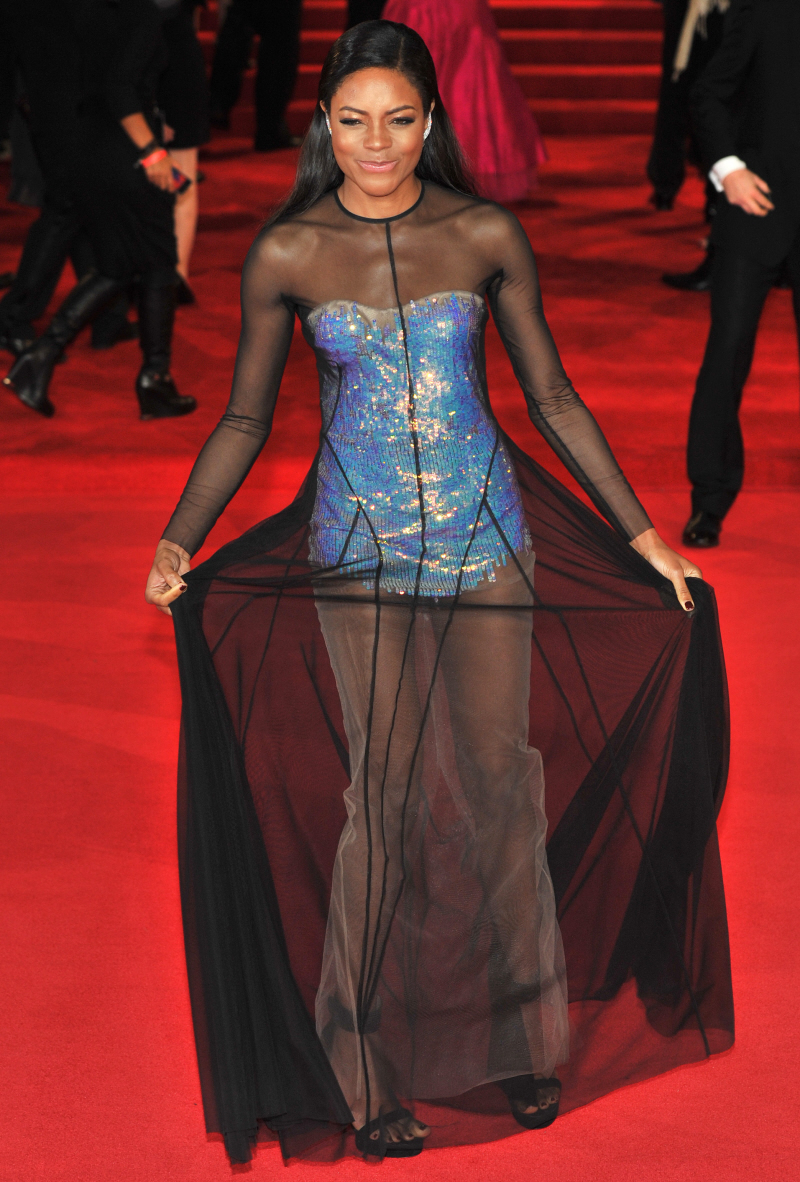 Berenice Marlohe is also in Skyfall, and she's probably more of the archetypical "Bond Girl". Berenice wore Vivienne Westwood Couture. I find it a big overblown for a premiere… it's much more suited to one of the bigger awards shows. But I guess we have to admit that this is probably the bigger moment in her career, being a Bond Girl and walking the red carpet for the film's premiere. So, I don't hate it overall.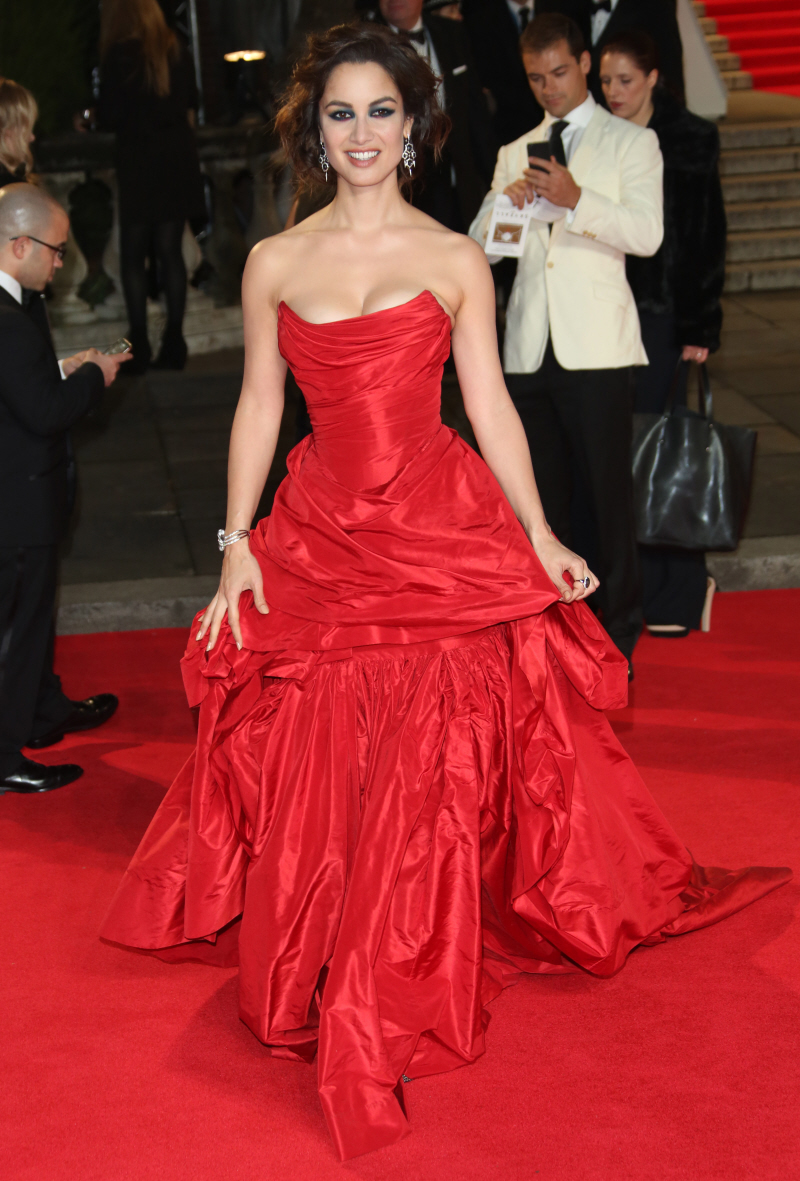 Dame Judi Dench is so beautiful!! I love her sack dress. I love her jewelry. I love her hair. I love her clutch. I LOVE HER.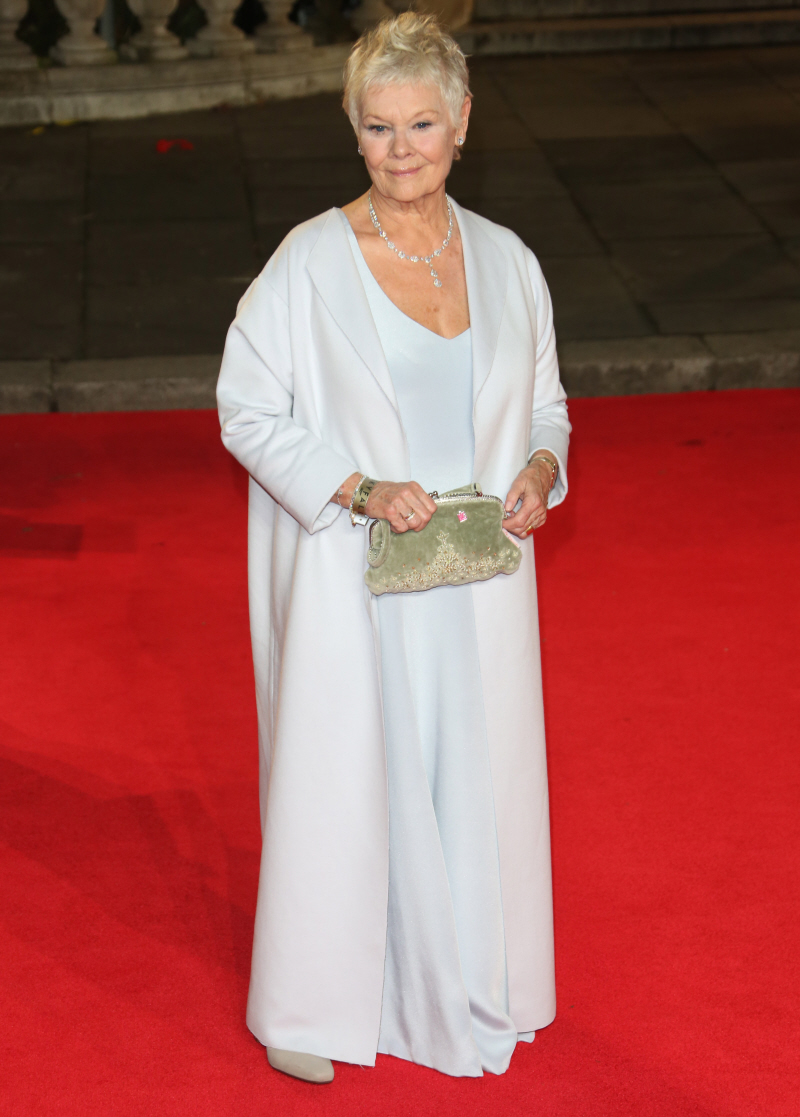 Kelly Brook was at the premiere. Her dress is okay. Her rack is magnificent.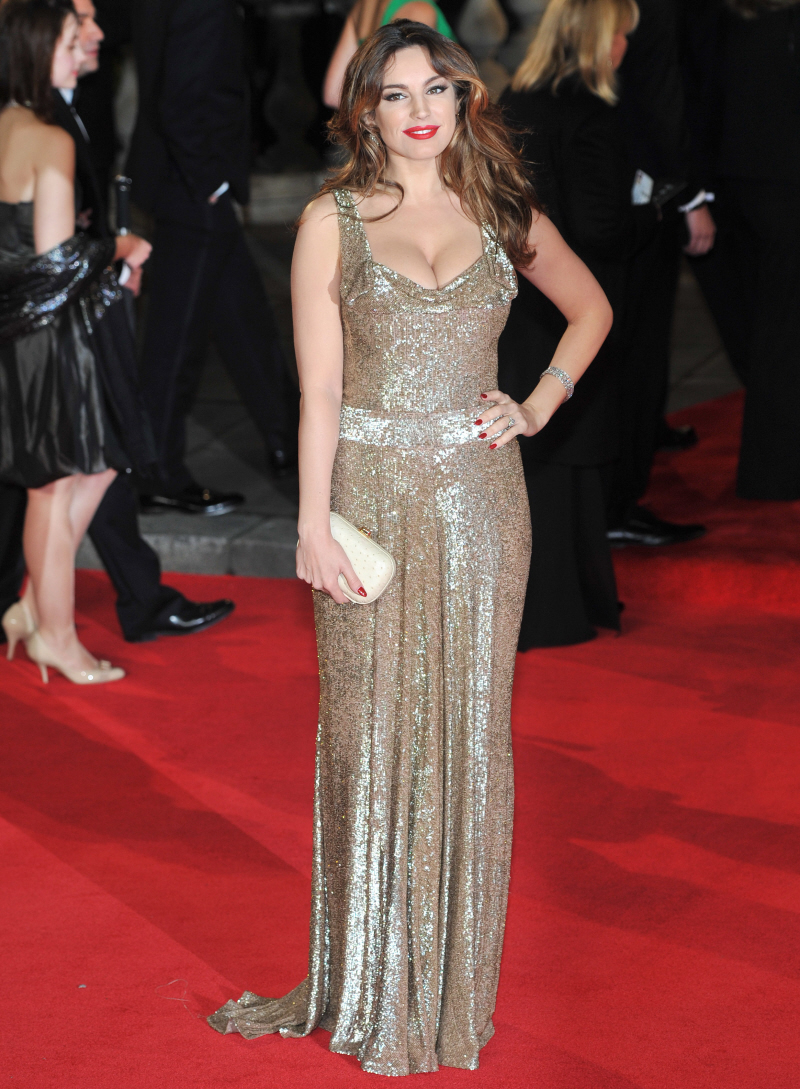 Naomi Campbell and her still-married fiancé were at the premiere. I really dislike Naomi's suit. Dornin doesn't look too pleased with it either.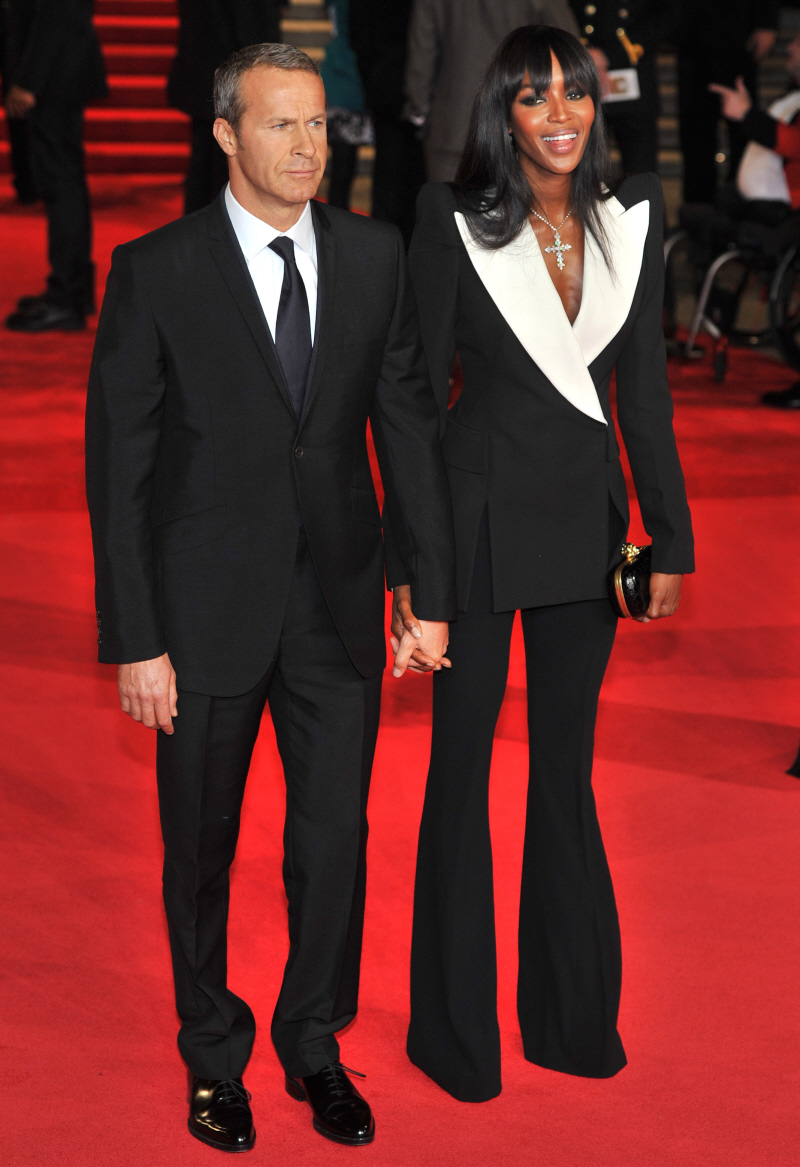 Photos courtesy of WENN.