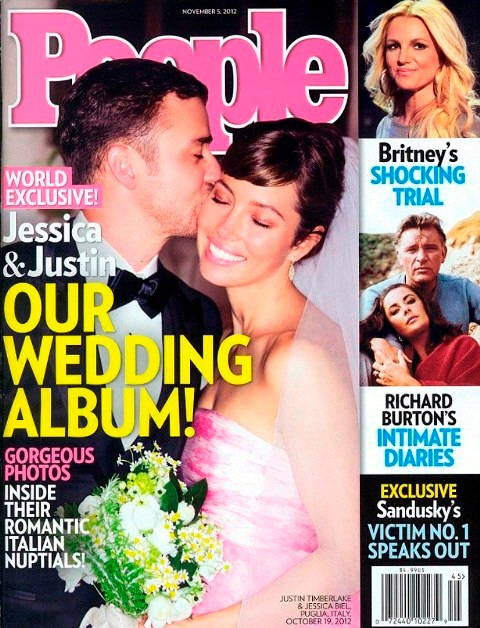 Ugh. Would you like another gross story about this video that may or may not have been shown as a "joke" during Justin Timberlake and Jessica Biel's wedding? We discussed the "joke" video yesterday – the "joke" was that Justin's friend, a real estate agent named Justin Huchel, went around to homeless people and coached them to say stuff like "I wish I could make it to your wedding" and "my gift is in the mail." Gawker claimed that the video was totally shown during Justin's wedding, which says a lot about Justin and who he chooses as friends. Anyway, TMZ managed to get in touch with one of the homeless men who appeared in the video, and he said he was paid $40 to appear and say his pre-written lines. When told what happened to the footage, the man (who was on his way to a job interview) said, "That makes me feel really bad … that was a trick played on me." Everyone is saying that the lawyers are getting involved, and Gawker is probably going to get sued for posting some of the video… so let me just say this now: Team Gawker.
Meanwhile, don't you feel bad for Jessica Biel? I feel bad for her. Poor, sad Jessica Biel. Sad Biel couldn't even have a moment where everyone was looking at her in her pretty pink wedding dress. Sad Biel had to walk down the aisle as Justin Timberlake sang a special song to her, a song called "I Like You More Than Olivia Munn, Sort Of". Sad Biel was like the third wheel at her own wedding. Sad Biel knows that she really got married to Justin Timberlake… and his enormous f—king tempermental ego. But still, Sad Biel is happy that she finally got him down the aisle. Sad Biel is going to devote her life to being Mrs. Timberlake. Literally:
Newlywed Jessica Biel is ready for all the changes that come with married life – including a new last name.

"Yes, I'm changing my name," says Biel, 30, who next appears in the film Hitchcock. "My professional name will still be the same, but for life, yes, I think it sounds great. I think I really won the jackpot of names."

But Biel, who wore a "whimsical" Giambattista Valli Haute Couture gown for her Oct. 19 wedding to Justin Timberlake , is most excited about building a life with her new husband. "It's hard to find that one person in the world," says Biel. "Once you find that person, go for it. That kind of commitment is very special."

The stars' "fantasy" nuptials capped off a week of celebrating for the duo, who toasted alongside 100 close friends and family on the Southern Italian coast.
So, she'll still be Jessica Biel, Actress. But everywhere else she'll be Jessica Timberlake. Which is fine. The name-change thing is a decision every woman has to make for herself. Personally, I dislike it when actresses change their professional names when they get married (it messes up their brand in most cases), but if they want to change their personal-life names, so be it. Mrs. Jessica Timberlake… I think I went to elementary school with a Jessica Timberlake. Weird.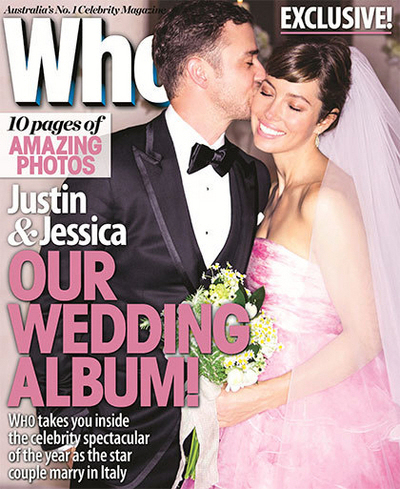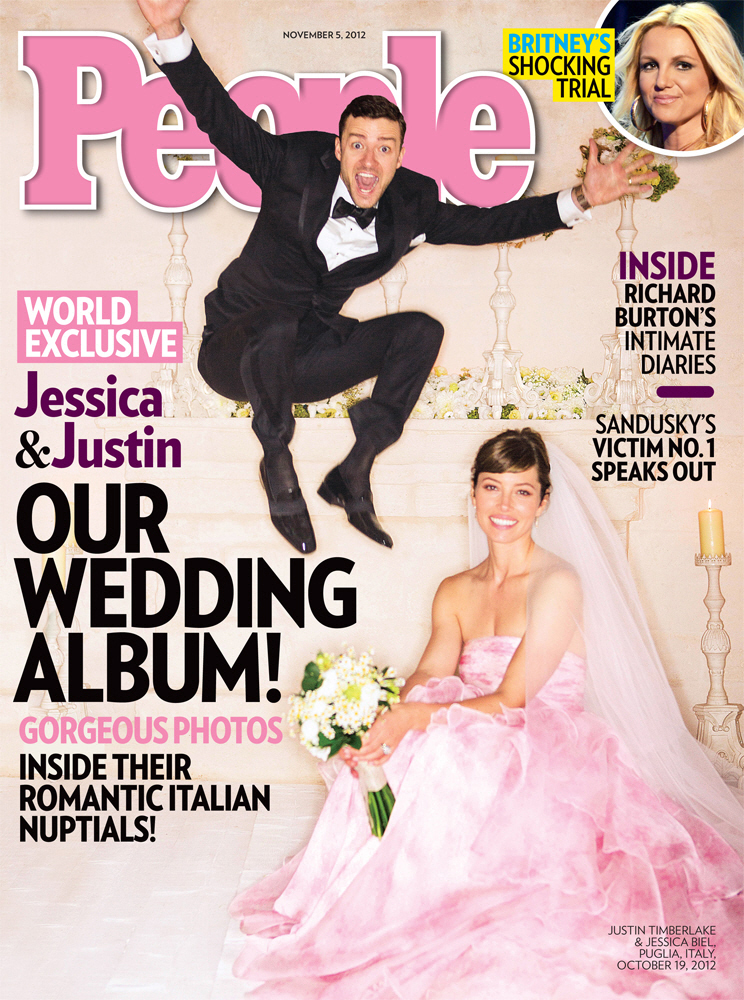 Covers courtesy of People Magazine and WHO Mag.