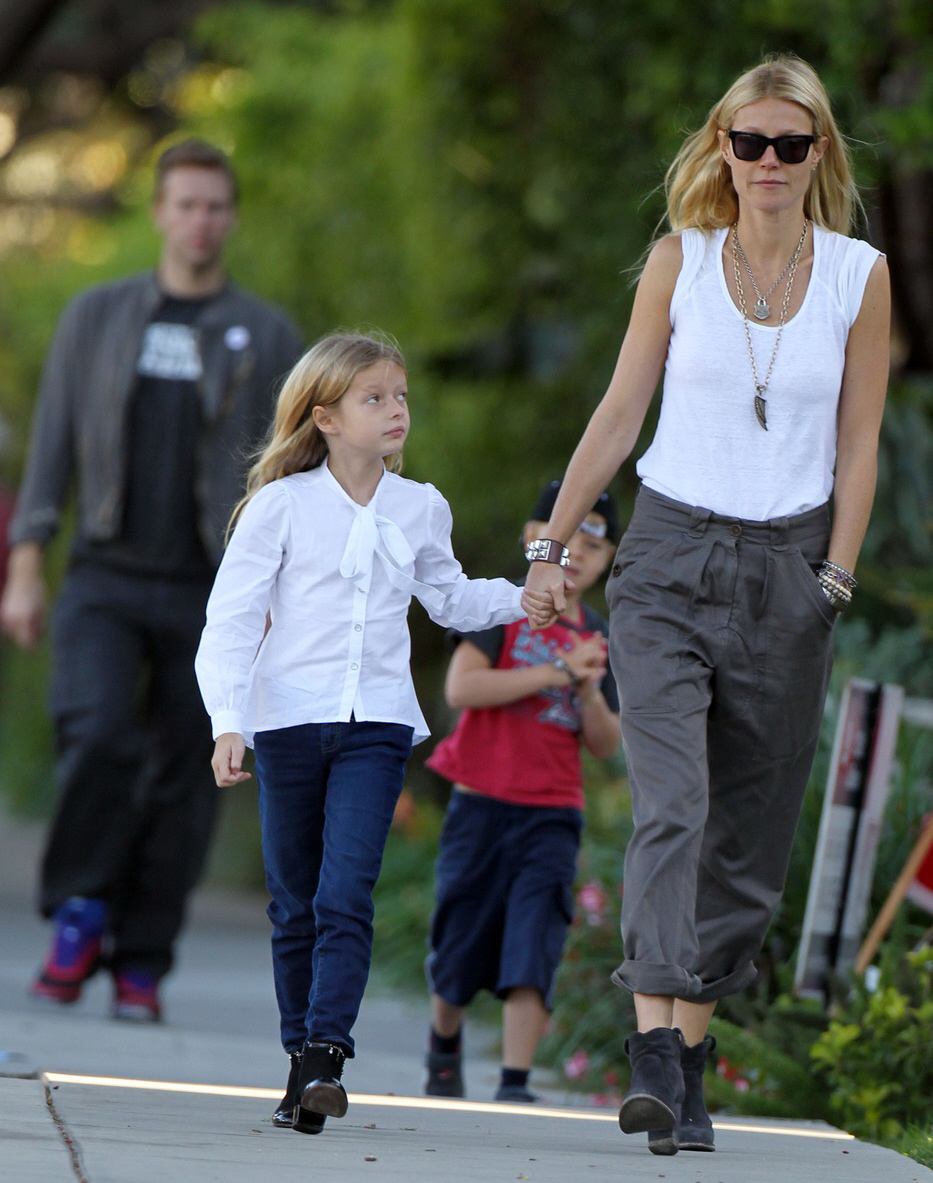 A few months ago, Radar claimed that Gwyneth Paltrow, Chris Martin and their kids were going to make LA their new homebase, after years spent in London. Of course, Gwyneth has always maintained a home in NYC, and she's owned homes in LA too, but Goop and Chris always claimed that London was their real home. Well, as it turns out, I think Radar was actually right. I think Goop and Chris have pretty much relocated to LA, at least for now. Apple and Moses Martin now go to school in LA, and these are photos of Gwyneth and Chris walking their kids to school on Friday. SHOCKING. On so many levels!
First of all, Goop and Chris are rarely photographed together. And while Chris seems to be taking (minor) pains to walk behind his wife, hoping perhaps to not be included in the paparazzi shots, the photographers did manage to get him in the same frame for a few shots. This wasn't even the first time they've been in the same frame within a week – a photographer also got shots of the Paltrow-Martin family leaving Toys R Us last week too! Go here to see those pics.
By the way, have you been on Goop.com recently? Gwyneth has added a bunch of new "Goop Collection" products, including a $55 V-neck t-shirt (that currently only comes in XS), a $490 black jumpsuit (it comes in XL, for the oversized peasants) and $195 hoop earrings. You know what's really interesting though? Gwyneth has really been phoning it in as far as her weekly Goop-letter goes. She took off for the entire summer, and came back with more interest in her "Goop Collection" and her Goopy life-advice. Well, I guess we should applaud her for not getting bored with our peasant-ness.
PS… I think Apple is going to be an unconventional beauty when she grows up – like, she'll be a model and people will endlessly compare her to Kate Moss.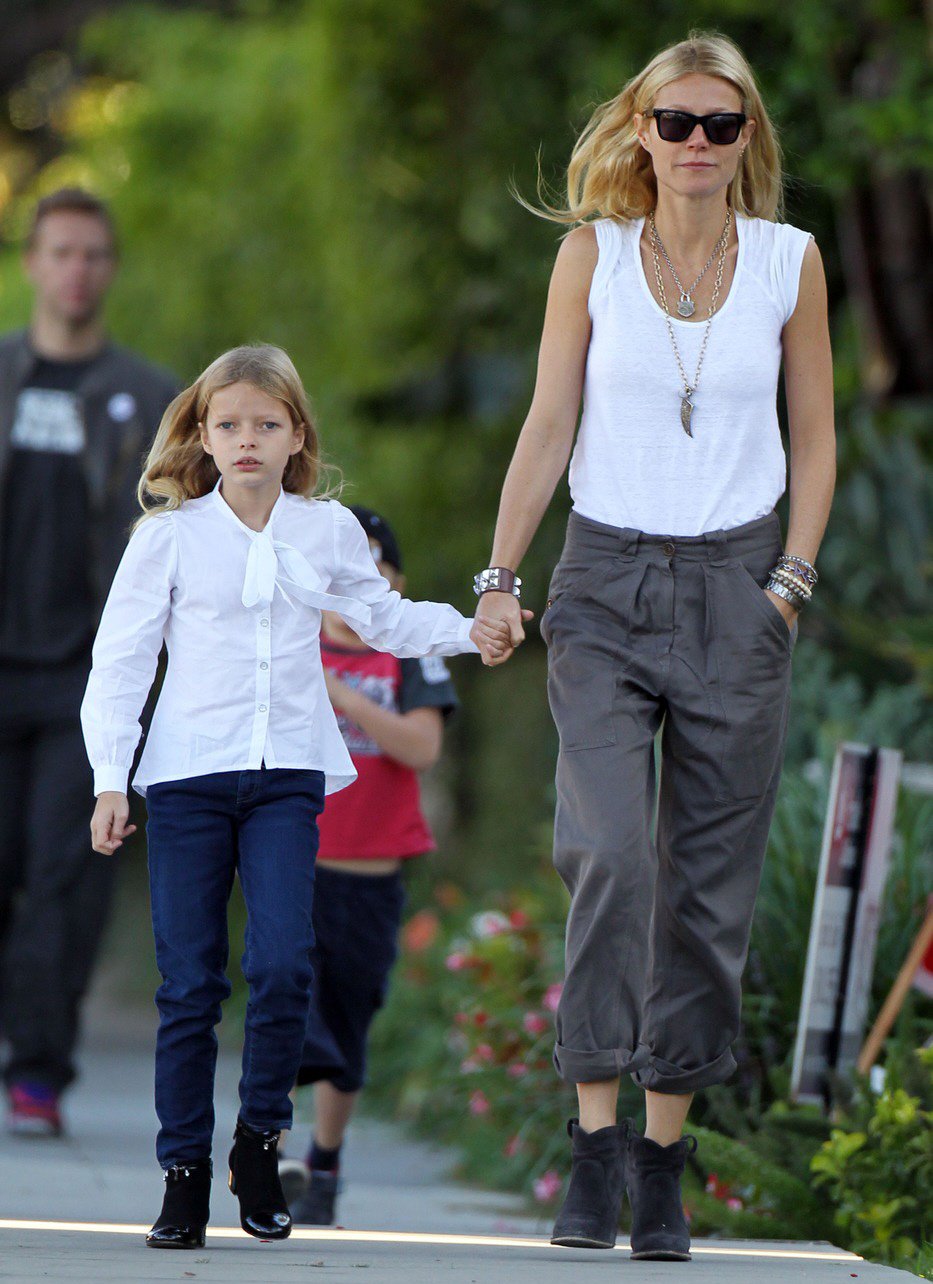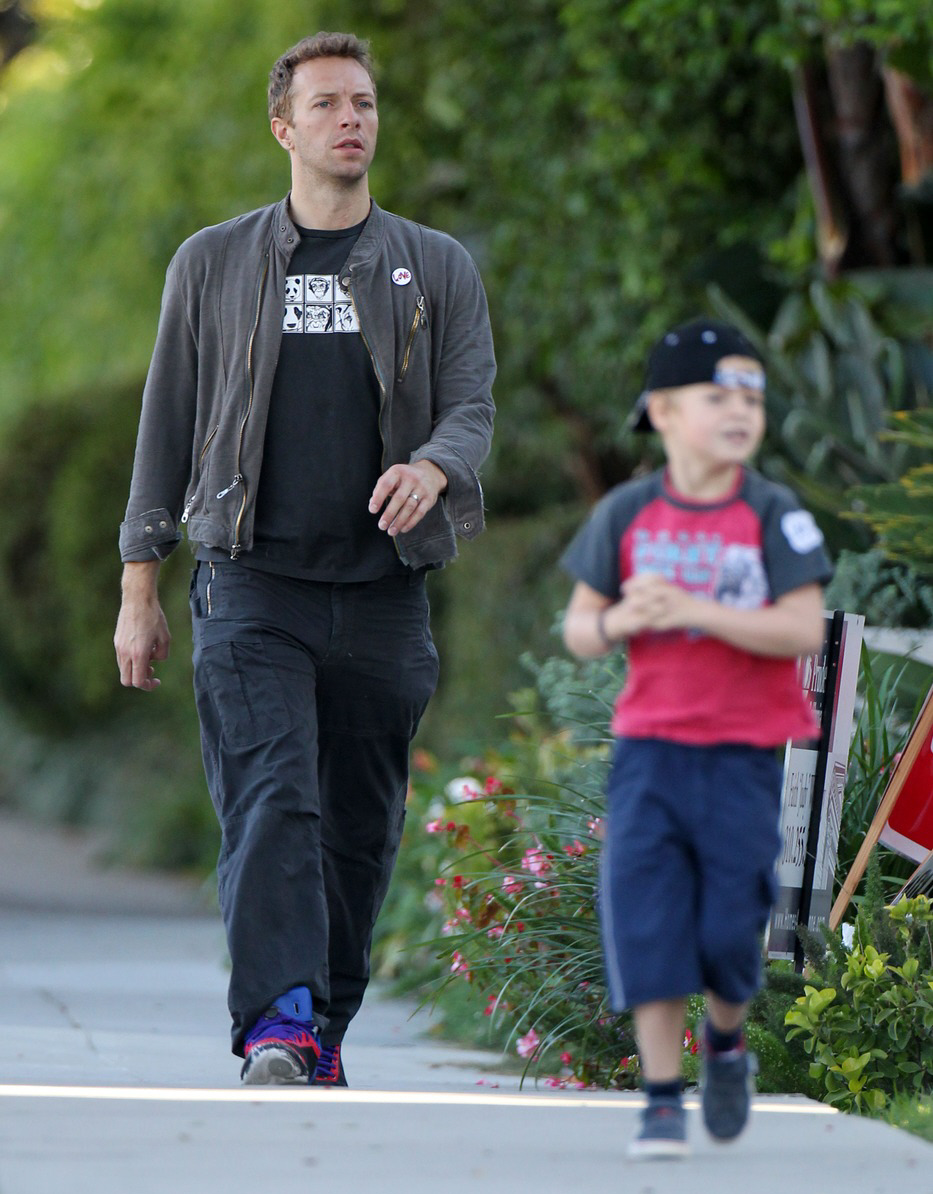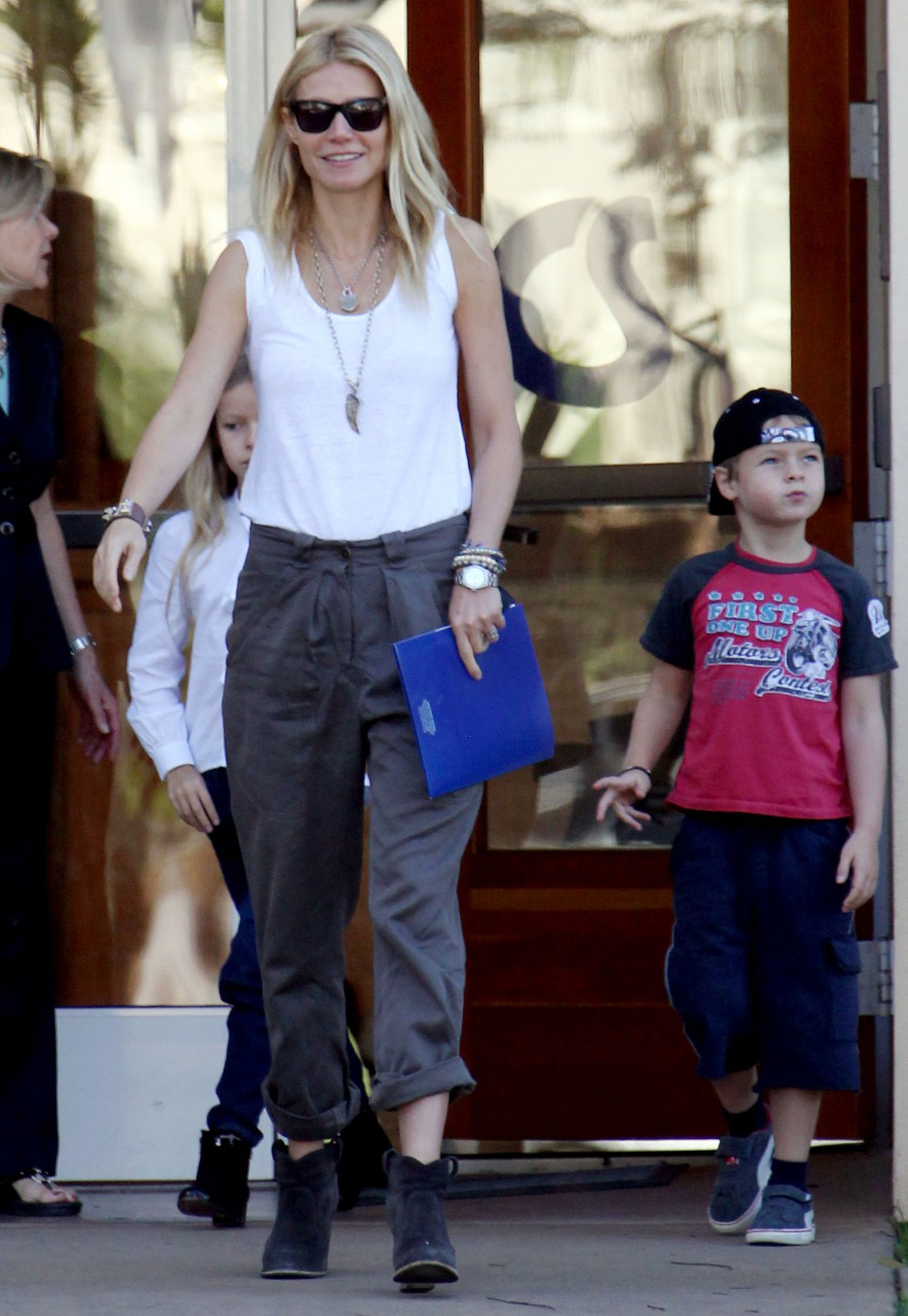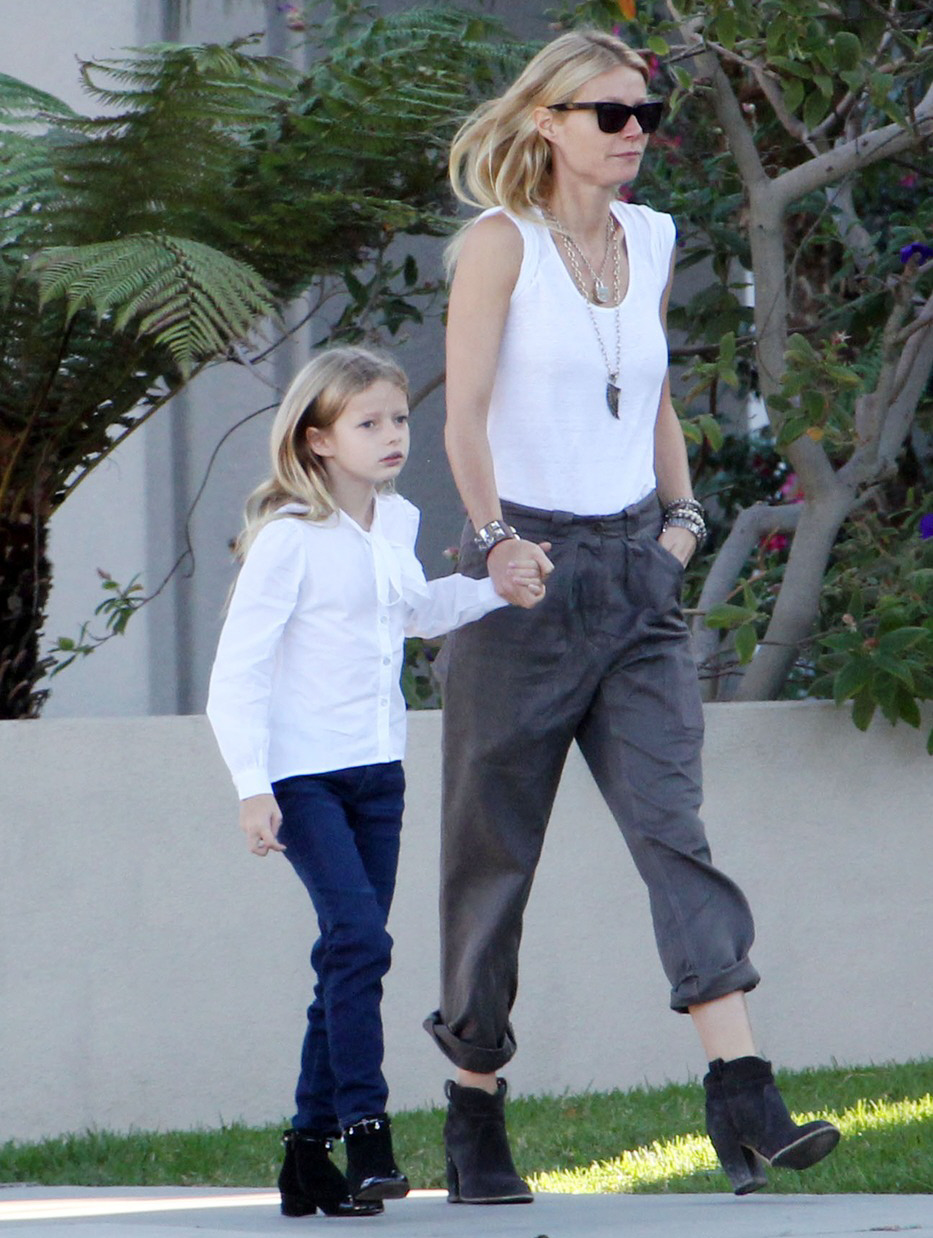 Photos courtesy of Pacific Coast News.