Plastic surgery talk happens at about 6:30.
The last time we saw the motley cast of the Real Housewives of Beverly Hills together, we marveled at how much bad, obvious work they'd all had done. It was impossible to find a single castmember who didn't look "worked on," although some were much worse than others, of course. Well the ladies aren't waiting until all their faces are settled (which may never happen) before they're talking smack about each other. In an interview with ETOnline's hot British correspondent, Steve Jones, the five Housewives who were there were asked which one of them has had the most plastic surgery, and Brandi volunteered Adrienne's name, saying "she's starting to mold into that catwoman chick." To be fair to Brandi, she seemed drunk. (So did Kim, but she always does.) I would have called out Taylor for being the most tweaked, but she was sitting right across from Brandi and we know how combative Taylor can be. I wouldn't mess with her either. Here's more:
When watching any of the Real Housewives shows, viewers expect to witness fancy living and loads of drama. As the housewives themselves are dedicated to going to great lengths to look their best, many of them have gone under the knife and had plastic surgery.

Steve Jones met up with The Real Housewives of Beverly Hills to talk about a bunch of hot-topic issues surrounding the cast. Although they humored the idea of him asking about plastic surgery, it wasn't met without resistance.

"Because it's Beverly Hills, they always ask us but you look at every one of these shows of the shows it's like, 'Woah! What have they done?'" said Kyle Richards, slightly annoyed.

After Steve complimented the ladies on their attractive looks, he asked them who they thought had the most plastic surgery out all of them on the show. None of the five women being interviewed had their name called.

"Adrienne (Maloof)," new housewife Brandi Glanville nominated as the woman who's had most plastic surgery. "She's starting to mold into that catwoman chick."

Adrienne was not present for the interview, but Brandi said that she would have stuck true to her word if Adrienne had been in front of them at the time. Taylor Armstrong offered her reasoning as to why Adrienne has had so much plastic surgery by noting that her soon-to-be ex-husband is a plastic surgeon.
I got the sense during that interview that Brandi still isn't accepted by the other women at all. She sat apart from them, she didn't talk at all until the plastic surgery question came up, and she was only brought up in the conversation once, by Lisa when she was talking about Yolanda.
Also, the interviewer was full of sh*t when he said that people ask the women on RHOBH about plastic surgery because they're all "hot." People ask them because they all look like they've had a lot done. Taylor is the clear winner of the "too much plastic surgery" razzie, but Adrienne is a close second. None of them have room to be talking, and apart from Brandi they all seem to realize it. Brandi knows she has to bring it if she doesn't want to be left in the dust by this crew.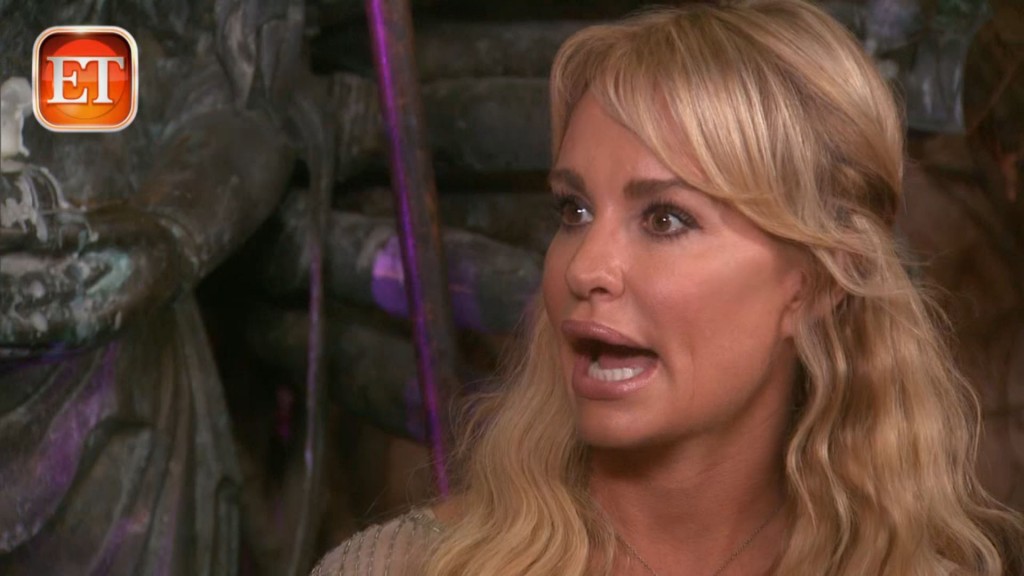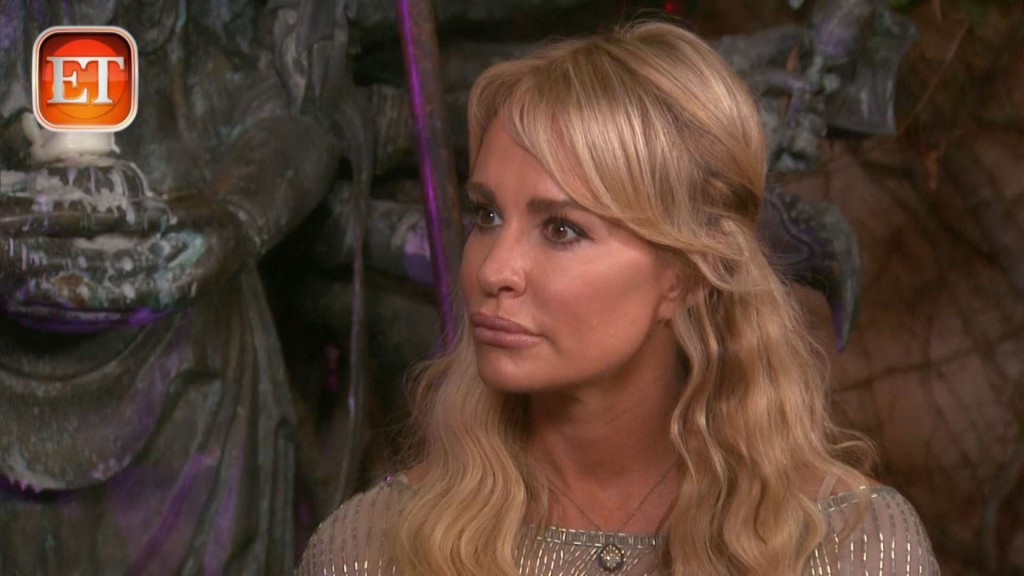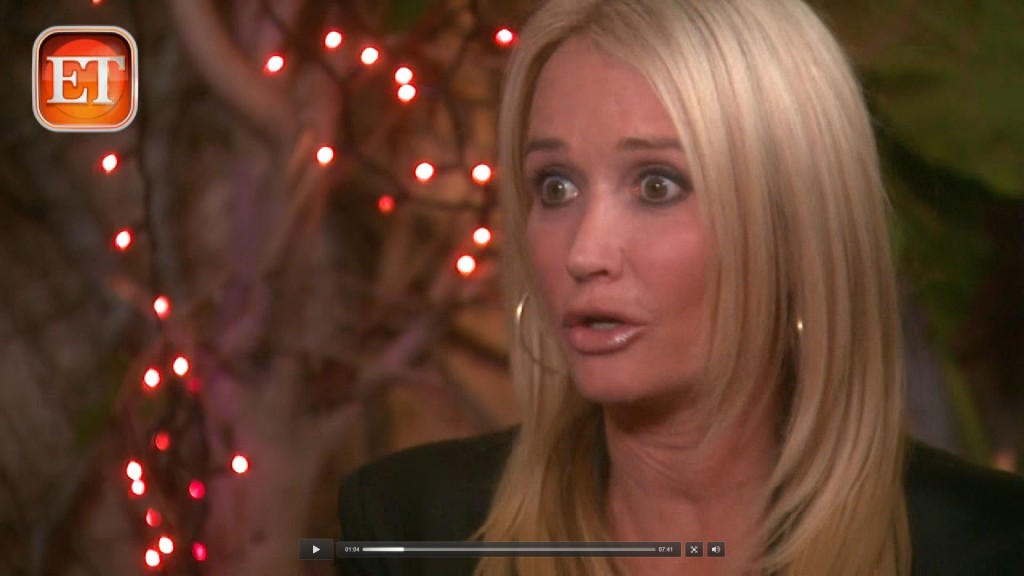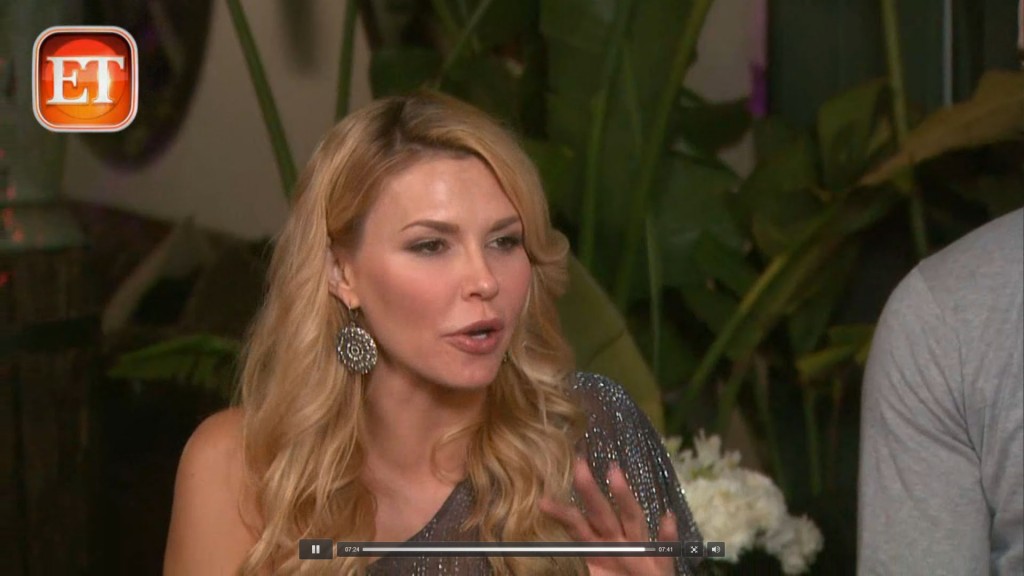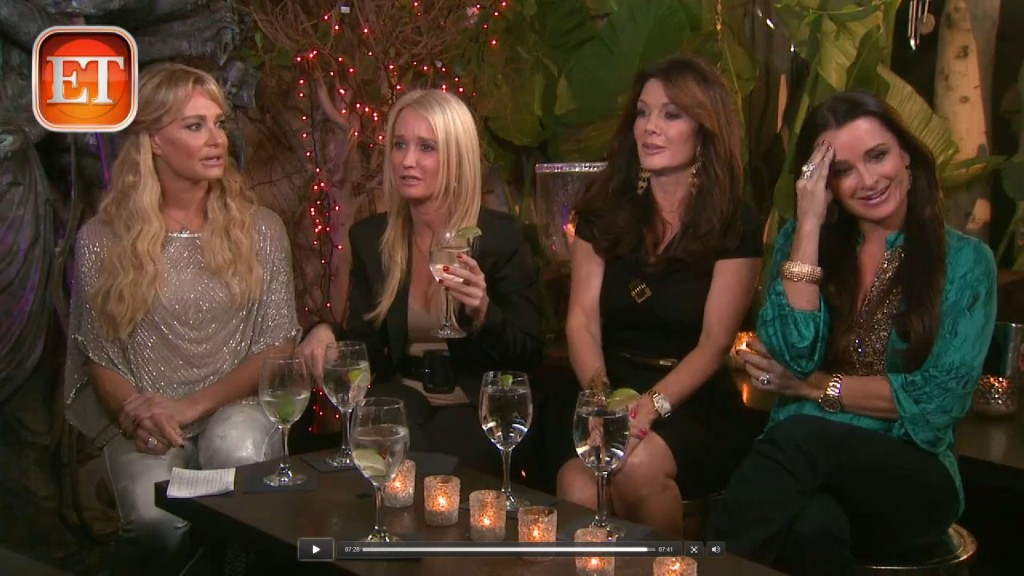 Adrienne at the RHOBH premiere.