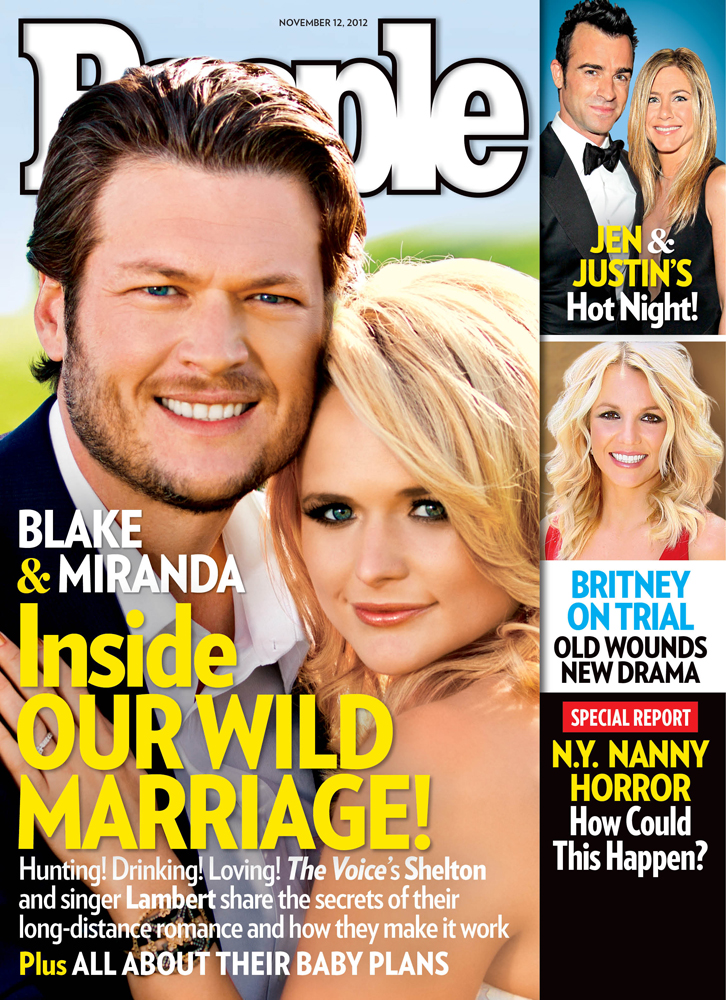 When I first saw this People Magazine cover, I thought that Blake Shelton and Miranda Lambert must have some sort of deal with People where they would get a follow-up cover the year after their wedding cover. I was wrong though, their wedding was on the cover of US Weekly, not People, and it was a whole 18 months ago. The accompany article admits that they've only been together about 150 days since they've been married, which is roughly a quarter of the time by my estimate. Plus, rumor has it that they got together when Blake was still with his last wife. (Blake denies he cheated with Miranda, but Miranda sort-of admits it happened that way.) So why are they being held up as an example of a couple to emulate? Maybe it's some kind of cross-promotion with The CMA Awards and Blake's new Christmas special, which is mentioned in the piece. (Update: the CMA Awards are Thursday night, so that's what this is about.) People knew their female readers wouldn't buy it unless Miranda was on the cover too and the focus was on their relationship. Here's more:
After 18 months of marriage, Blake Shelton and Miranda Lambert are still acting like newlyweds. So, what's the secret to their wedded bliss?

"We won't go more than two weeks without seeing each other," says Lambert, 28, in PEOPLE's new issue.

But sometimes, not seeing each other works wonders too. If they spend too much time together, says Shelton, 36, "we'll kill each other!"

Despite their busy schedules, which Lambert has said meant they've spent only about 150 days together since they exchanged vows under an arch of antlers in her native Texas in May 2011, the couple has recently been able to hunker down in their rented home in Hollywood (where Shelton tapes The Voice).

Up next for country's fun-loving couple: Each is nominated for four CMA Awards, which will be handed out Thursday; Lambert heads into the studio to start work on a new Pistol Annies album; and Shelton celebrates his new holiday album Cheers, It's Christmas with a TV special called Blake Shelton's Not So Family Christmas, airing Dec. 3 on NBC.
Again, of course they're acting like Newlyweds because they are! They've only been married a year and a half and they never see each other. Also, the cover on People says at the bottom "ALL ABOUT THEIR BABY PLANS" in all Kanye-caps like that, but you might not be able to see it under the ad. Miranda is just 28, they have time. I really thought she was about 35 and might be having fertility problems, but it turns out she's much younger than I assumed. I bet they will have kids.
As for this couple, I have to admit I don't give a crap. I don't wish them ill, but I really don't care how they're doing. I mean, ever since Blake Shelton bragged about running over innocent box turtles with his car for kicks he's been dead to me. Some of you clued me in that Miranda is no better, and that she once killed a baby alligator with Blake on a sports show. (Link leads to video.) So they're jerks. There's a difference between hunting for meat or to cull the population and doing it just to kill animals that are minding their own business. I don't think they're this great example of a down home couple. Especially given how they got together.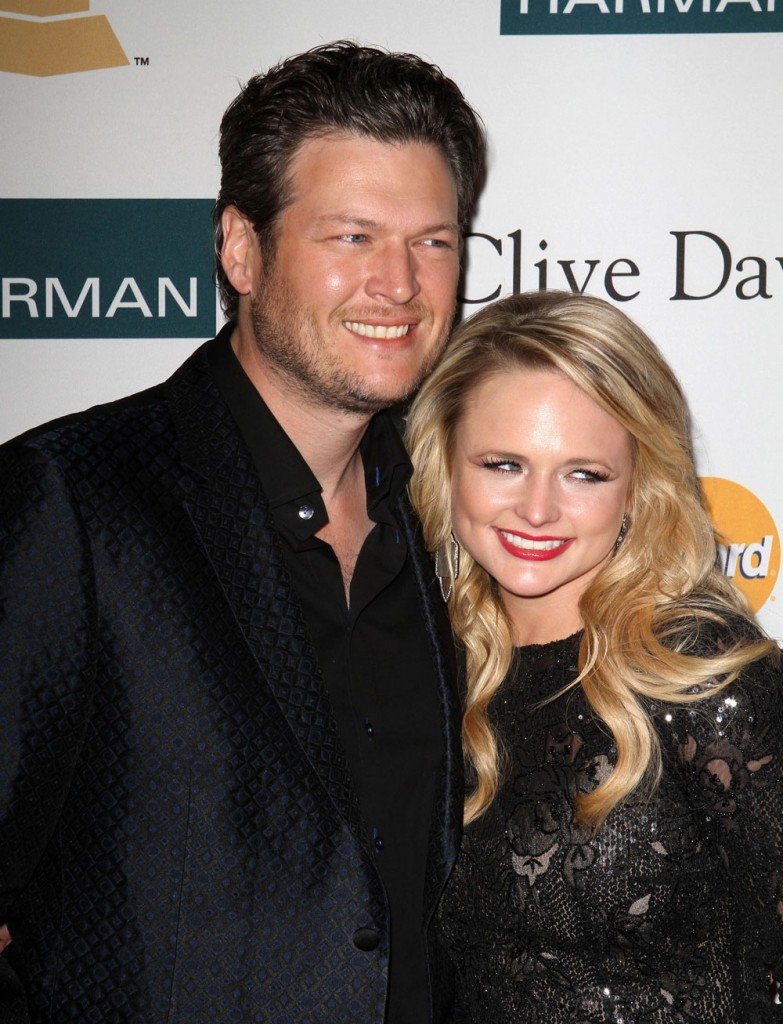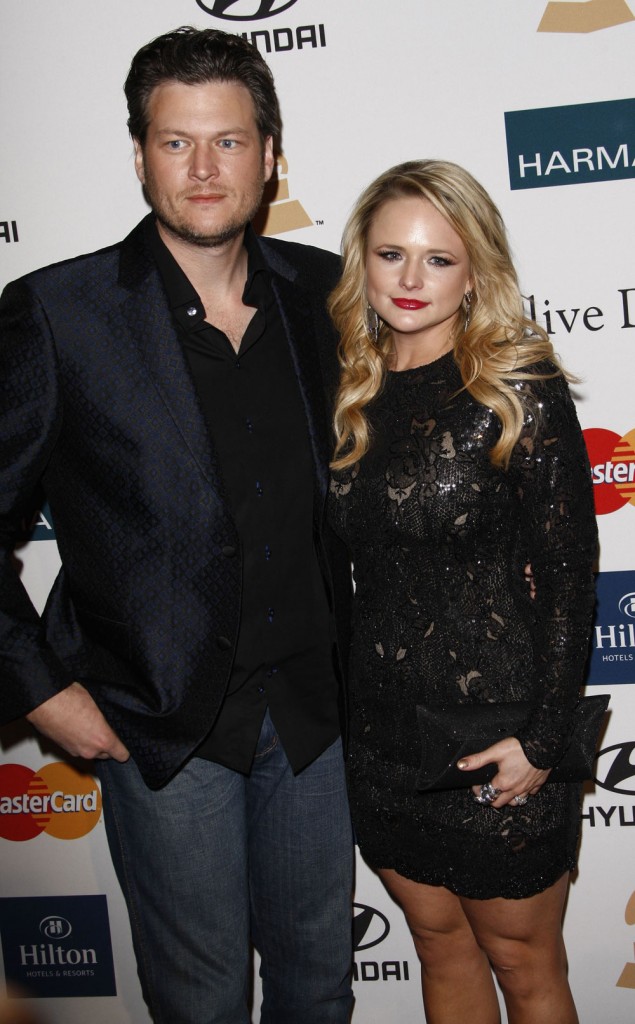 Photos are from February and April of this year. Credit: WENN.com and FameFlynet