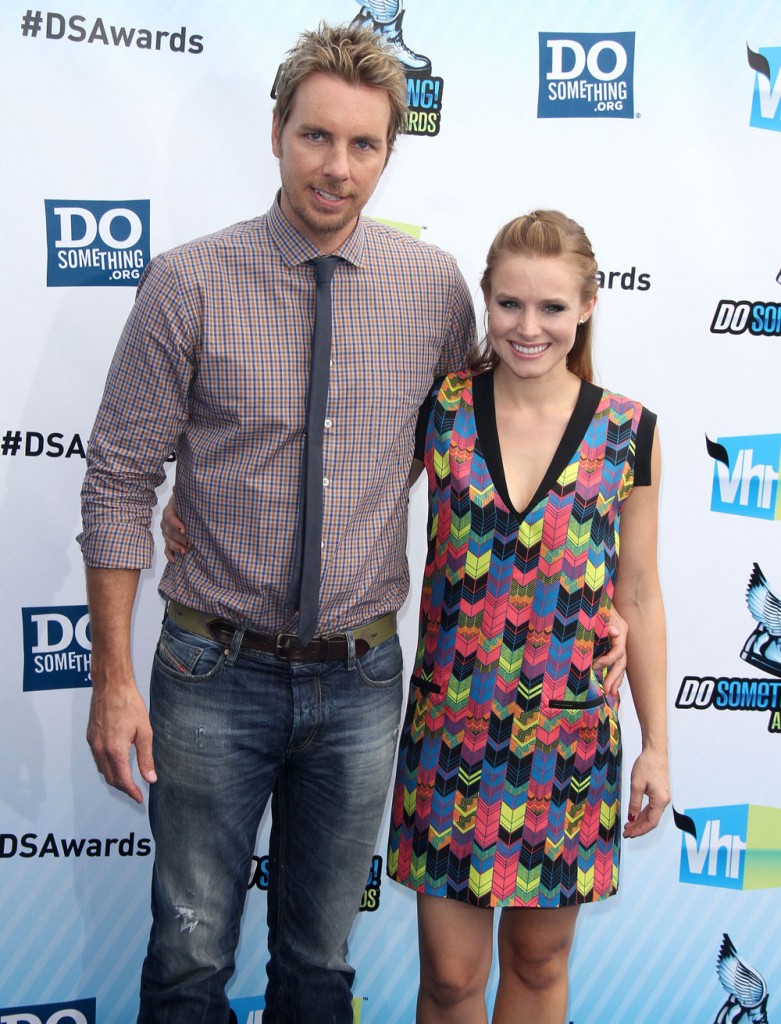 I'm honestly surprised to hear that Kristen Bell and Dax Shepard are expecting a baby. I know they're a picture of supercute, mildly cloying, couplehood, what with that movie they did together this summer and all, but they don't seem like the type to have a kid. They've been engaged for almost three years, and Kristen has offered varying explanations as to why they haven't made it official yet (it's too much stress, they're waiting for same sex marriage to be legal) so I assumed they were happy with the way things were. Whatever the case, they're having a baby! I'm really surprised and happy for them. Here's more:
Life is imitating art for Dax Shepard and Kristen Bell.

The Parenthood actor and the House of Lies actress are expecting their first child in late spring, a close friend of the longtime couple tells PEOPLE.

"They're so excited — they're both ecstatic. They can't wait to become parents," the friend tells PEOPLE.

"Kristen had a little bit of morning sickness early on but she just started shooting the second season of House of Lies and is feeling great now."

Bell, 32, and Shepard, 37, started dating in 2007 and have been engaged for nearly three years.

While promoting their film Hit and Run this summer, the couple said children were definitely in their future and would likely come before a wedding, since they don't plan to marry until same-sex marriage is legal in their home state of California.

"We wouldn't want to invite all of our friends who don't have that right to celebrate us, who have that right. We just don't feel right about that," Shepard said on The View in July. Added Bell: "Can you think about how rude that would feel?"

Having kids before marriage, Bell told Larry King in August, "doesn't really bother us."
Let's see… if Kristen is due in late Spring, like May or so, that means she's around three months along and that she got pregnant in August when they were on the press tour for Hit & Run. I like that they admitted they would have kids before marriage, and it sounds like they were trying back when they said that. Good for them!
As for how they'll be as parents, they're going to love that baby to pieces. Do you remember that viral video of Kristen freaking out on Ellen just at the memory of having a baby sloth visit her at her birthday party? She's going to be flipping out once she realizes how amazing and adorable her own baby is. I have the feeling Dax is going to be the responsible one. Maybe they balance each other out that way.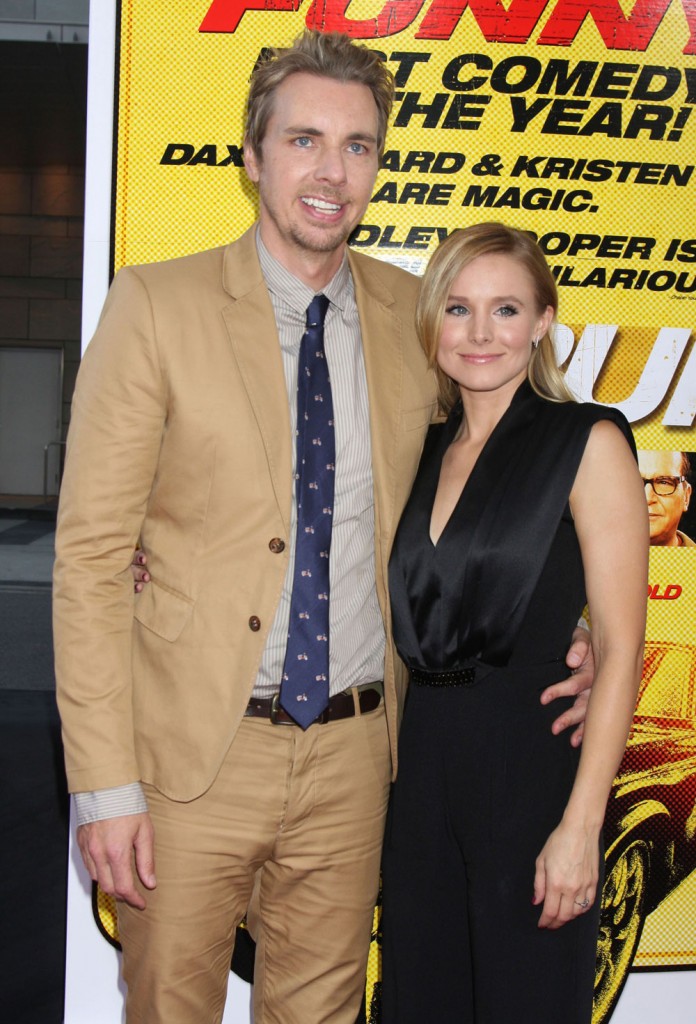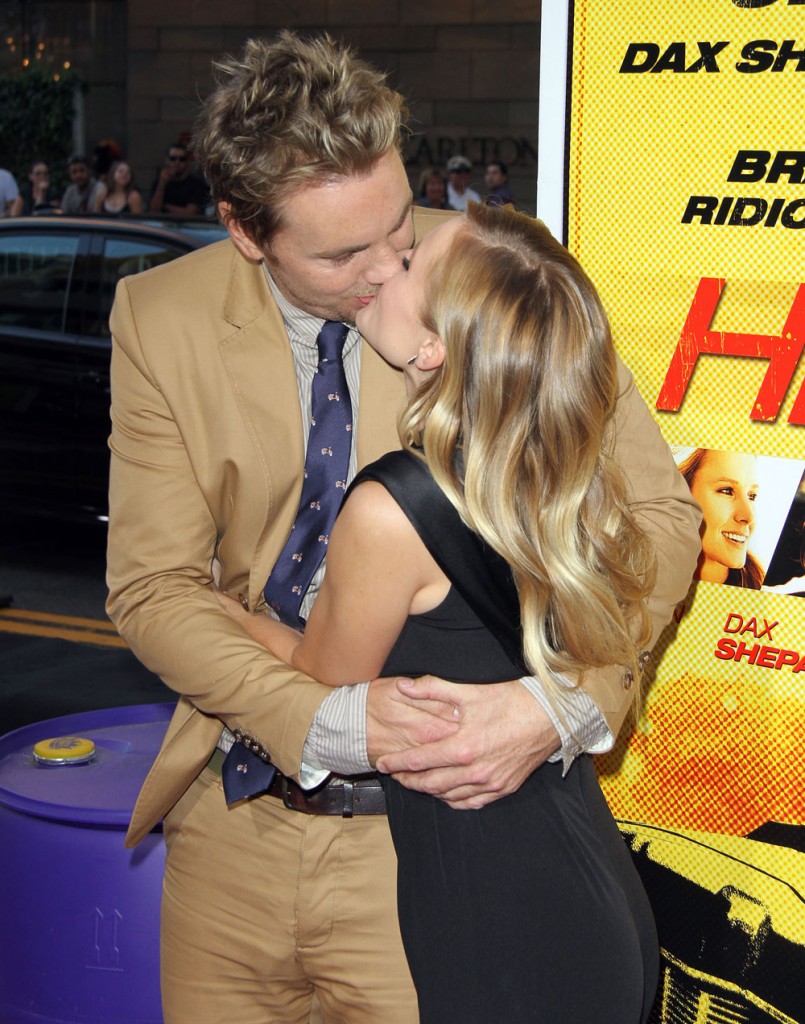 Here's Kristen on 10-10. She doesn't look pregnant, but she was only a couple months along at this point: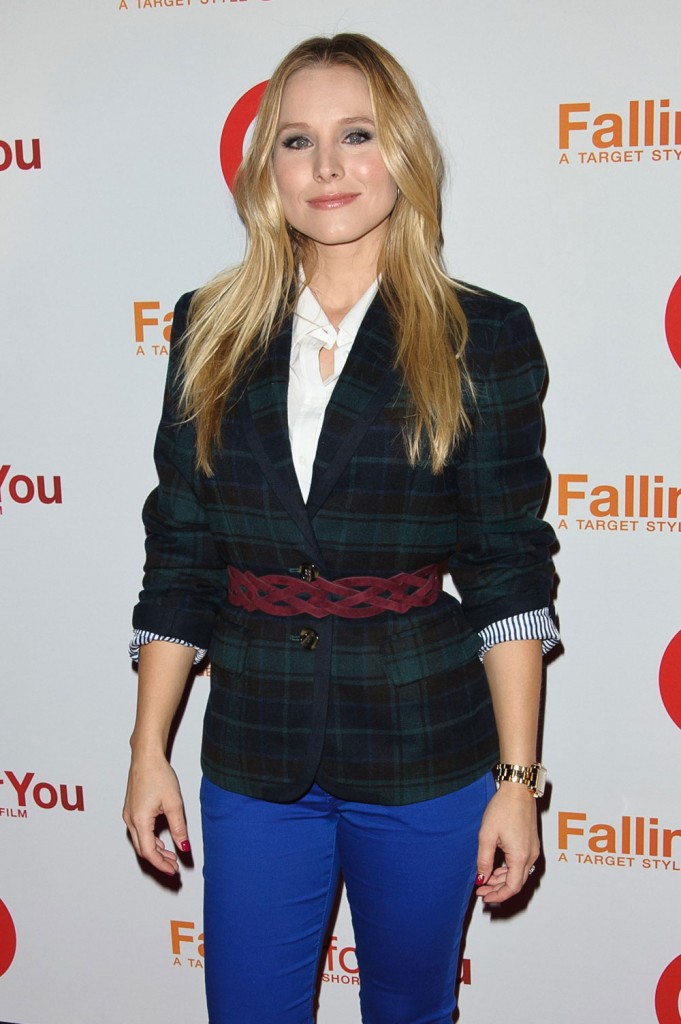 photo credit: WENN.com and FameFlynet