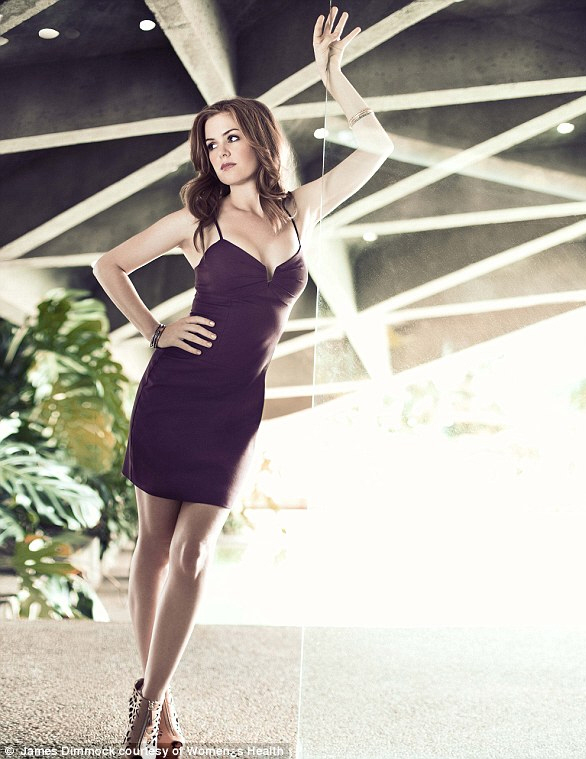 Isla Fisher covers the new issue of Women's Health magazine – probably a holdover interview from when The Great Gatsby was supposed to be released during the holidays (it's since been pushed back). My feelings towards Isla… well, I'm not one of her fan-girls, but I don't actively dislike her or anything. She looks a lot like Amy Adams, and I think Amy is way more talented, but Isla seems like she carved out a nice little career for herself too. What I didn't realize was that Isla is actually a pretty good interview. Usually, she barely speaks to the press about anything personal (she and Sacha Baron Cohen are notoriously private), but this interview is really good. Isla mentions a term that I've never heard before – "vajacials". As in, facials for your vadge. We'll discuss that below, and here are some highlights from the interview:
Isla on converting to Judaism before her 2010 marriage to Sacha Baron Cohen: 'It takes a couple of years of studying. I've always been really into family and food, so culturally it was the right fit for me.'

Her early career: 'After doing that [Wedding Crashers], I had 12 months where I was auditioning three times a day and I didn't get a single job. That was a real low point. But with hindsight, those movies turned out to be awful, so I dodged a bullet. If I'd got any of them, I wouldn't be where I am today. I never had the chutzpah to just come to LA and make it. I didn't have that confidence. I'm always surprised when I get a job. I never saw this in my horizon.'

On body image, weight and pregnancy: 'I do watch my food. But I've been blessed in that I never had any body issues during pregnancy. I loved being able to eat whatever I wanted and the whole experience of giving life. And I never worried about losing the weight afterwards, because breastfeeding burns all the calories up so fast. Breastfeeding – that's my big slimming secret! That and Spanx. Anytime anyone compliments me on my figure, I'm wearing my Spanx undies.'

Vajacials!!! 'I'm not actually very good at the maintenance thing. I don't buff, exfoliate, pluck, rinse, moisturise, suck, bleach…whatever all those women do. I don't have vajacials. Have you heard of those? It's like a spa for your vagina!'

Playing a cokehead in The Bachelorette: 'I had to ask my friends, 'What's cocaine like?' And they all thought I was on it already because I talk so much and am so hyperactive!'

Being an Aussie in LA: 'We can all do the accent really easily. And we all look great in a bikini. Including Russell Crowe – no one pulls off a bikini like Russell. I am sort of friends with them all. I just did a movie with Hugh Jackman [Rise Of The Guardians], and I catch up with Naomi [Watts] whenever I'm in New York.'

On Johnny Depp: 'He's like a magical creature – incredibly funny, clever and nice. It's sort of as if he's come from another planet.'
This idea of a "vajacial" is so interesting. Obviously, it would not include exfoliating, right? Gross. But maybe a mud treatment for your biscuit? Some pampering? I'm intrigued. I wonder if my biscuit would like her own spa treatment. I've been thinking about getting her a vibrator, actually. She's asked for one for Christmas. Maybe I'll also get her a gift certificate for a vajacial! Shhh… don't tell her.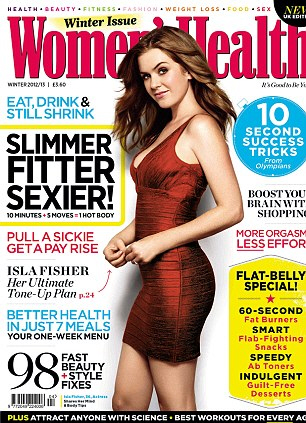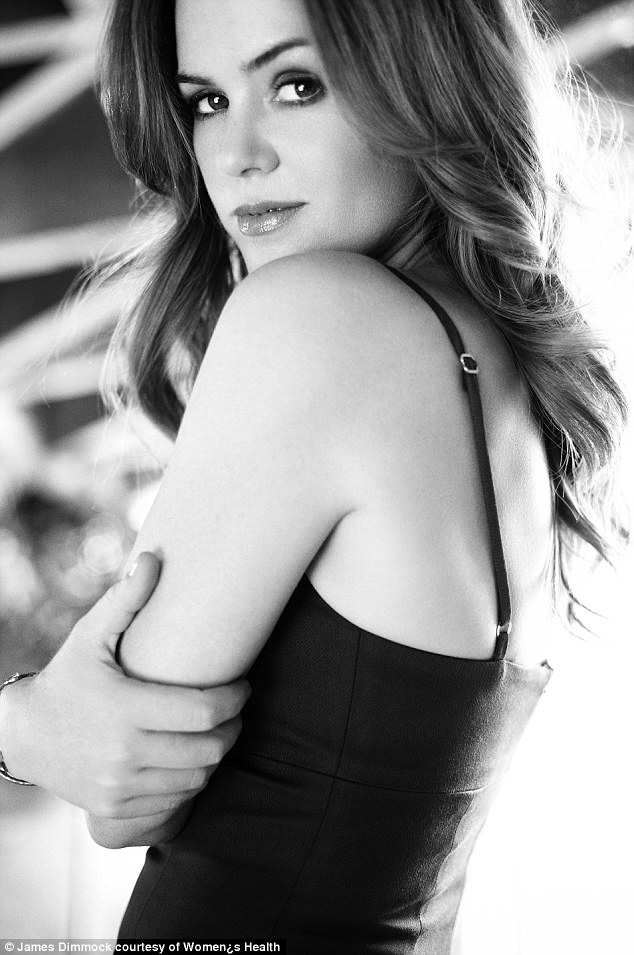 Photos courtesy of Women's Health.