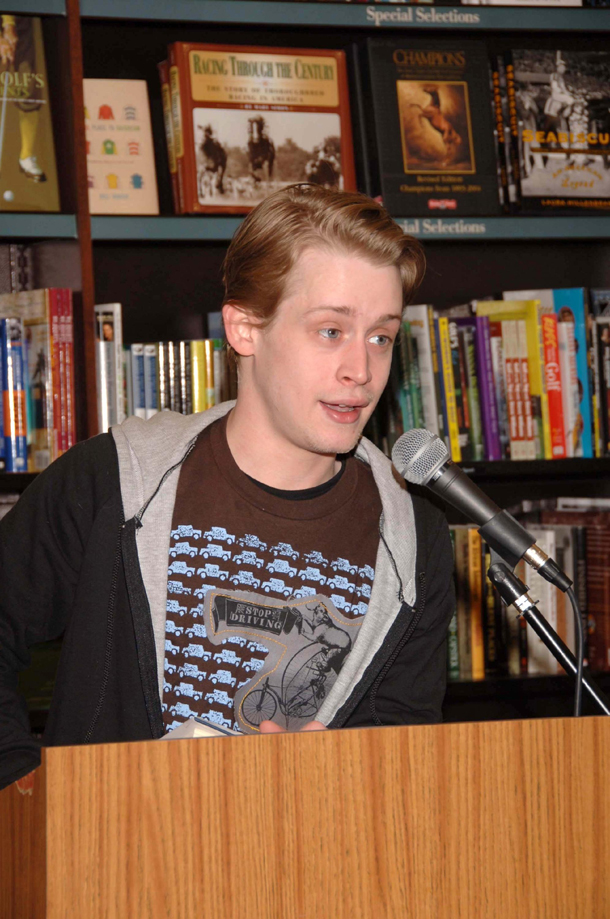 Macaulay Culkin's older sister Dakota was killed yesterday. His rep confirmed to TMZ that Dakota died after being hit by a car, and that it was an accident.
Macaulay Culkin is in mourning: E! News has learned that the Culkin clan of seven siblings, including fellow actors Kieran and Rory, has lost a member.

The Home Alone star's older sister, Dakota Culkin, 29, was struck by a car when she stepped off the curb and in front of a moving vehicle on the west side of Los Angeles on Tuesday evening.

She was taken to UCLA Hospital with massive head trauma and died from her injuries yesterday afternoon.

According to the LAPD, the driver of the car stopped, tried to help Culkin and identified himself to law enforcement. Detectives determined he was not under the influence of drugs or alcohol and that no crime was committed.
[From E! News]
How very sad. She was so young, too. Our hearts go out to the Culkin family.
Here's the only photo of Dakota I could find. It appears to be taken sometime in the early nineties, since Macaulay looks to be about the age he was in "Home Alone."