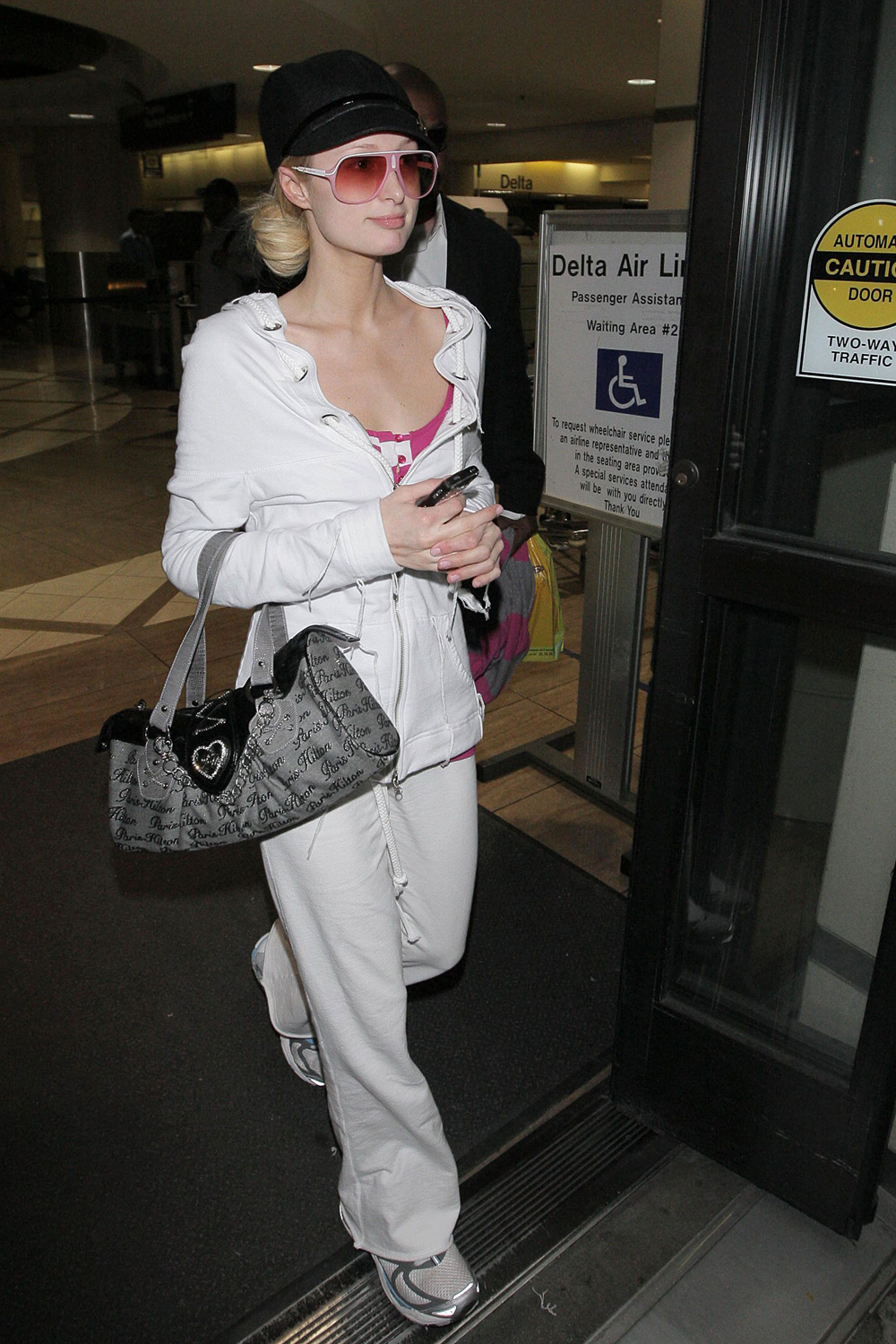 Paris Hilton is very similar to Jessica Simpson in that she's dumb as a brick but goes to great pains to deny it. I'll never forget reading a Vanity Fair article in 2004 with Joe Simpson, in which he claimed Jessica's I.Q. was in the 160s. While Paris doesn't go to the extreme of inventing test scores higher than she can count, she still claims she's very intelligent, and just has the rest of us fooled.
PARIS HILTON yesterday said she was "living proof" blondes are not stupid.

And the heiress, 27, insisted her dizzy character in her reality show The Simple Life was just a role.

She said: "I'm very intelligent. I'm capable of doing everything put to me. I've two records, I've launched a perfume and I want my own hotel chain.

"I'm the living proof that blondes are not stupid."

The millionairess added men are attracted to her personality rather than her looks or money.
[From the Sun]
Here's what I found most amusing: the idea that Paris even has a personality. I will acknowledge that it's possible she is slightly more intelligent than we realize, and we're all just fooled by her irrefutable lack of depth. But because she is made of nothing more than pink cotton candy and high heels, I cannot believe that Paris has any personality to speak of.
A man of substance would likely be attracted to a woman who could hold a conversation without using the word "hot" twelve times. The rest of them are probably just attracted to her looks (wonky) and money (dwindling). I don't think Paris' argument really holds. She is good at promoting herself, I'll give her that. But all she generally has to do is show up. So Paris is smart enough to set an alarm clock – in a variety of time zones no less. I'll give her some intelligence points for that. But that's about it.
Here's Paris arriving on a Delta flight from Madrid at LAX yesterday – wearing no makeup! Images thanks to WENN.