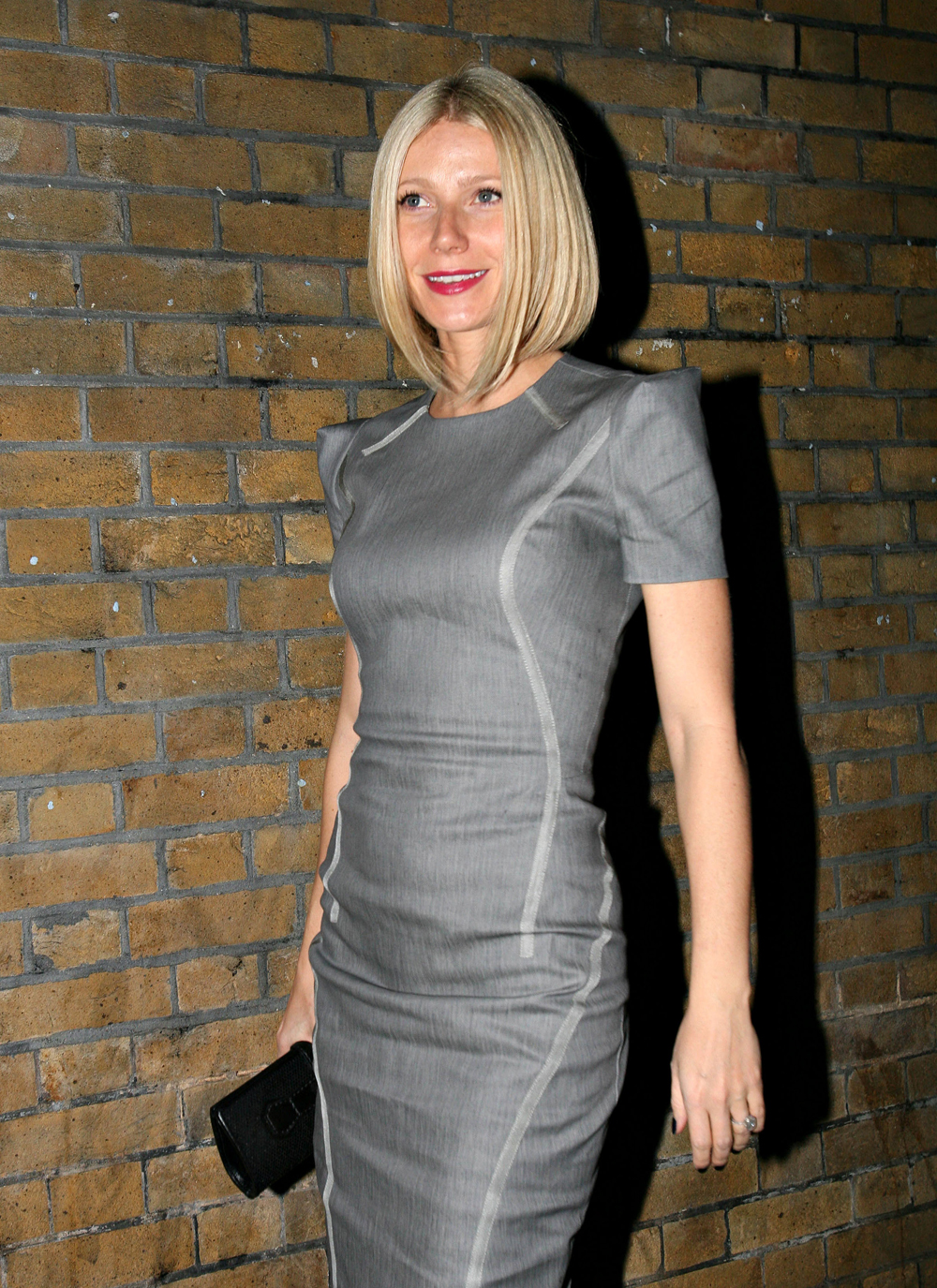 It's been rumored for quite some time that Gwyneth Paltrow and husband Chris Martin are having marital problems. And while Gwyneth has been full of nothing but denials, the New York Daily News says she and Martin have definitely hit a rough patch. The problem? Mostly Madonna. Naturally. Gwyneth is so enamored with her BFF that she wants to spend all her free time with Madge and her friends, instead of with her husband.
Gwyneth Paltrow is desperately trying to save her troubled marriage. Amid recent reports of their rocky romance, Paltrow and her husband, Coldplay rocker Chris Martin, are holed up in their London home "trying to make their marriage better," a close friend of the couple tells us. The Oscar-winner is so committed, "she's staying overseas until the holidays are over," even forgoing events she typically loves, like tonight's third annual Food Bank Lunchbox Auction bash. She usually hosts the event with close friend Mario Batali.

"Gwyneth says she's totally fine," her pal tells us. "She's used the phrase 'perfectly happy' a bunch of times, and refuses to read any of the tabloid tales to the contrary."

But despite Paltrow's claim that everything is smooth sailing, we hear Madonna may be the thorn in her marriage's side. "Gwyneth has the Madonna bug… bad," the pal says. "It's eerie. Gwyneth acts normally until Madonna comes around, and then Gwyn is all about Madonna, all the time. Madge has even introduced Gwyneth to all her friends.

"Now instead of going to see Chris perform, she'd rather hang out with people like Alex Rodriguez and Ingrid Casares." When contacted for comment, Gwyneth's rep said the claims of Madonna's influence were "complete nonsense." Madonna's rep also issued a denial. But if Gwyneth does succumb to Madonna's mystical powers, there's one bright side: Guy Ritchie will have a new drinking partner at the pub.
[From Gatecrasher]
It sounds like Gwyneth is refocusing on her marriage, but it's sort of sad that Madonna was able to take up so much of her time and has such an influence over her. Gwyneth and Chris are rarely photographed together, and have gone to extreme lengths to keep it that way. I've always found that incredibly bizarre, and reason enough to question their union. Given that habit, it might be nothing, but Chris was recently photographed taking their kids to Hyde Park's Winter Wonderland all alone. Gwyneth was probably too busy pumping iron with Madonna to join them.
Here's Gwyneth arriving at Rumble in the Jumble, a charity event organized to help vulnerable children, on November 6th. She definitely hasn't been photographed much lately. Images thanks to Fame.