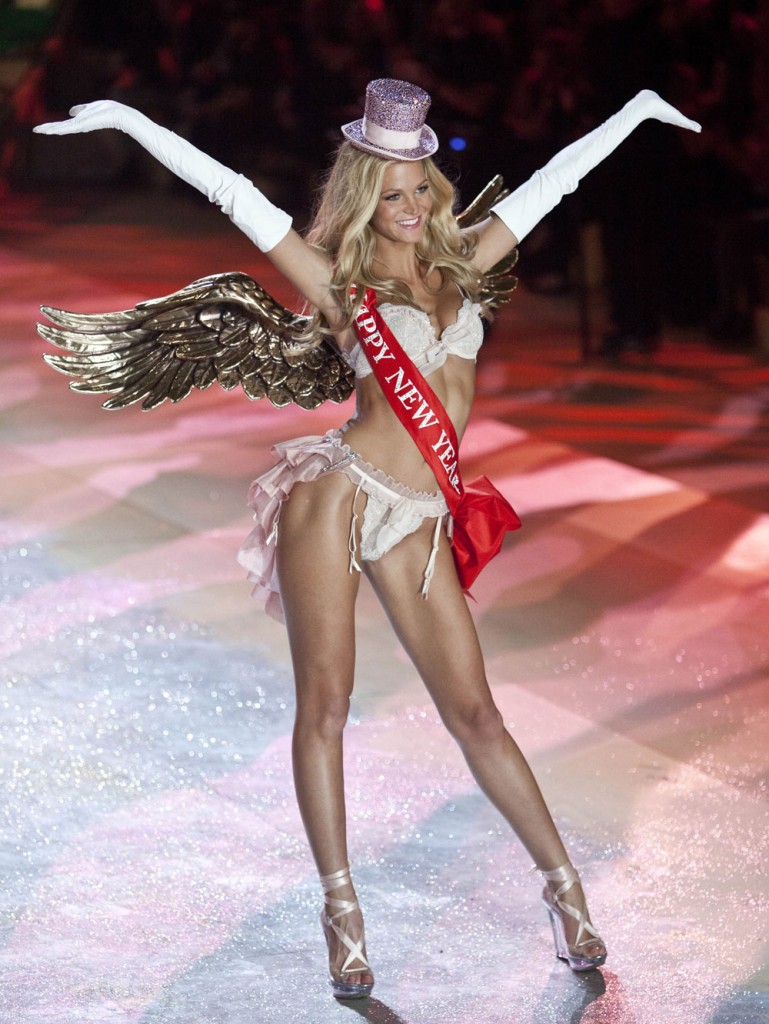 The Victoria's Secret Fashion Show happened in New York last night, and while we won't see the broadcast until December 4th, there are of plenty of photos to tide us over. I never really got the point of the VS Fashion show, since your eyes are so attracted to the incredible costumes and hot supermodels that you're barely paying attention to the average bras, panties and garter belts they're supposed to be selling. Still, they're getting us to watch that's for sure. Last night we got to see well known Victoria's Secret Angels like Miranda Kerr, Doutzen Kroes, Alessandra Ambrosio and Adriana Lima along with a few new faces. I don't know what to say about these photos except "hot," "she looks skinny," "crazy outfit," and "woah," but I'll try to include some minor commentary.
First off are the performers – Rihanna, Justin Bieber, and Bruno Mars. Rihanna donned two different outfits during the show, both of them revealing of course. She was also grabbing up on the models. You can see a photo of her doing that here.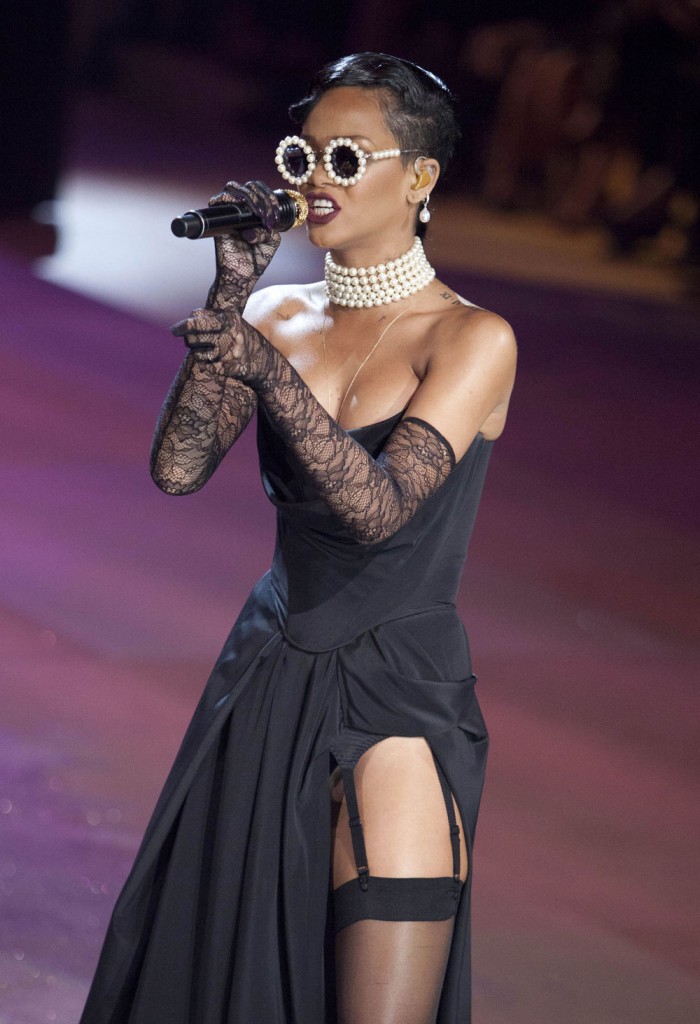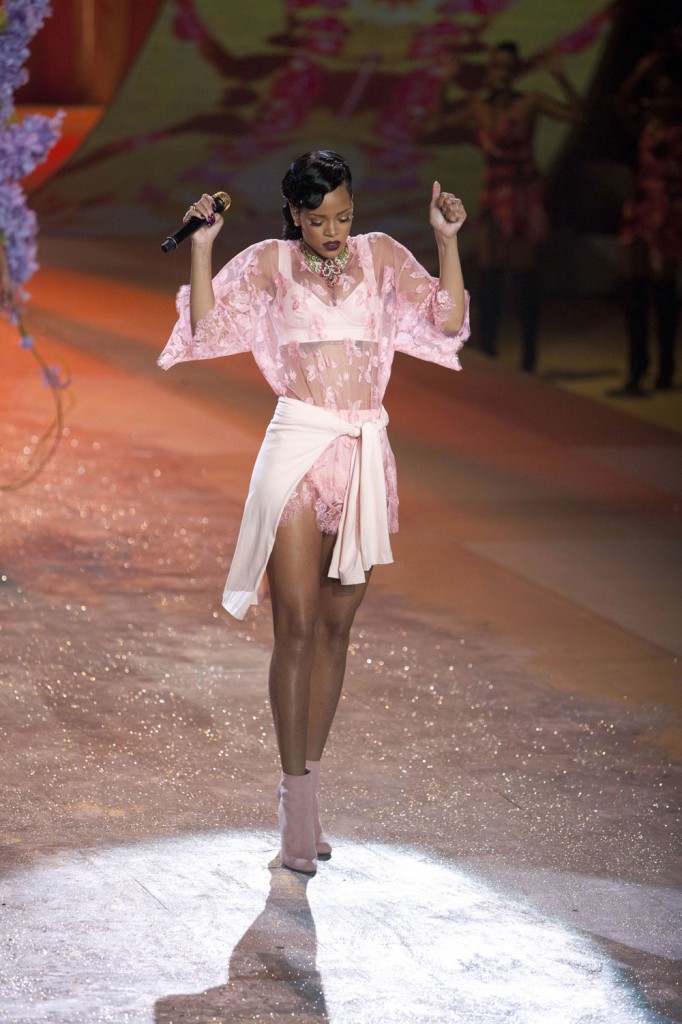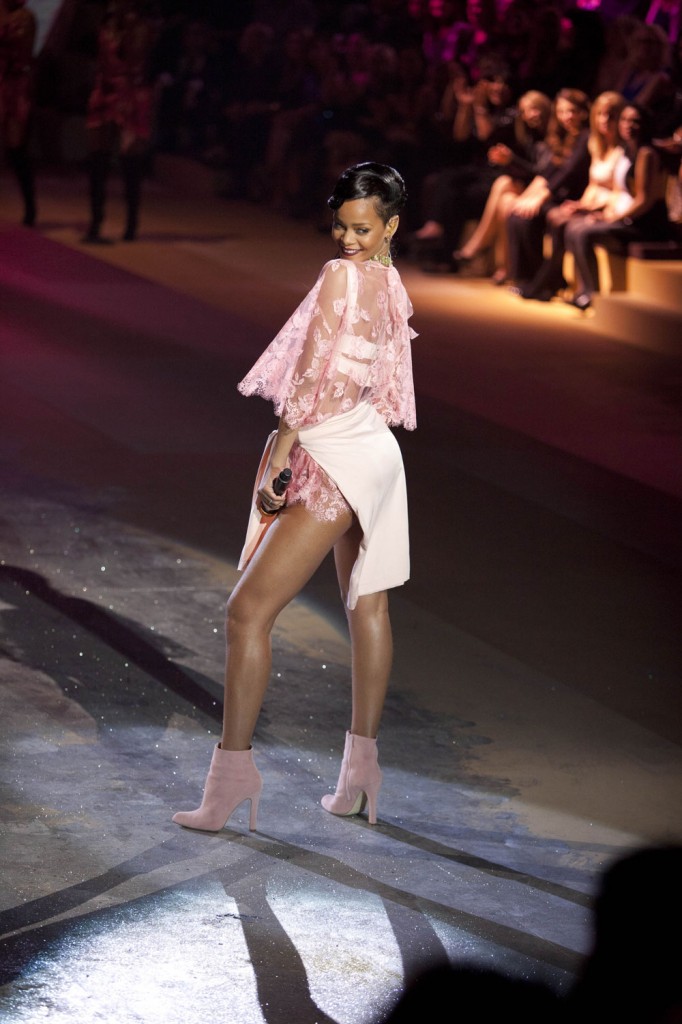 Bieber looks like a q-tip to me. This outfit is ridiculous.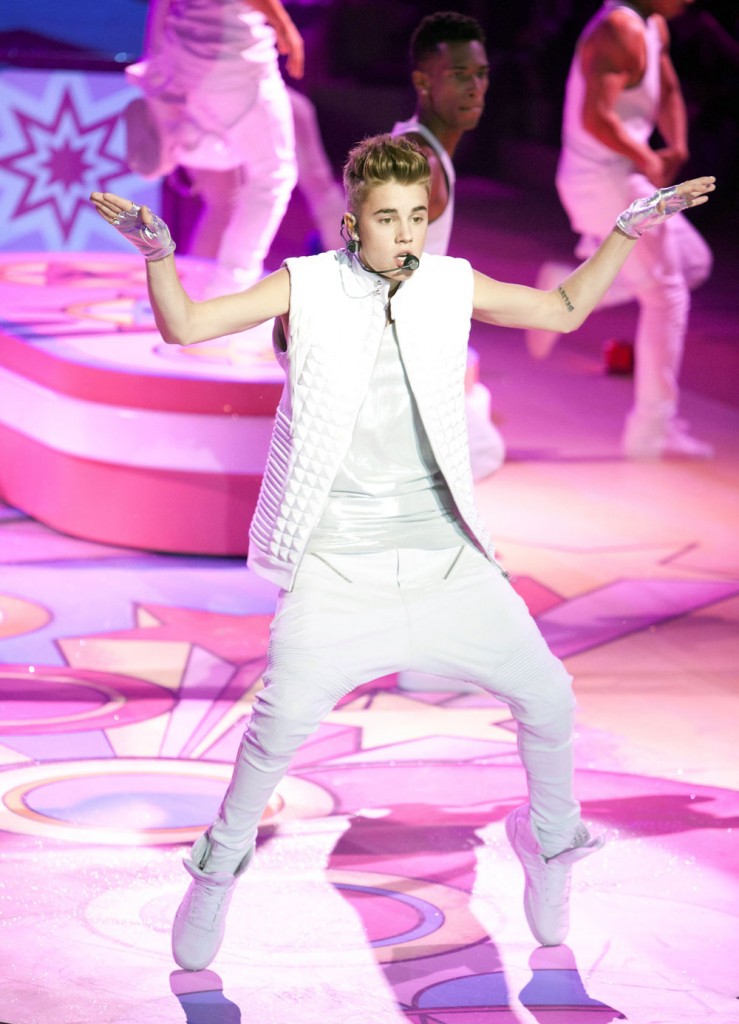 When I first saw Adriana Lima (below) I thought "wow she looks great and not super skinny," but it turns out she had a baby, her second, just eight weeks ago! So she'll be super skinny again in a very short time. Not that she needs to be, she looks hot.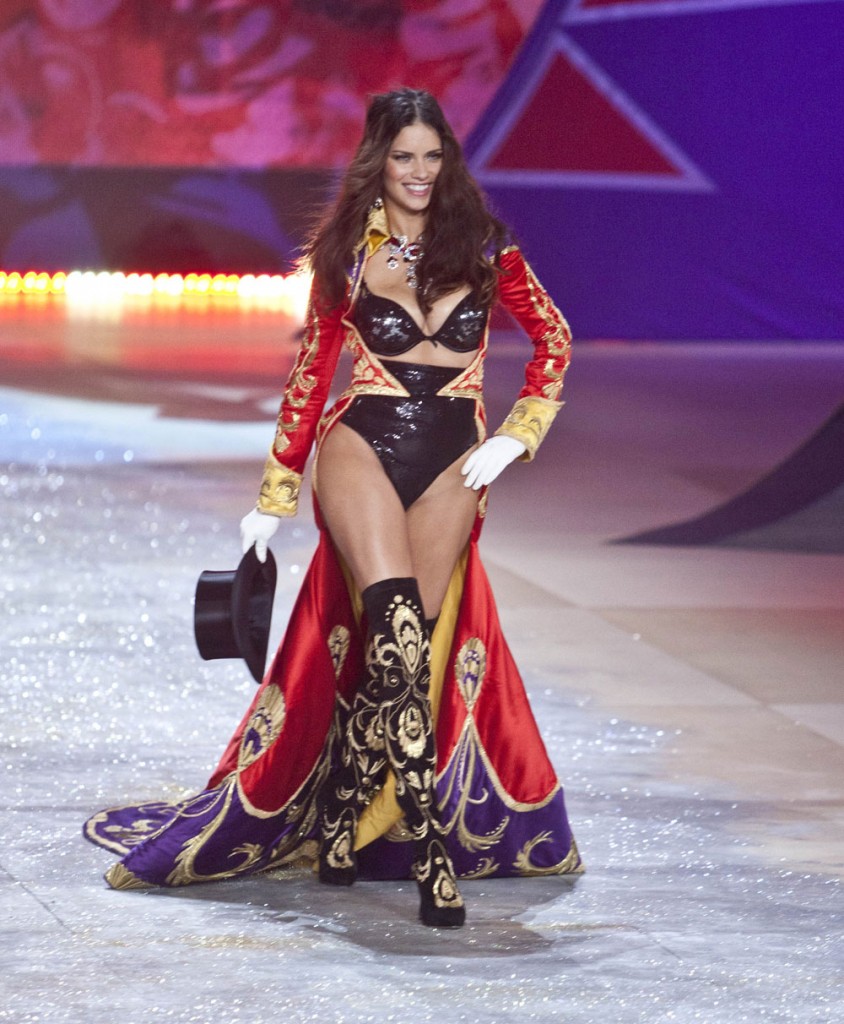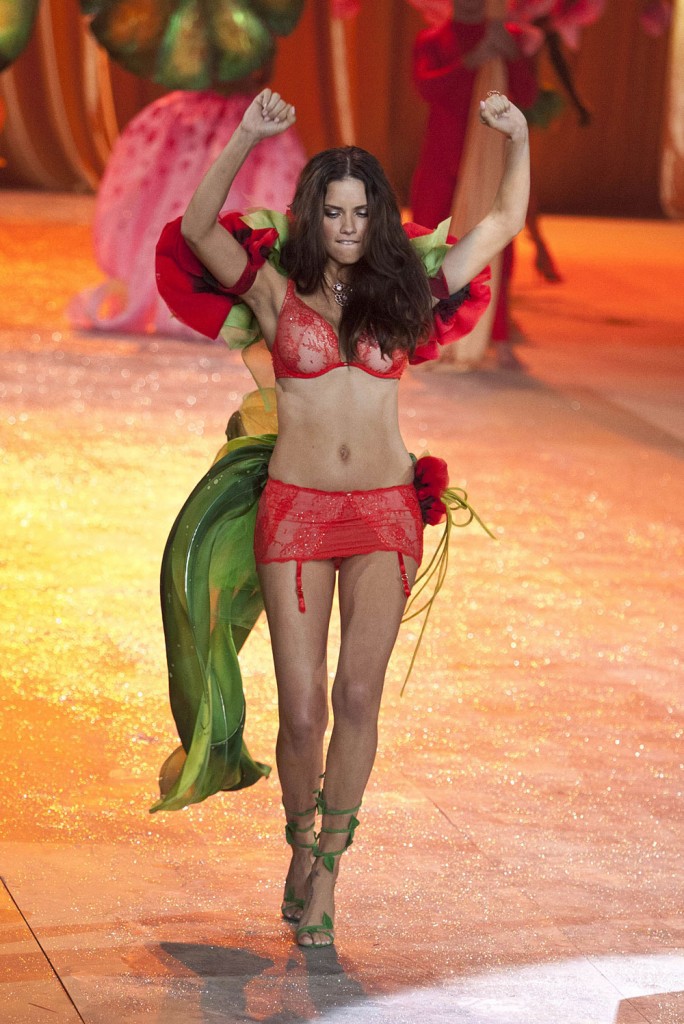 Speaking of super skinny, here's Candice Swanepoel, who recently tweeted a photo of her non-existent stomach. She had on three different outfits.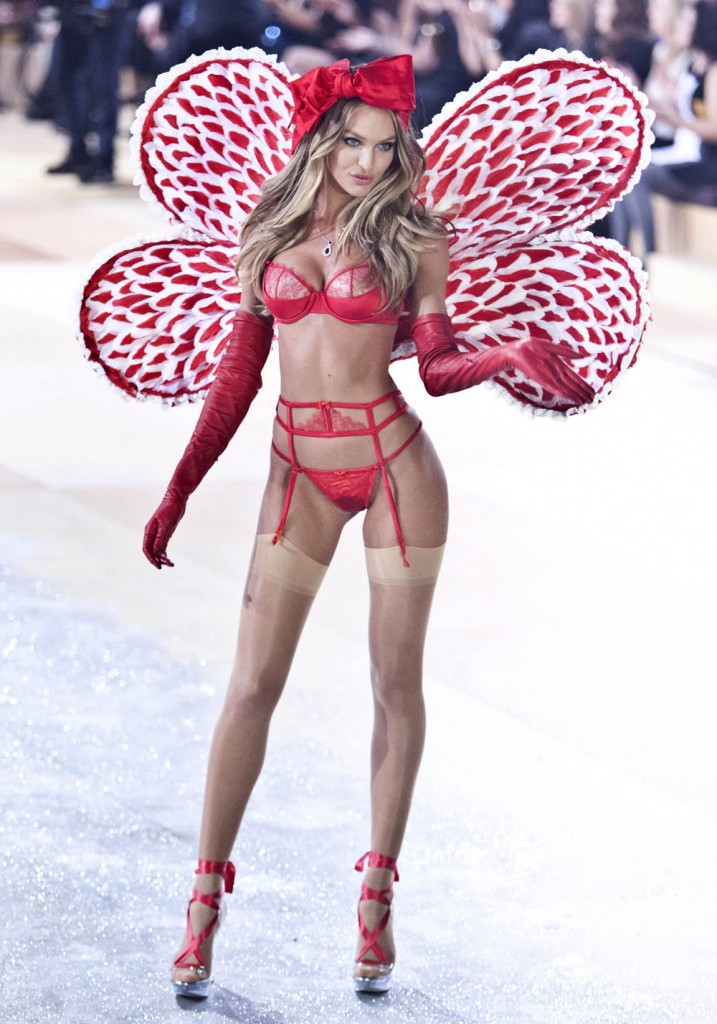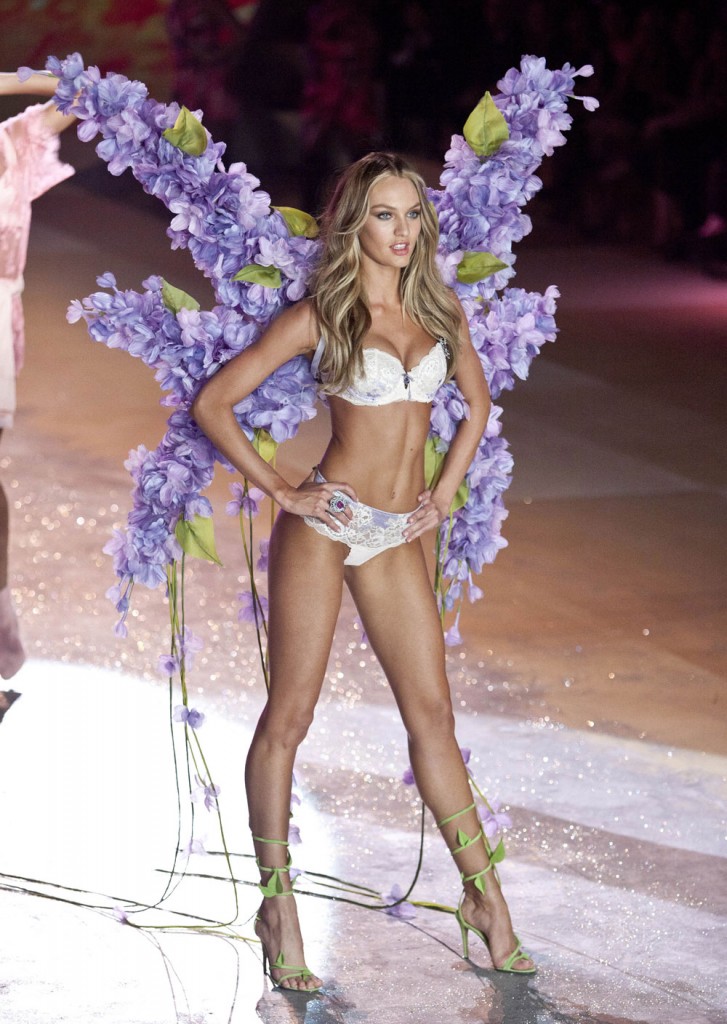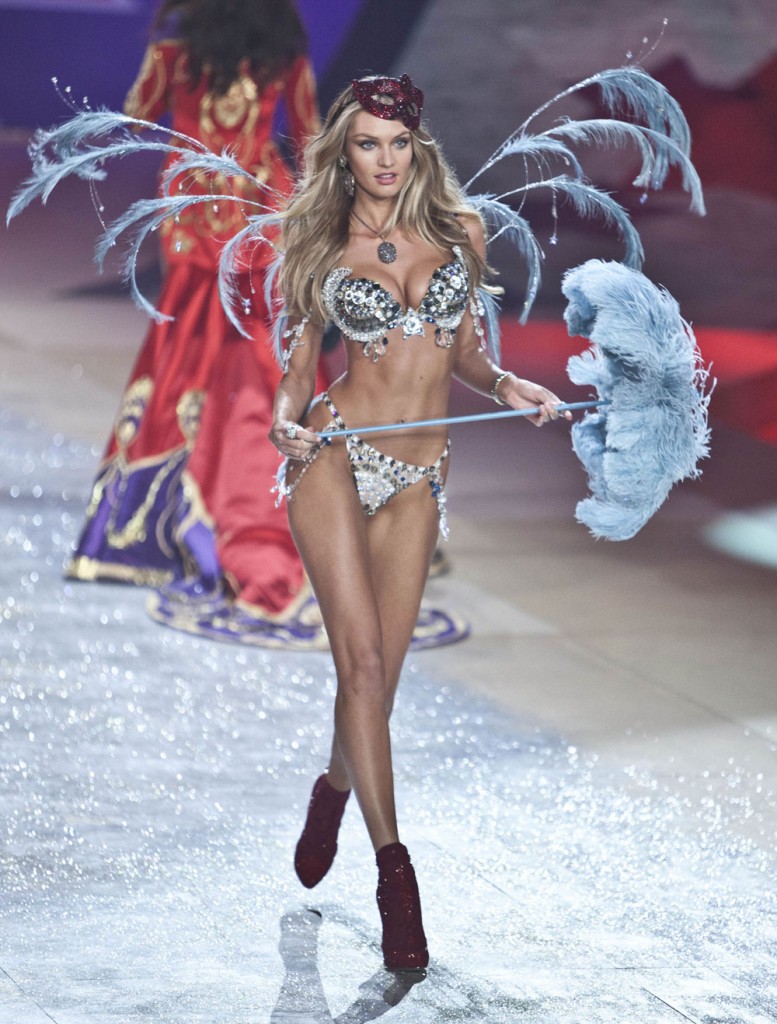 The lovely Miranda Kerr was a green goddess, a pink sweetie with a bizarre piece of fabric across her stomach, and some kind of fluffy angel. I like the black and white lingerie but that pink sparkly set is cheap-looking.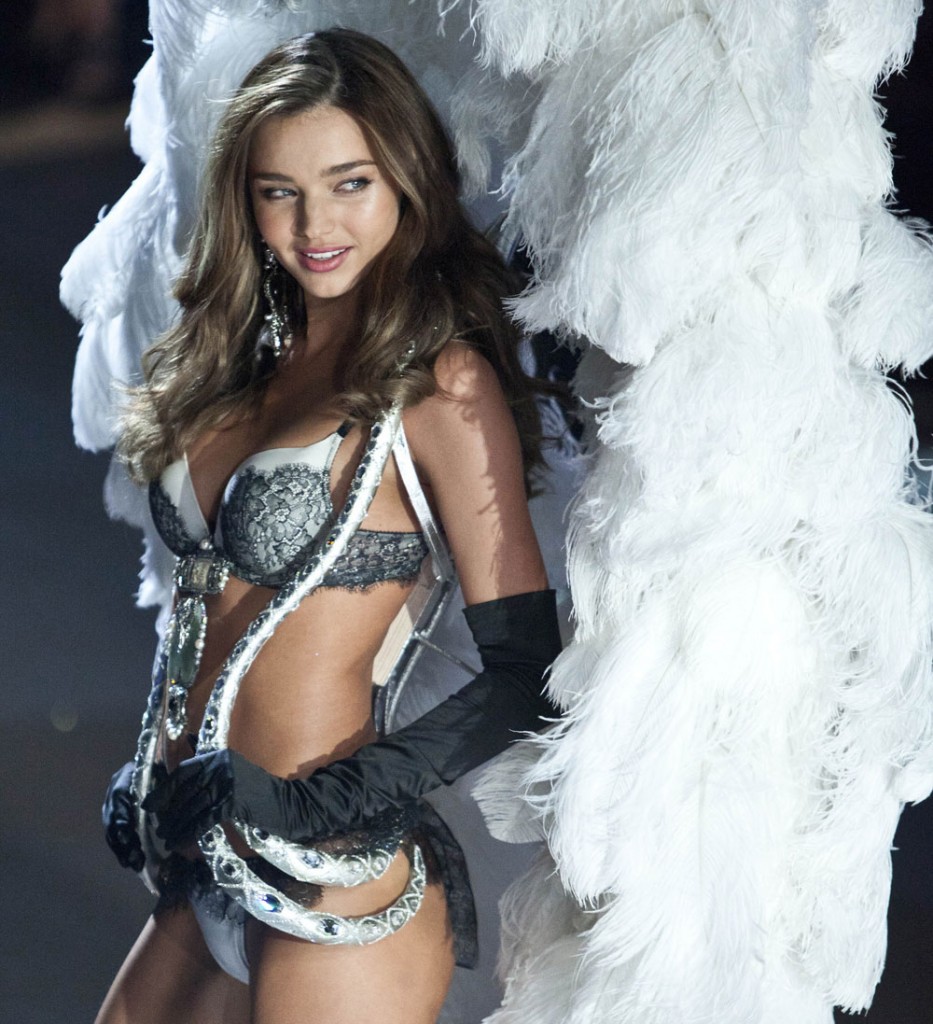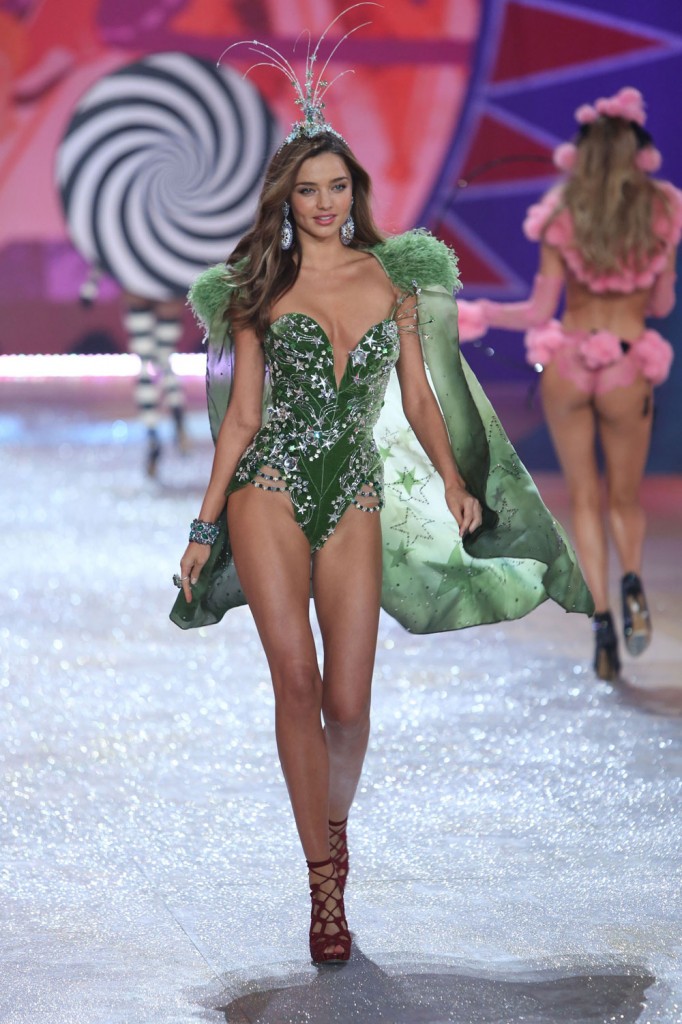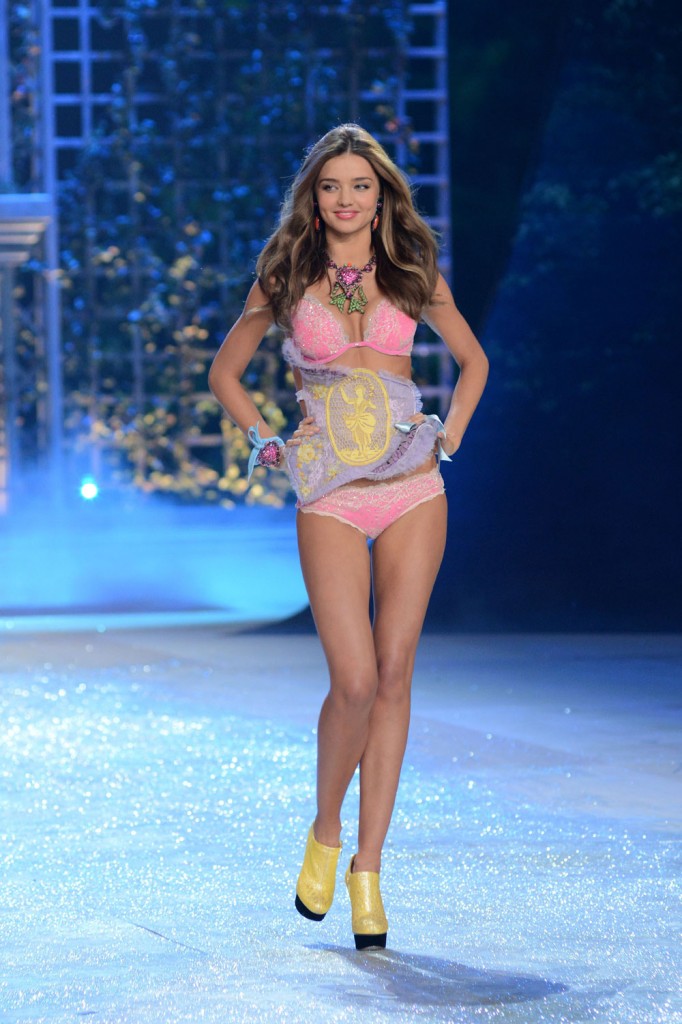 Doutzen Kroes' butt really stole the stage. Woah! She looks fabulous.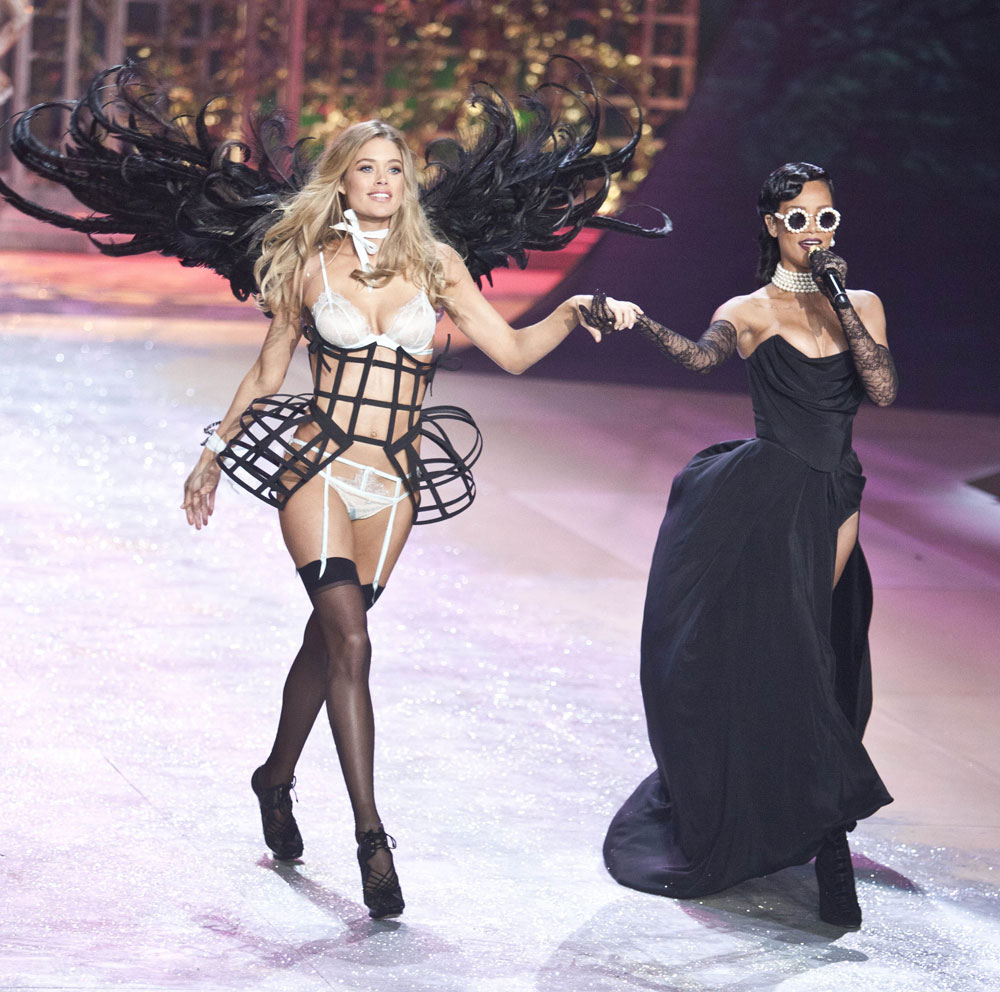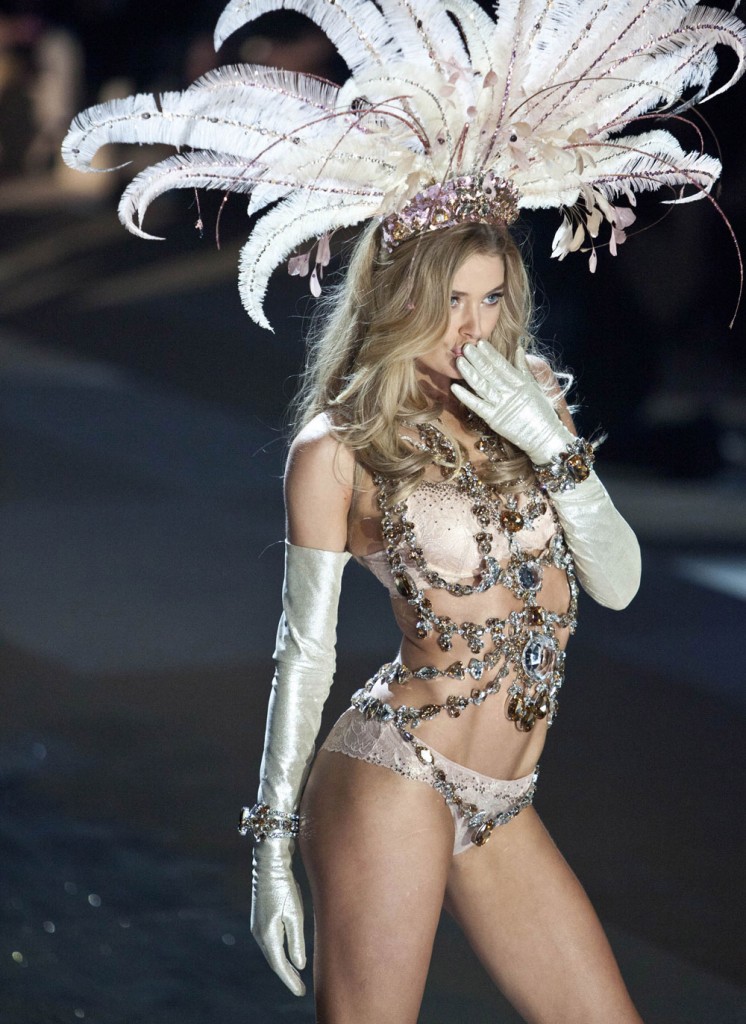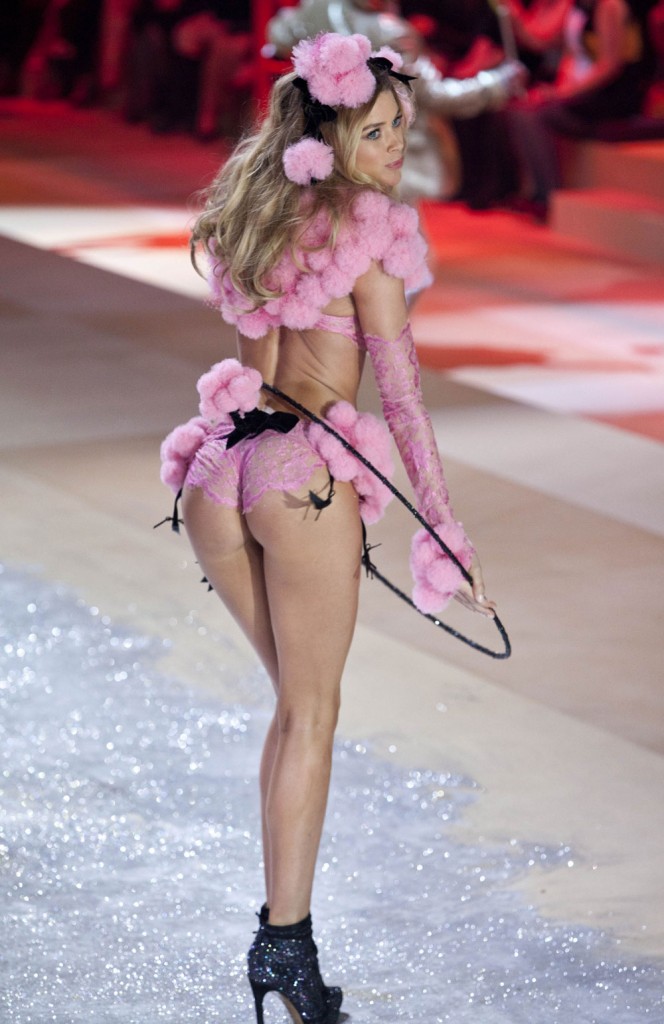 Love these crazy orchid wing things that Alessandra Ambrosio is sporting. She had her second baby just six months ago. Her duck face is bugging me here. She really poses hard. (Update: Alessandra is wearing the $2.5 million floral fantasy bra)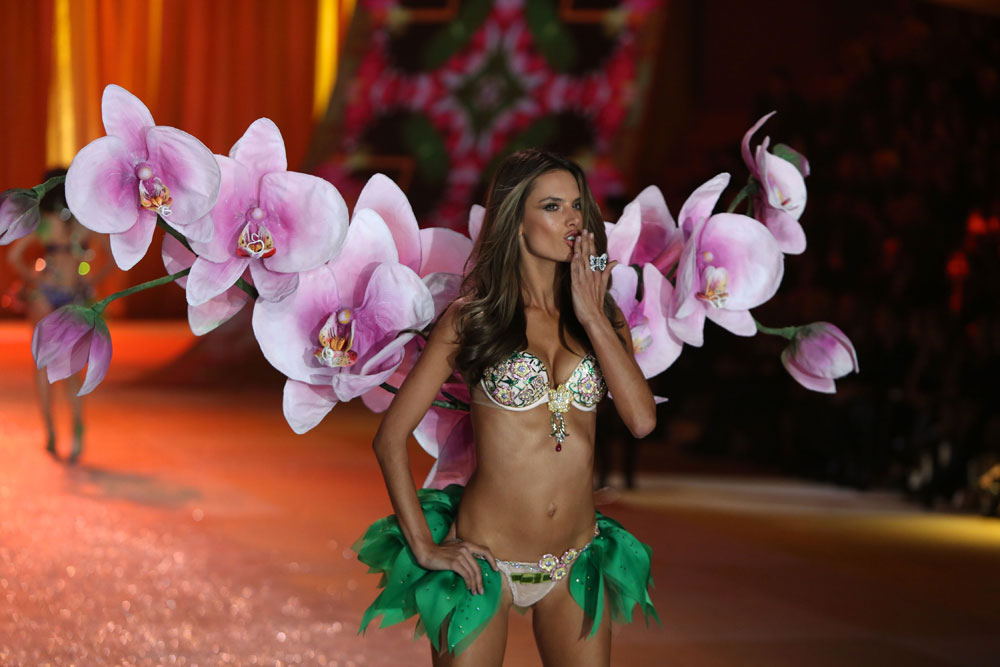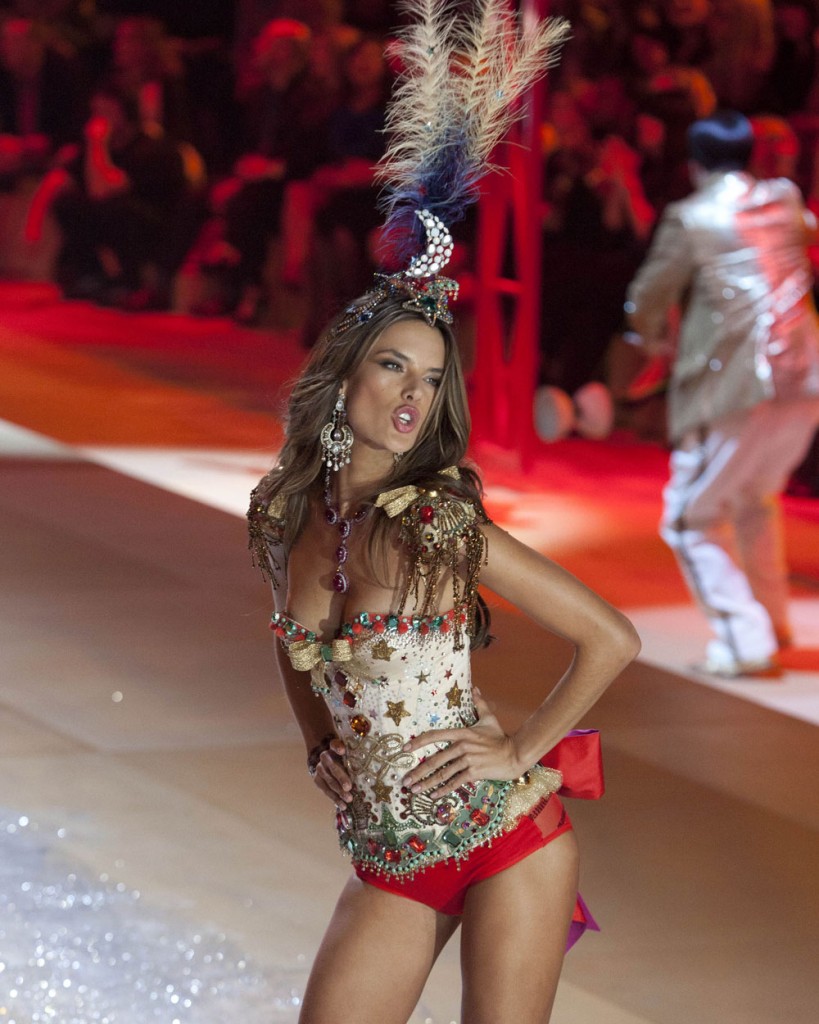 Here's Leonardo Dicaprio's very recent ex, Erin Heatherton. She looks like she's doing fine, thank you very much.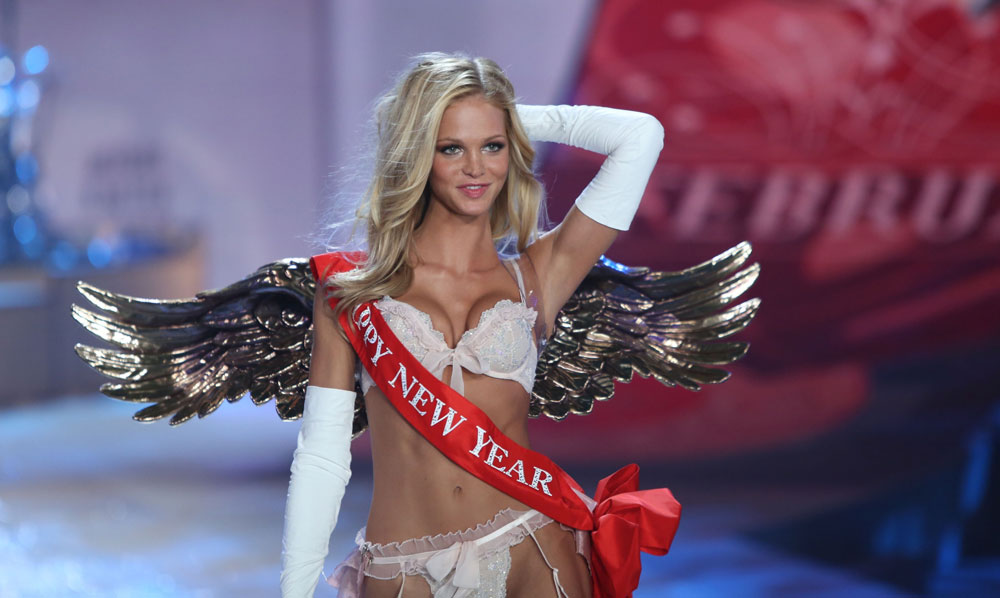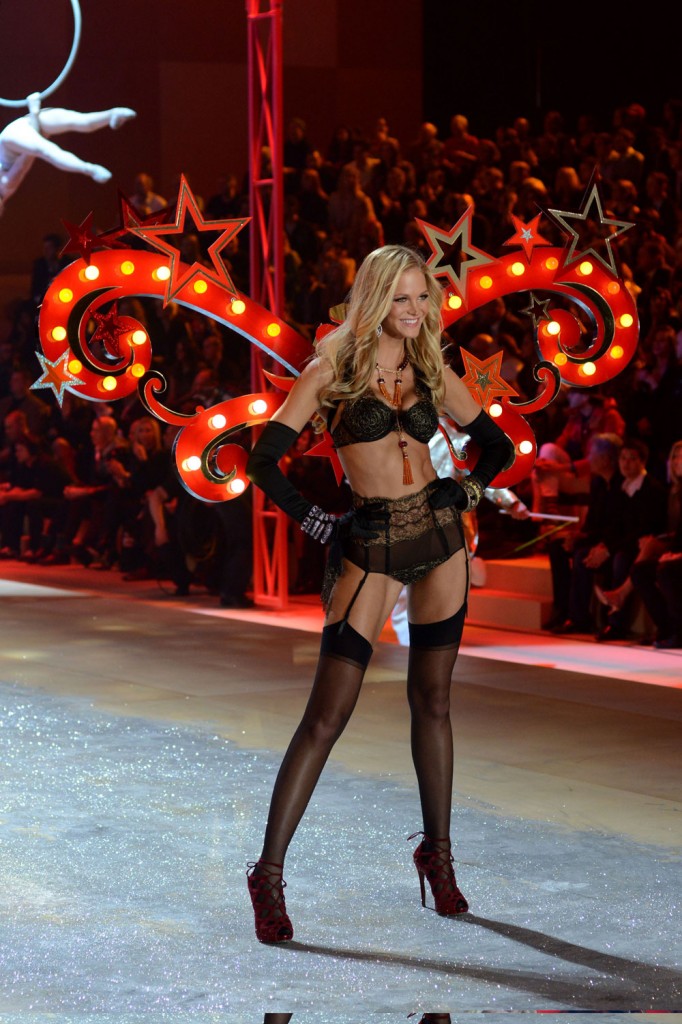 Finally I'd like to end with a model named Liu Wen, who was sporting some very colorful tattoos. These were painted on, and they're striking.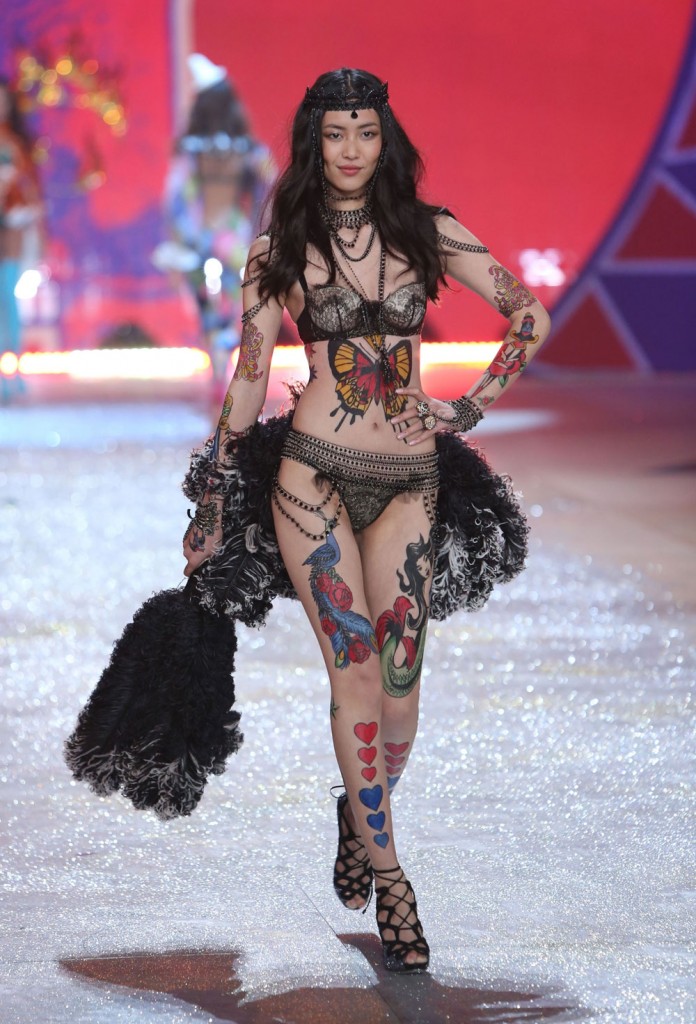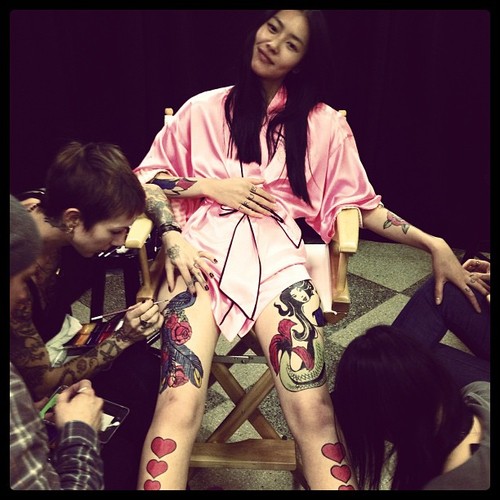 Photo credit: WENN.com