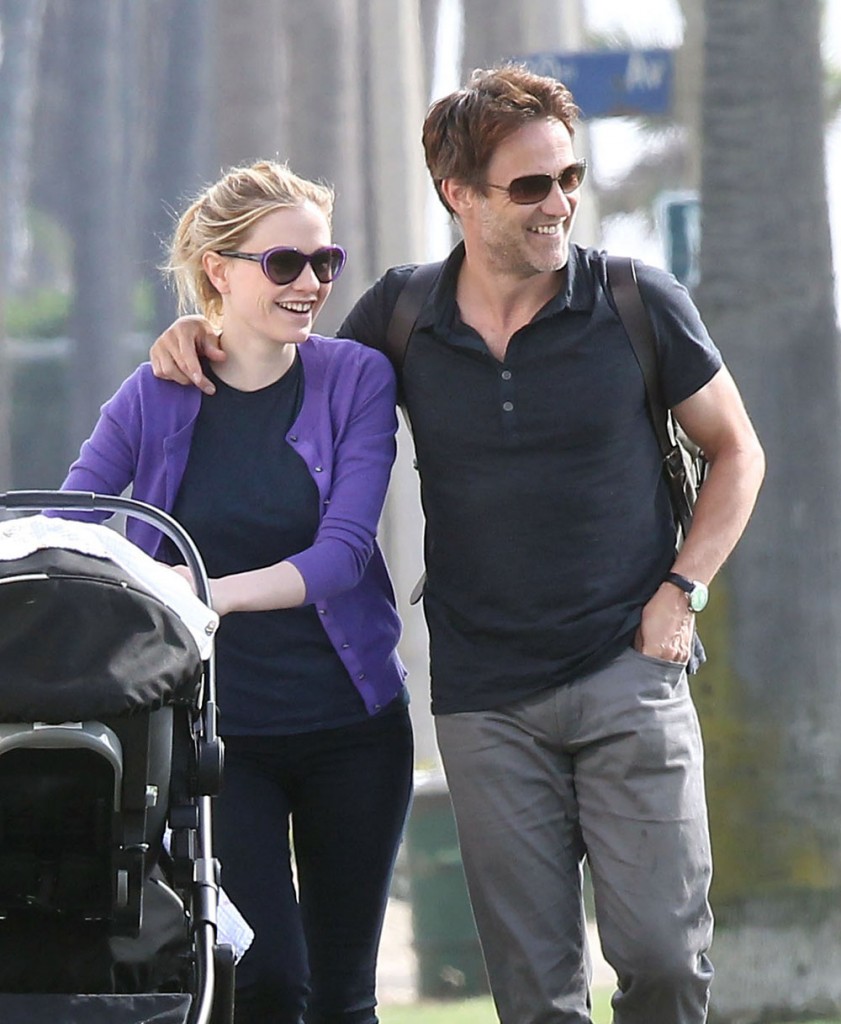 I'm really sorry if you were hoping from the title that there would be actual pictures of the twins in here. When I saw this story this morning I got all excited hoping for twin photos, but it's not happening. I couldn't exactly write "the twins are covered up, don't even bother opening this story" because that would be like a shoe salesman telling you not to try on those gorgeous stacked heels because they hurt like a mofo. (I have shoes on my mind a lot.)
Anna and Stephen went for a walk with their babies, which are around two months old, we can't be sure, and are either two boys, two girls or a boy and a girl. That sounds ridiculous, right? Well it's true, we have no idea what sex the babies are, when they were born exactly, or what their names are. The True Blood co-stars, who were married in August, 2010, went for a walk with their newborns on the boardwalk in Venice yesterday. If they weren't hoping to be photographed they're sure handling it well considering how paparazzi-shy they normally seem.
The twins are 30 year-old Anna's first children. Stephen, 43, has a 12 year-old son and a 10 year-old daughter from two previous relationships.
Anna looks great, doesn't she? I wonder if these two have a nanny or help at home at all. If not, they're probably super tired. It's frustrating writing about these two. They're so tight with their personal life that we don't know much about them. There may be a slight clue in some of these pics as to the gender of the babies. Commenters on US Weekly point out that one of the blankets has a pink print and one has a blue print. I took a closer look and one has a red caterpillar print and the other has bees on it, so that's not a clue!