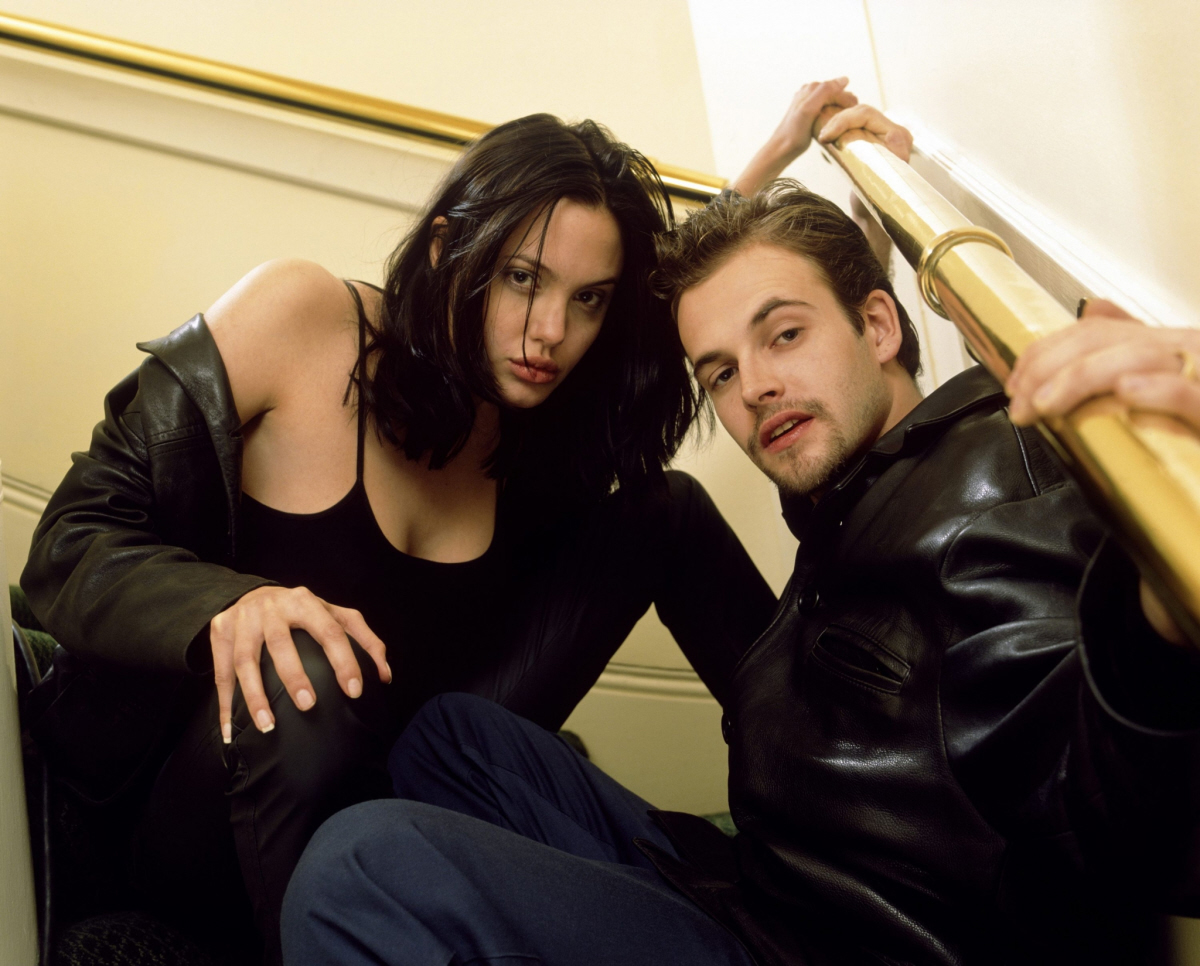 Yes, I will use LITERALLY any excuse to post old photos of Angelina Jolie and her first husband, Jonny Lee Miller. I'm old enough (God, I'm old) to remember how hot JLM and AJ were together. Younger people think Brad Pitt and Angelina were the hottest version – to which I say, NOOOoo. JLM and Angelina were so young and crazy, and they were simply too fiery to survive. What's weird is that I don't think JLM was or is really that "crazy". I think he was and is basically a decent guy who really loved her, and that's why she kept coming back to him after they divorced (HOT), and that's why they're still friends to this day (true story).
Anyway, the Enquirer has gotten my JLM-AJ nostalgia going full force. The story is dumb and funny, and ultimately harmless. Apparently, Angelina is a "secret" fan of Jonny's new CBS show, Elementary – that knockoff of Sherlock. And Brad is SO upset about it. Brad is just going to cry about it and then storm out of the house!
Brad Pitt has a love rival in his own living room – fiancée Angelina Jolie's handsome ex-hubby Jonny Lee Miller! Jolie brought out Brad's jealous streak by secretly recording Johnny's hit new TV series "Elementary" – after telling him the show was "a dud."

The lovers' spat started after Angelina tuned in to the show's first episode, telling Brad that she wanted to "critique Jonny's acting performance and see how he's aged," a source revealed to The Enquirer. "Afterward, Angelina told Brad that she thought the show was so bad she could barely make it through the entire episode."

But later Brad discovered that Angie had been recording the show behind his back and then watching the episodes when he wasn't around, added the source. What's worse, their kids were watching it too!

"Her daughters Zahara and Shiloh have a crush on Jonny, and Angelina's boys think the show is cool too," noted the source. "Of course, when Brad found out their kids were fans of Jonny's show, it made him even more furious!"
[From The Enquirer, print edition]
It's kind of creepy to think that Zahara and Shiloh would have "crushes" on mommy's first husband, right? Besides that, I've seen a few episodes of Elementary – while it's nothing shocking for network television, it's not appropriate for children to watch. So, that part of the story doesn't ring true. But sure, I'll buy that Angelina still watches movies and TV shows that feature Jonny. Why not? HOT.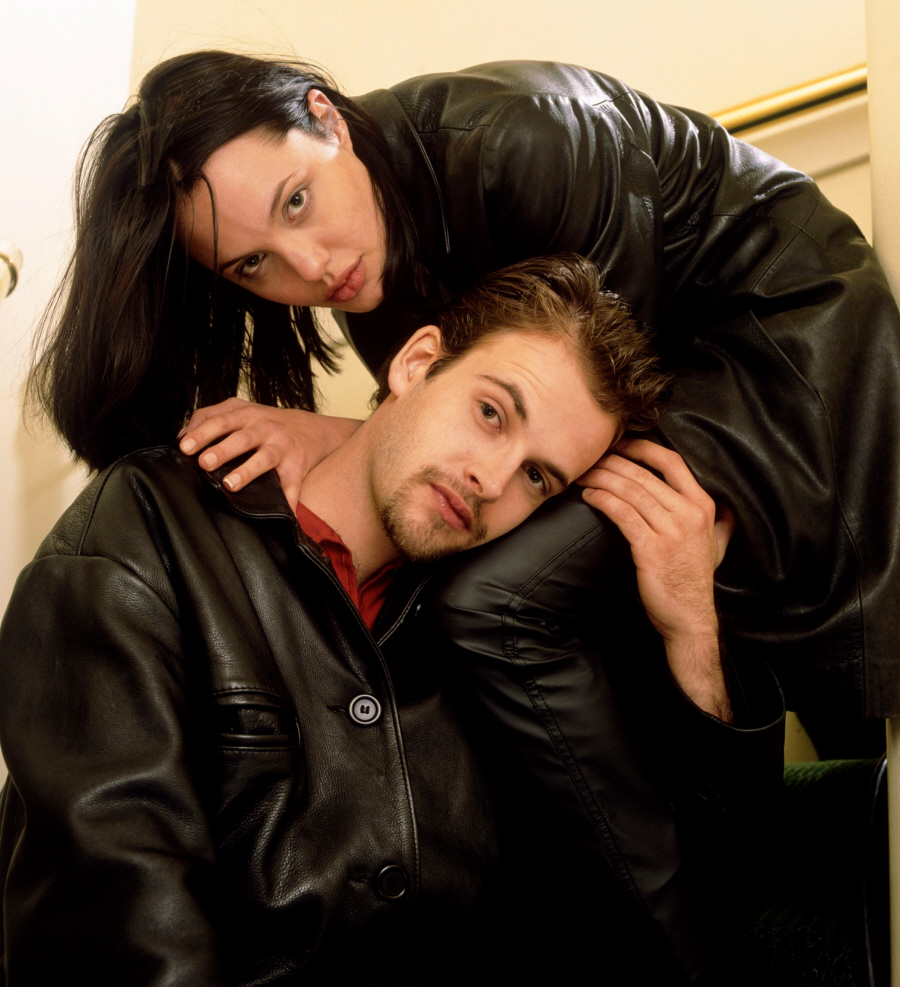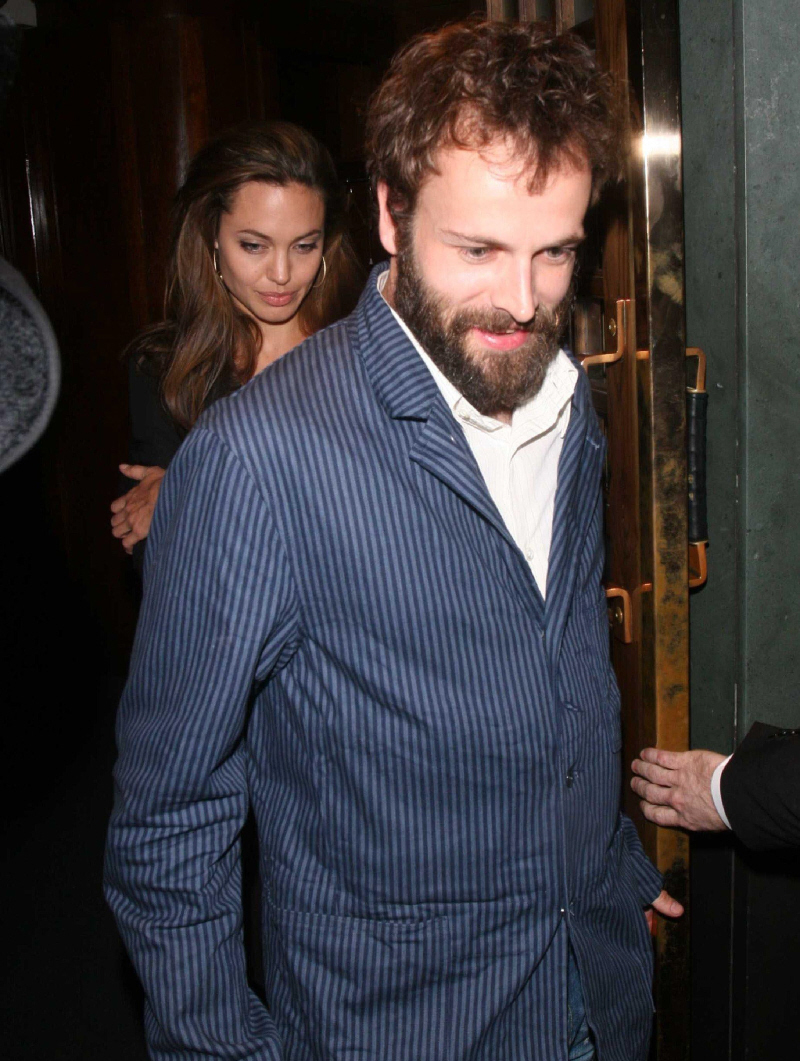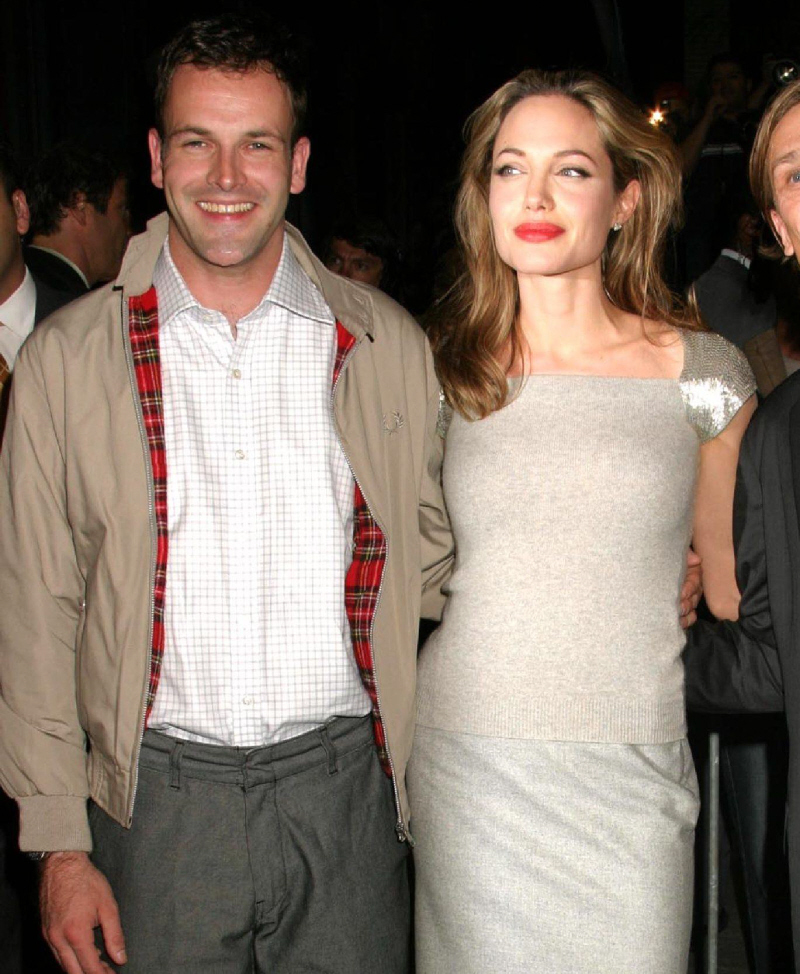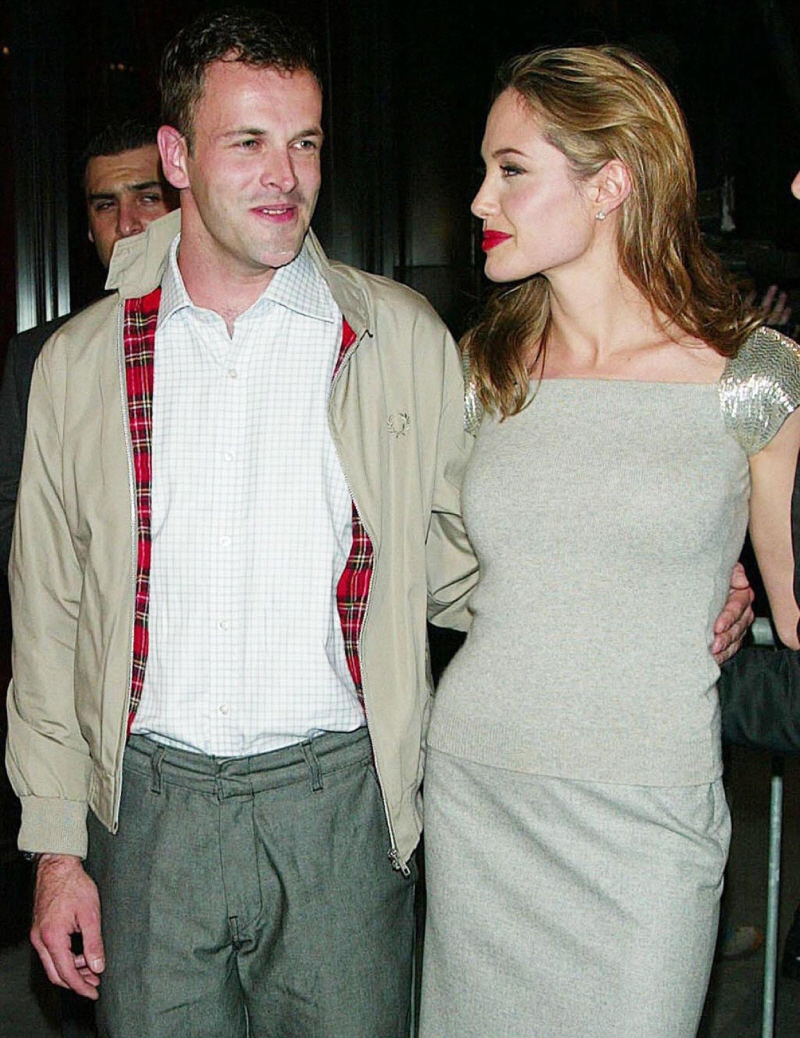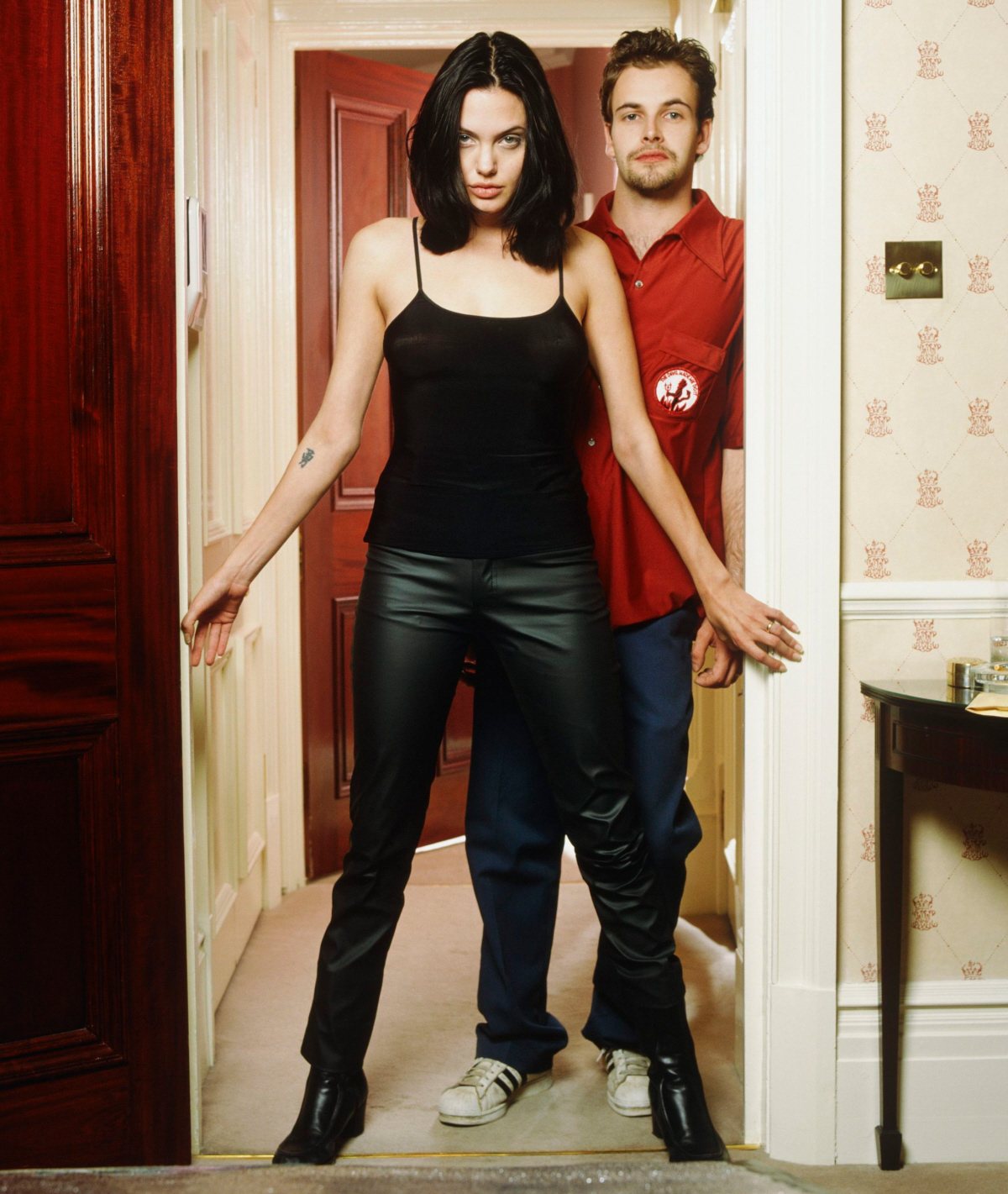 Photos courtesy of WENN and jonny-leemiller.com.