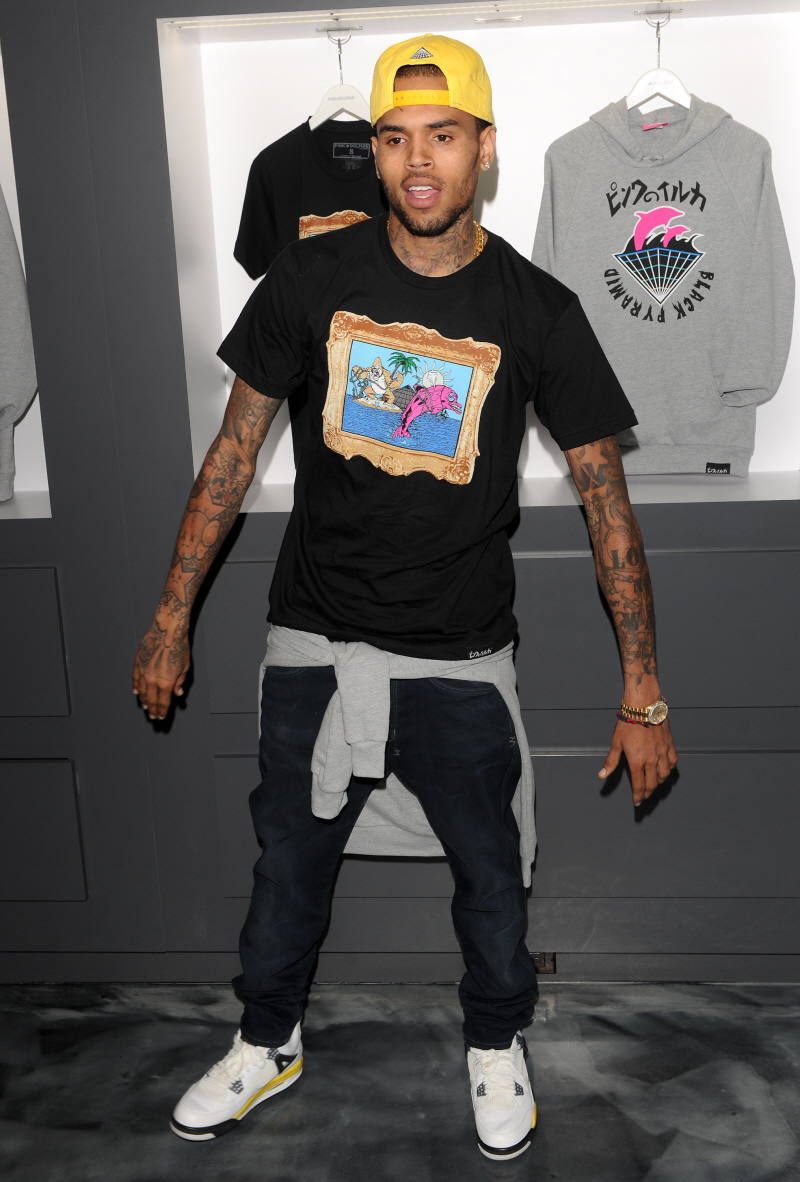 These are some photos of Chris Brown at the launch of "the Black Pyramid and Pink+Dolphin collection" in LA last week. I never got around to publishing them because, like, who gives a crap when we have new photos of Chris? Anyway, Chris knows how much everyone loves and respects him. The whole world just waits to see what amazing and magical thing Chris is going to do next. So now we know – Chris is going into modeling! Chris has just been signed to Wilhelmina and according to Us Weekly, he's actively seeking fashion and beauty endorsements.
Chris Brown is ready for his close-up! The controversial "Turn Up the Music" singer, 23, has landed a modeling contract with Wilhelmina, WWD reported Nov. 15. Joining the agency's artist management division, Brown will work with Wilhelmina in hopes of landing new fashion and beauty endorsements.

"Art and style has always played a significant role in my life — it's evolved with me throughout my career," Brown said in a statement of his new gig.

Three years after assaulting then-girlfriend Rihanna, Brown — who made waves when dressing as a terrorist for Halloween — is considered a marketable brand by his new employers. "Chris Brown is a . . . multifaceted artist with a unique take on style, and we are excited to translate and extend his brand," Taylor Hendrich, the director of Wilhelmina Men, told WWD of the agency's newest client.

For his part, Brown does not feel the need to continue to apologize for his past behavior. "I can't hate people for making judgment on me or making a decision of liking me or not liking me," he told MTV during a This Is How I Made It interview earlier this month. "All I can do is try to be better as aperson, and I'm good with knowing everything isn't always going to be perfect."

Brown joins the ranks of Wilhelmina's other celebrity clients, including Fergie, Natasha Bedingfield and Keri Hilson.
You know what I think the worst part may be? That if some company is dumb enough to hire Chris as their "face," he would actually turn out to be a decent model. I'm not saying that as satire either – I'm just saying that Chris can take a good photo and he has an interesting "look". Of course no one should hire him though. I can't imagine there are many companies that want Chris's douche-face to be the face of their brand, even though he does have a devoted and crazy base of fanatical Team Breezy fans who will buy whatever he shills.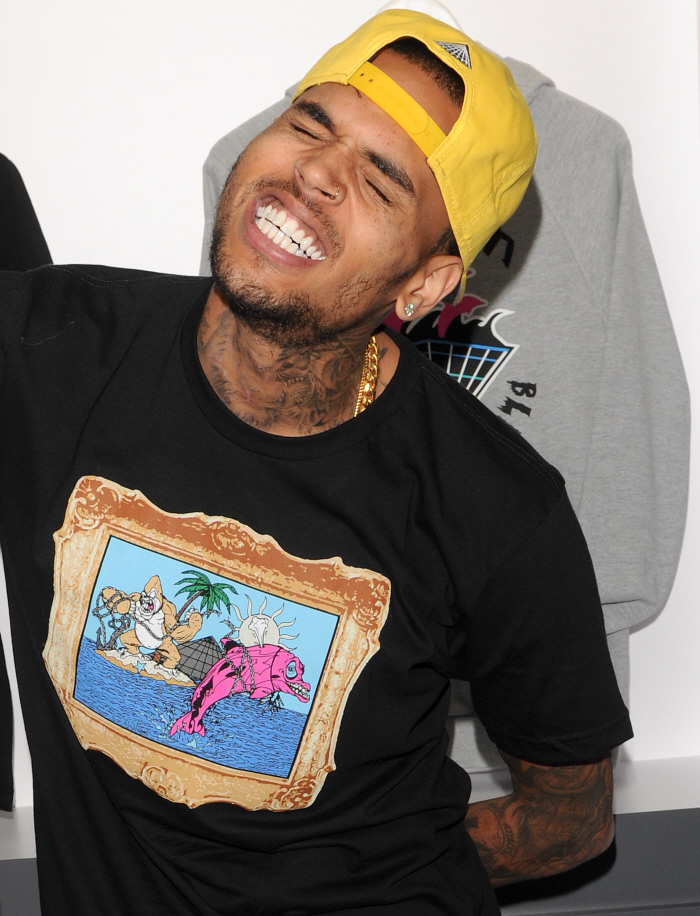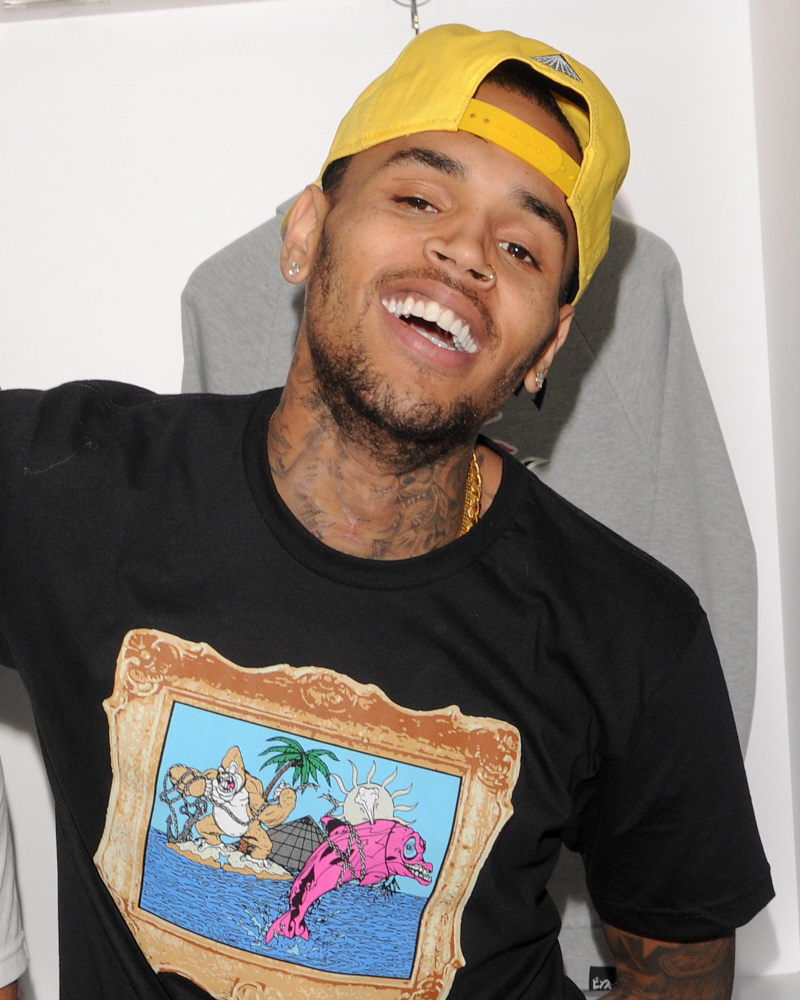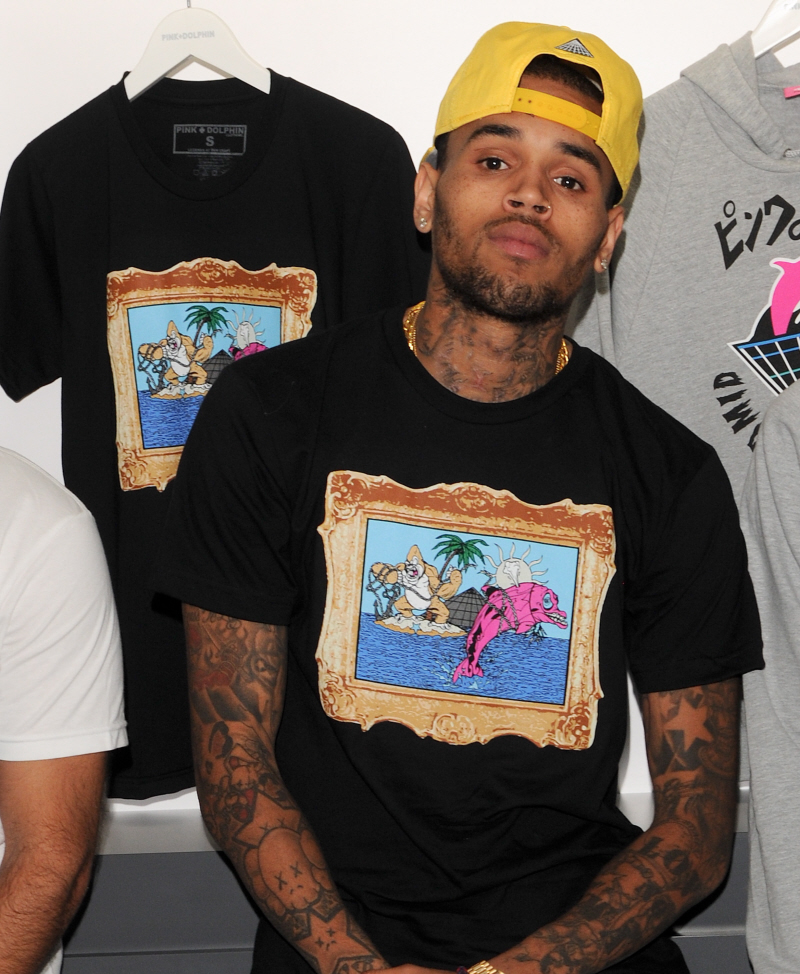 Photos courtesy of Daniel Tanner/WENN.com.