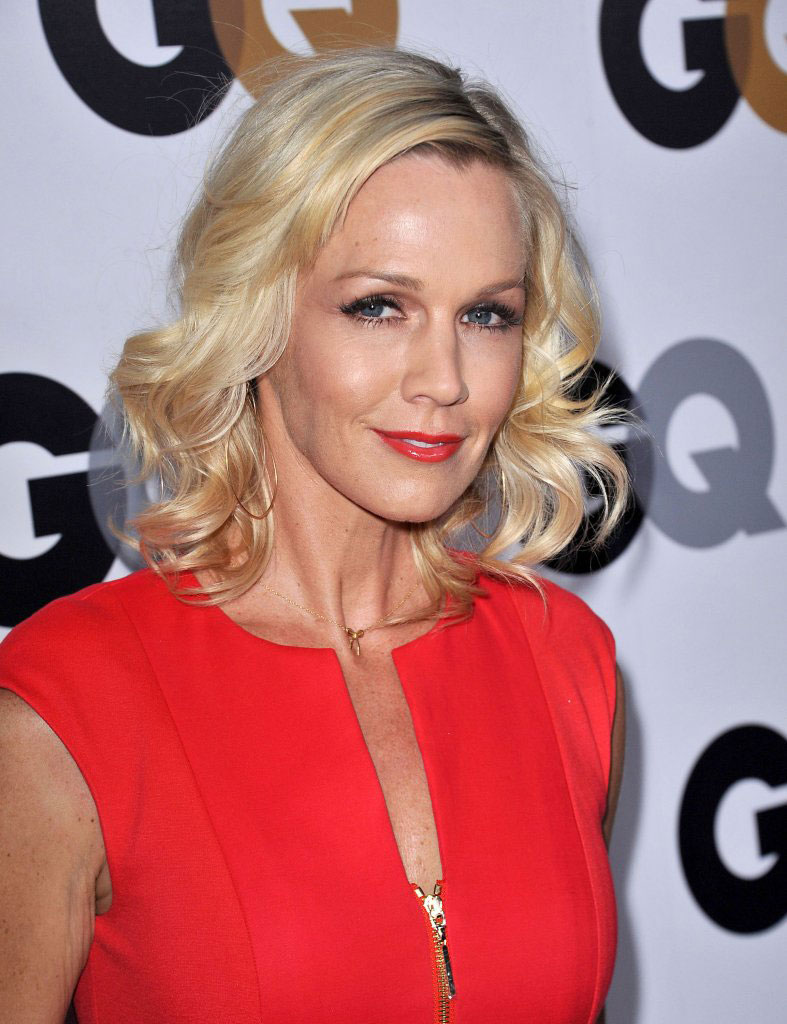 In the Peter Facinelli and Jennie Garth divorce I used to be firmly team Jennie. We heard that Peter cheated on Jennie, that she was devastated, and that she slowly put the pieces back together by going on a heartbreak diet and starting to date. Then Jennie seemed to call the paps and alert the media whenever she went out with a new guy, simultaneously telling various outlets that she wouldn't rather lick her shoe or the floor than go on a date. It just seemed disingenuous, but I get that a lot of you still have affection for her and don't blame her for making it known that she's going out with other guys.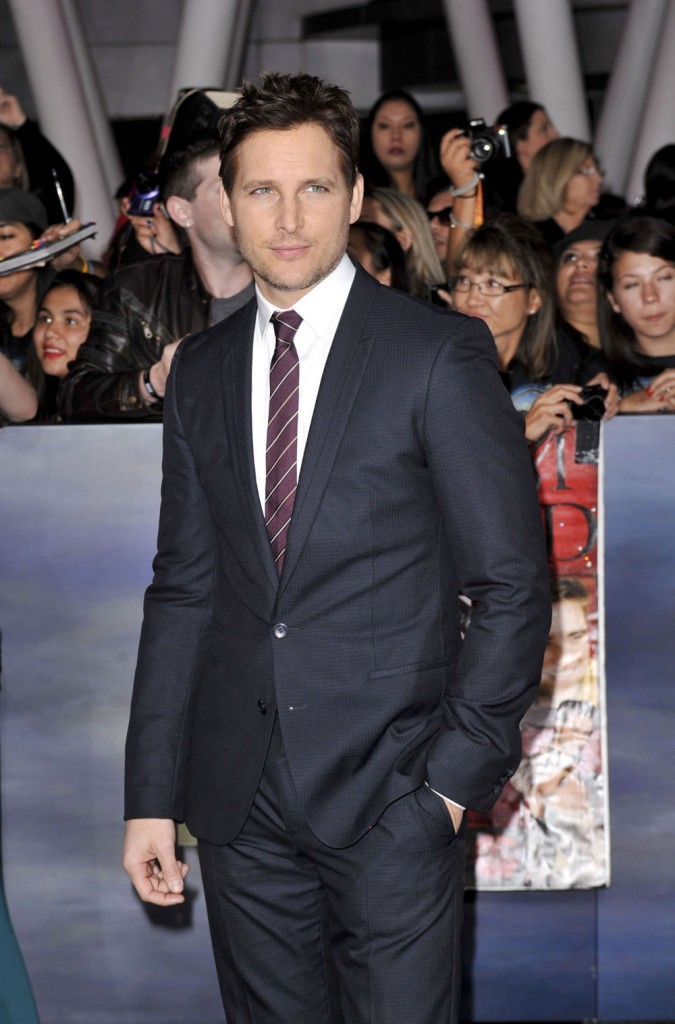 Well her ex is pissed that she's talking about all this. I think she's actually being very classy about it. She's focusing on her reaction to the divorce, she's not blaming Peter, and she never ever said that he cheated on her. She could have trashed the hell out of him but she didn't. Apparently Peter is pissed off that she's giving interviews at all. What a baby. Now I'm back to being team Jennie.
It was way back in March that jennie Garth, 40, and Peter Facinelli, 39, announced their decision to divorce, but tensions have only heated up since then. Pals say Jennie resents the Twilight Saga star for abandoning her – after 11 years of marriage and three young girls. Peter quickly began seeing his Loosies costar, Jaimie Alexander, 28, which crushed Jennie. "It's like a slap in the face," a friend tells Star. It's hard for her to be civil with him, because she's so angry." But Peter's not happy either, because he reportedly thinks his ex has been a publicity hound. "He hates that he looks like the bad guy," our source says. "Peter has demanded that Jennie stop giving interviews, which has only infuriated her more."
[From Star Magazine, print edition, November 26, 2012]
Peter should thank his lucky stars that Jennie isn't dishing the dirt about what really went on in their marriage. She should write a book about it and air his dirty laundry. I honestly think she should.
Here's another piece of news that makes me believe this story entirely. Peter just did a photo op with his new girlfriend, (Celebuzz has the photos here) a 28 year-old actress named Jaimie Alexander, with whom he starred in a film that came out earlier this year called Loosies. We heard that Peter's jumpoff was a 20-something Canadian and Jaimie is American, so it's possible they just got together recently but let's see, they were probably doing press together earlier this year, right before he split with Jennie. There was likely some overlap going on. I guess Peter figures that if Jennie can document her dates, so can he.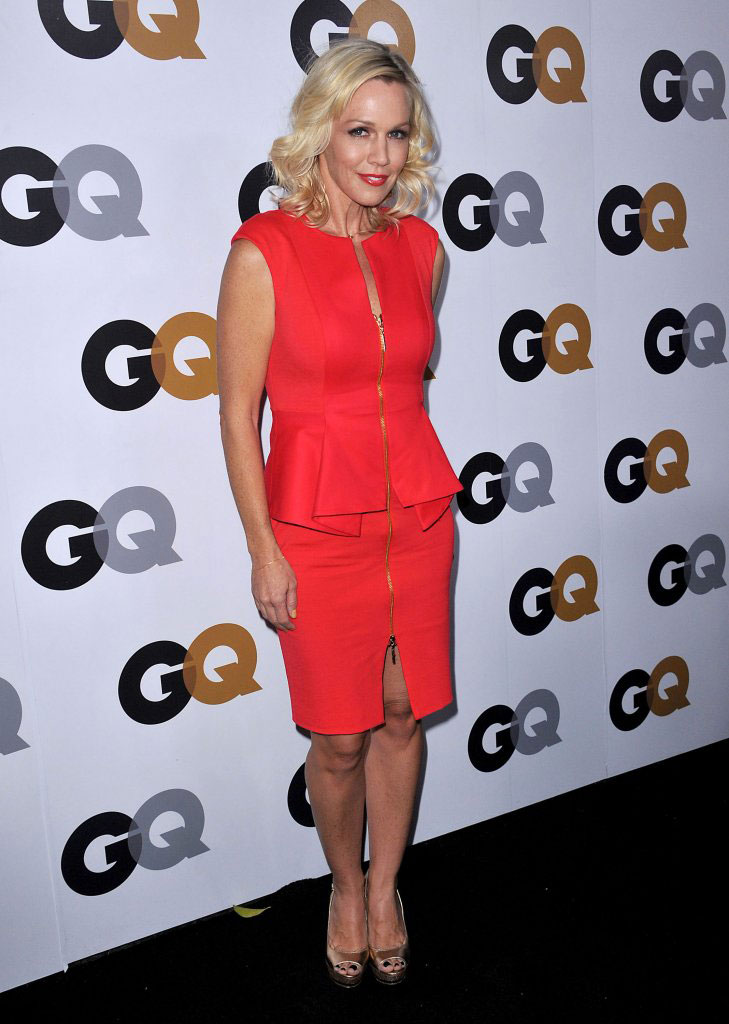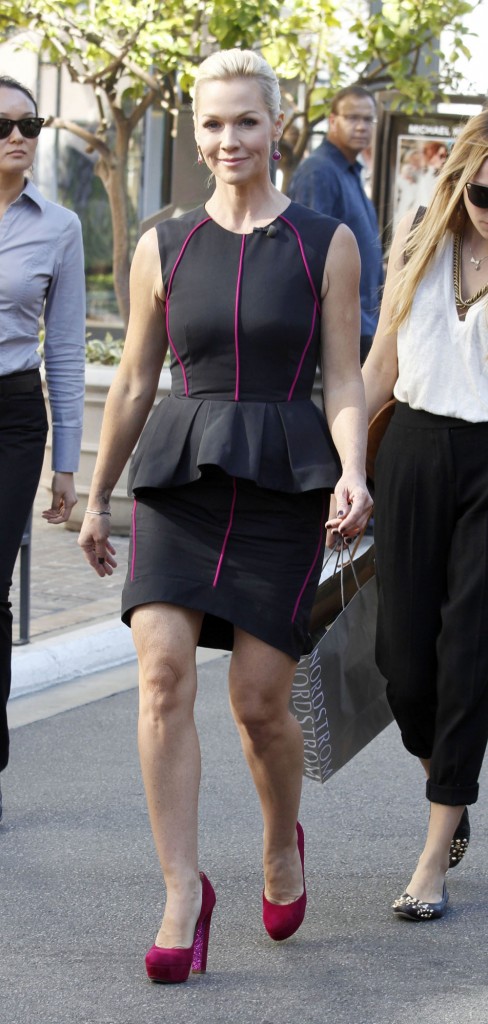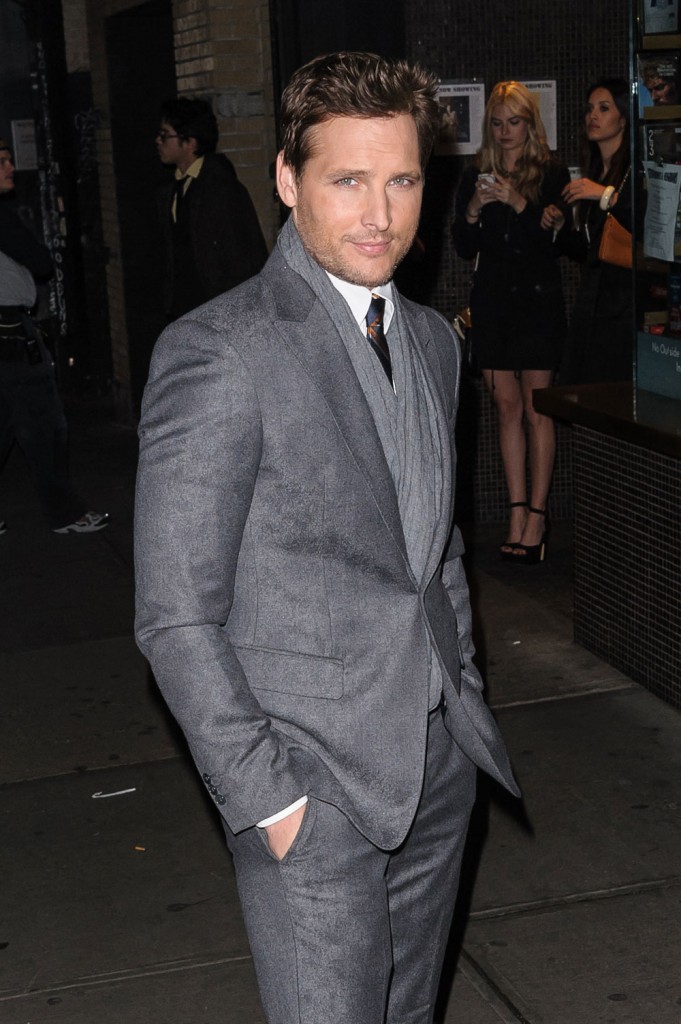 Jennie is shown on 11-13 at the GQ party and on 10-13 at Extra. Peter is shown on 11-13 and 11-15 at Breaking Dawn premieres in LA and NY. Credit: WENN.com and Fameflynet