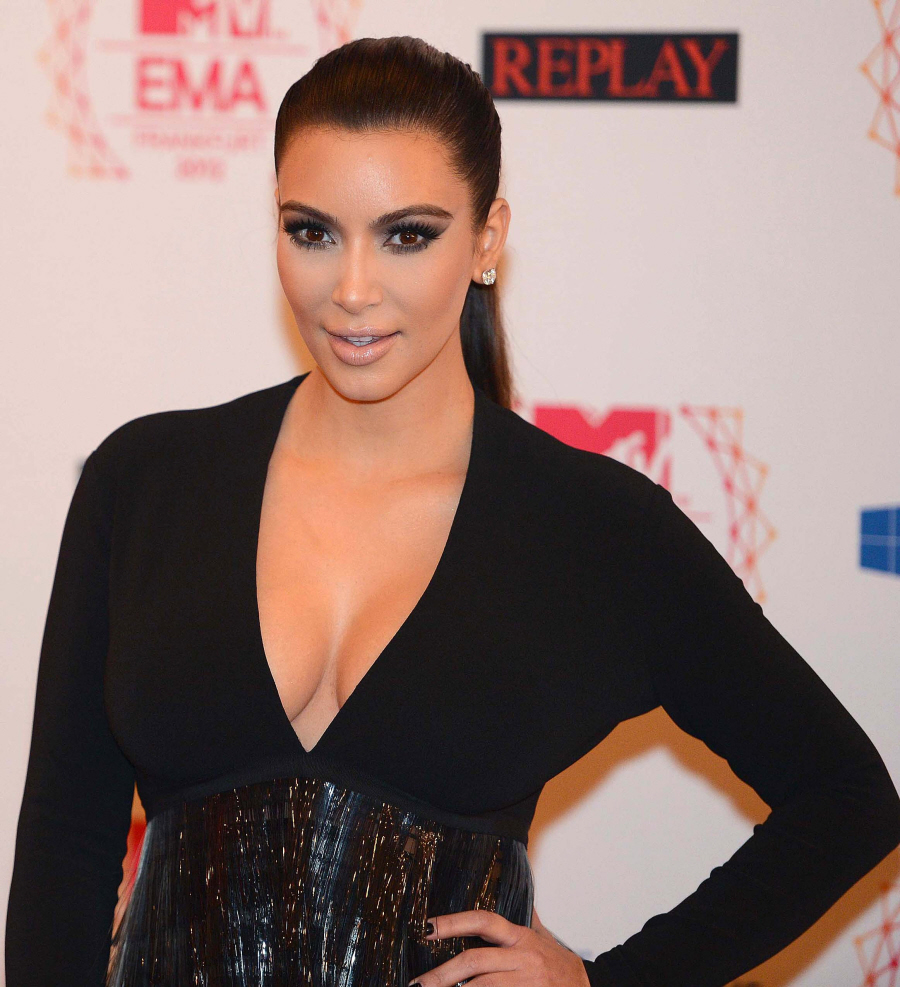 Ugh, I feel like this Kim Kardashian story is going to bring a lot of hate, and I'm just not feeling it for Kim today. I mean, she's not my favorite person or anything, but I'm not going to bash her for this. As it turns out, Kim was some Marine's special VIP date at a North Carolina Marine Corps Ball last night. Kim managed to leak the news yesterday, with a source telling Us Weekly that Kim had magnanimously re-arranged her schedule to attend the ball:
North Carolina's Marine Corps servicemen and women are about to get quite the VIP visitor! Kim Kardashian is set to attend the HQ Battery 10th Marine Birthday Ball Nov. 15 in North Carolina, a source tells Us Weekly exclusively. Invited by an unnamed serviceman months ago, the busy reality star — currently filming her E! spinoff Kourtney & Kim Take Miami — rearranged her schedule to be able to attend.

"One of the Marines asked her to attend as a special guest of the event and she changed her schedule so she could be there," the insider reports. "She's honored that she was invited."

Preparing for her big night out early Thursday with what Kardashian, 32, called the "best workout ever" on Twitter, the reality star will join the ranks of celebs like Justin Timberlake, Mila Kunis and Kristin Cavallari, who all attended military bashes in 2011.

Kardashian returned to the States earlier this week after a whirlwind trip to London to promote her Kardashian Kollection with sisters Kourtney and Khloe. Along for the ride in the U.K.? Kardashian's boyfriend of seven months, Kanye West.

While she'll mix and mingle with eligible bachelors at Thursday's Marine Ball, Kardashian only has eyes for West — and pals predict the couple will get engaged before too long. "Kim thinks they'll get engaged and try for a baby once the divorce is final," a confidant tells Us Weekly of Kardashian, who is still legally married to Kris Humphries more than one year after filing for divorce in October 2011. "Kanye is actually being very patient."
See? This wasn't a situation where Kim talked her way into an invite or she just wanted to blatantly copy Mila Kunis or something. She was asked and she accepted. Now, I do wonder why this particular dude was all "Yes, Kim Kardashian is my ideal date!" I wonder if Kim was like his fifth choice or something, behind Scarlet Johansson, Natalie Portman and maybe Emma Stone. Or maybe the dude just loves Kim K. No judgement.
Meanwhile, The Enquirer has a funny/weird story about Kim thinking that she was fancy enough to be invited to tea with the Duchess of Cambridge. The sad part is that I think Kim Kardashian probably has a better work ethic than Duchess Kate:
THE princess of American reality TV is getting the royal brush-off from the future Queen of England! During a London trip to promote her clan's clothing line, KIM KARDASHIAN put word out that she'd like to take tea with Prince William's wife KATE MIDDLETON, said a source. But Buckingham Palace sent back a not-so-diplomatic answer – GET REALl!

"Kim wasn't happy because she's obsessed with Kate, but the Duchess of Cambridge has no interest in be­coming part of the Kardashian publicity machine," said an insider close to the royal family. "Kate can't stand their style, and from what she knows about their TV show, it's just a bunch of trashy people primping and yelling at each other. She's far too polite to diss Kim to her face, but she's got enough on her plate without having tea with someone like her."

Royalty-crazy Kim headed across the Atlantic with her sister Kourtney for the early November launch of their Kardashian Kollection fashion line. Her beau Kanye West came along, and he encouraged his bootylicious squeeze to contact the duchess, said the source.

"Kanye has met Prince William, who's a big fan of his music, and he's become a big fan of Kate too," said the source. "He's even suggested to Kim that she could take a leaf out of the royal beauty's book and tone down her makeup for a more natural look."

In a bold move, the Kardashian sisters offered Kate free samples from their British line, which in­cludes skintight sequin minidresses, pleather pants, blue leopard-print tops and gold-studded bags, accord­ing to the source. But the Kardashians shouldn't expect any free publicity from England's future queen.

"Kate wouldn't be caught dead in a Kardashian outfit!" sniffed the source. "The Duchess gets free clothes sent to her every day of the week, and she always sends them back. The royal family is very careful about not being seen to endorse any product. It's just not proper. Quite apart from that, the Kardashian outfits just aren't appropriate for a duchess. Kate is hardly going to turn up for an event with the queen in a cheap leopard-print miniskirt or gold sequined jacket!"
A few things. One, I actually doubt that Kim made any kind of overtures to Duchess Kate. Two, Duchess Kate used to dress in clingy, low-cut silk jersey dresses too, but that was when she was just hanging around and partying and vacationing for nine years, waiting for William to propose. Three, maybe Kate is pissed off at Kanye's lyric in "N—as in Paris": "Prince William ain't do it right if you ask me cuz if it was me I'd marry Kate & Ashley." Four, if it weren't for the royal title, Kate really wouldn't be that much different than Kim. I mean, really.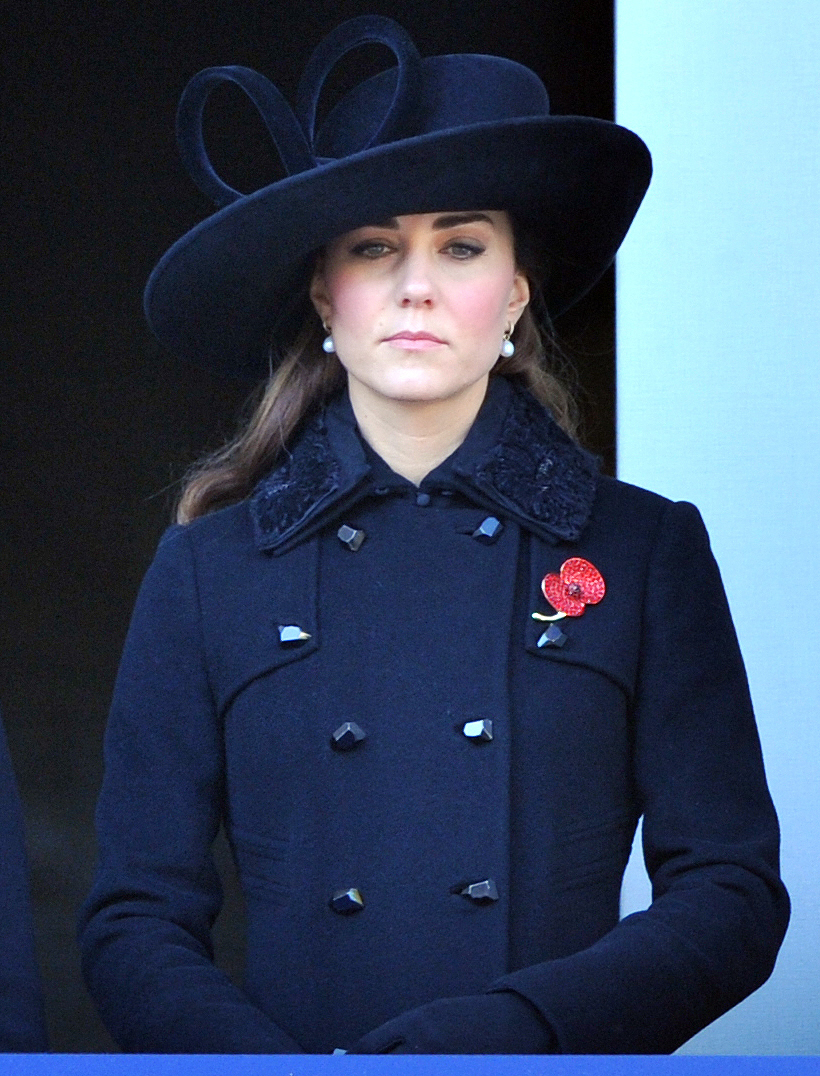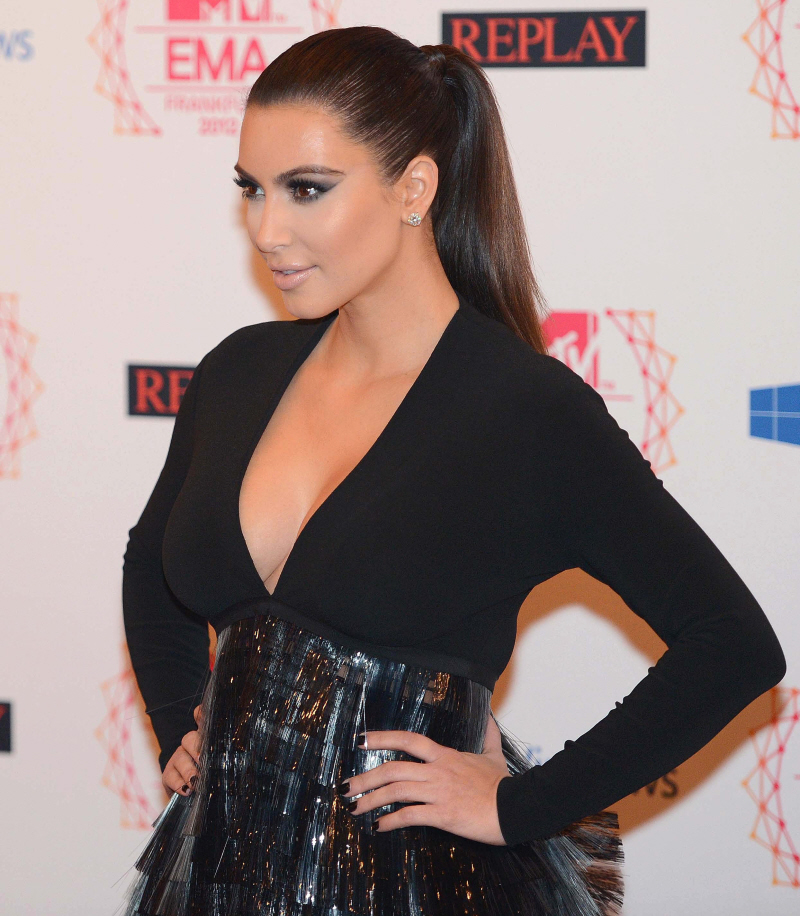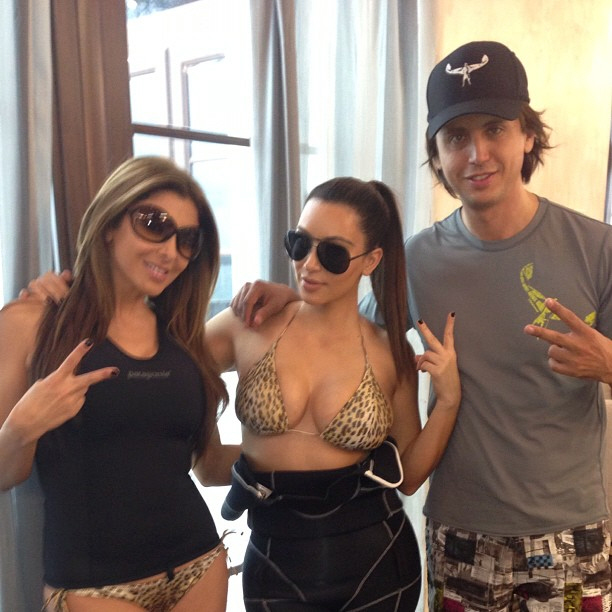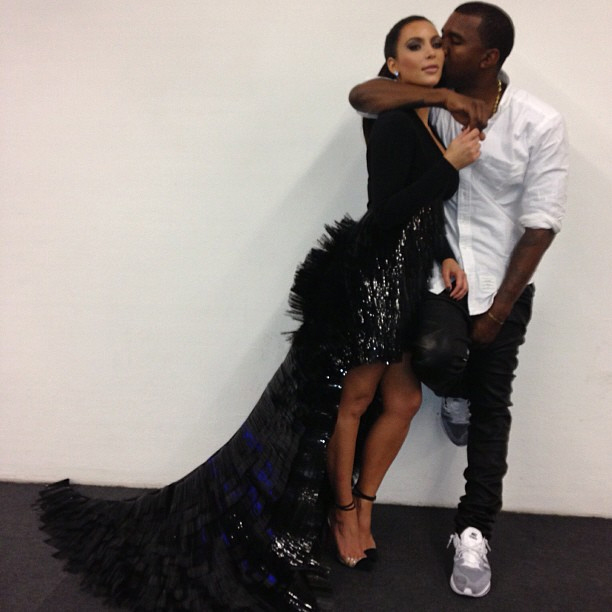 Photos courtesy of Kim's Twitter and WENN.