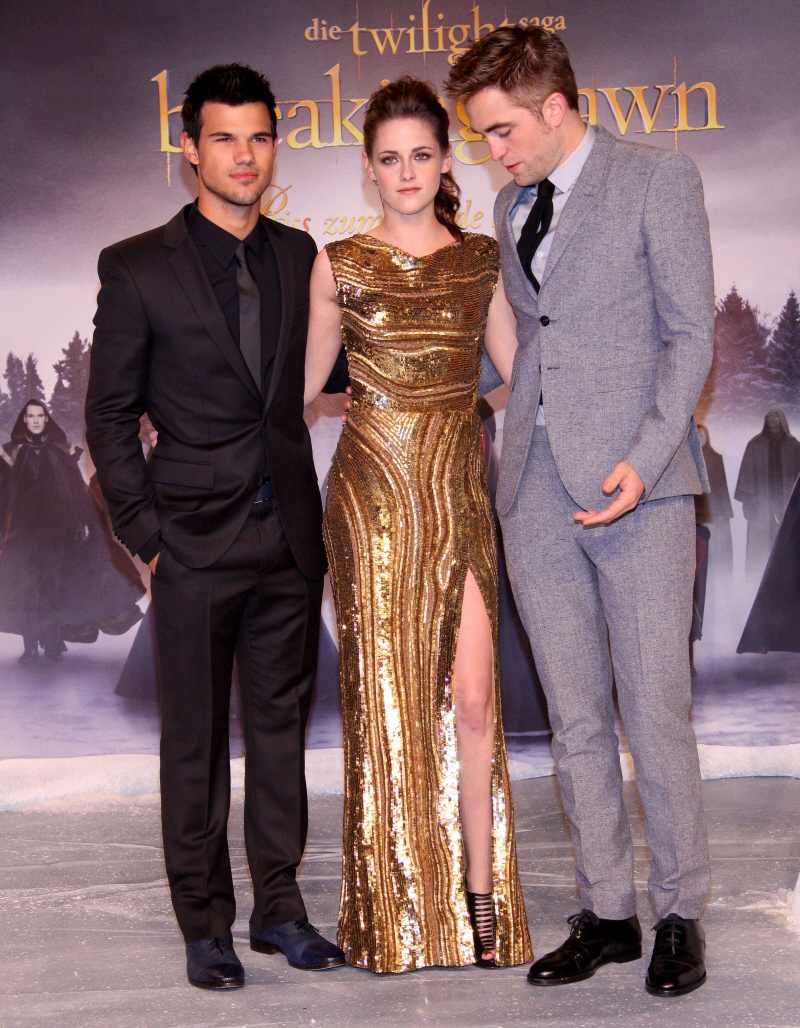 Here are some photos from what I believe is the absolute last premiere of all of the Twilight crap. Right? They were in Berlin on Friday, and these are pics from the evening premiere. Kristen wore this gold Elie Saab. It's… ugh. I mean, it's not completely awful. But I have a real question: is this really Kristen's new style? I didn't have a big problem with her old red carpet style (not he everyday style!) – it was more conservative, and she tended to err on the side of "slightly more mature than she should dress." But with this promotional tour, it feels like Kristen has gone all showgirl-glam. Too much skin showing, too much glitter and sequins and spangles and shadowy biscuits. This Elie Saab feels more like a throwback to her older style, but it's still rather showgirl-y. It's weird.
Kristen wore Christian Louboutin heels/booties/whatever for the red carpet, but she switched those out quickly when it came to introduce the film to the Berlin audience. By that point, Kristen was wearing some beat-up oxfords and her Balenciaga leather jacket. Weird look, right? Something nice: her hair looks great pulled back and her makeup person doesn't hate her anymore.
By the way, BD2 is on track to make a lot of money, but I can't tell if the film is actually out-performing previous Twilight films. In its first 24 hours, the box office was $72.1 million, slightly shy of the $72.7 million made in the first 24 hours of New Moon. This is apparently the sixth biggest opening in America ever, so it's still "record-breaking" but it's not blowing every other record out of the water. Summit's in-house prediction is that this film will make around $135 million, but earlier last week, I heard predictions of $160 million or above, so maybe Summit is just trying to mess with our expectations and claim victory in any case. I guess Kristen and Rob did their duties – they smiled for the cameras and got back together and everyone believes in true love, etc, etc. Breakup by New Year's?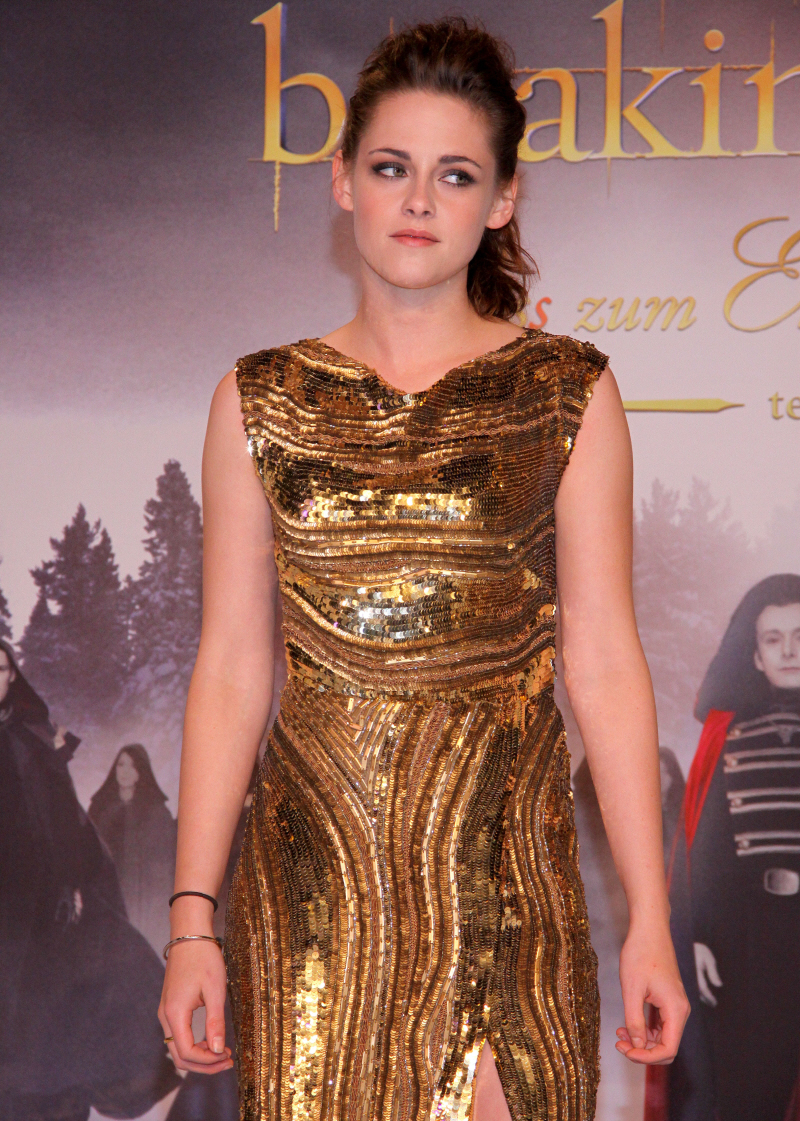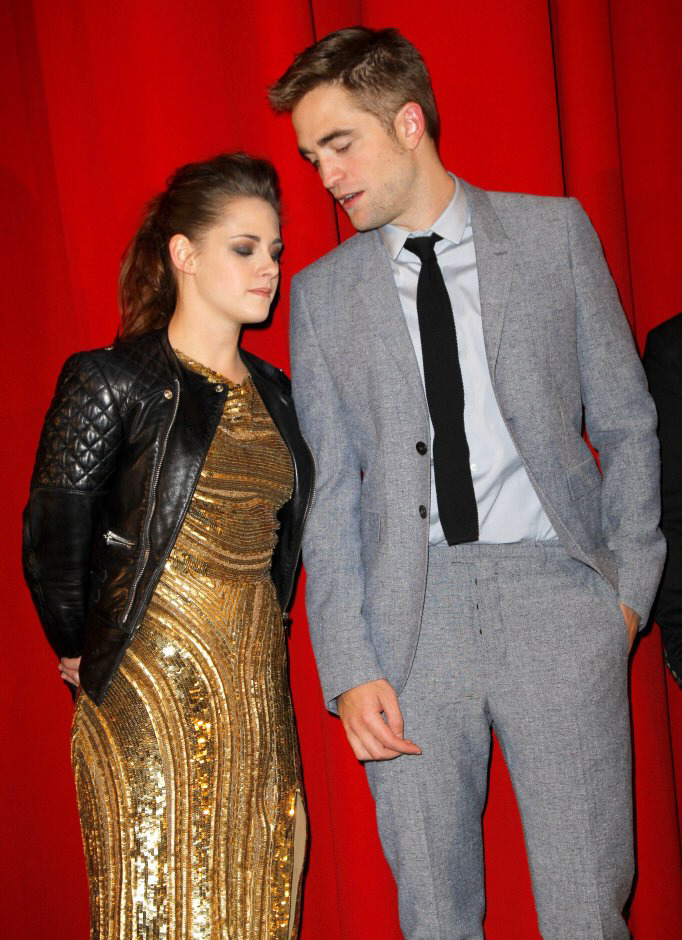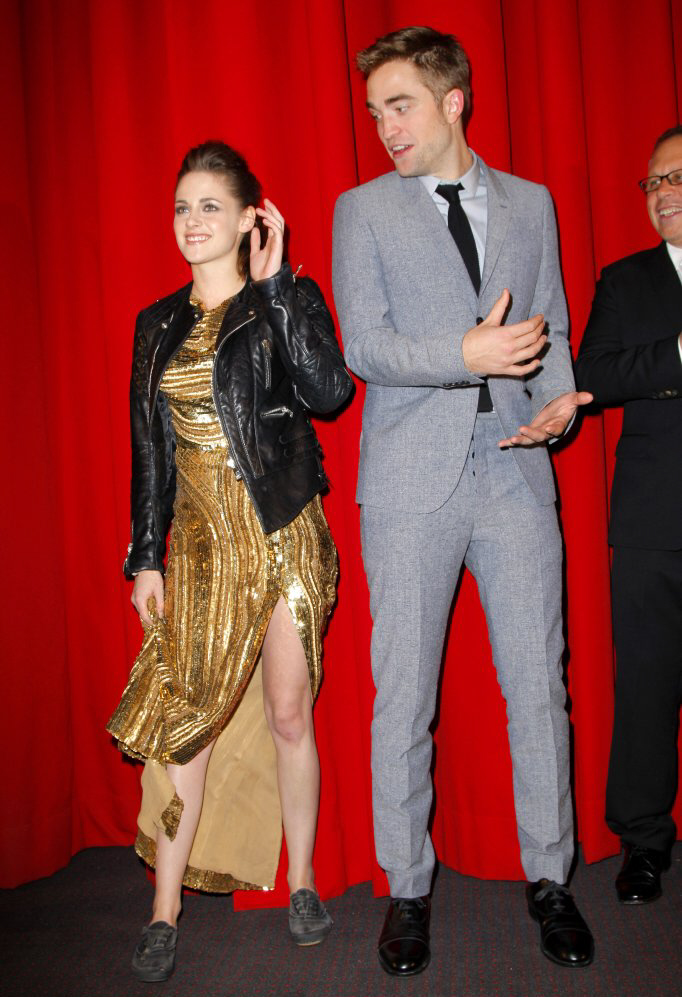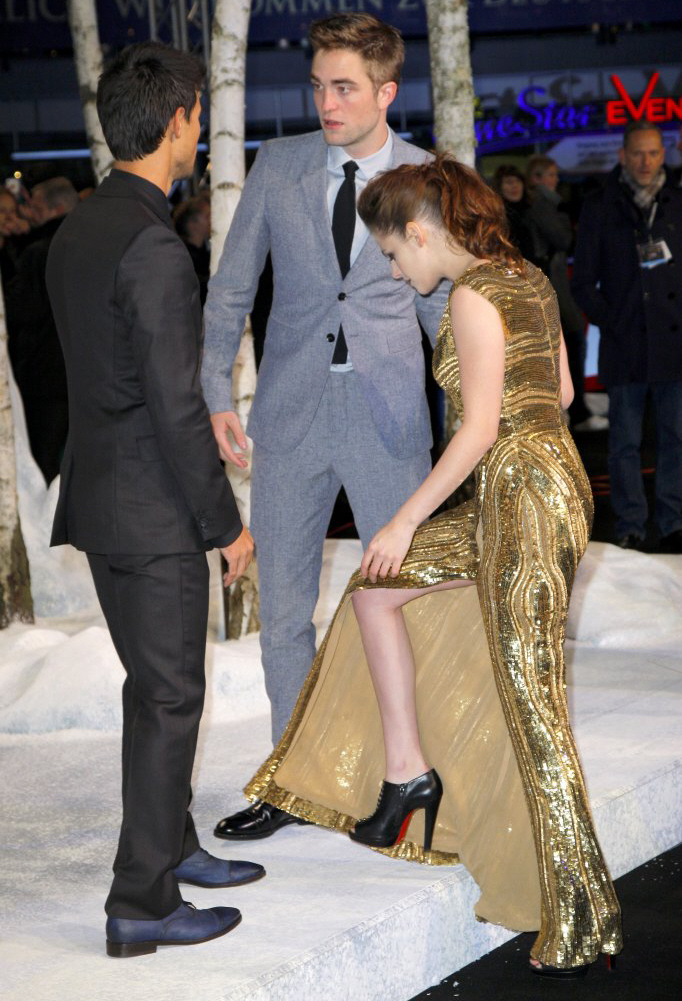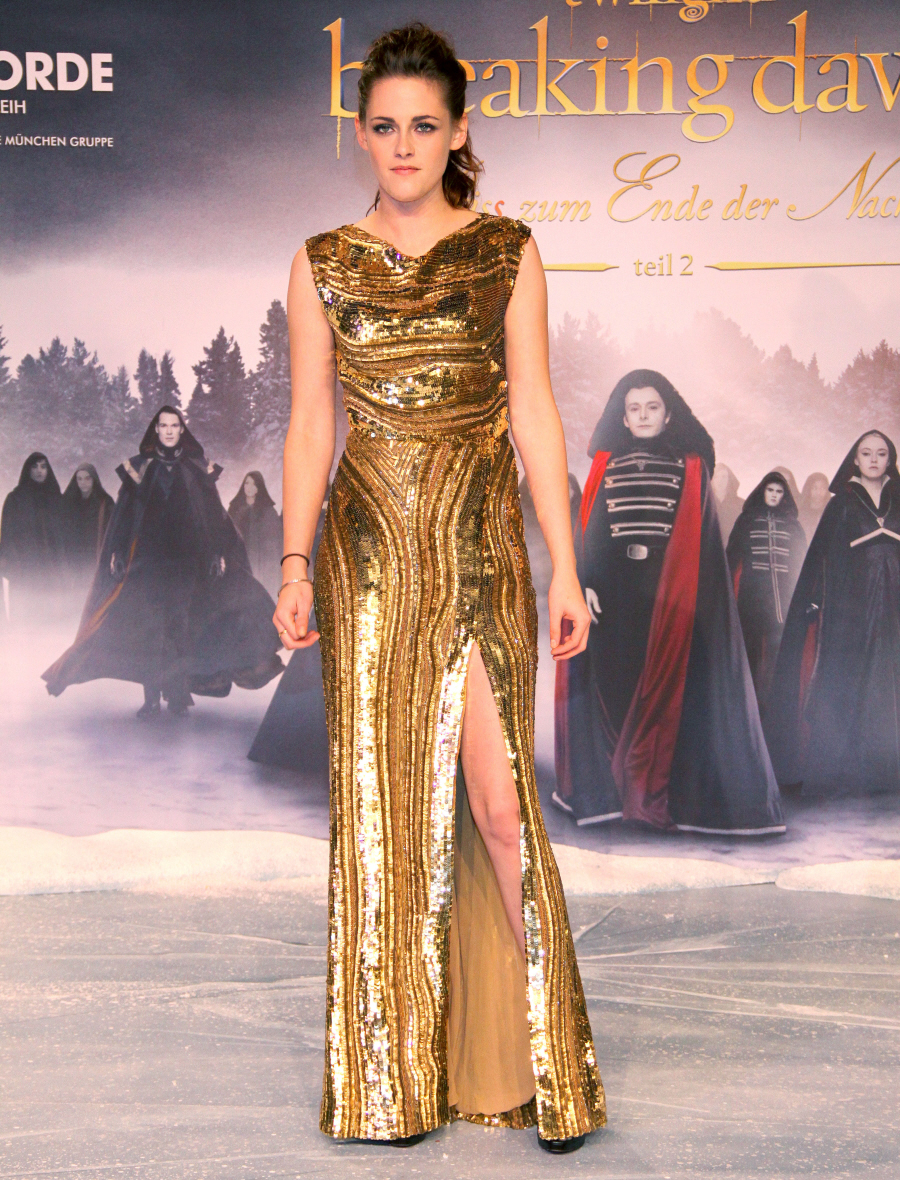 Photos courtesy of WENN/Fame/Flynet.