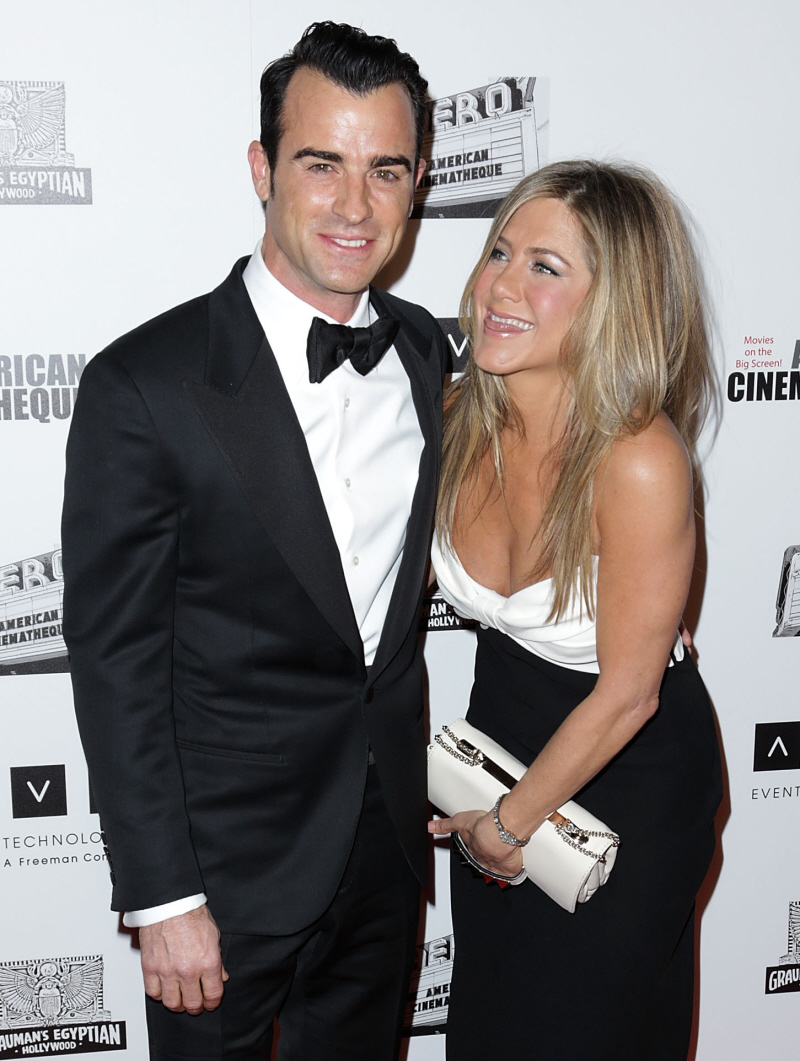 My second impression of these photos from last Thursday night at Ben Stiller's American Cinematheque Award thing – Justin Theroux and Jennifer Aniston looked like they had a hell of a pre-party before the event, right? Like, Jennifer looks like she had to be poured into the limo and there are some pics where Justin seems… I don't know. Does he still drink? I know the story is that he doesn't do drugs anymore, but I wouldn't guess that he's 100% sober in these pics. Maybe they're just high on life. Maybe they're just super-thrilled to be walking a red carpet together. Maybe this is the beginning of the end! Jennifer doesn't have the best history with relationships once she makes it all official and walks a red carpet with her pieces, you know? Anyway, like I told you before, Star Magazine claimed last week that Jennifer keeps her man on a very tight leash, and it's starting to upset his friends. Now Page Six claims that Justin's feathers are being ruffled too – he doesn't like LA. He misses New York. He misses his old life. Ruh-roh.
Justin Theroux, who moved to Los Angeles to be with his fiancée, Jennifer Aniston, is missing life in New York and having a hard time adjusting to a new city, according to sources.

We're told Theroux recently had a meltdown, telling friends about how he desperately misses his old life in Manhattan. "He was saying how he and Jen can't go anywhere in New York because everyone sells them out, so they're forced to spend most of their time in LA, a city he hates," says the insider. "New York is his home, and he feels like he has to give it up for this relationship to work. He struggles with it."

Aniston sold her two prewar condos — a one-bedroom penthouse and a one-bedroom on the 17th floor — at 299 W. 12th St. through a corporation in her dog's name, Norman, in April this year, and picked up a mansion in Bel Air at about the same time. "Jen just couldn't handle being watched so closely in New York," the source explains. "She felt like the neighbors, doormen, everyone was spying on them."

Theroux still has an apartment in the West Village, near Blue Hill, the romantic restaurant where he proposed, but we're told the "Horrible Bosses" actress is uncomfortable staying there.

"There's no doorman or security," says the insider. "It makes Jen nervous."

The couple is currently living in Aniston's California mansion. "Jen is fine being mostly in LA," continued the source. "She's used to a life of hiding in her big house and bringing the party to her. But Justin was in love with his New York livelihood . . . and he's mourning it."

They met briefly on the set of "Tropic Thunder" in 2007 and reconnected in 2010 with "Wanderlust." They announced their engagement in August, after the actor's 41st birthday. Theroux was previously in a 14-year relationship with live-in girlfriend Heidi Bivens, who moved out of their home in June 2011.

"He loves Jen but misses his old life. He' s really conflicted," adds the insider. A rep for Aniston didn't get back to us last night. Theroux's rep said, "This is false. They continue to remain bicoastal."
I was happy when Jennifer finally did what she talked about for years and years and actually bought a place in New York. What was weird was that she bought real estate in New York shortly after working with Justin (while he was still with Heidi). Once Justin and Heidi were over and Justin and Jennifer were officially together (overlap!), Jennifer only remained in New York for a few more months before she sold her New York real estate and then went on a buying binge in LA. My take was always that Jennifer just did the move to New York to get Justin, and once he was on the hook, she was all "Let's go to LA!" What was funny/interesting to me was when Jennifer went to film that We're the Millers movie, Justin rarely came to her set – he stayed in NYC most of the time, reconnecting with his friends and living his old NYC lifestyle.
Now, of course couples move for each other all the time, and when you've got Jennifer's money, being "bicoastal" isn't any kind of hardship. But I do wonder if Justin isn't quietly weighing the pros and cons of this relationship at this point.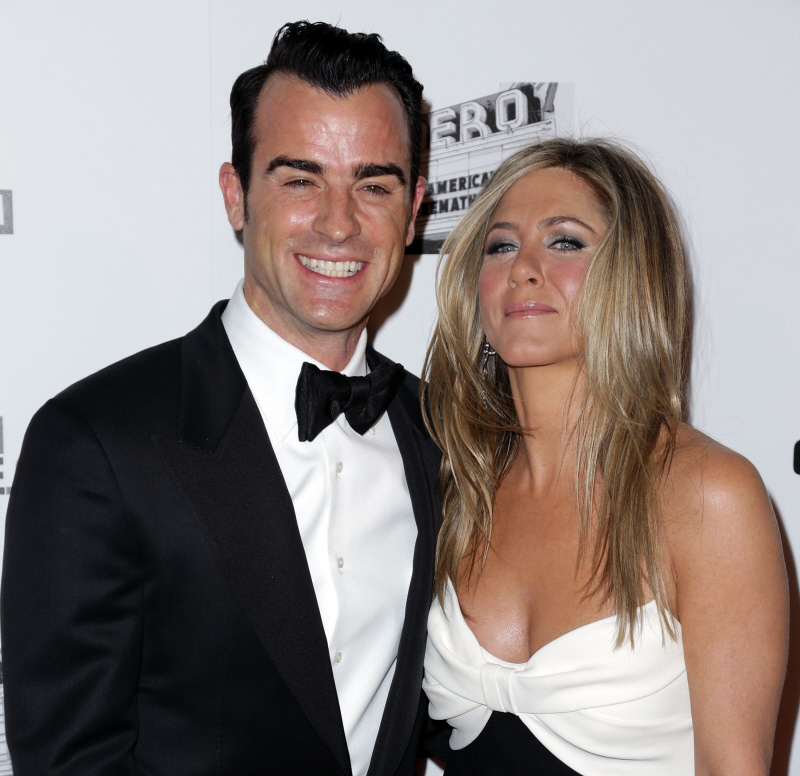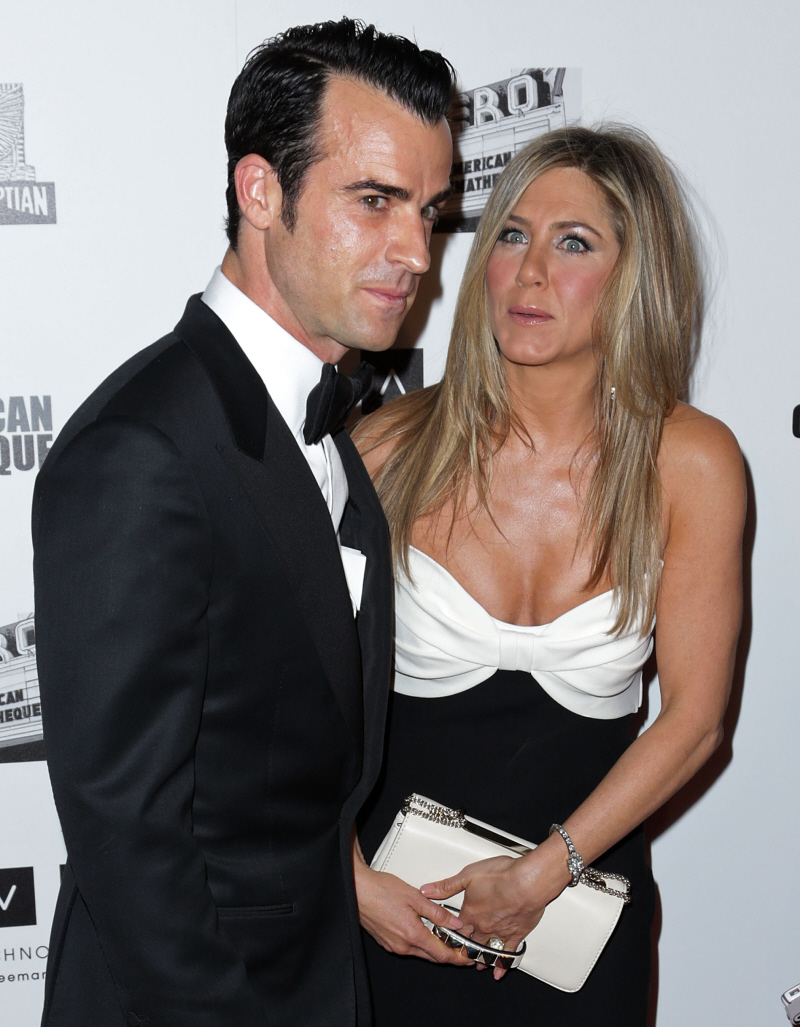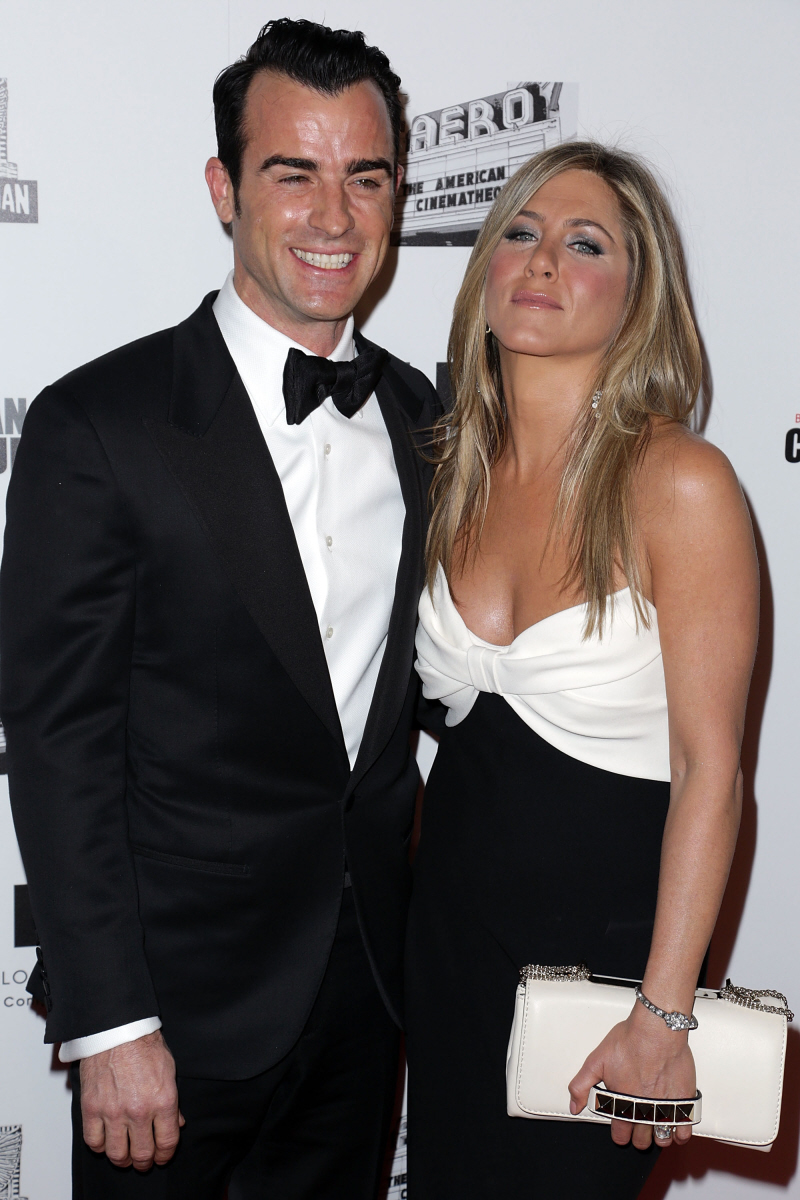 Photos courtesy of WENN.