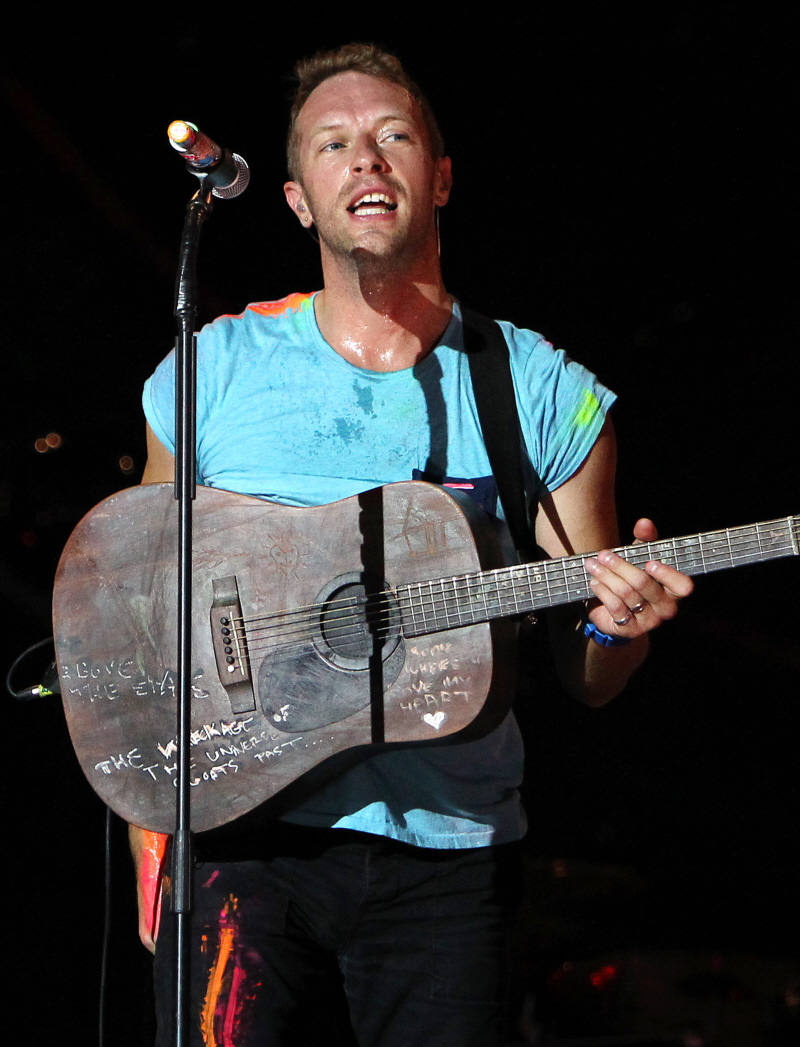 I've never been to a Coldplay show. Are they a good live act? I've heard that they are good/enjoyable. Well, it seems that if you saw them recently – while they were touring for Mylo Xyloto – then you probably saw one of their last "big shows". While performing in Brisbane, Australia last week, Chris Martin told the crowd that "This is the last big show for three years or so. I don't want to stop." People are parsing the hell out of the "last big show" line – does this mean that Coldplay won't be touring anymore, or that they're no longer going to do any big stadium shows for a while? Hollywood Life points out that Coldplay is scheduled for some bigger New Year's shows, but they probably won't have another stadium-heavy tour until 2016. Some history:
Coldplay quite literally lit-up Brisbane's Suncorp Stadium Wednesday night during a tour-wrapping show in which Chris Martin dropped big hints that his band won't be back for some time. This was a proper open-air event, complete with fireworks, giant inflatable balls, glowing hearts and butterflies, lasers and confetti, all framed within a sea of glowing light. And the British four piece — Martin, Guy Berryman, Jonny Buckland and Will Champion — pulled off a joyful, exuberant set.

It's almost unimaginable the leap this band has made from the melancholy of their first album, 2000's "Parachutes", to the stadium-fillers they are today. They're surely the mainstream rock group of their generation, a group who can shut down parts of a city on the other side of the world like they did here, and count small children and grandparents among the fans.

In Brisbane, like on the earlier dates in Sydney, Melbourne and Auckland, they gave a workout to songs from across their canon. There's a big push for their new album "Mylo Xyloto," its title track the opening number of more than 20 tracks played.

Early on, Martin thanked the crowd for coming, and promises "that we're going to play for you the best f–king show in our life." The biggest rise accompanies the older stuff – "The Scientist," "In My Place," "Violet Hill," but there's a lot of love for the new. Rihanna appears dynastic across three big screens during "Princess of China." But there's a strangely muted initial response for "Yellow," the audience not tuned-in to the stripped-back piano reworking of the first verse. Normal service is resumed when the familiar guitars drop.

In an age when every band is desperately trying to harness technology to connect with a mass audience, it seems Coldplay have actually cracked it. On entry, ticket holders were given a wristband with a chunky element which, during the performances, activates into a pulsing light. The stadium becomes a sea of flashing color; everyone is part of the show and there's a neat memento to show your friends. In years past, bands used to asked audience members to wave a lighter in the air. Since the '90s, fans held their phones aloft. That's all so old-school.
Some people are claiming that Coldplay is going to be going on indefinite hiatus as a band, but I'm not sure that's what Chris Martin was intending to say – I take it more as "we're still going to make music but we're going to try to go smaller for a few years." But maybe there will be a Coldplay hiatus – there are significant rumors that Gwyneth, Chris and their kids are creating a more permanent base for themselves in LA, and their kids are now going to school in LA too. Coldplay has always been London-based – so maybe Chris has decided to spend some time in America with his family now?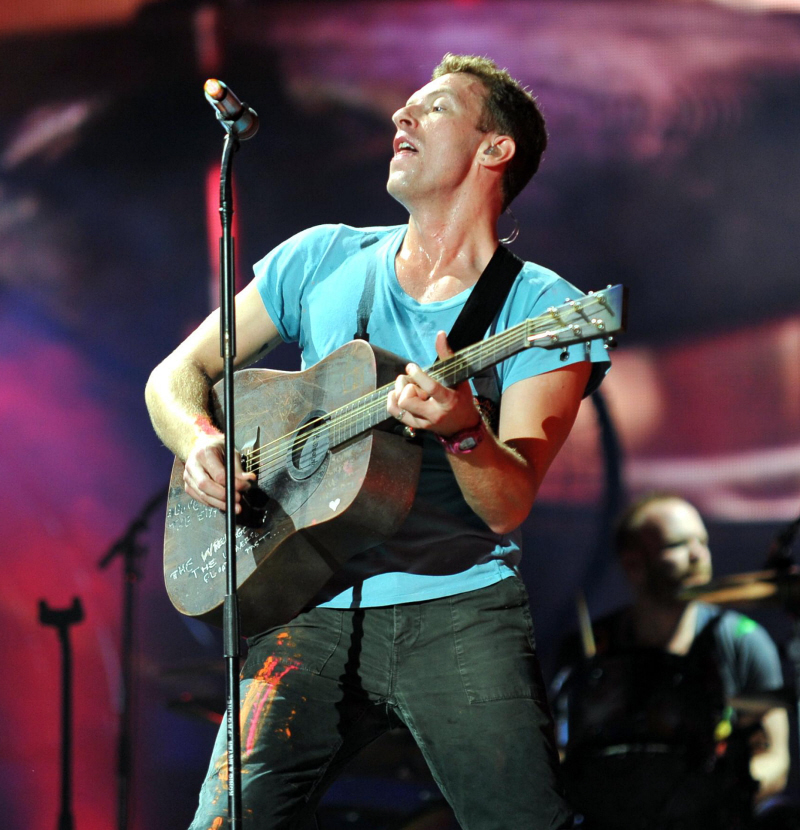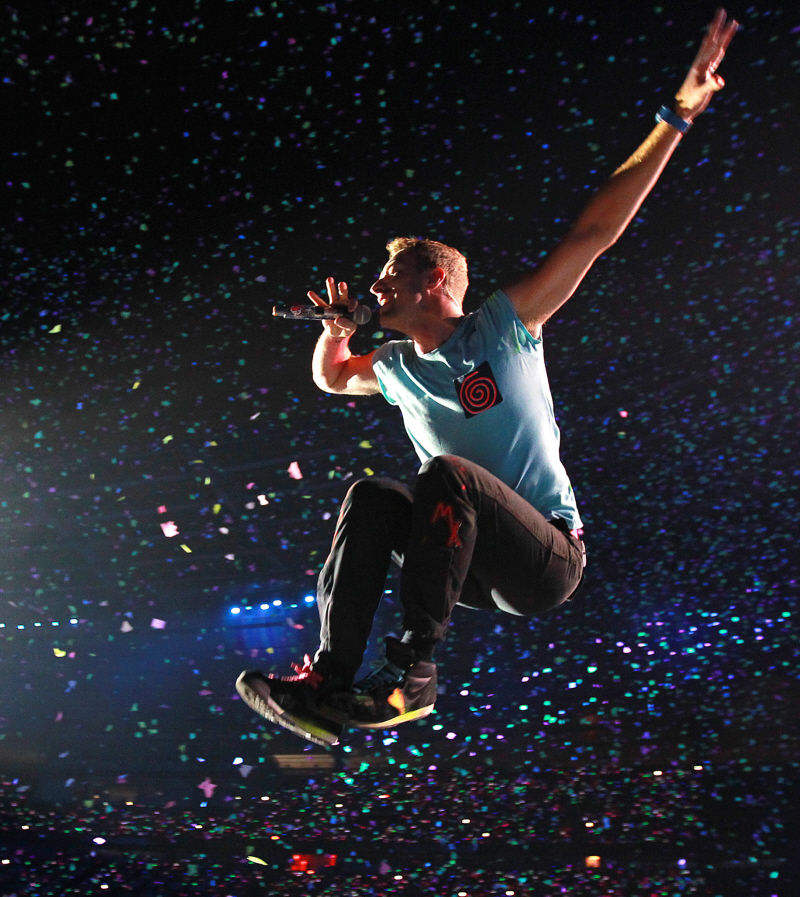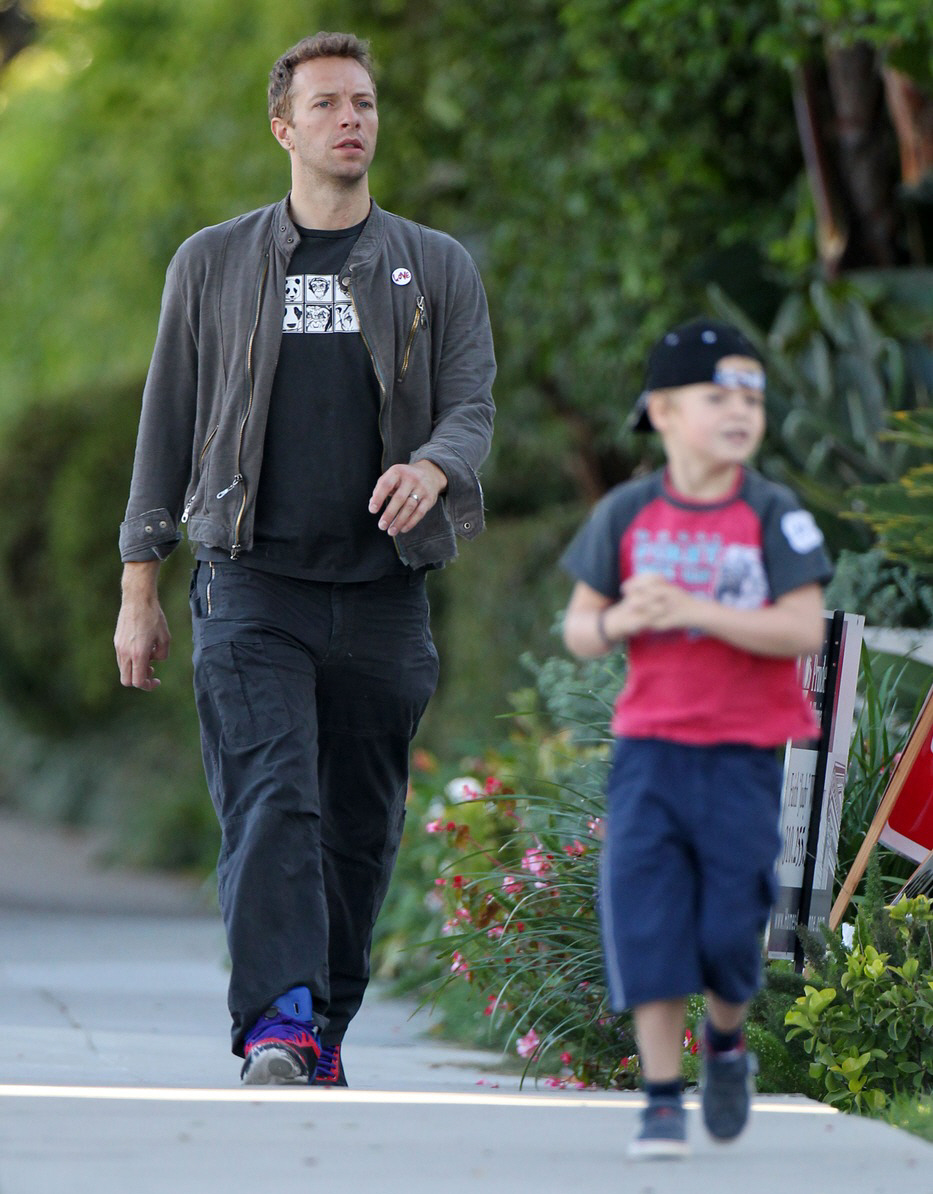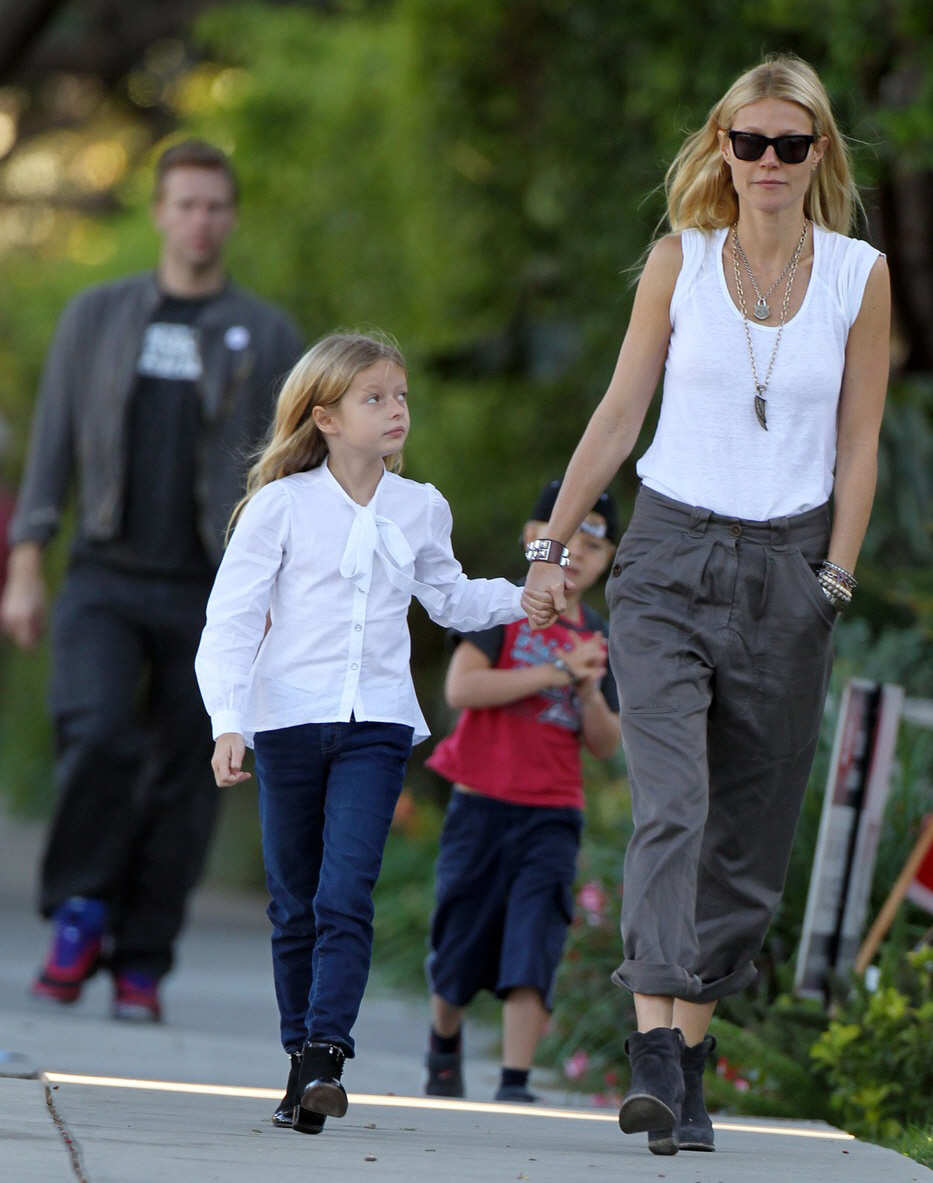 Photos courtesy of WENN and Pacific Coast News.