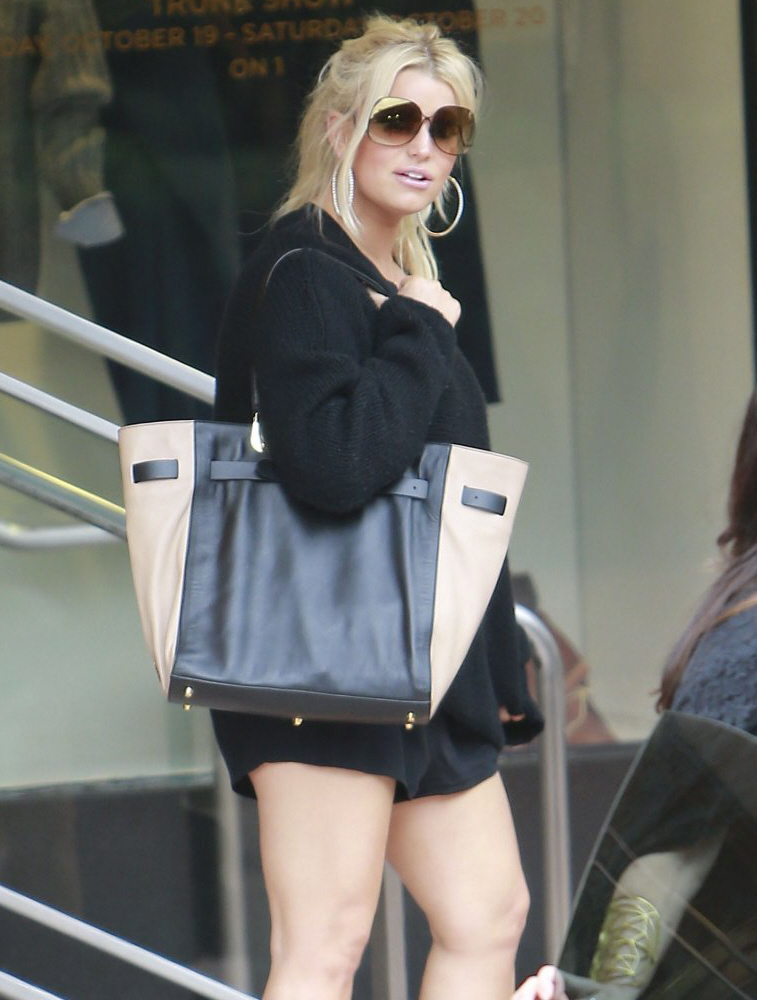 As we discussed yesterday, it's pretty much looking like Jessica Simpson is pregnant again, seven months after giving birth to her first child, daughter Maxwell Johnson. Us Weekly feels so confident about the story and their sources that they're running it as their cover story this week, but when People Magazine went to officially confirm it with Jessica's publicist, they were told, "I'm not going to comment on this speculation." So… not a hard "no" but not a "yes" either. I put that "no comment" in the category of "Jessica is pregnant but she's not that far along so she doesn't want to officially confirm it yet."
What is still hilarious to me – endlessly, mind-numbingly hilarious – is that Jessica gets to walk away from Weight Watchers with $4 million and she doesn't even have to do any more weigh-ins. It's not like Weight Watchers can fire her and demand their money back for Jessica's breach of contract… who is going to sue a pregnant woman in this day and age? So to add to the hilarity, Us Weekly contacted WW to get their take on the story:
It's safe to say soon-to-be second time mama Jessica Simpson's priorities have shifted a little bit as of late. Since welcoming baby Maxwell on May 1 (her first child with fiance Eric Johnson), designer/actress/singer Simpson, 32, has been focused on her bonding with her little one — and slimming down after her much-discussed 70-pound pregnancy weight gain with help from Weight Watchers (plus some extra motivation in the form of a rumored $4 million paycheck from the company.)

So what does her surprise second pregnancy — as reported exclusively in the new Us Weekly, out now — mean for her deal? The brand is refusing to, well, weigh in.

"Any questions related to Jessica's personal life can only be answered by her team," Stephanie Schulman, Weight Watchers' public relations manager, told E! News Wednesday. "We do not disclose financial details about our relationships with any of our ambassadors."

A rep for Simpson had no comment about the Fashion Star mentor's latest baby joy. Meanwhile, a source close to the Texas native tells Us she "really is overjoyed!"
Once again, a non-committal non-denial. But it felt terse, didn't it? Maybe I'm projecting. It's possible. But I imagine that all of the Weight Watchers higher-ups are pulling out their hair over this one. Jessica has been a hot mess from day one, and at this point, I do have sympathy for WW. They got in over their heads with Farty.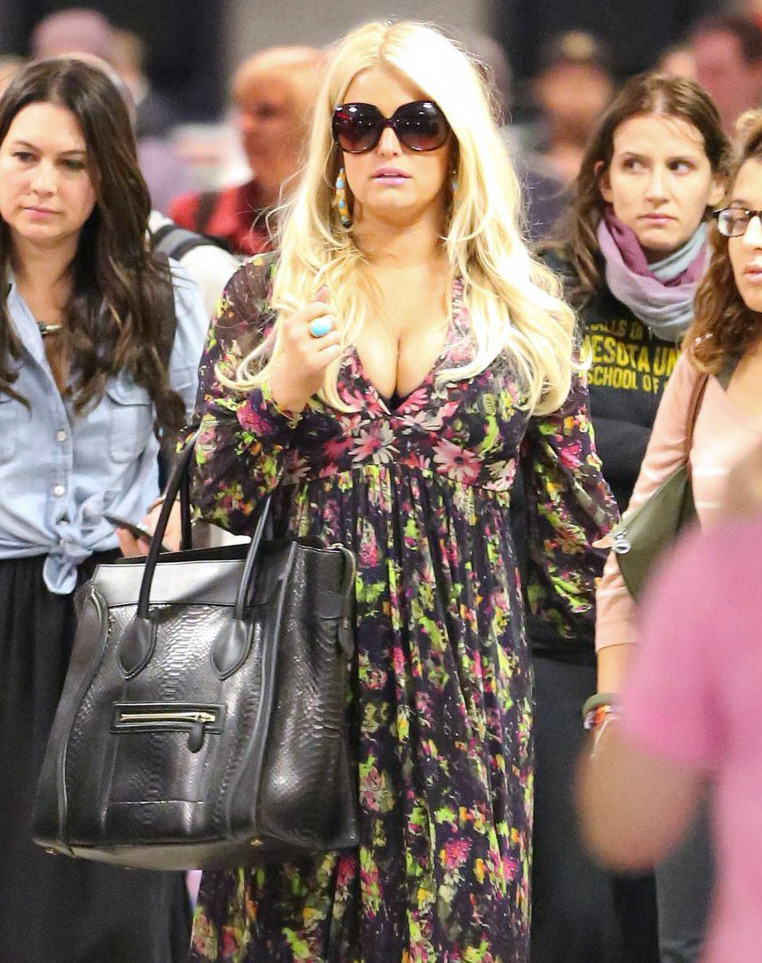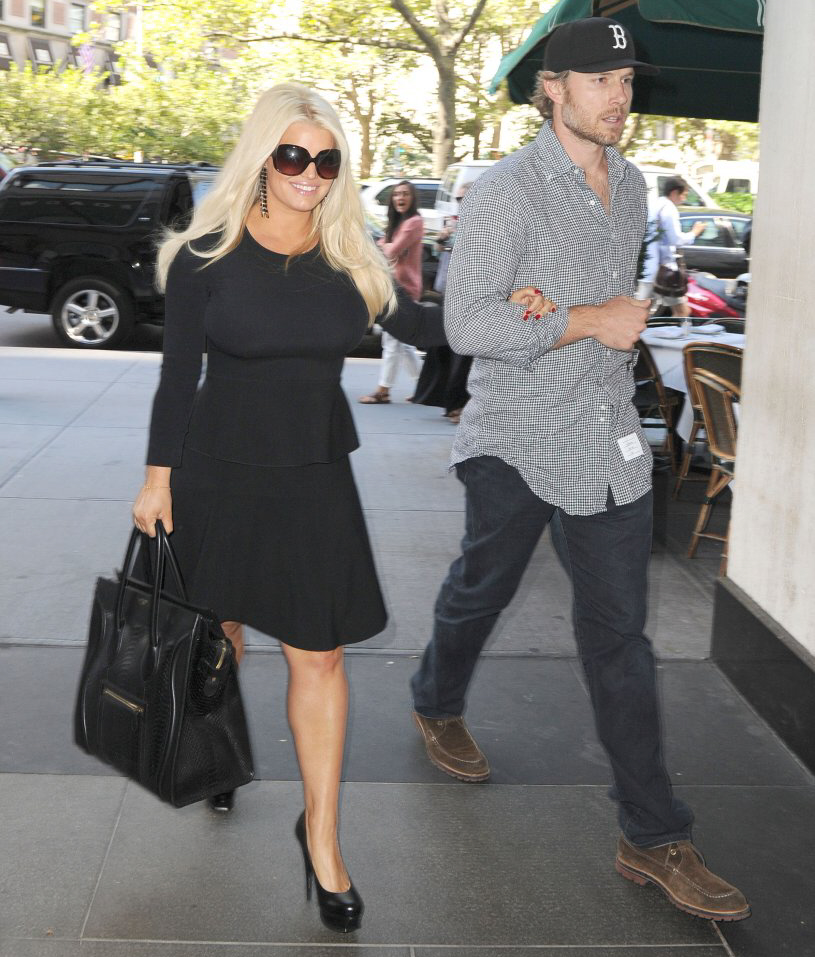 Photos courtesy of Fame/Flynet.