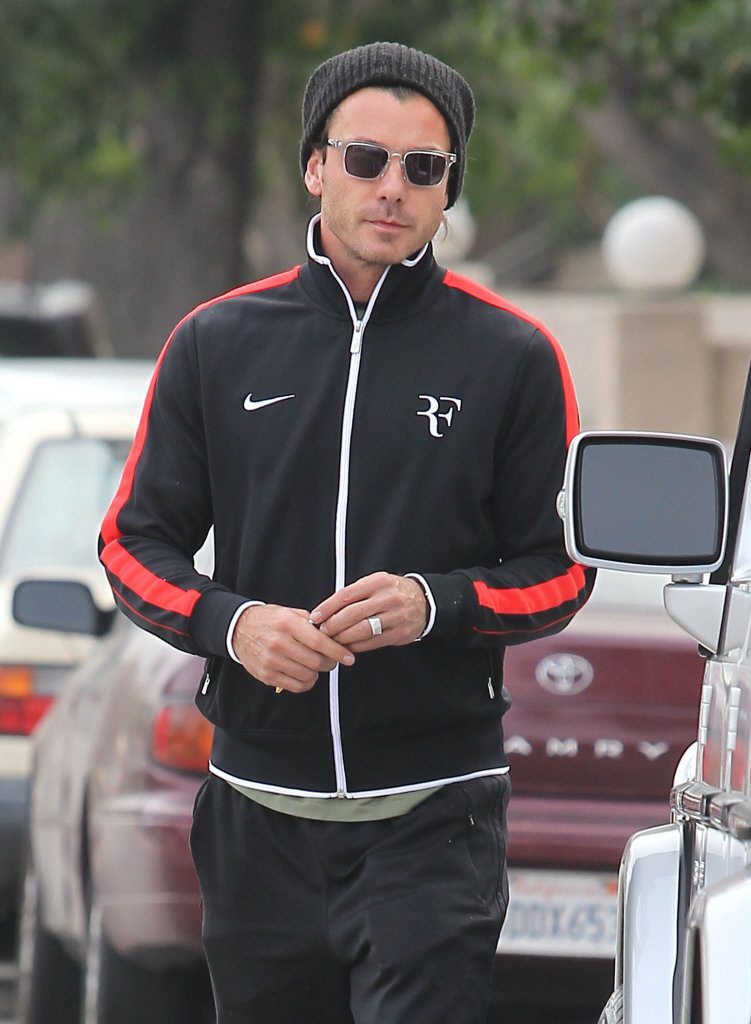 So, remember when everyone was like OMG Gavin Rossdale is totally fooling around on Gwen Stefani with their hot, young, blonde nanny? That was just a few days ago. Gavin and Gwen didn't bother to issue a statement or a direct denial about the fact that a paparazzo caught Gavin touching the "nanny" just above her butt cheek. A source did tell E! News "He is not having an affair with his nanny. He's with her and the kids in a photo. It's harmless." But here's another explanation: the "hot nanny" is Gavin's sister? Yes, apparently he has a sister. Two sisters, in fact, an older sister named Lorraine and a younger sister, Soraya, who is allegedly the same woman in the "nanny" photos. You can see some 2009 photos of Gavin and Soraya here. Is this the same woman?
Gwen Stefani and Gavin Rossdale's marriage is stronger than ever, and reports that he is getting too close for comfort to the couple's "super hot nanny" are totally unfounded, as RadarOnline.com can exclusively reveal that the pretty blonde who sent the rumor mill into overdrive is actually the 47-year-old Brit rocker's sister, Soraya!

Tongues started wagging after Rossdale was pictured hiking on Sunday with the pretty mystery woman and his two sons, Zuma and Kingston, with some claiming he was caught "touching her butt" (he was actually guiding her up a hill with his hand on the small of her back) and body language experts opining that there appeared to be a "shared intimacy" between the two.

"All the speculation is hilarious," a source close to Rossdale tells RadarOnline.com. "And couldn't be further from the truth. Gavin and Gwen are happier and more in love than ever and their marriage is absolutely rock solid. They truly have one of the happiest marriages in showbiz, or outside of showbiz for that matter!

"It really comes to something when a guy can't go for a hike with his little sister without being accused of cheating on his wife!"
I did a cursory examination of the old Soraya photos and the "nanny" photos, and while there is a similarity, I can't say for sure that the blonde nanny-looking person is definitely Gavin's sister. It could be, but I also think that "she's my sister!" is one of the oldest excuses ever. Men have been using that sh-t for a LONG time. I guess women can use it too. It would have funny if Kristen Stewart was all "Rupert Sanders is my brother, y'all!"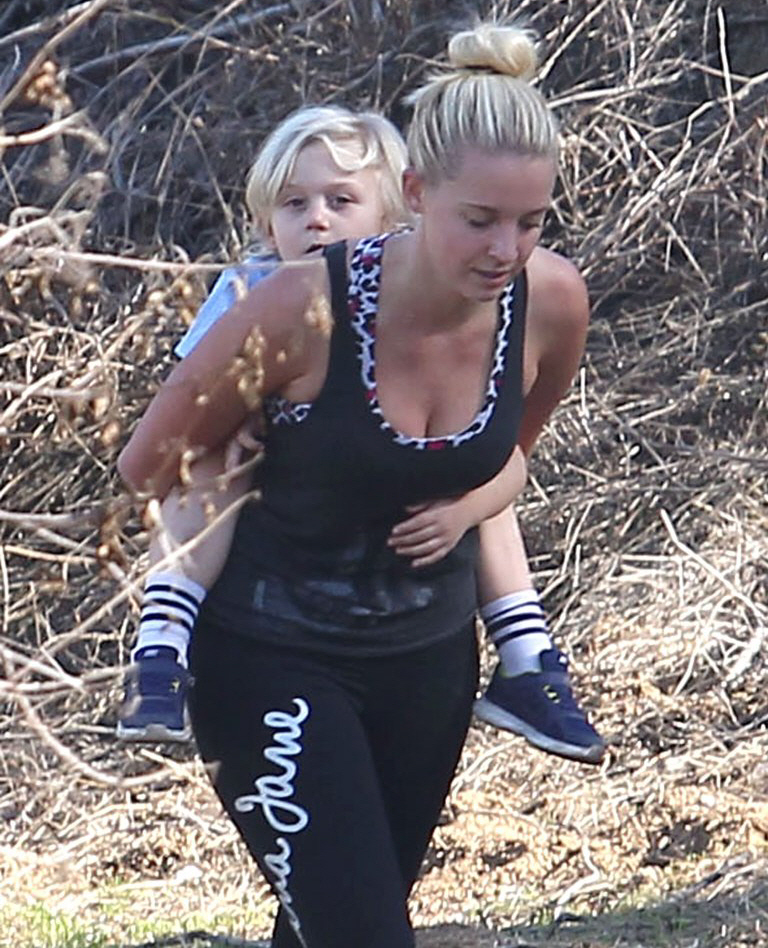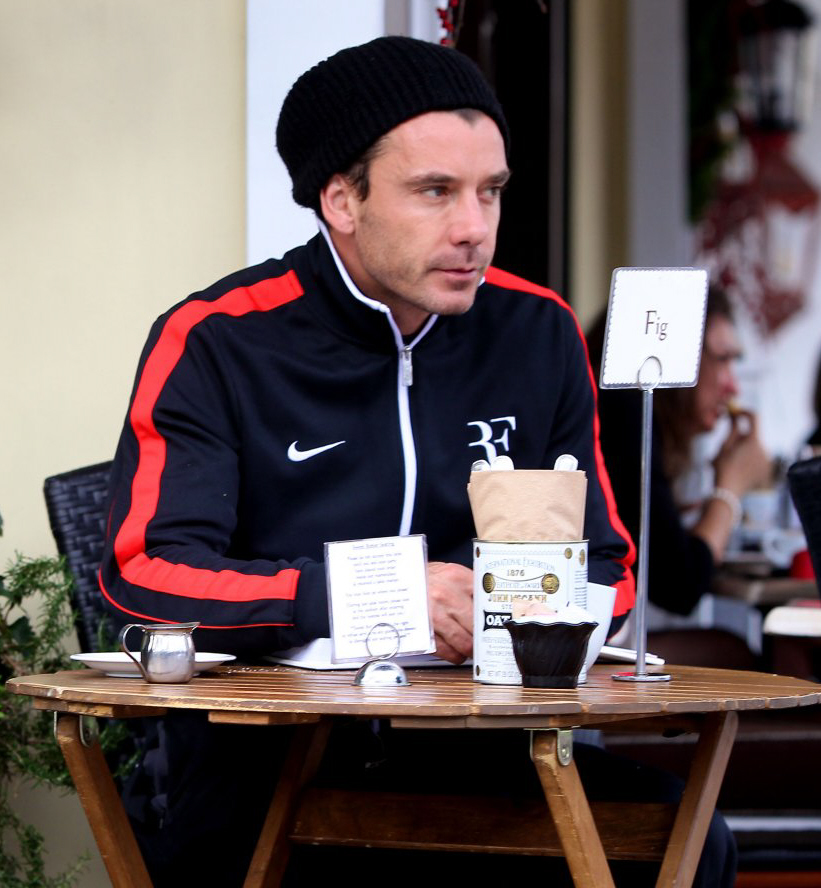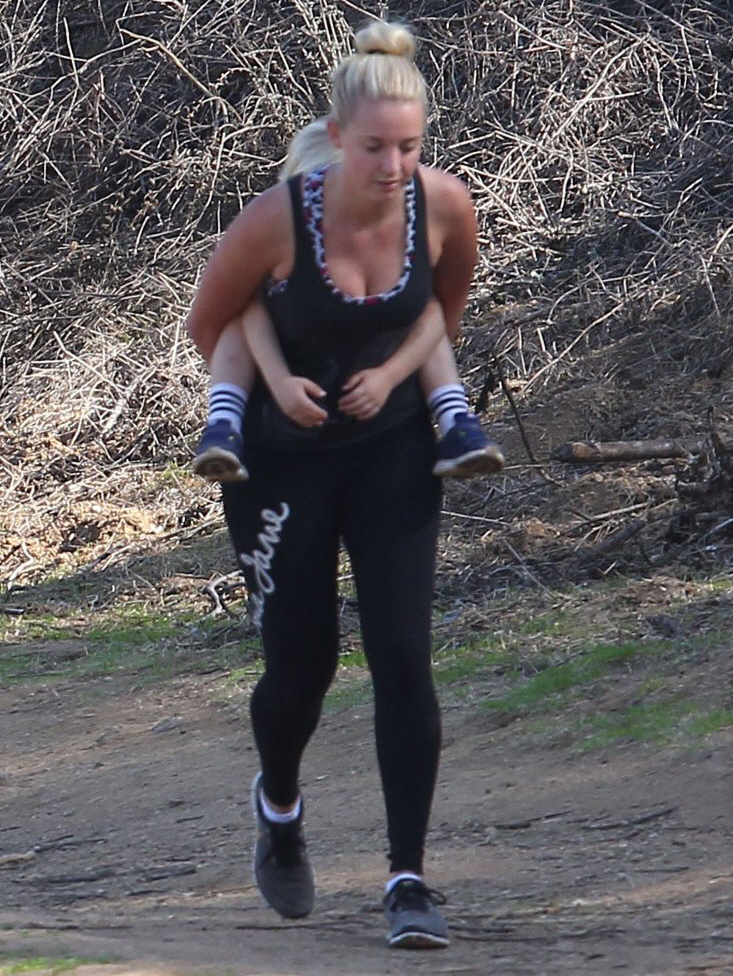 Photos courtesy of Fame/Flynet.