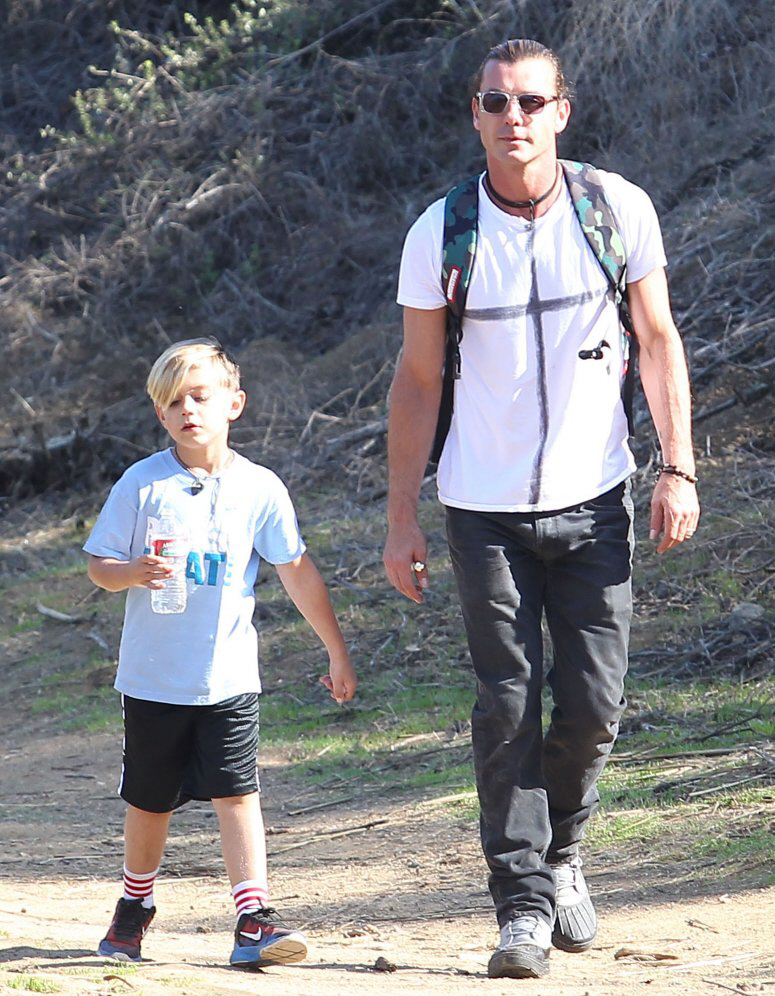 Note: the most "interesting" photos of Gavin & the nanny can be seen here at LaineyGossip.
It felt like there were 20 million new photos of Gavin Rossdale and Gwen Stefani over the long weekend. I kept checking through our photo agencies and I was like, "Good God, Gwen and Gavin are making the paparazzi work extra hard this year." The photos of Gwen and Gavin together are from the 24th, when they went to her parents' house. The photos of Gavin with the boys and the blonde nanny are from the 25th. We need to discuss what's happening in those photos.
Fame/Flynet tagged the photos with this: "Musician Gavin Rossdale takes his boys Kingston and Zuma out for a hike in West Hollywood, California on November 25, 2012. There appears to be a dirty handprint on the butt of their nanny…is there trouble brewing in the Rossdale/Stefani household?" LaineyGossip has some other photos from the same hike – go here to see those pics. In those, you can see Gavin and the nanny from behind, with Gavin putting his hand just below the small of her back (and maybe just a tad above her butt crack). He's not really touching full-on ass, but it still seems like a shockingly intimate gesture. And if Gavin's dirt-covered hands were actually fondling the nanny's butt cheeks when they had been out of sight of the paparazzi? Trouble.
Here's my positive spin on this: Gavin and Gwen are pap'd all the time. To my mind, they actively engage in the Celebrity-Child-Industrial Complex. Gavin knew he was being pap'd, he could plainly see the paparazzi and why in the world would he intimately touch the nanny in front of the photographers if he was really boning her? It makes more sense if the nanny is simply part of their family, and their intimacy is familial.
Here's my negative spin on this: there are always rumors about Gavin and Gwen and their allegedly troubled marriage. They always manage to push a "happy family" photo-op whenever those rumors arise. But maybe there is something to the rumors. And maybe the nanny is one of the problems in their marriage?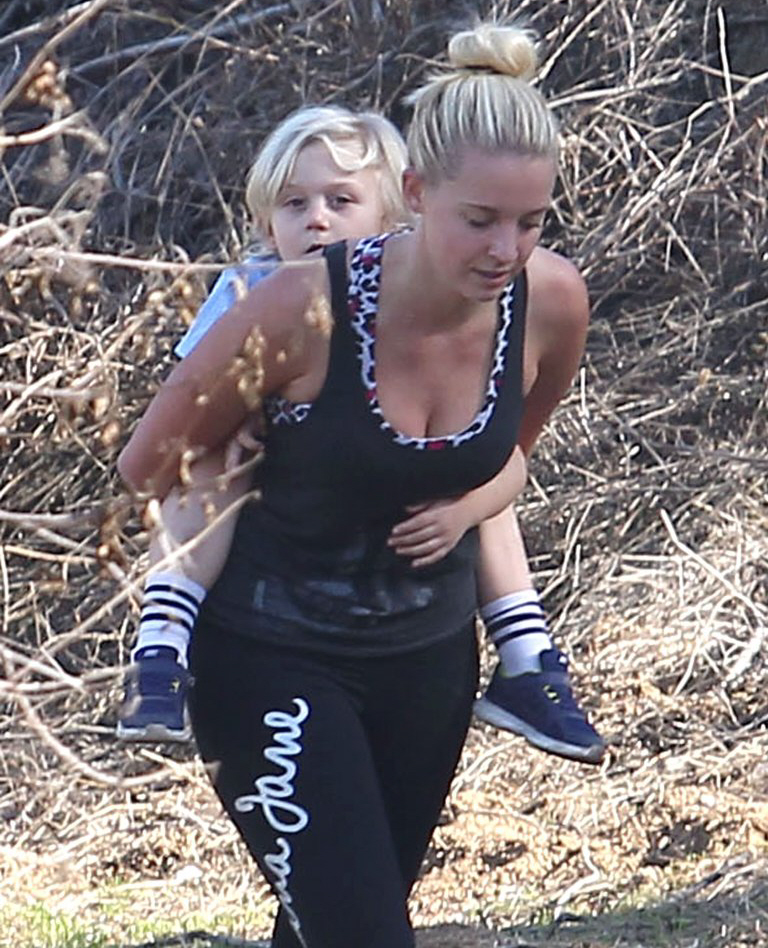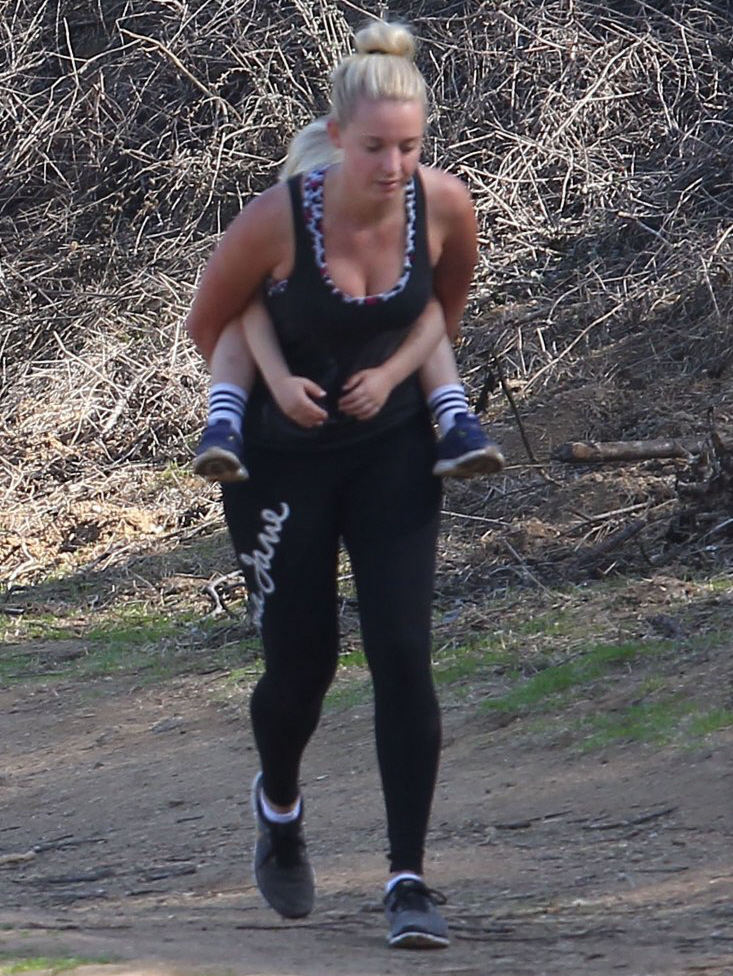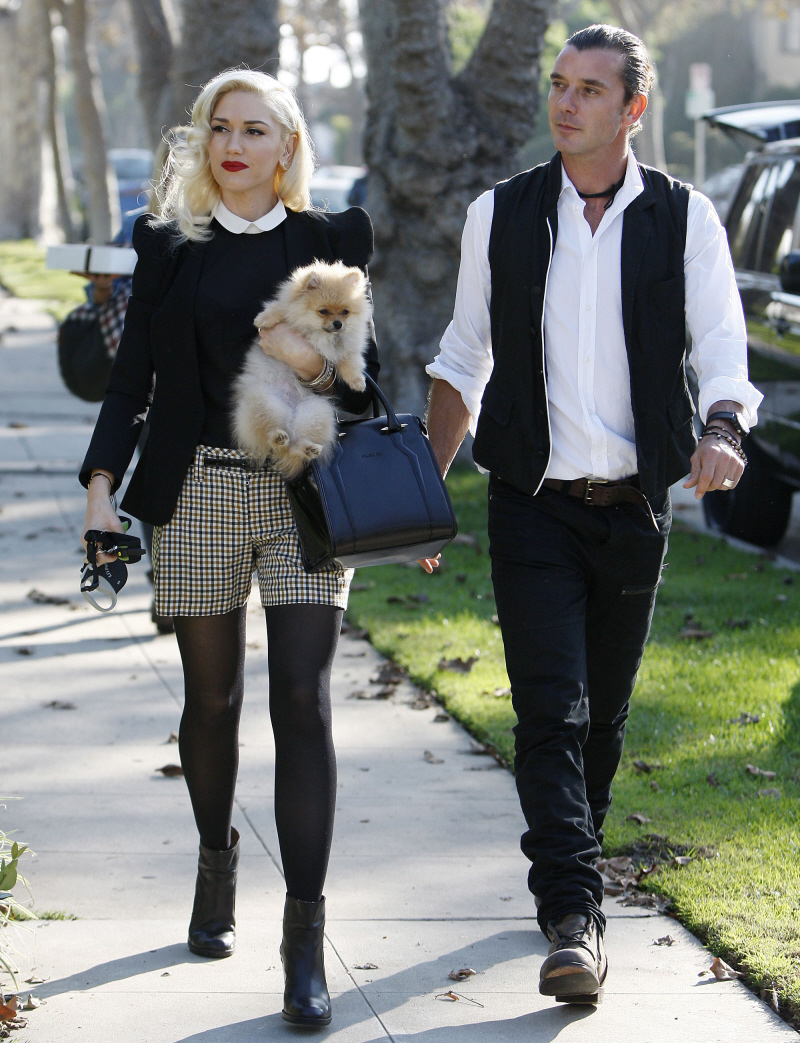 Photos courtesy of Fame/Flynet and WENN.