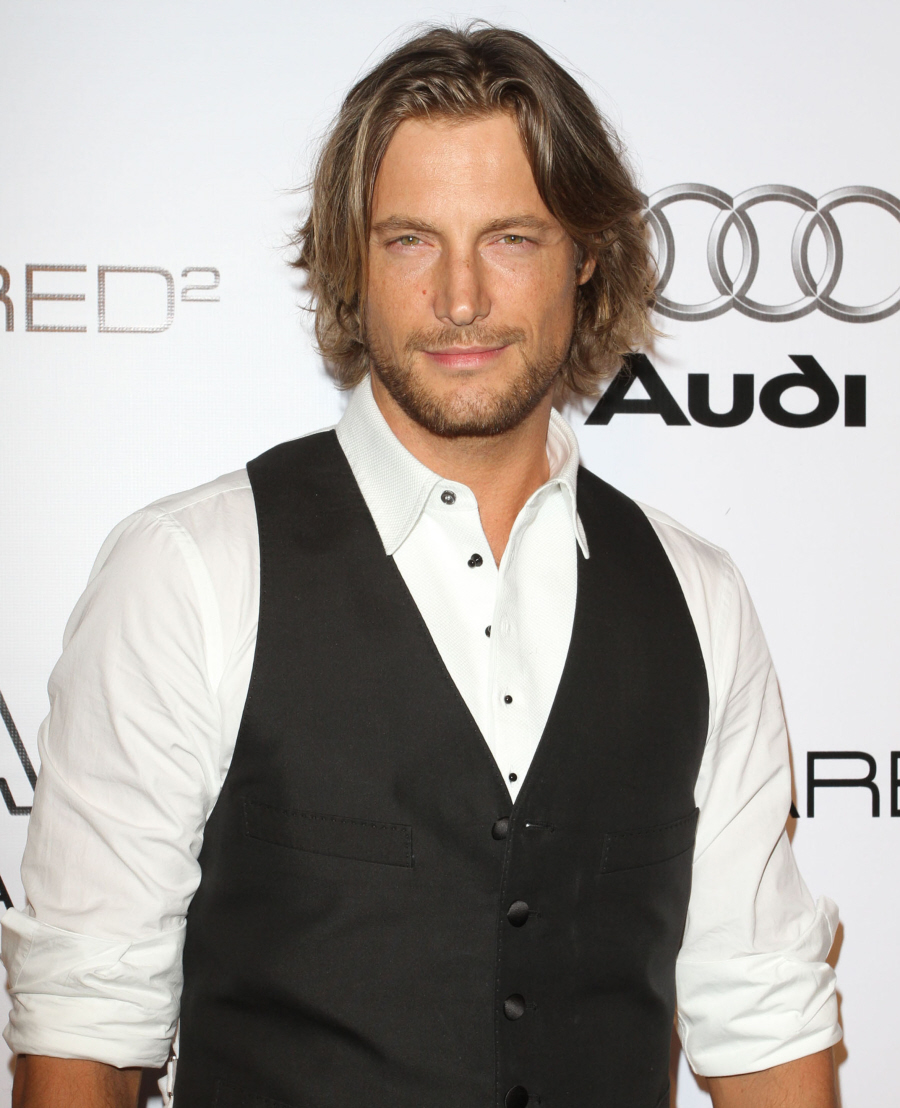 Gabriel Aubry and Halle Berry will be back in court today. I think. Probably. Honestly, there was a lot of oddly contradictory information that came out of Tuesday's family court hearing about possibly rescinding Halle's emergency protective order, but I think the bottom line is that everyone will be in court today because if Halle wants the protective order to stay in place, she's got to prove that Gabriel really is a threat to her, to Nahla and to Olivier Martinez. Which continues to be bizarre because it looks like the only thing wrong with Olivier following the "fist-fight" is that he screwed up his beatin' fist. And, as you can see from the photos of Gabriel's injuries, it doesn't even seem like Gabe threw one punch. It looks like Gabe was just Olivier's punching bag.
I've seen this information in the comment threads, but I never saw TMZ or Radar report it, so I didn't know what to make of the gossip. Apparently, Gabriel concerns were misplaced about the security cameras on Halle's property. According to TMZ, the cameras were never going to be of use to Gabriel. Of course:
There is no video surveillance footage of the violent Thanksgiving Day showdown between Gabriel Aubry and Halle Berry's fiance Olivier Martinez — and it's all because of Halle's old stalker.

Law enforcement sources tell TMZ, when detectives visited Halle's home last year to investigate a scary stalker situation, they advised her to re-position her home security cameras to face the fences surrounding the property … in order to catch a possible intruder.

Halle obliged … and the cameras have remained facing the fences ever since … and could not have captured the front door area of the home where the fight between Halle's past and present men took place.

Law enforcement sources tell TMZ, detectives have reviewed the available footage — shot at the time of last week's brawl — and confirmed the fight went down outside of the cameras' field of vision.

As for Gabriel's claim that Halle could have erased the video — we're told cops DO NOT believe the security footage was altered in way … it just plain missed the shot.
I think the "proof" that Olivier attacked Gabriel (and not the other way around) is in Gabe's injuries as compared to Olivier's. I think the "proof" that Olivier's attack was premeditated should be everything that came immediately following the beatdown – the "citizen's arrest", the first version of events pushed out by Halle and Olivier, and the immediate emergency filing of the protective order. Do I think that the lack of security footage means anything? Eh. Halle does have a crazy stalker. And it makes sense that the security cameras would be positioned to face those people trying to get in, as opposed to Halle's interior driveway, inside her gate or whatever.
As for that totally random thing that I mentioned yesterday, where some of Gabe's legal documents referred to Halle as his "ex-wife" – "sources" told TMZ that Halle and Gabriel were definitely never married. So there.
Here are the pics of Gabe's injuries. Beware! These pics are disturbing.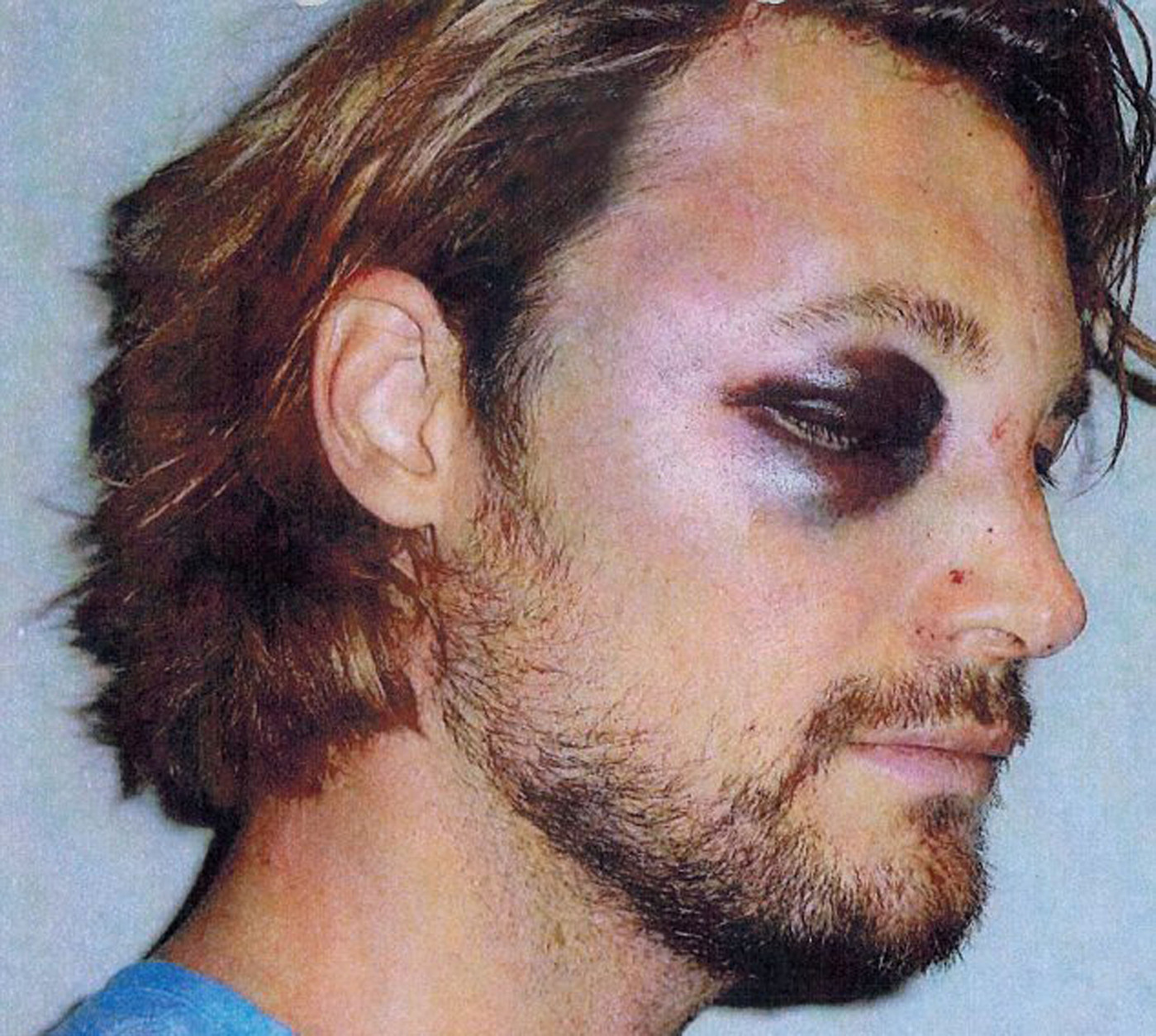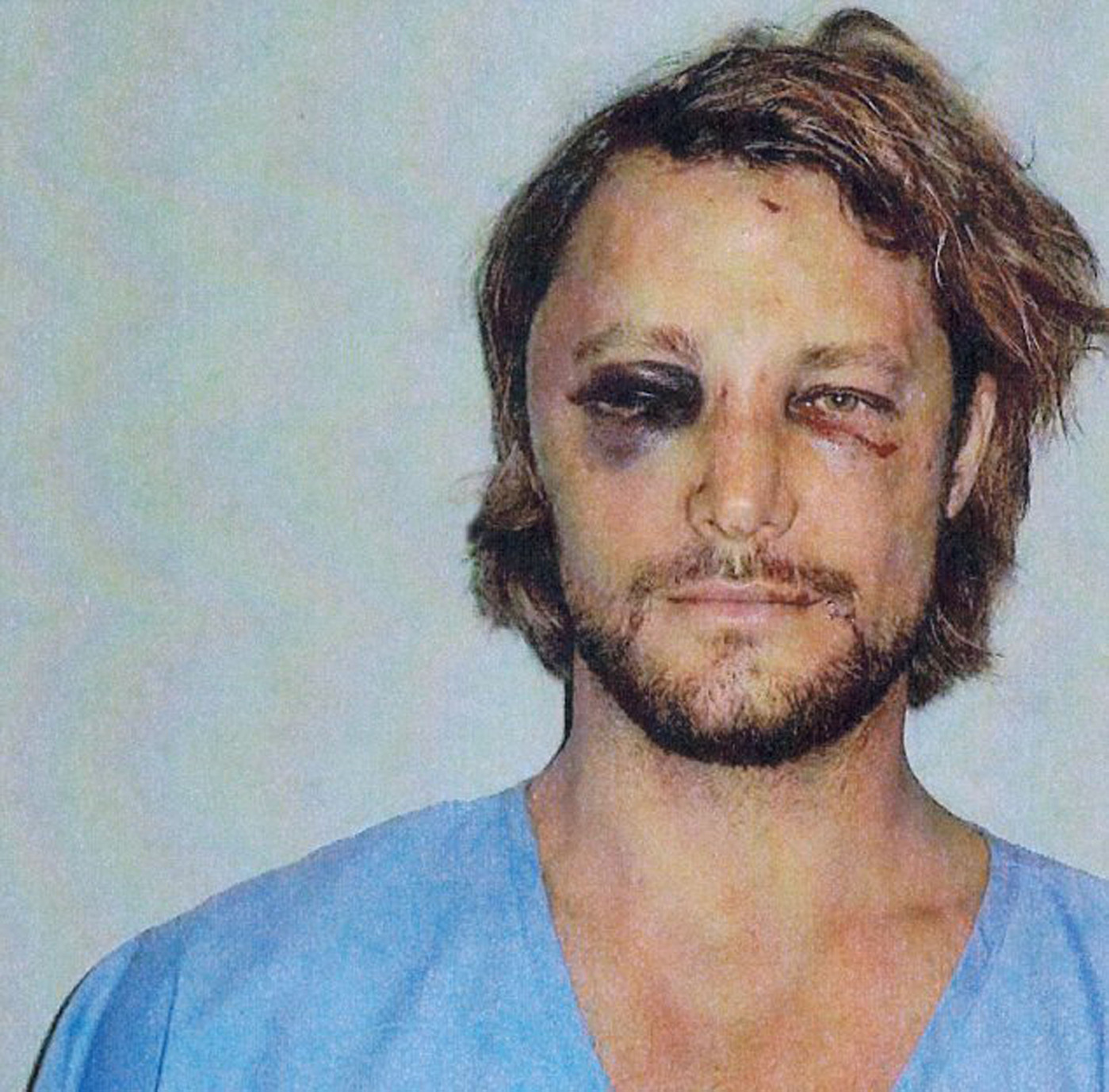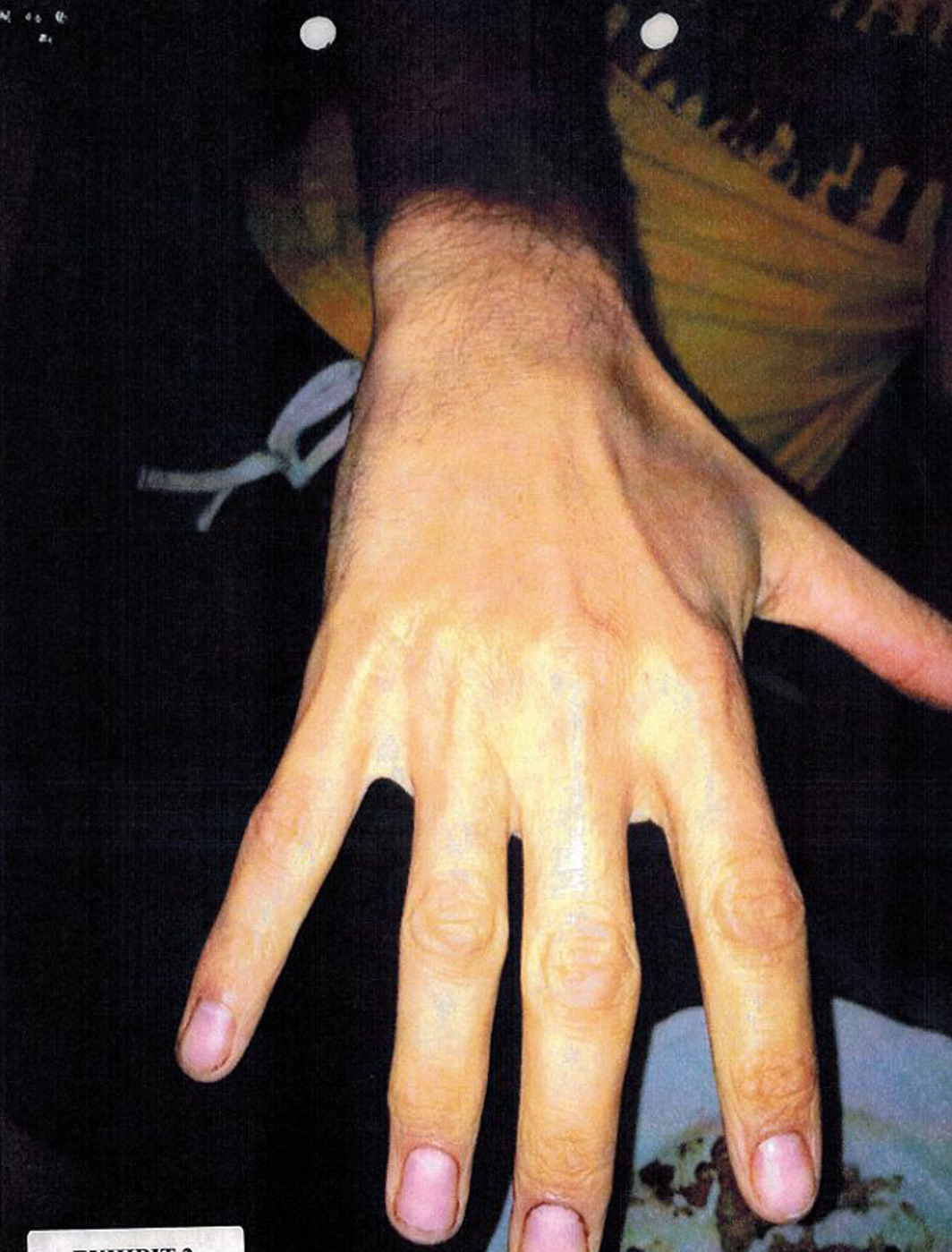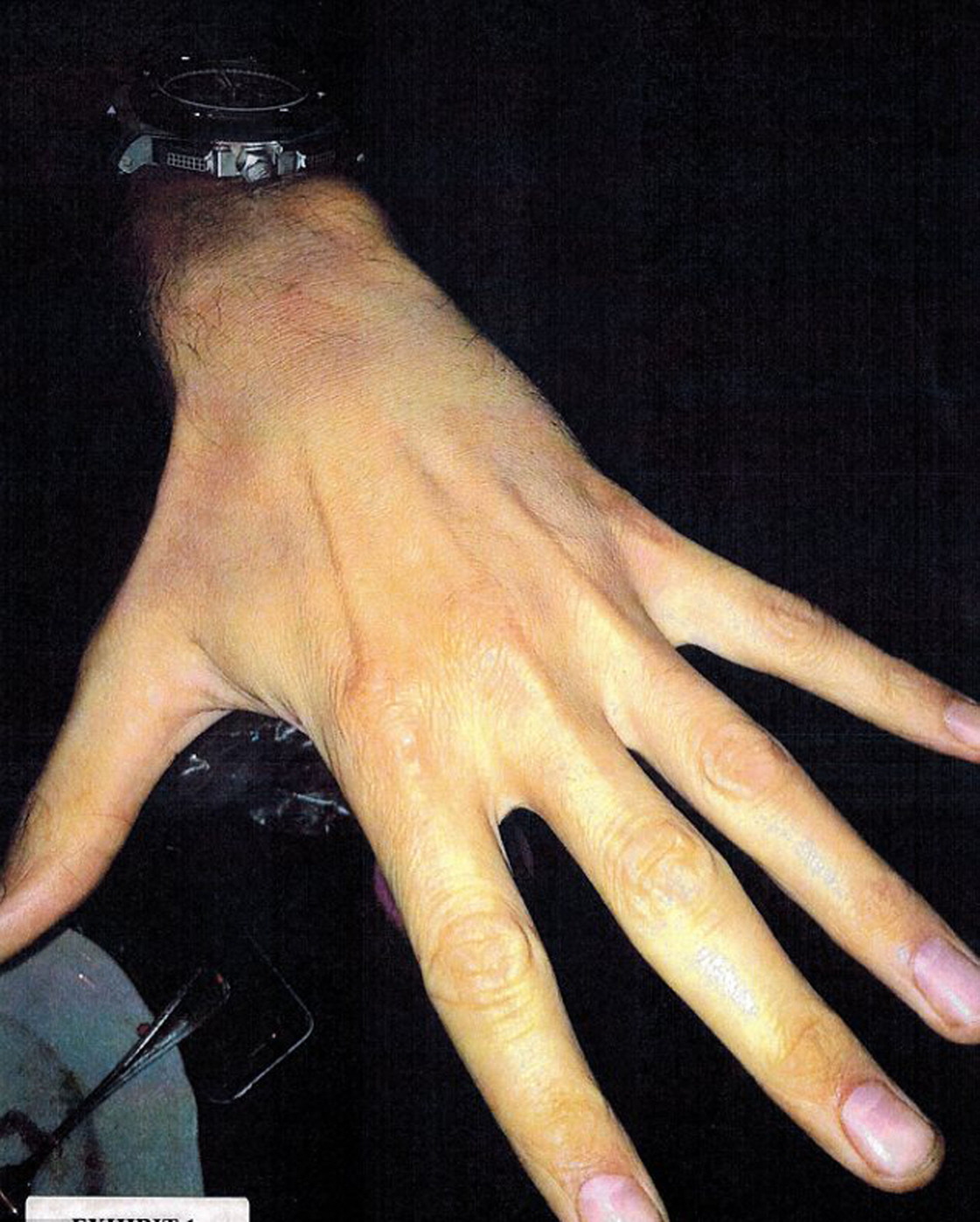 Photos courtesy of Pacific Coast News, WENN.