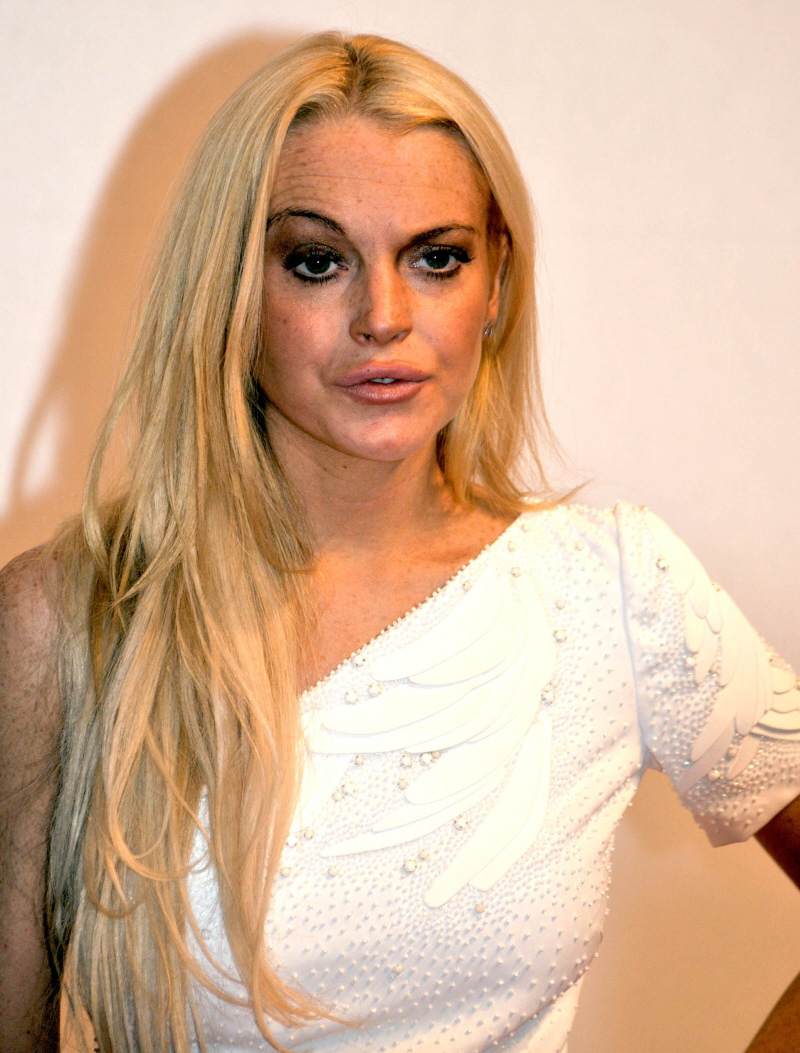 This is one of the funniest Lindsay Lohan stories ever. It's just random enough to be true, too. The woman who was the recipient of Lindsay's crack-fist is named Tiffany Eve Mitchell, and she is this blonde woman that I referenced yesterday. Tiffany is a "well-know psychic" apparently (LOL) and she said that when Lindsay Lohan walked into the club, she had a "premonition" (LOL). That premonition was not that she was about to get punched in the face by a crackhead, by the way. We still don't know what the premonition was. But whatever it was, Tiffany felt the need to walk over to Lindsay and offer her a free reading (LOL). Lindsay was all "OMG you f—king Gypsies I HATE YOU EAT MY FISTS." Pretty much.
The victim in the Lindsay Lohan nightclub fight tells TMZ … Lohan hurled a racial slur at her moments before the brawl … calling her a "f**king Gypsy."

TMZ spoke with Tiffany Mitchell — a well-known psychic who was at the club Avenue with a friend Wednesday night when Lohan walked in.

Tiffany tells us … she had a premonition about Lohan and approached her inside the club to offer her a free reading … but Lohan turned her down saying, "Give me my space."

As she walked away, Tiffany's friend says she heard Lohan call her a "f**king Gypsy" … and it set her off.

We're told the friend went ballistic — unloading a bunch of insults back at Lohan … calling her a "whore" and telling her "Liz & Dick sucked."

At that point, Lohan lost her cool and socked the psychic in the eye … and all hell broke loose inside the club. Lohan was eventually arrested for assault.

Tiffany's husband tells TMZ, "We are not Gypsies. That has nothing to do with our religion … it was a racist comment."

He adds, "Just because your career went down the drain and your new movie sucks, you can't go around beating people up."

As for the connection to Max from "The Wanted" — we're told Tiffany DID have a convo with the heartthrob earlier in the evening … but it was just a friendly conversation and Lindsay had nothing to be jealous about.
Only Lindsay Lohan would be, like, offensively prejudiced against the Roma or Romani community. Only Lindsay Lohan would be grossly offended by an offer of a free reading, and respond with an ethnic slur and a crack punch. She is ridiculous. What did the Roma ever do to Lindsay?
To add to the hilarity, Lindsay has a new lawyer and he is probably already thinking "FML." His name is Mark Heller, and he was sent out to give a statement to E! News. Poor Mr. Heller had the sad duty of trying to convince us that the Cracken was not under the influence of anything!! LOL. Heller says:
"I can tell you when I was with her this morning; she was in great condition," attorney Mark Heller tells E! News. "She was certainly not intoxicated, certainly not under the influence of drugs. She was clear [and] lucid, her eyes were clear. No alcohol involvement whatsoever on this occasion."

However, Heller said he didn't ask LiLo if she had been drinking or doing drugs at any point during the evening. "It wasn't even brought up," he said, adding, "She was perfectly appropriate. And the police made note of that."

Lohan is set to face formal charges at a Jan. 7 arraignment, but Heller believes he'll prove her innocence before then.

"We are going to be working very earnestly to establish that no charges should even be lodged," he said. "[The police] have already made arrangements to get the video from the…club, which hopefully will reveal some exonerating information. After that, they could just walk away from the case and decline to even prosecute."

Asked how the Liz & Dick star is doing right now, Heller said, "She's sleeping. She was up all night long and went through a very rough ordeal."
This poor bastard. Godspeed, dude. Especially considering that even TMZ is calling the Cracken out on her drinking now – TMZ says LL's "drinking problem has returned with a vengeance — sources close to the actress tell TMZ, she's been boozing heavily for months now … as much as TWO LITERS of vodka a day." She's started (?) drinking in the morning and she just boozes all day long, which is what happened the night she was arrested – she had been drinking for most of the day and night. Lindsay's "friends" have given up trying to help her because… you know, she's a sloppy, violent drunk and they don't want to deal with the crack fists of doom.
Also: E! News compiled a lovely timeline of all of Lindsay's arrests and legal shenanigans and court dates. It's epic.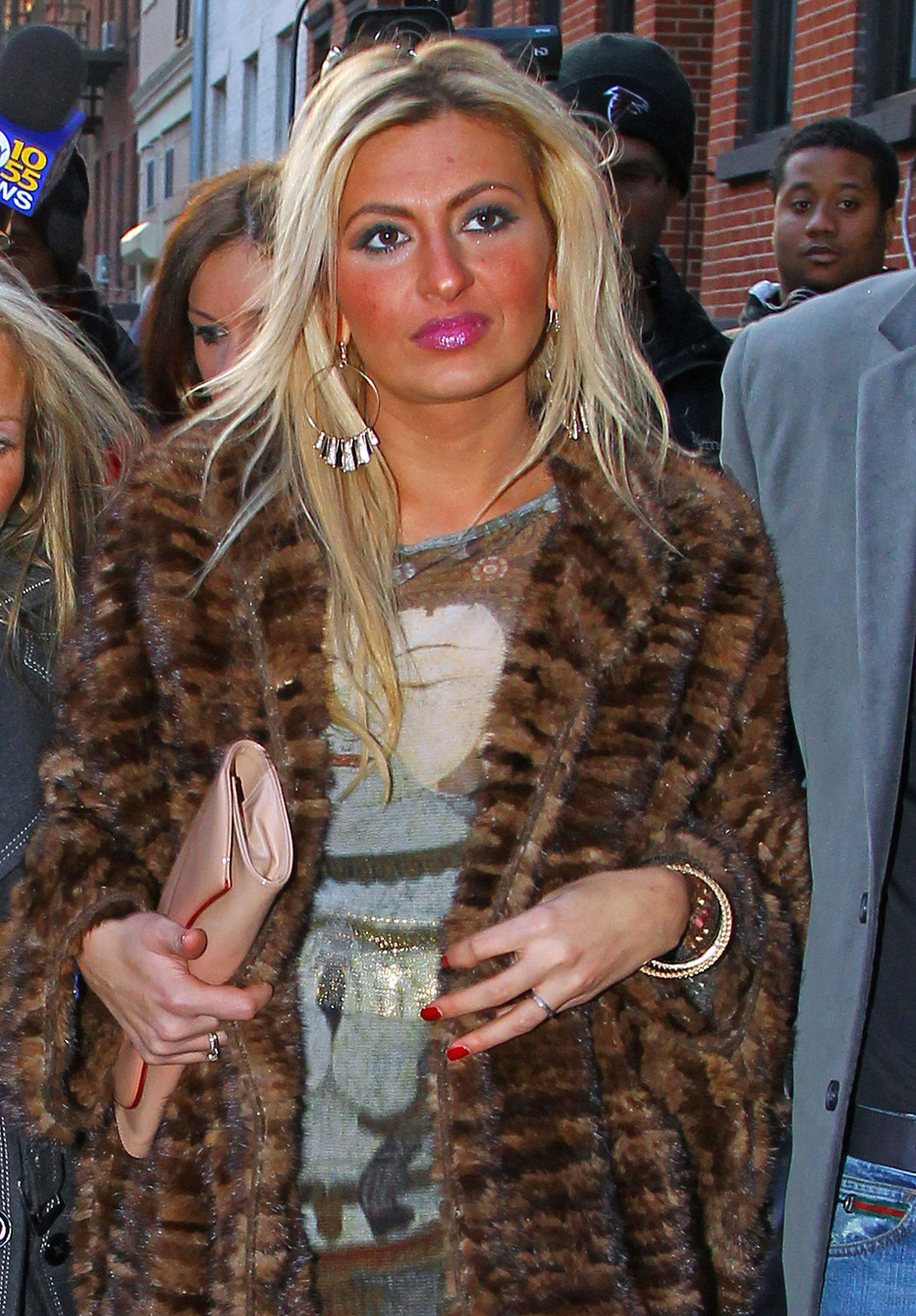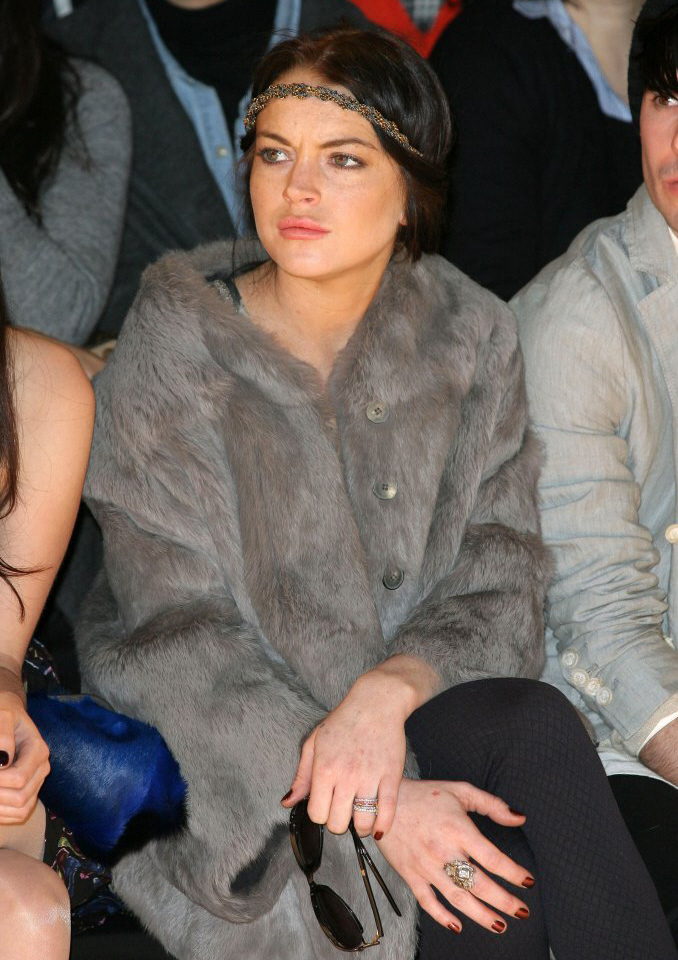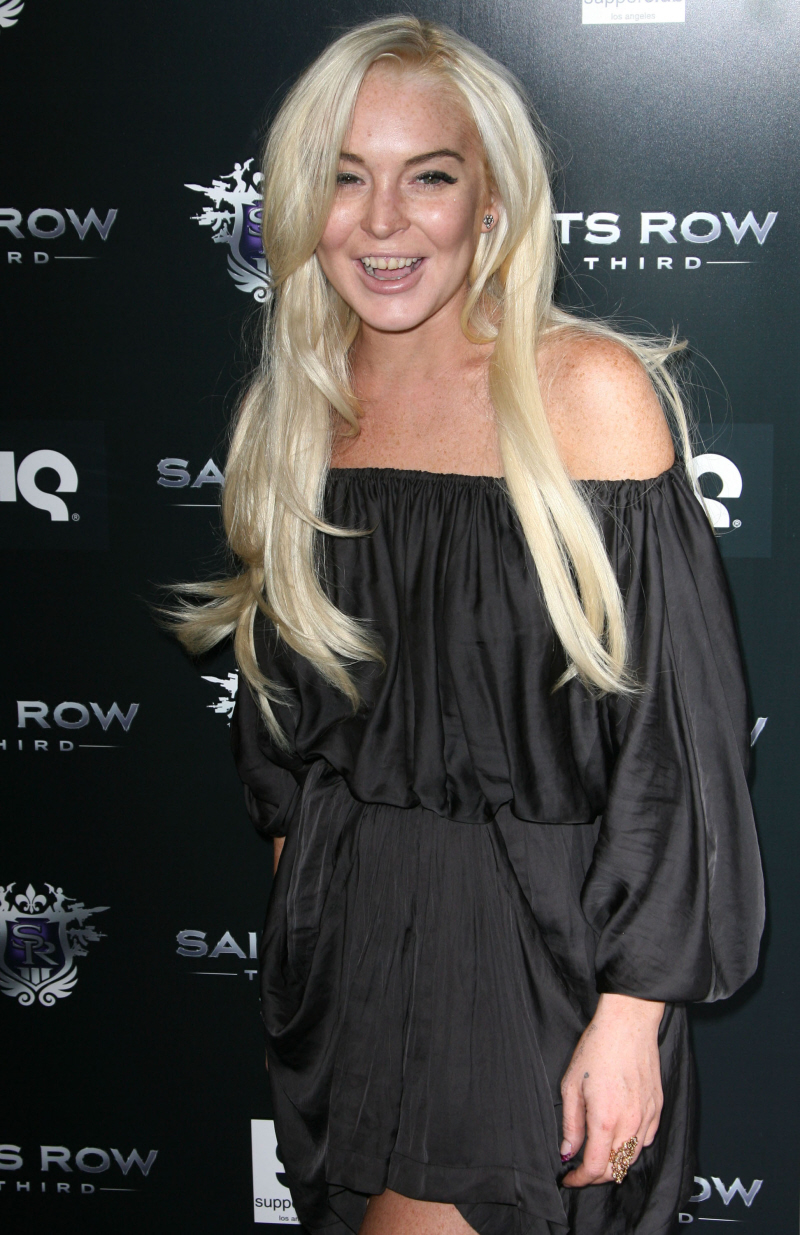 Photos courtesy of WENN, Fame/Flynet.