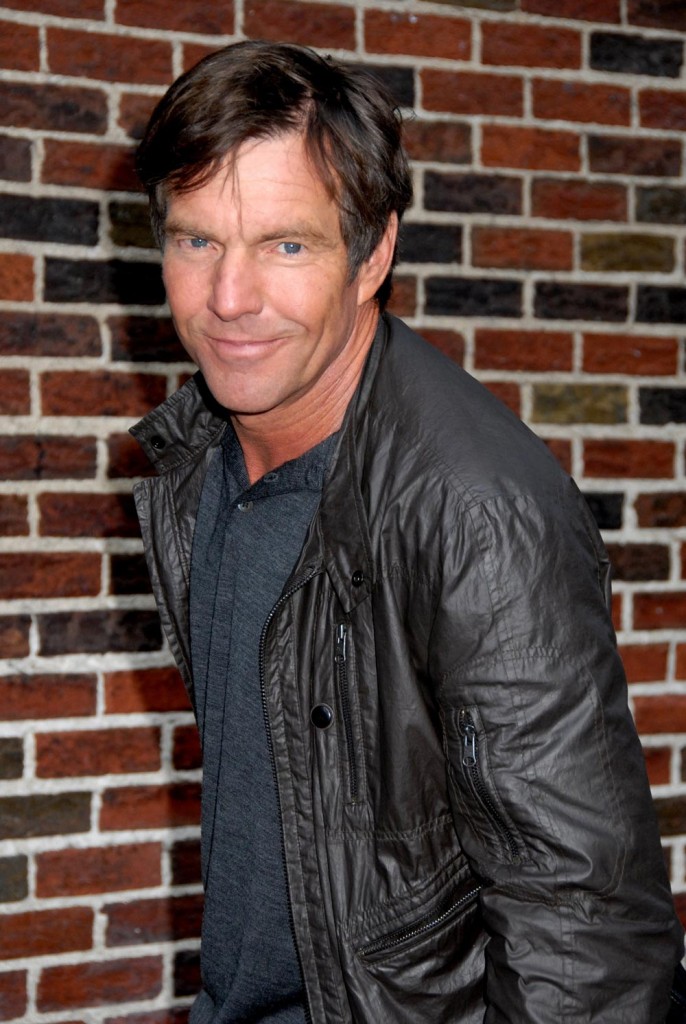 Dennis Quaid has accepted a $750,000 settlement from Cedars Sinai medical center over the horrific medical error that almost killed his newborn twins last November. At 12 days old, Thomas Boone and Zoe Grace were brought to the hospital with staph infections. They were mistakenly given a massive 10,000 units of Heparin, a blood thinner used to flush out IV lines, two separate times. The twins were supposed to be given just 10 units. The packaging for the vials that contain the 10 and 10,000 units of Heparin are hard to tell apart as both are colored in shades of blue and have small writing.
The error was detected at the hospital at 9pm at night, at which point the babies were given blood clotting drugs to counteract the Heparin. No one from the hospital notified the Quaids that their twins were in grave condition until the next day, however.
Three babies were killed in an Indiana hospital from the exact same medical error over a year prior to this incident and yet the manufacturer of the drug, Baxter Healthcare Corp, never changed the packaging of Heparin. Quaid is also suing Baxter for their gross error in failing to change the packaging.
Quaid and his wife Kimberley were on 60 minutes this March to talk about the ordeal they went through almost losing their babies. The twins were were born by a surrogate using his sperm and his wife's eggs after Kimberly suffered five miscarriages. Quaid came across as both passionate and committed to ensuring that future medical errors are prevented. He has since founded The Quaid Foundation, with a mission to bring awareness to preventable medical errors. Quaid also testified in front of Congress this Spring to urge them not to support a measure by the drug companies that would make them immune from lawsuits.
Many people hear about litigation and roll their eyes, but in my opinion Quaid absolutely did the right thing in this case. If no one sued the drug companies or hospitals for mistakes, how would they be held accountable for them? It's not a perfect way to address it by any means, but it does provide some kind of check to a very flawed system.
Dennis Quaid's twins are healthy and thriving at 13 months old. According to the 60 minutes report this Spring, they have passed all medical tests and do not seem to have suffered lasting results from the overdose.
[Some of the wording in the introduction is from an earlier article we wrote about this case.]
Dennis Quaid is shown outside The Late Show on 10/8/08. His twins are shown outside a hotel in Berlin with their nanny on 8/4/08. Credit: WENN. Dennis and Kimberley Quaid are shown out in Florence, Italy on 8/31/08