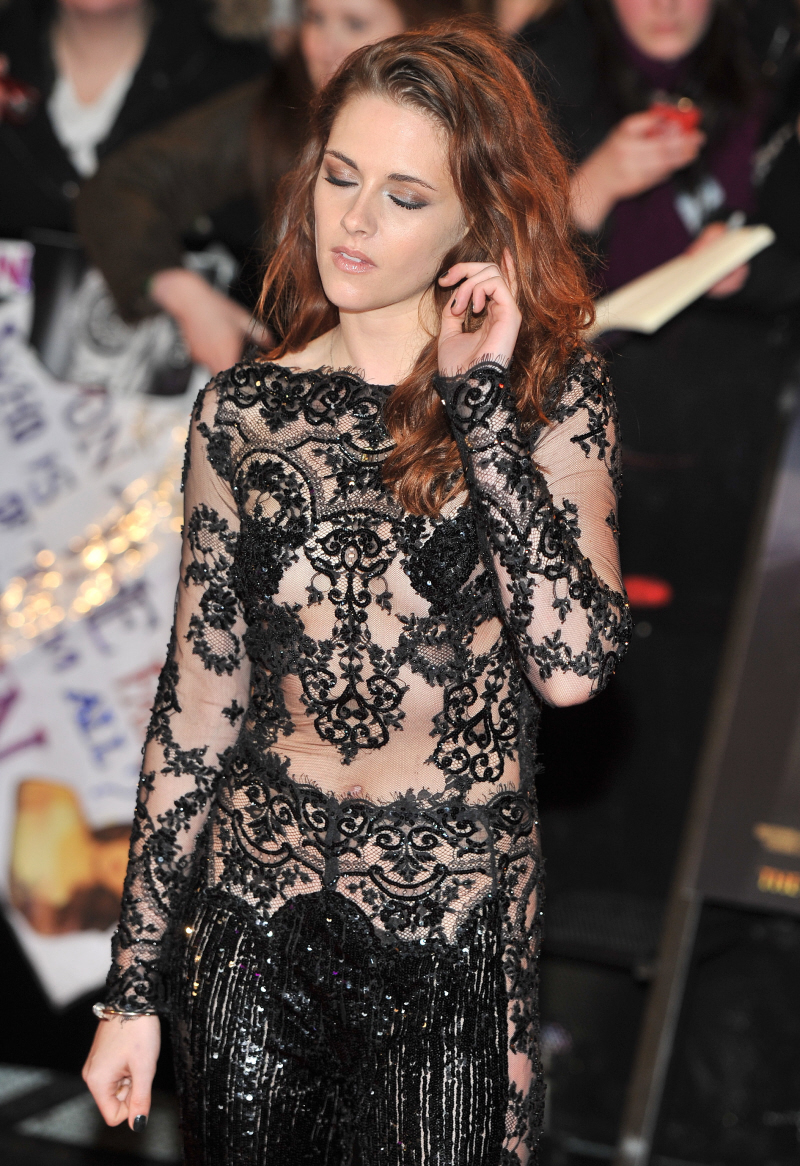 There are a million little Kristen Stewart stories in various tabloids and such, so let's just get to them. I had hoped that the Twihard news would die down significantly after the Breaking Dawn Part 2 press tour… and I guess it has. We are no longer facing a daily onslaught of all things Robsten, so that's good. But the Twihards still demand more and more details about their heroes. So… here you go:
*There are rumors going around about Kristen's Balenciaga contract. She was tight with Nicolas Ghesquiere, but he left Balenciaga a month ago and Kristen hasn't worn any Balenciaga since. Alexander Wang was just named the new creative director of the famed fashion house – and Wang definitely has less Twihardy urges. Like, Wang loves Michelle Obama and Zoe Kravitz. I could totally see Zoe replacing K-Stew as the face of Balenciaga.
*Kristen allegedly told Marie Claire Australia (these might be old quotes, I don't know) that "Thankfully I was never told I needed a Prince Charming or anything more than what I already had in me. You have to find your own way in life. I'm not into that rescue stuff." I know she's just trying to act all tough and hardcore and authentic, but I can't really slam her for this. I wish more young, influential women would talk about how Prince Charming is a pipe dream. CoughSwiftycough.
*Kristen also has a new interview in the LA Daily News in support of On the Road. Here's a good quote about learning how to surround herself with people who make her uncomfortable: "I read [On the Road] at a stage of life where you realize that you can choose the people who surround you. You can fall into the habit of being comfortable. There are people that are nice to be around, but they don't challenge you. Those are not the people I wanted in my life. I want people to throw me off a little bit so I can figure out why. After I read the book, I thought I needed to find people that I feel like I needed to chase after. And I wanted it to be hard to keep up with them. So it wasn't difficult to stay committed to the movie."
*Kristen on whether On the Road is misogynistic, or if it has something to say to the current generation of feminists: "People ask me why is the story so relevant if we progressed to this point – that times were so different, so conservative then. I'm not too sure about that. Maybe on the surface, but I don't think people change. Circumstances change. Human desires, things that you want out of life are always going to be pretty varied. But there'll always be a group of outsiders who don't feel that way. Once they find each other … they make it OK to walk a different line and have different expectations of life."
*And finally, Hollywood Life reports (straight from K-Stew's Twi-hole) that Kristen is TOTES OVER Rupert Sanders and she, like, totally doesn't even, like, think about him anymore. A source tells HL: "Kristen doesn't talk to or talk about Rupert Sanders to anyone. Unless Rob brings up his name for some reason, Kristen would never, ever mention his name. She has moved on. She is really just focused on her number one priority right now, which is Rob." I'm sure she has moved on. I'm sure she's on the hunt for her next lover, someone who can "challenge" her because she doesn't like how "comfortable" it is with her Prince Charming. See how I wrapped that all up? Epic.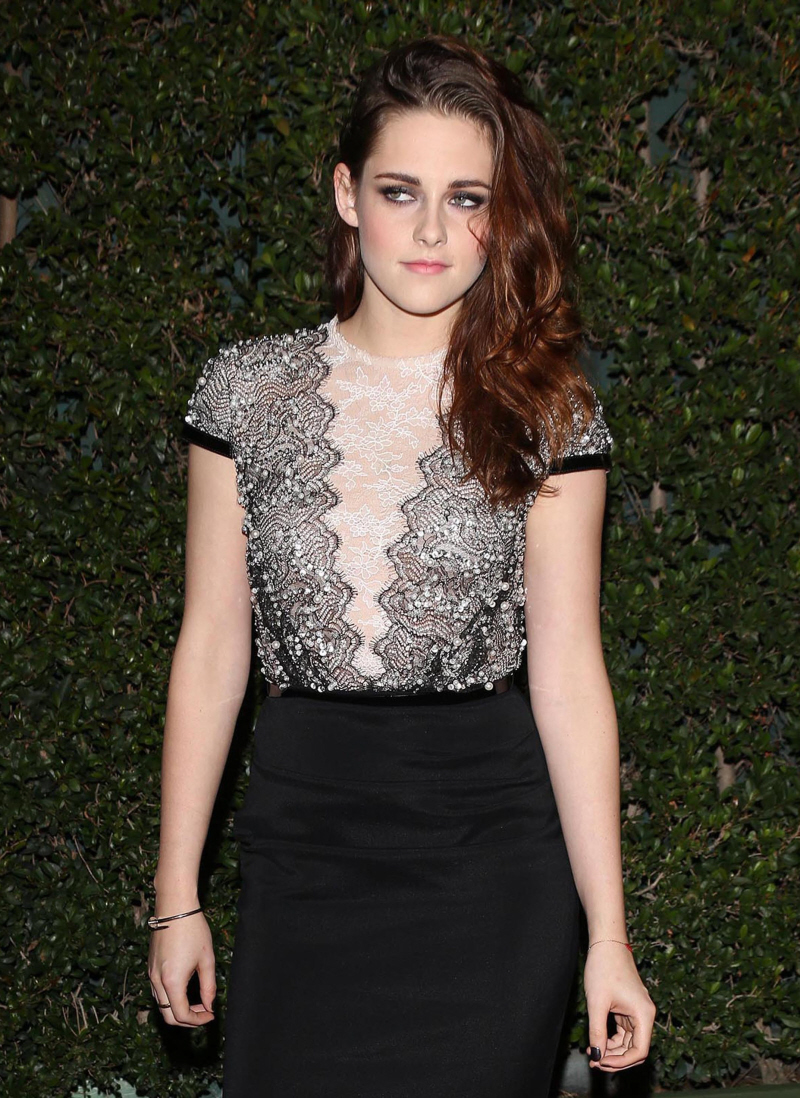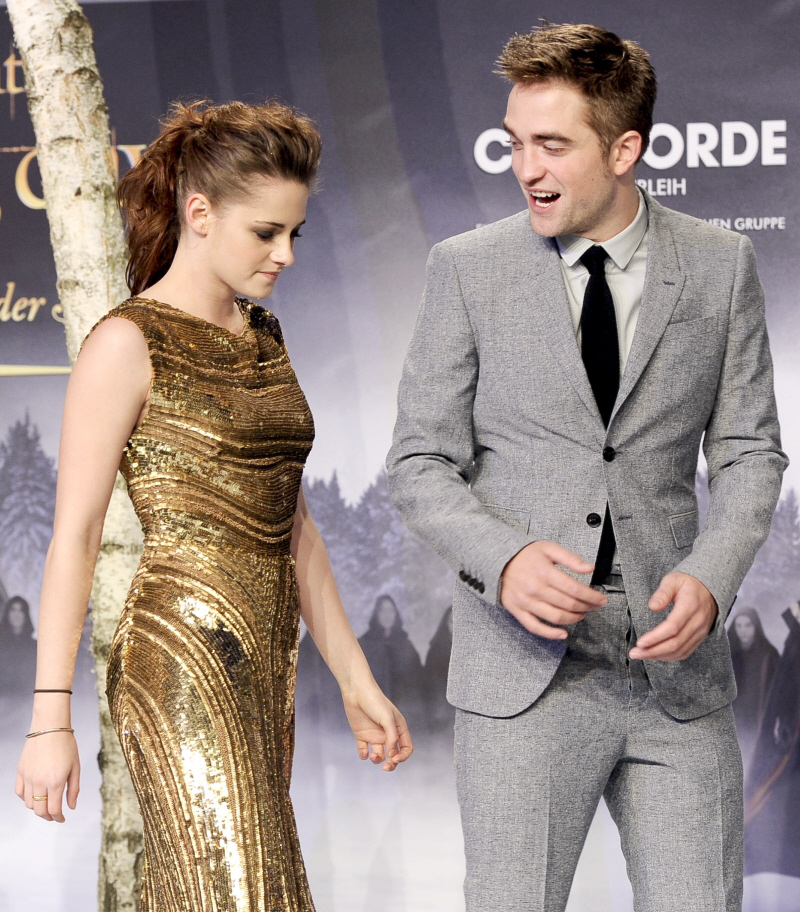 Photos courtesy of WENN.