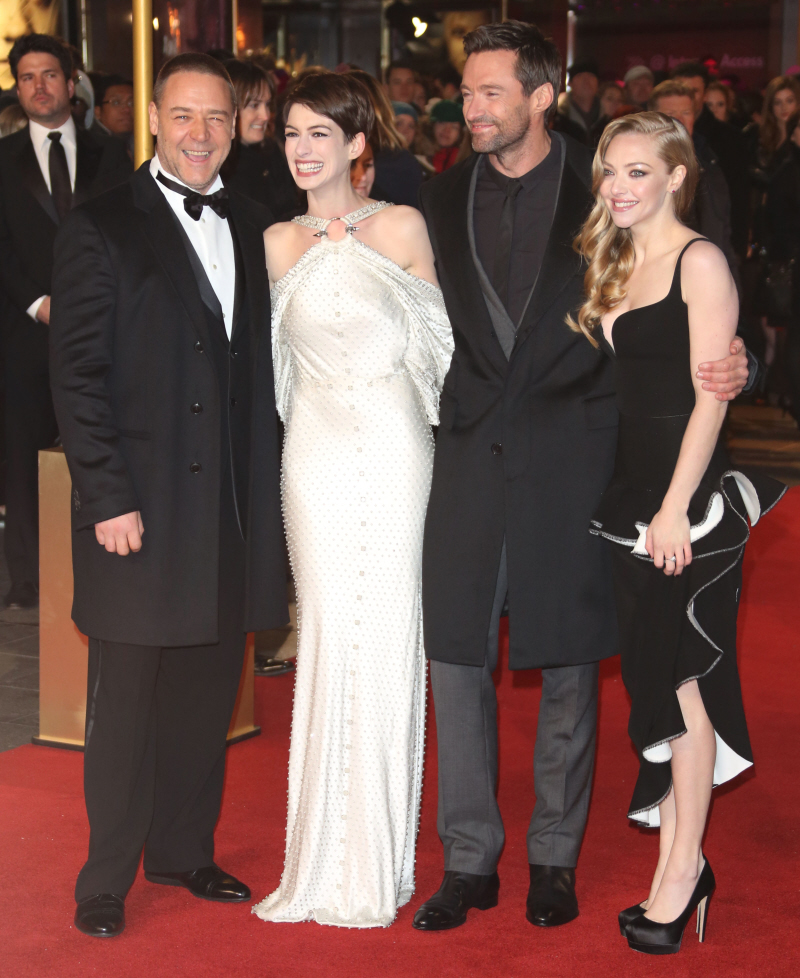 Here are more photos from the Les Miserables premiere in London last night. This post is devoted to the men of Les Mis, although you will see the occasional lady too. Let's start with Hugh Jackman, shall we? He looks good… but he should have shaved. The five o'clock shadow is making him look OLD. Almost haggard, and Hugh rarely looks haggard (to me at least). There's been a slow but steady groundswell of support for Hugh recently, have you noticed that? I think this year might bring him his first Oscar nomination. I would like to see that very much, because unlike so many actors, I think Hugh would be so, so honored to be nominated. Like, truly, it would make his life.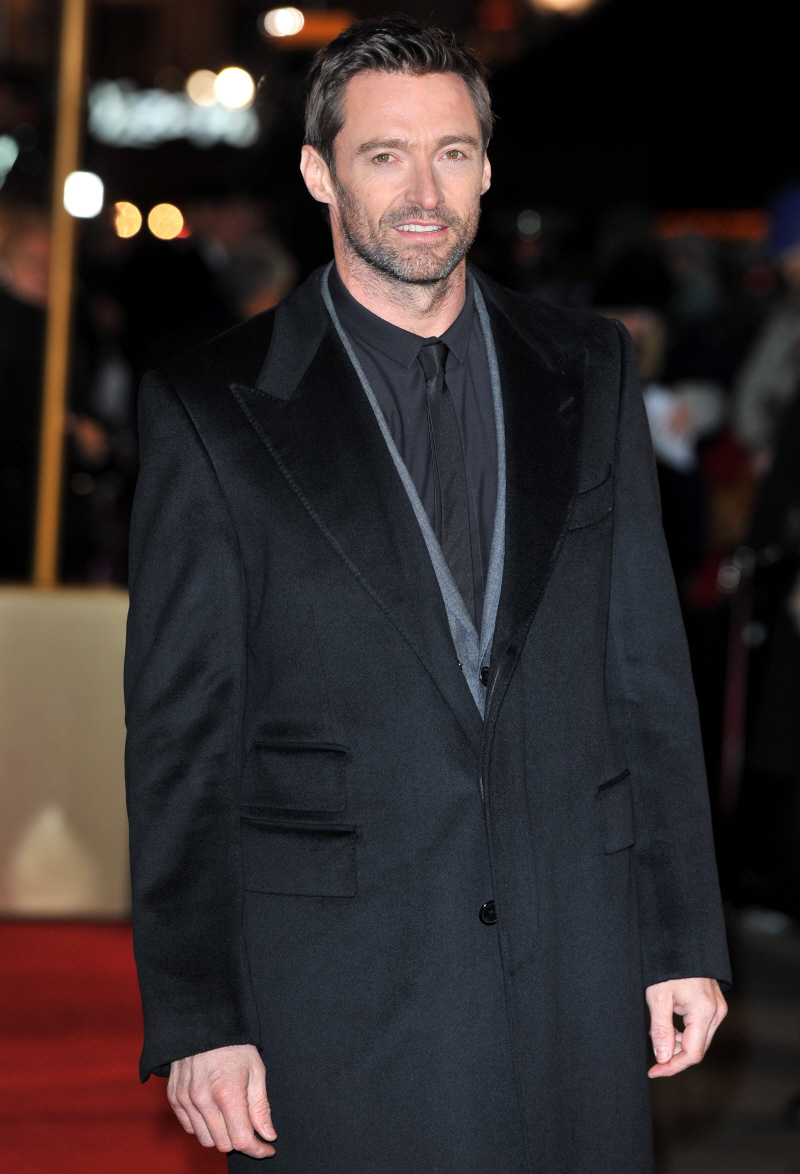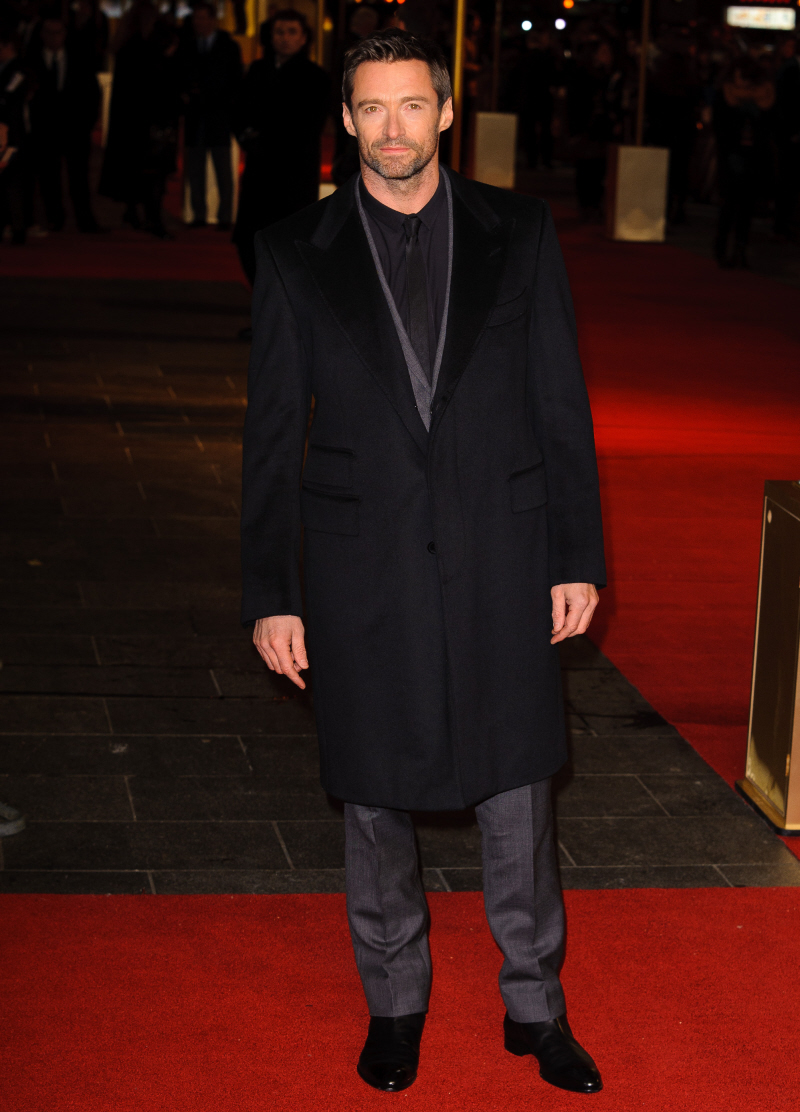 He's not in the movie but Idris Elba was at the premiere, and I think you would all agree that whenever I get new Idris photos, I use them. This man…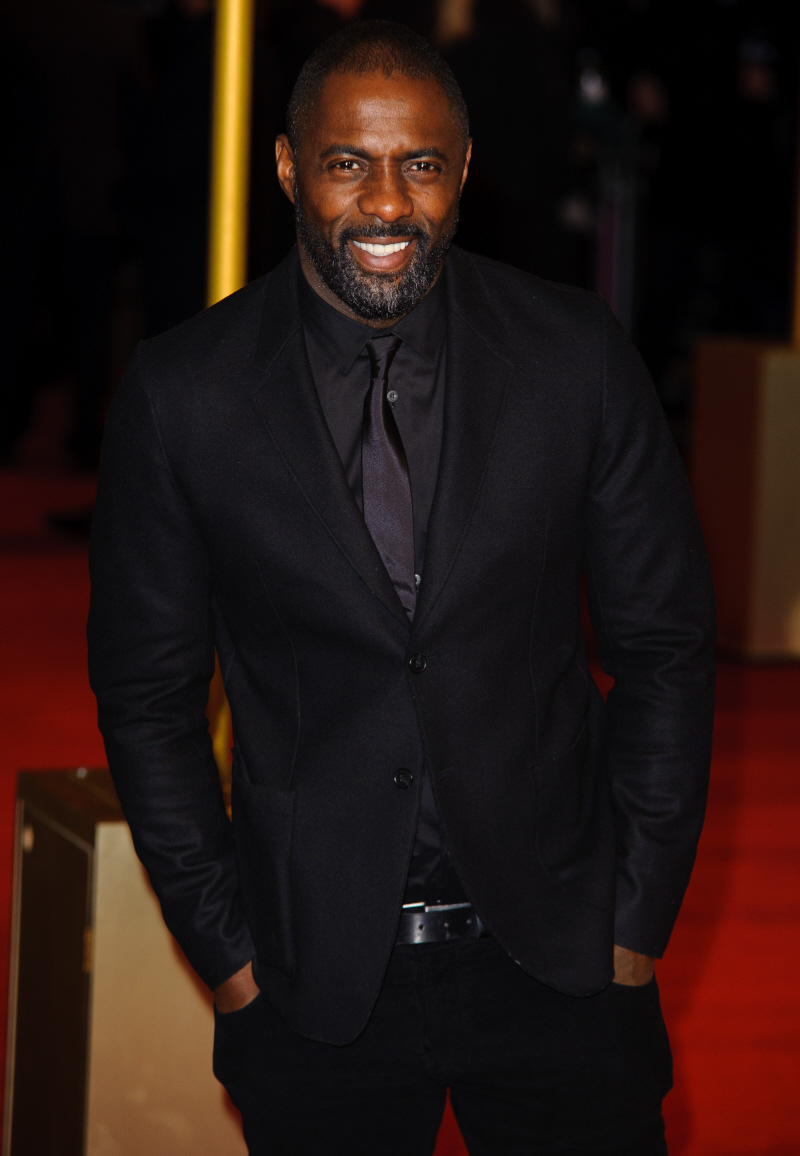 I'm not a huge Eddie Redmayne fan, but I've heard him talk on and on about how much he wanted to get a part in a musical and how jazzed he was to get this, and it made me kind of like him. He seems kind of film-geeky and sweet now. Usually I find his eerie handsome-ness to be off-putting. Like, sometimes he's beautiful and sometimes he looks psychotic. I like his velvet Burberry suit! It suits him.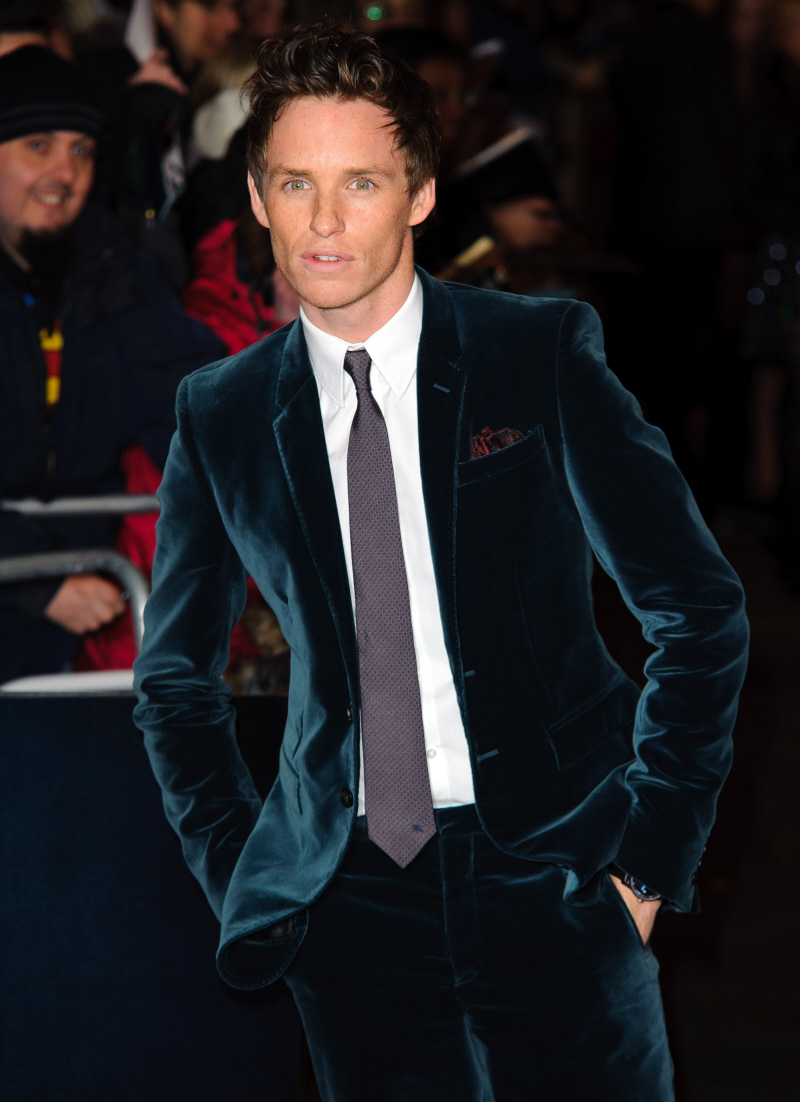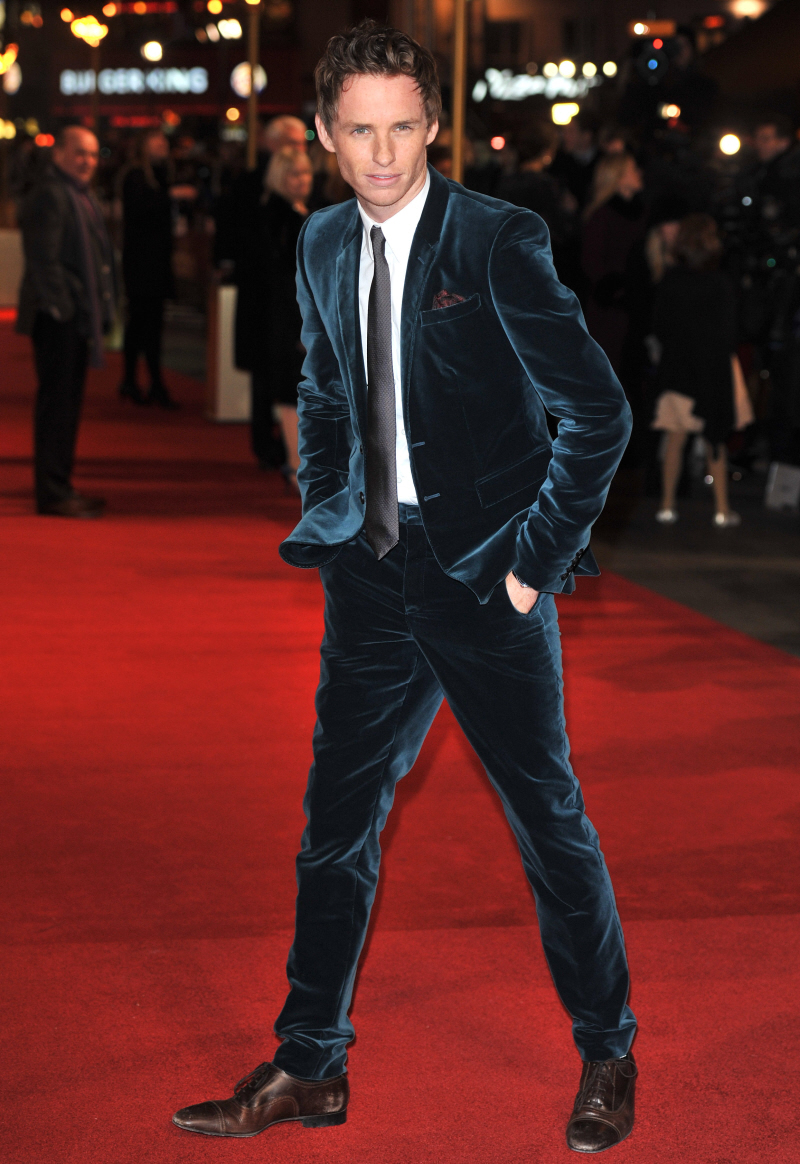 Russell Crowe… I'm sorry, but I would STILL hit that. I know, I know. I can't explain it. I've seen LA Confidential too many times. I'm not a big fan of his buzzcut, but I'm sure it's for a film. It'll grow out.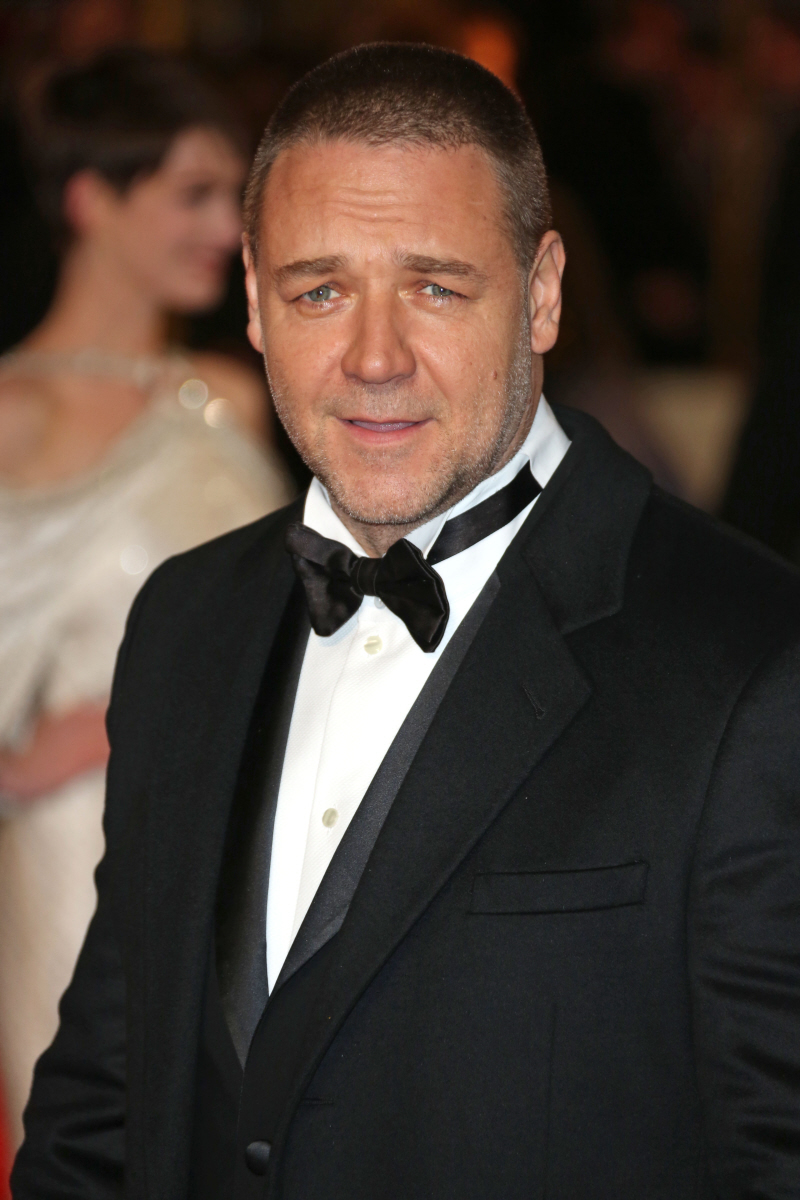 Sacha Baron Cohen is extremely tall, and Isla Fisher is very short. They know this. They've been together for a long time, and they know how different their proportions are. So why did she dress up like Sacha's child-bride? Weird.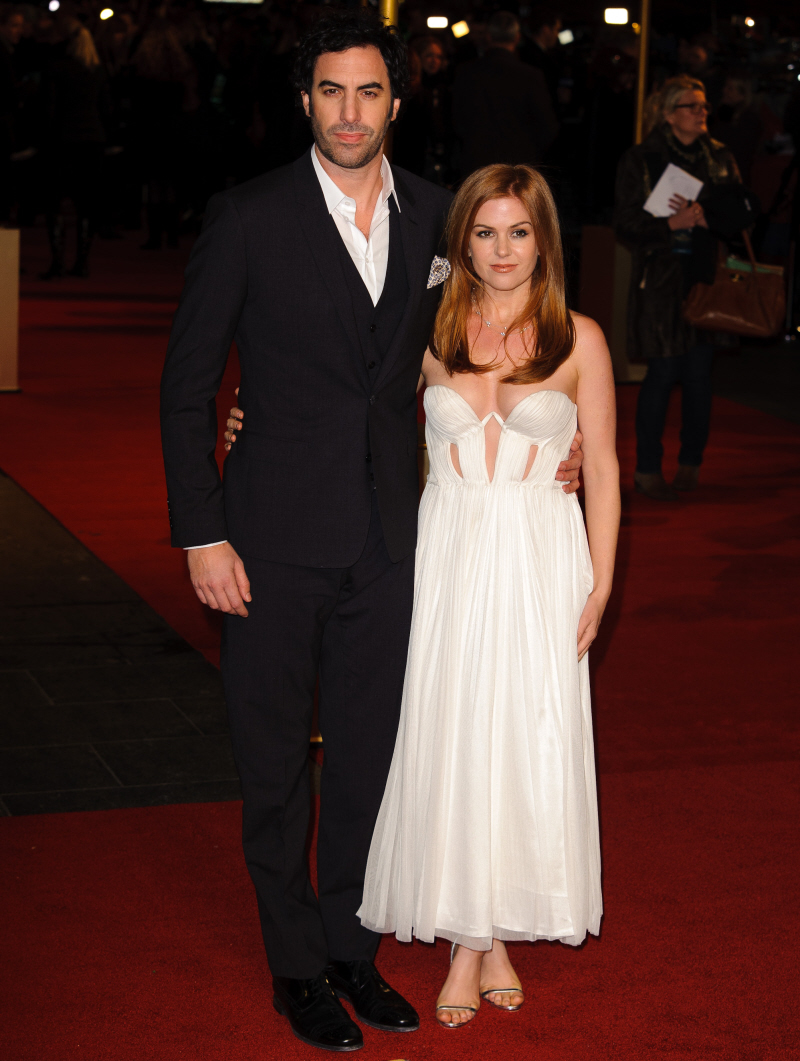 Photos courtesy of WENN.