This is so painful to witness. Last month, CB covered John Travolta and Olivia Newton-John's campy Chrismas album cover, and like her, I still can't believe this isn't a joke instead of a real record that will (presumably, if anyone buys it) benefit charity. I'm not a huge Grease fan, which may be because I tried out for the part of Rizzo in my school's 8th grade musical, and it was a total disaster audition. I remember getting through the acting part of the audition and getting called back for the singing part the next day, but my hopes were dashed when I spotted the music teacher actually cringing behind the piano during my tryout. So yeah, bad memories.
Anyway, John and Olivia are making good on their promise to ruin Christmas by releasing the new video to their "I Think You Might Like It" song. It's just as awful as expected, and the lyrics include "making love all night," which I really don't need to think about in the context of Travolta. Gross.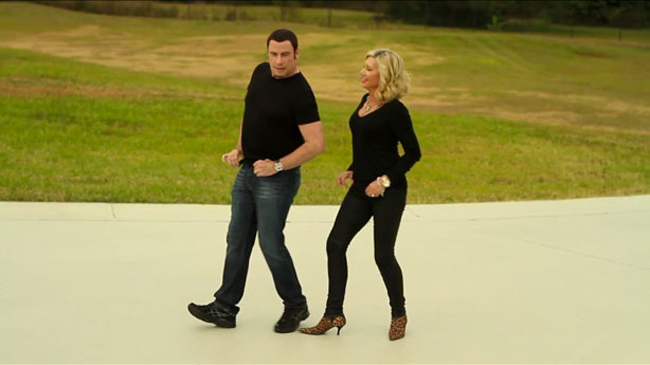 Honestly, I don't know what either this video has to do with Grease nostalgia except that it actually stars John Travolta and Olivia Newton-John in black t-shirts. If I was a big Grease fan, I'd be majorly pissed off after watching John crap all over Danny Zuko's memory. John would also like to remind us that he is a licensed pilot.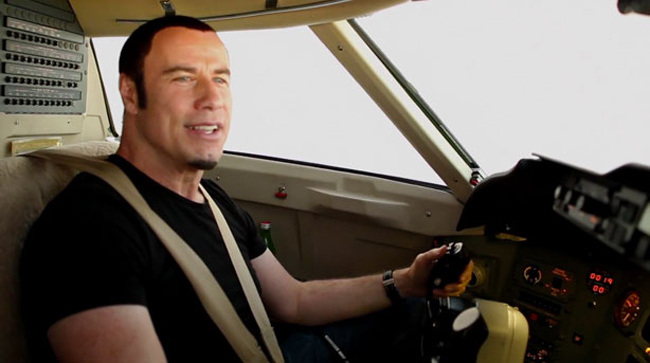 I presume that this is John singing to his absent wife, Kelly Preston. You're convinced that they're in love, right? Because they are a happily-married Scientologist couple.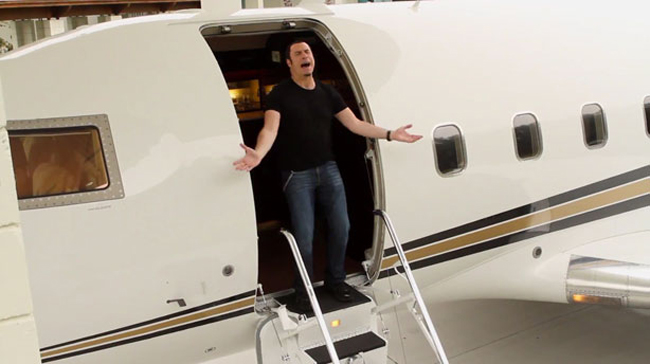 Oh wait, now Kelly Preston appears for absolutely no reason at all at … an airport? Looks more like the car-rental place next to the airport. She also dances because she's just so happy to be married to John, I guess.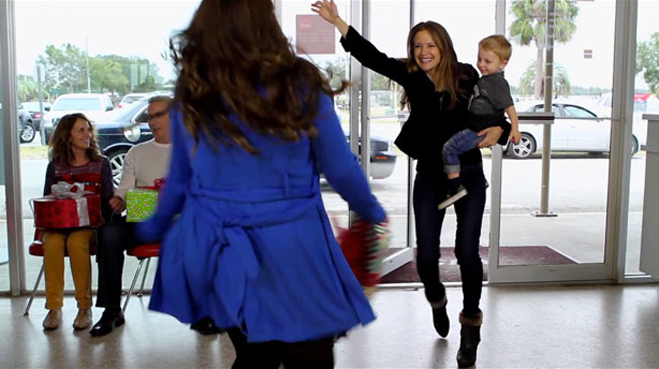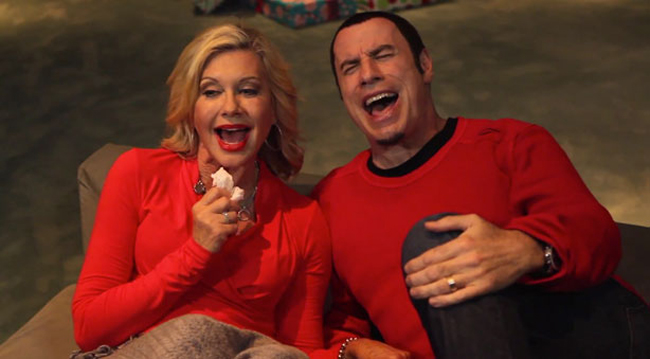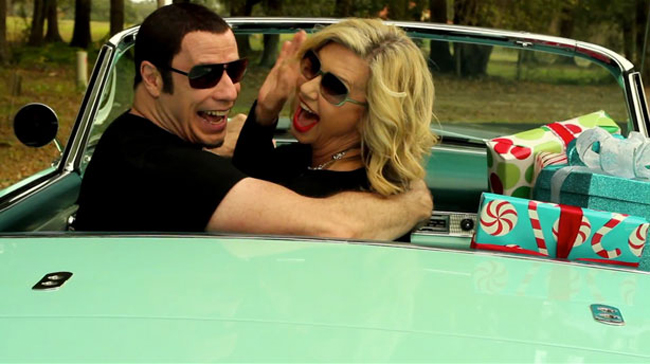 Screencaps courtesy of Esquire