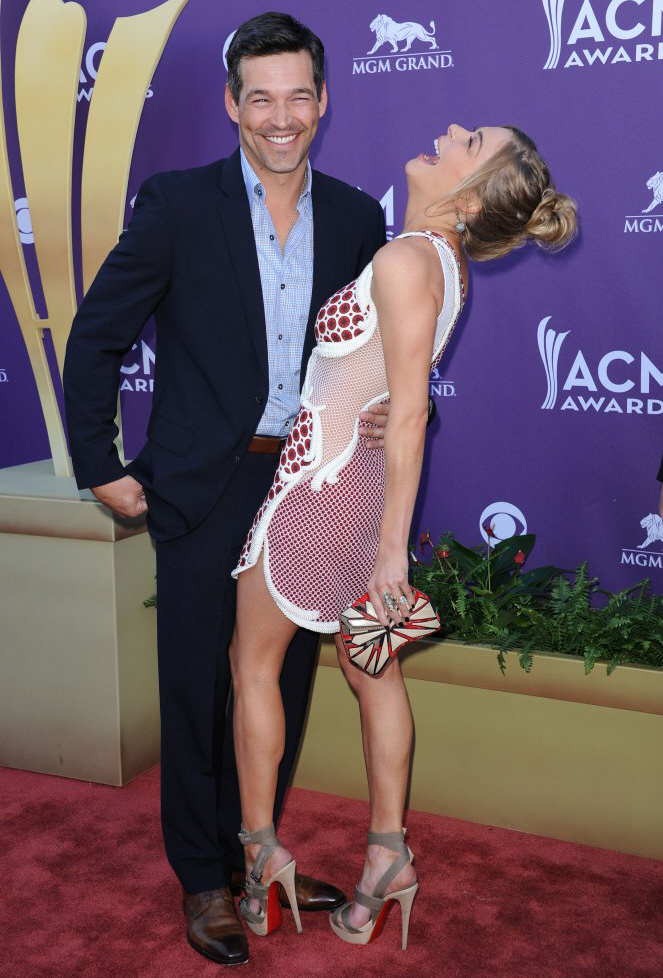 I don't know if LeAnn Rimes is a sociopath. I don't know if LeAnn has a "severe eating disorder" and she pops laxatives like candy. But I do know that Brandi Glanville believes those things, and I know that Brandi is feeling particularly scorched-earth these days. Brandi is no longer paying lip service to the happy, well-managed blended family that no one ever believed was real anyway. First Brandi gave an interview to HuffPo calling LeAnn a sociopath and claiming LeAnn "endangered" Brandi's sons Mason and Jake. Then Brandi followed that up with a balls-out exclusive interview with Us Weekly in which she called out LeAnn on many, many different topics.
So, what has the response been so far? Denials. Hysterical, nonsensical denials. LeAnn's rep issued a statement to E! News that made me roll my eyes until they nearly fell out:
"Her whole show is based on controversy, drama and publicity," Rimes' rep Marcel Periseau said in a statement to E! News of the Real Housewives of Beverly Hills player. "She is the only one to gain by spewing forth inaccuracies, rants and half-truths. It's time for people to see it for what this really is…What better way to keep herself relevant?"

Glanville, meanwhile, tells E! News that the story she gave to Us Weekly regarding her concerns about Rimes' parenting skills—including the laxative claim—is "all true."

"Why is all the name calling just coming from one side?" Periseau continued. "Brandi keeps using threatening and mean-spirited statements like 'I think she is a sociopath,' 'I don't hate her I feel sorry for her but if she hurts my kids I will cut a b–ch or probably something worse,' 'I wanted to kill her,' etc. and all LeAnn says is 'my boys,' 'my family' etc. Are LeAnn's words threatening or mean-spirited? I beg to differ. LeAnn and Eddie have the boys 50 percent of the time, so they are a family and LeAnn is a great and caring co-parent. As Brandi stated 'my boys love her' and LeAnn loves them."

"Brandi keeps grasping at straws to make LeAnn seem like an unfit person. Brandi's story changes daily, one day it's an eating disorder, one day it's Twitter, one day the boys aren't safe, etc. She says she hasn't seen or spoken to LeAnn in months but yet knows everything that is going on. None of Brandi's allegations are true. People need to see it for what it is—PUBLICITY! It's time for Brandi to move on," he concluded. "LeAnn has!"
That was the most unprofessional-sounding denial I think I've ever read from a PR professional. Right? PR mistakes: don't substantively restate your opponent's case; don't overestimate your client's popularity or celebrity, or mistake "infamy" for celebrity; don't fail to make a rudimentary attempt at a logical explanation. I mean, when the dude is listing all of the "name-calling" he acts like all of those things could not be true at one time. They could be true at one time. And they probably are all true right now. Meanwhile, Eddie Cibrian has publicly released an email he sent to Brandi Glanville, so we'll know that Brandi was totes lying when she said that she doesn't communicate with her ex-husband. This is so ridiculous and funny.
Wowsa! There's no doubt whose side Eddie Cibrian is firmly on! After a brief period of relative peace, the actor's ex and current wife are embroiled in a bitter war of words once again, with name calling and accusations flying thick and fast — but Cibrian is not afraid to step straight into the war zone, and make it clear who he is backing – sharing with RadarOnline.com exclusively a scathing email he fired off to Brandi Glanville.

Brandi claimed that the only way she can get any kind of response from Cibrian is to post a rant on Twitter, but RadarOnline.com has exclusively obtained email evidence to the contrary… Eddie is calling bull on Brandi's claim, passing on to Radar the email he sent to his ex-wife on December 2, in its entirety.

"I know your life exists solely for the purpose of living and creating drama," Eddie wrote. "It's a sad way to live. It's so obvious that you have to constantly mention my wife so people will care what comes out of your mouth. One day when wine and narcissism are not consuming you, you will realize how fortunate the kids are to have LeAnn in their life. She is amazing with them, as the kids will 100 percent attest to. You should be so lucky to one day find someone who will love and respect Mason and Jake as she does. Although, I really don't know how anyone can put up with your constant bullsh-t. No wonder you have lost so many 'close' friends.

"Grow up already and for once, PUT THE KIDS FIRST!"
Much like "Eddie's statement" to Us Weekly yesterday, I feel LeAnn's presence in this email. She might not have typed it up herself, but she was definitely in the room while it was being written. I feel her energy. Incidentally, is anyone else seriously perturbed by the repeated statements that Brandi should consider herself "lucky" that LeAnn is there for Mason and Jake, and that the boys are "lucky" to have LeAnn as a "bonus mom"? That really bugs me. First of all, it feels like a threat, like, "Well, LeAnn is here IN CASE SOMETHING HAPPENS TO YOU. Aren't we lucky?" And secondly, it's just further evidence of how LeAnn's narcissism permeates every single thing ever. It can't be about the boys, it's about how the boys are LUCKY to have LeAnn. It can't be about Brandi's (legit, IMO) concerns about how her sons are being co-parented, it's about how Brandi should feel LUCKY that someone so amazing (LeAnn) is now married to Brandi's ex-husband. It's all about The LeAnn Show.
Also: "I know your life exists solely for the purpose of living and creating drama" – people who live in glass Twitter palaces shouldn't throw drama stones.
UPDATE: …. and Brandi has already responded to Eddie's email leak. Do I need to go into details? No. You can read it here.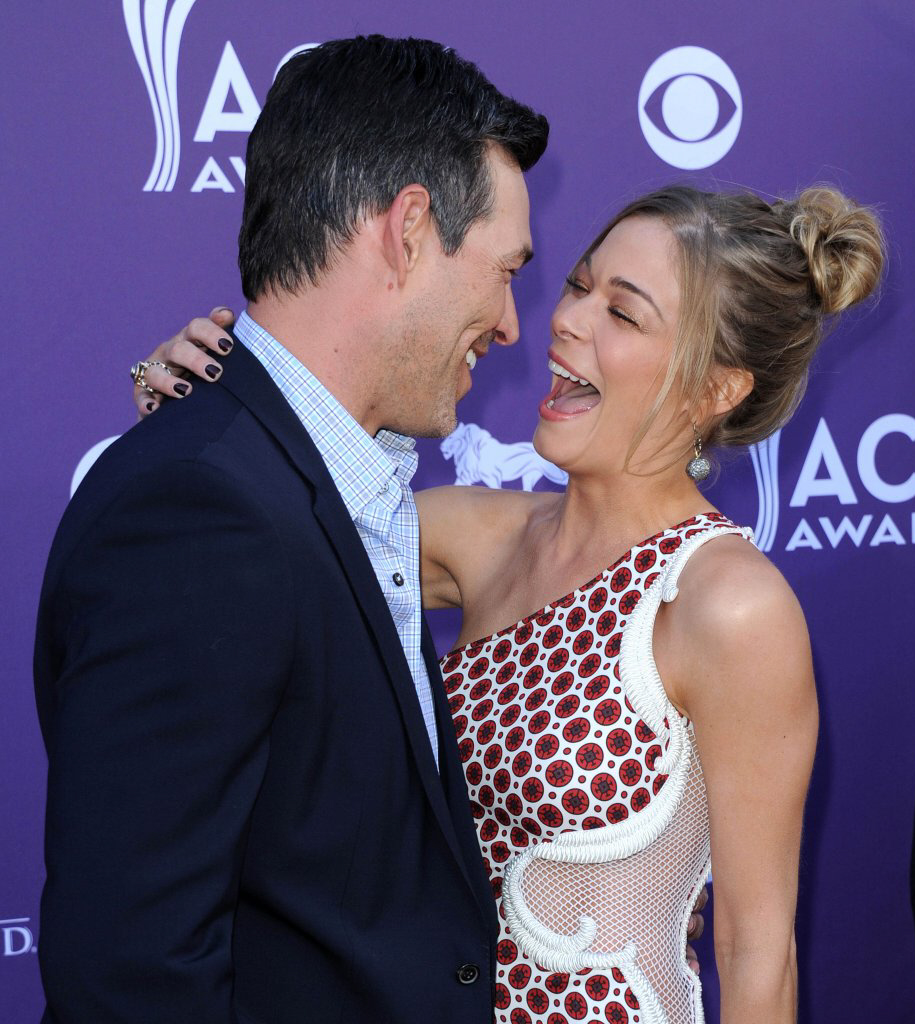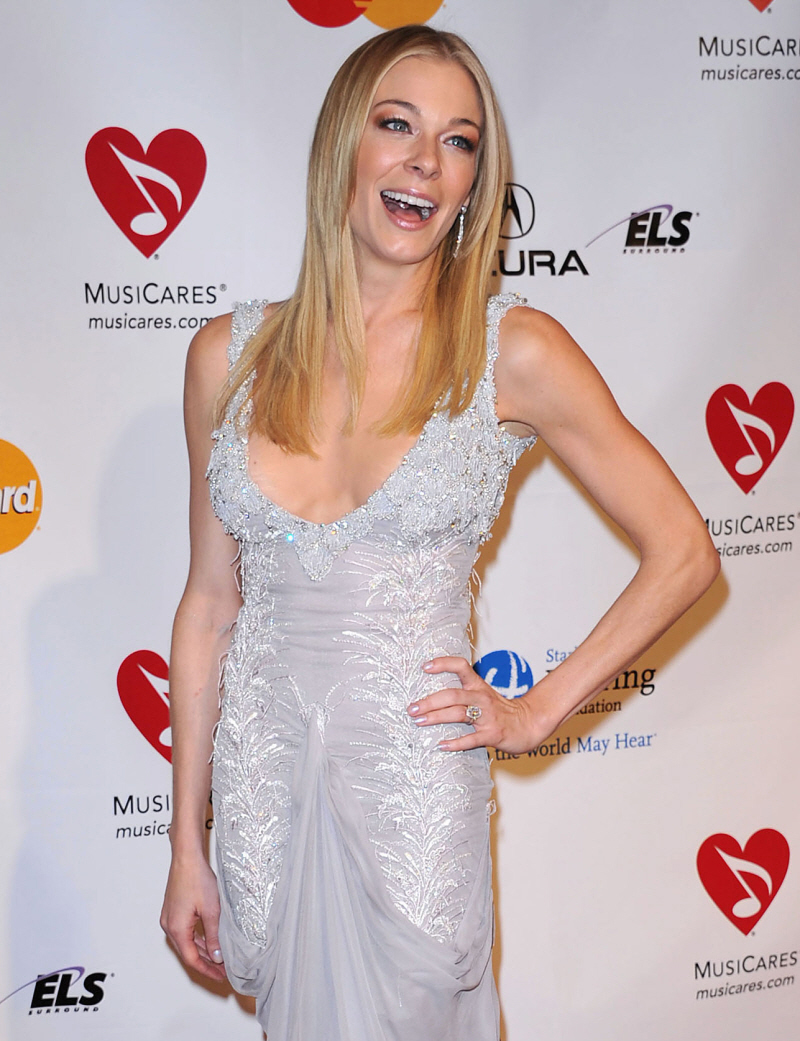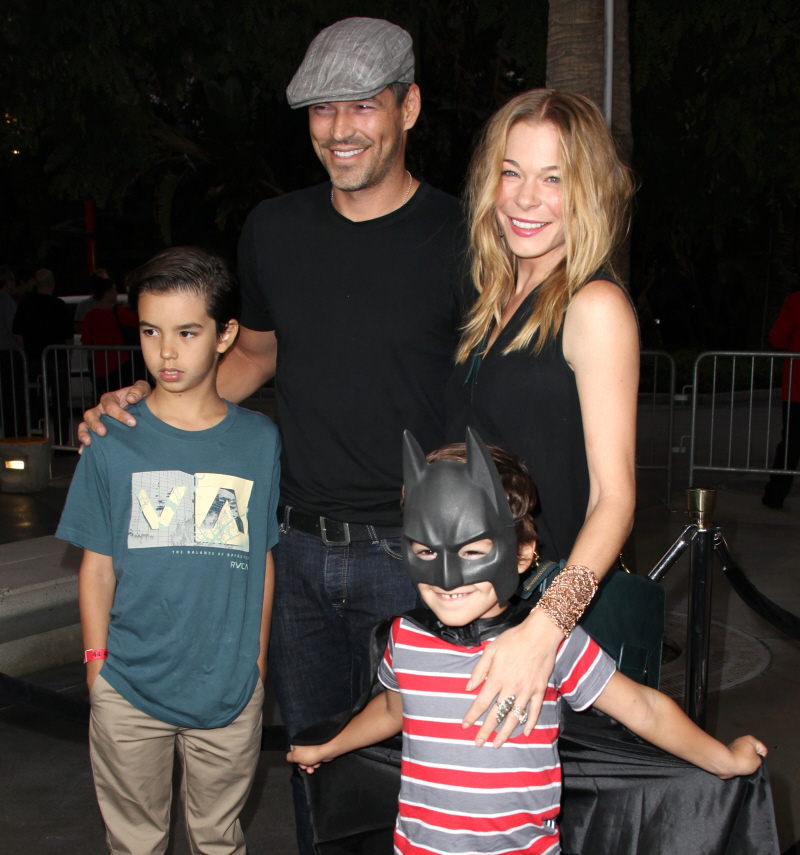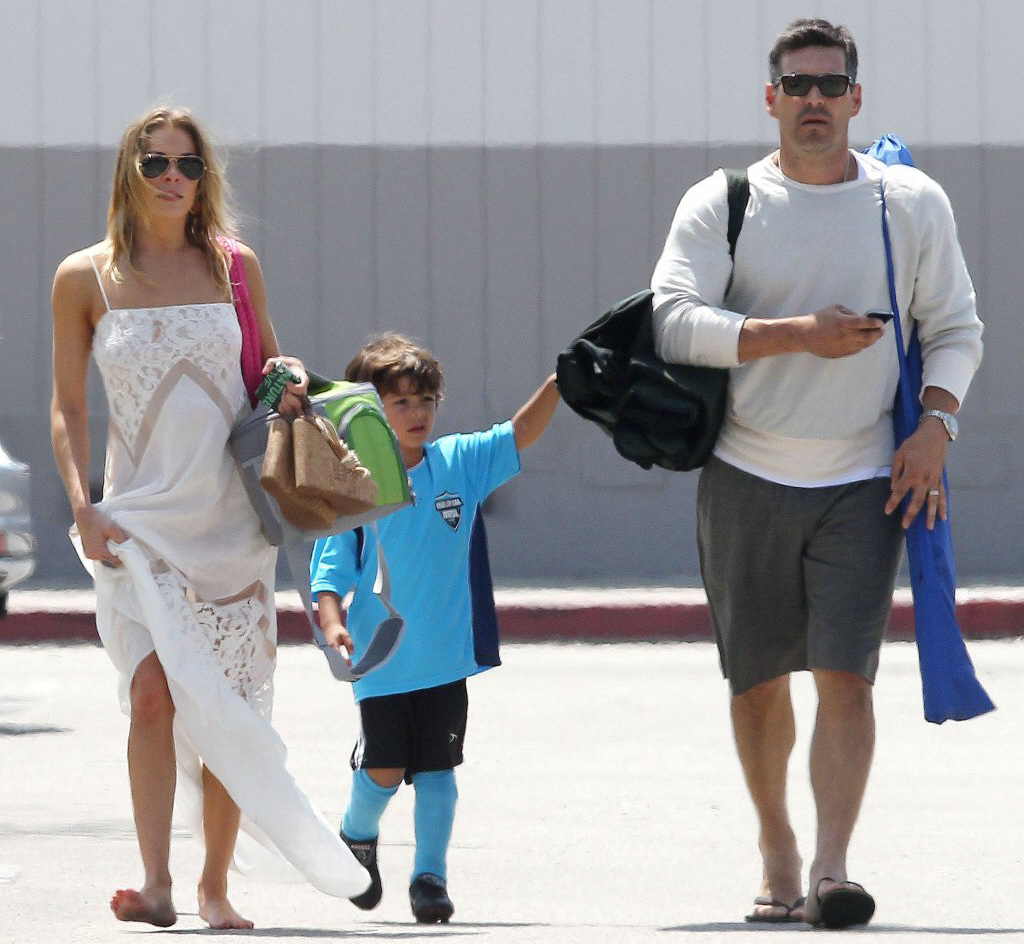 Photos courtesy of Fame/Flynet and WENN.