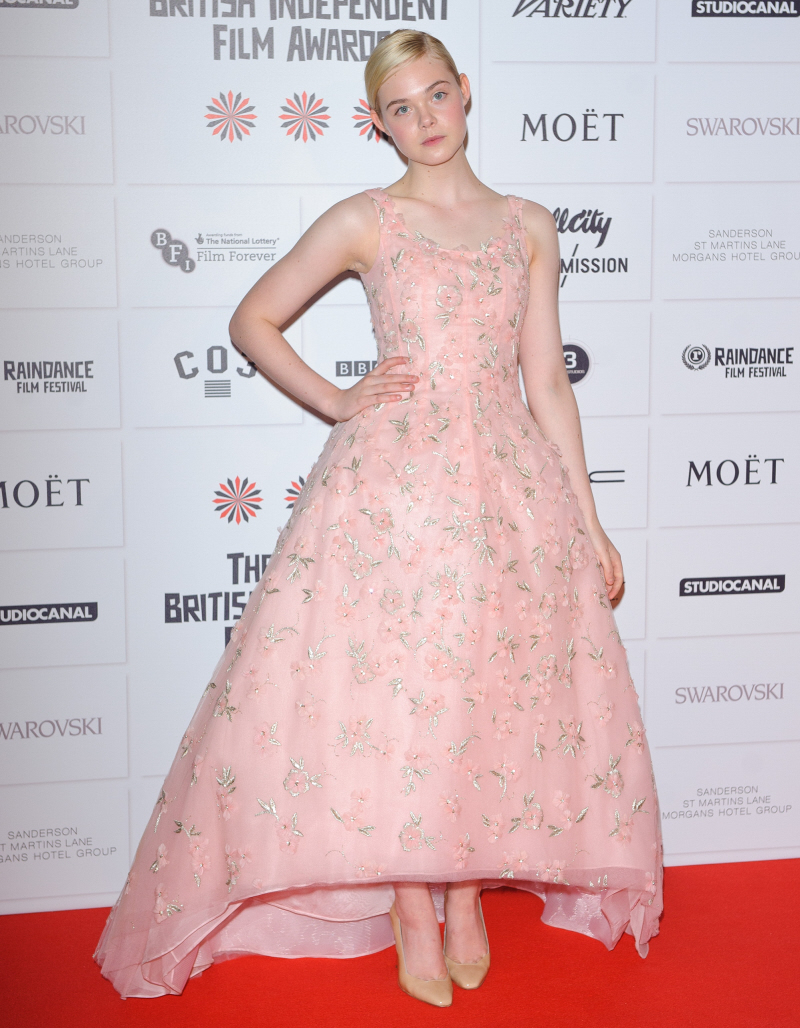 Here are some more photos from last night's British Independent Film Awards in London. I already covered the "hot guys" although in retrospect… yeah, Tom Hiddleston just wasn't doing it for me. I want you to just go back to the Hot Dudes post so you can get a feel for what this event was supposed to be like, fashion-wise. The BIF Awards aren't the Oscars or anything, and they're not the BAFTAs. Traditionally, I think they should be considered as very similar to the American Critics Choice Awards, or one of the more prestigious critics' awards. The dress code (informally) is cocktail-evening – most men were wearing suits, not tuxedos. Most ladies were wearing cocktail dresses or suits. But not little Elle Fanning! Elle wore this full-on Oscar de la Renta GOWN. Ugh.
While a pale pink Oscar de la Renta frock is "girly" enough for someone so young, did no one say, "Hey, should we let a 14-year-old wear a giant gown for a cocktail-style event?" I guess this only bugs me.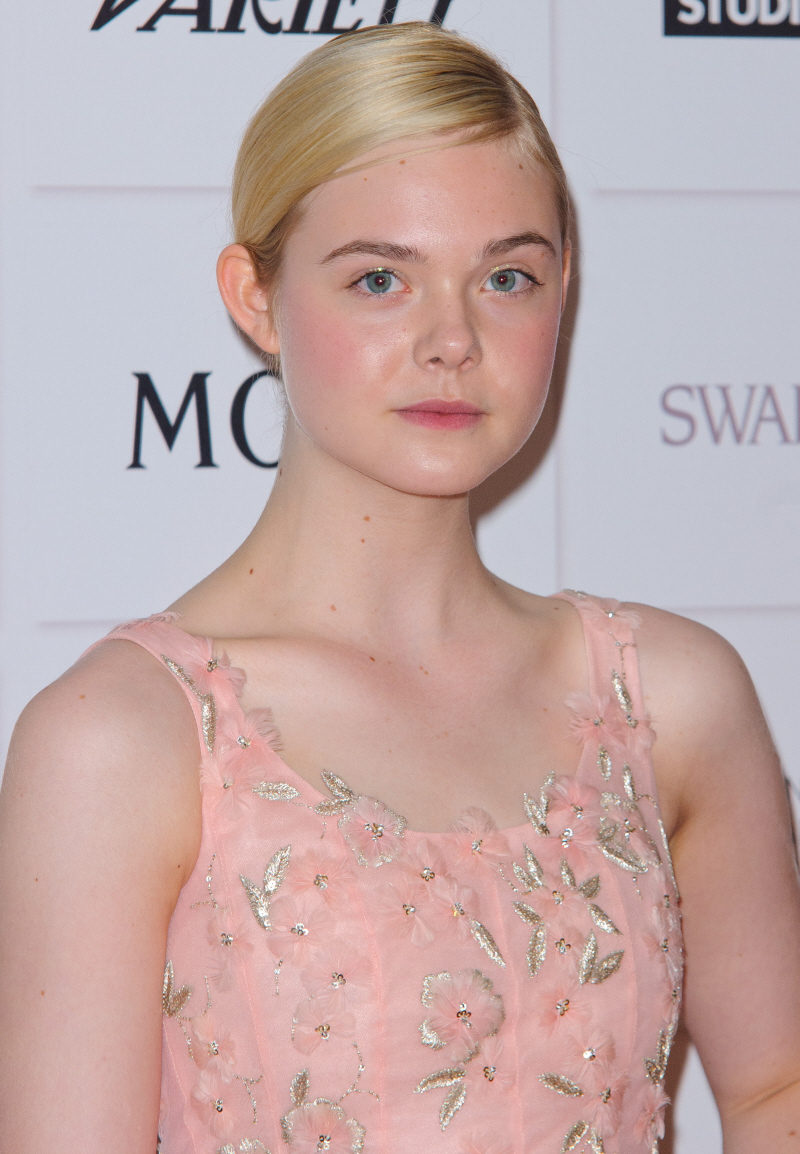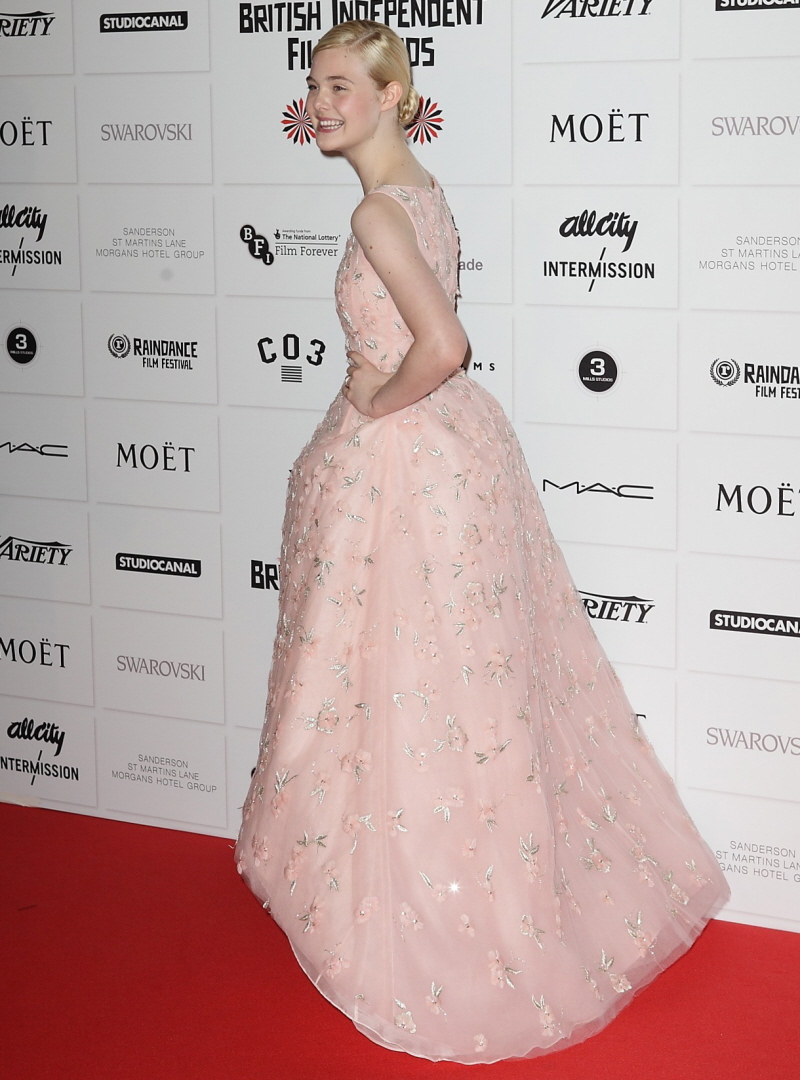 Here's Noomi Rapace in a simple and not-cute LBD. I love Noomi, but I feel like she needs some style help.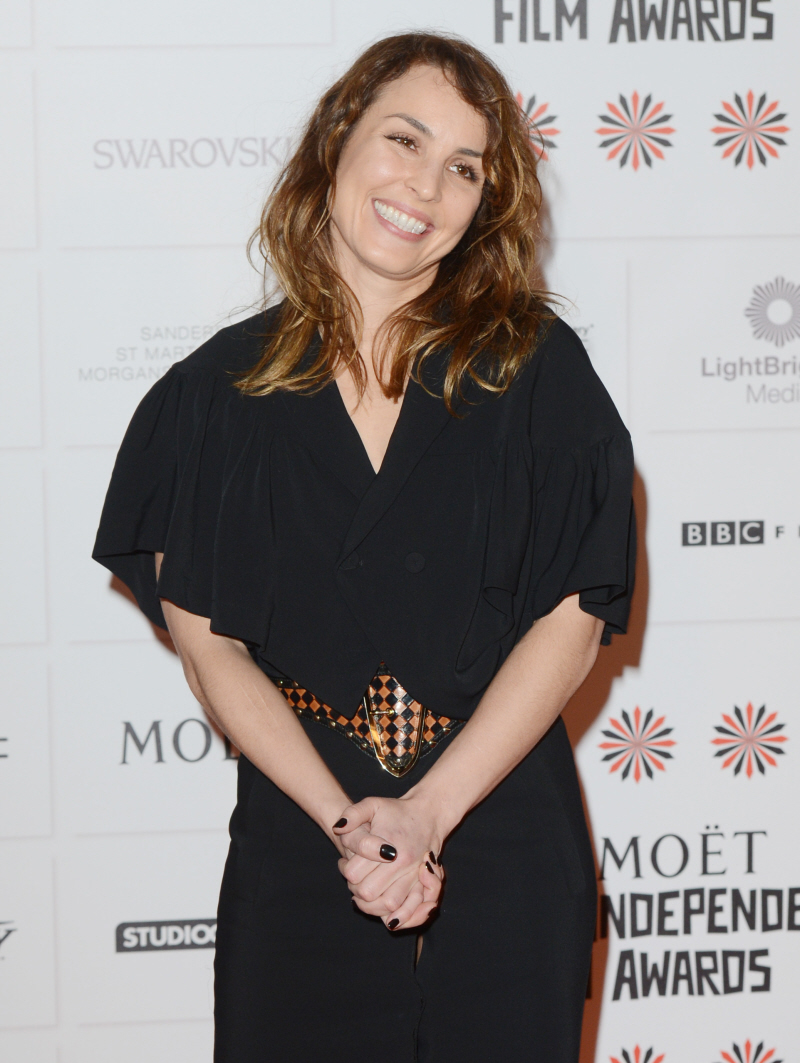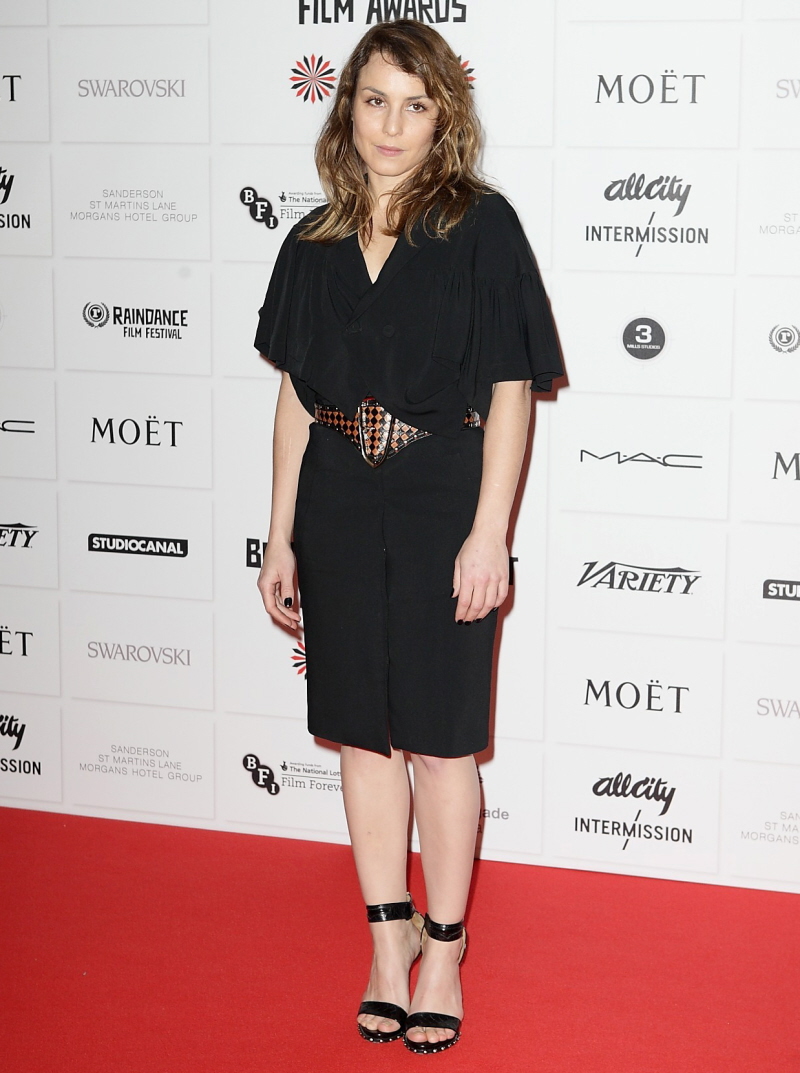 And here's Alicia Vikander in Chanel. After my hissy fit about Elle being overdressed, should I say the same about Alicia? Eh. To me, this looks like something a starlet would wear to a premiere, which is what the event called for. Elle's dress looks like something that she would wear to the Golden Globes.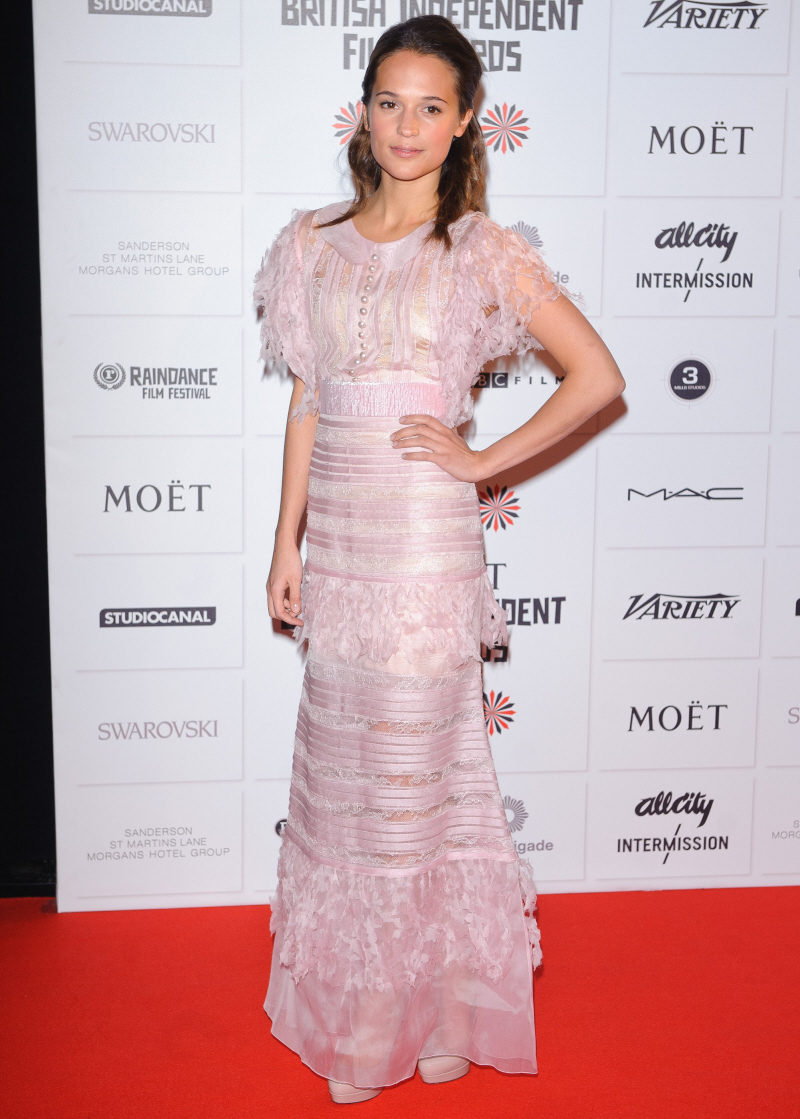 And here's Ruth Wilson in Jason Wu. She's super-talented and while I don't care for this look, I like that she's mixing it up.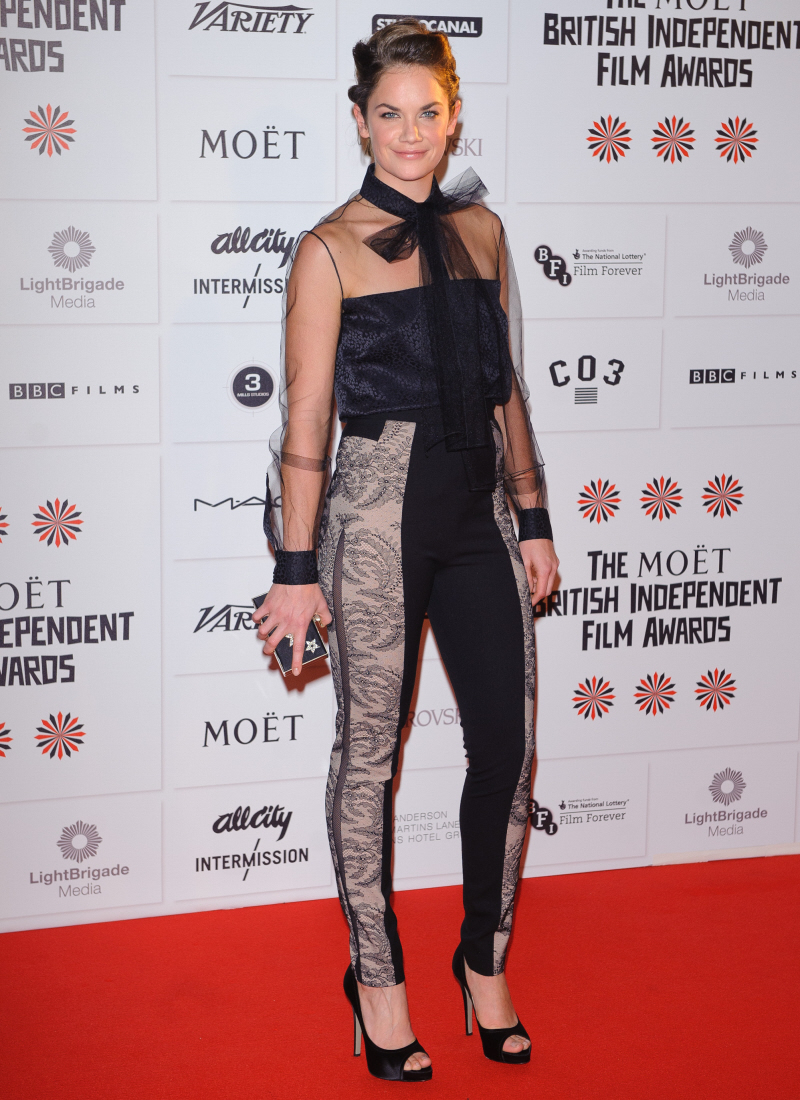 Photos courtesy of WENN, Fame/Flynet.