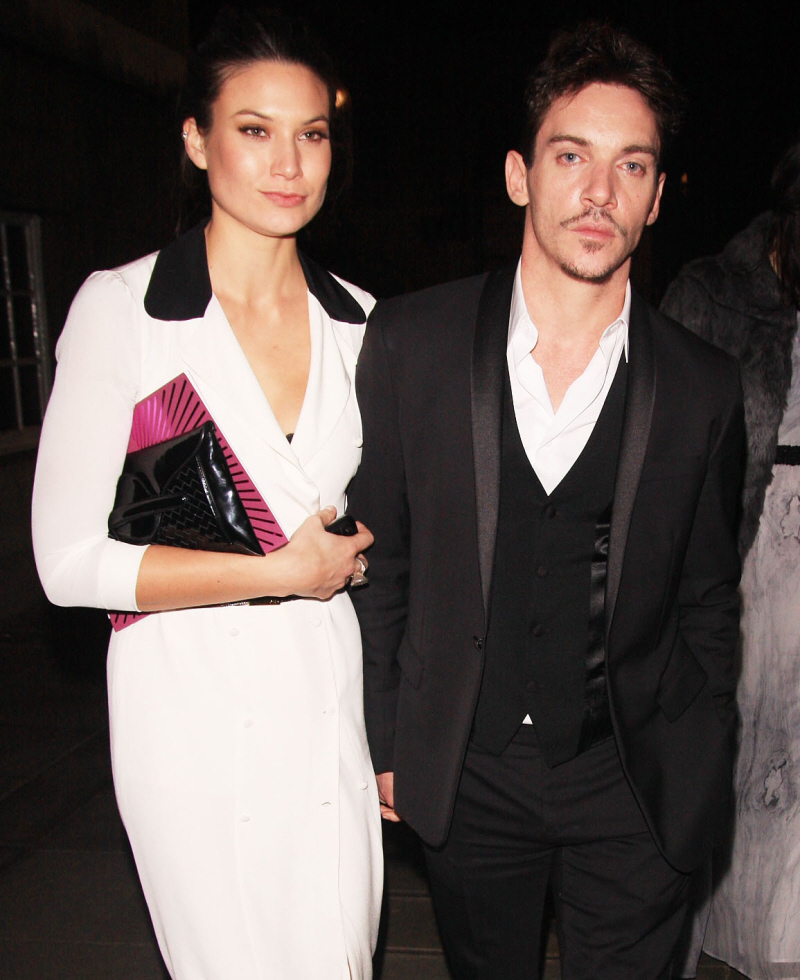 Last month, I wrote my first Jonathan Rhys Meyers post in nearly a year. He was in Moscow promoting a film which might not ever be released in America. He looked good for his public appearances in Moscow – he looked sober-ish and healthy-ish. I'm not going to flat out declare that he's sober or healthy, because… God knows. Whatever is going on with him, he looks like he's functioning. He's got a new TV show that will debut next year on network television, so we'll see.
In those previous photos, I noted that Jonathan looked especially friendly with his costar Natalia Vodianova, and while I didn't think anything was going on between them (Natalia has a thing for billionaires and ONLY billionaires), I did wonder if JRM was done with his girlfriend of many years, Reena Hammer. As it turns out, Reena and JRM probably are done, and have been done for a few months at least. Last month, he stepped out with a model named Victoria Keon-Cohen (the dark-haired girl in the header photo), and now the Mail is saying it's for real:
Stardom has brought highs and shocking lows for actor Jonathan Rhys Meyers. But now it looks as if the Irish star, who played Henry VIII in the raunchy BBC series The Tudors, has finally buried his demons after moving in with stunning model Victoria Keon-Cohen.

Meyers, 35, has had a torrid time dealing with a long-standing alcohol problem, for which he sought treatment in South Africa last summer.

Now friends say the actor – who has dated a string of beautiful women including heiress Reena Hammer – has settled down with society queen Victoria, toast of the Notting Hill set, and an engagement announcement could be on cards.

'She's been a very calming influence on him and they've been getting serious,' says a friend of the couple, who share a £3 million London flat.

Jonathan was first spotted with Victoria, 26, in Canada while shooting his movie The Mortal Instruments: City Of Bones, in October.
If JRM is in a stable, healthy relationship with a bright, capable woman and their relationship is based on mutual respect and clean living, then I say more power to them. But… but… I don't know if that's the case. Something about the descriptors "society queen" and "model" – if that's her scene, then it could be a total disaster, you know? We'll see.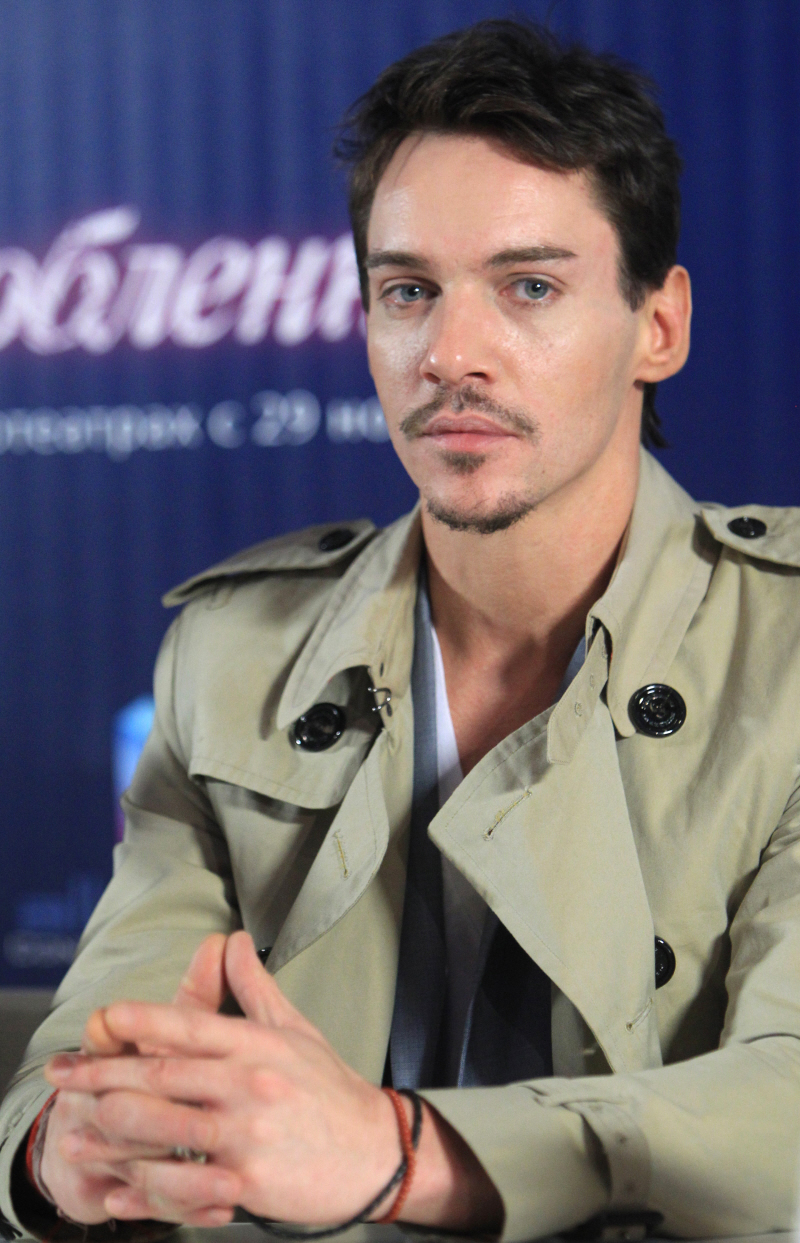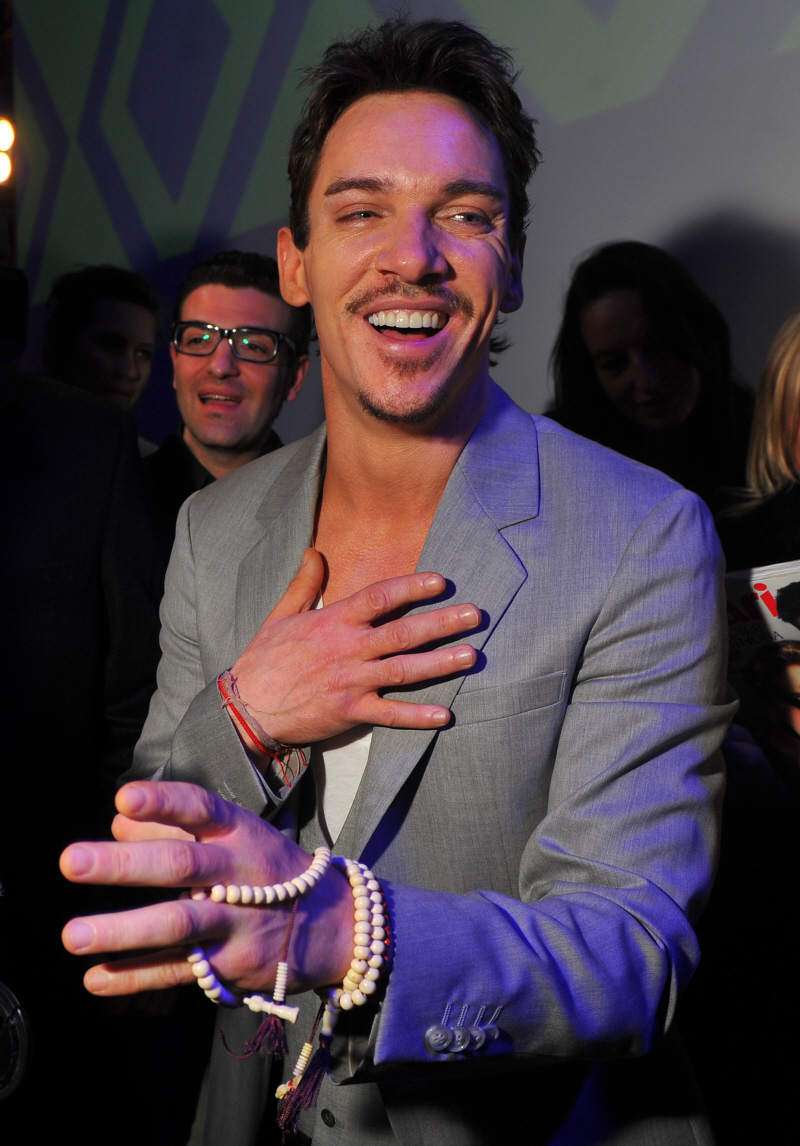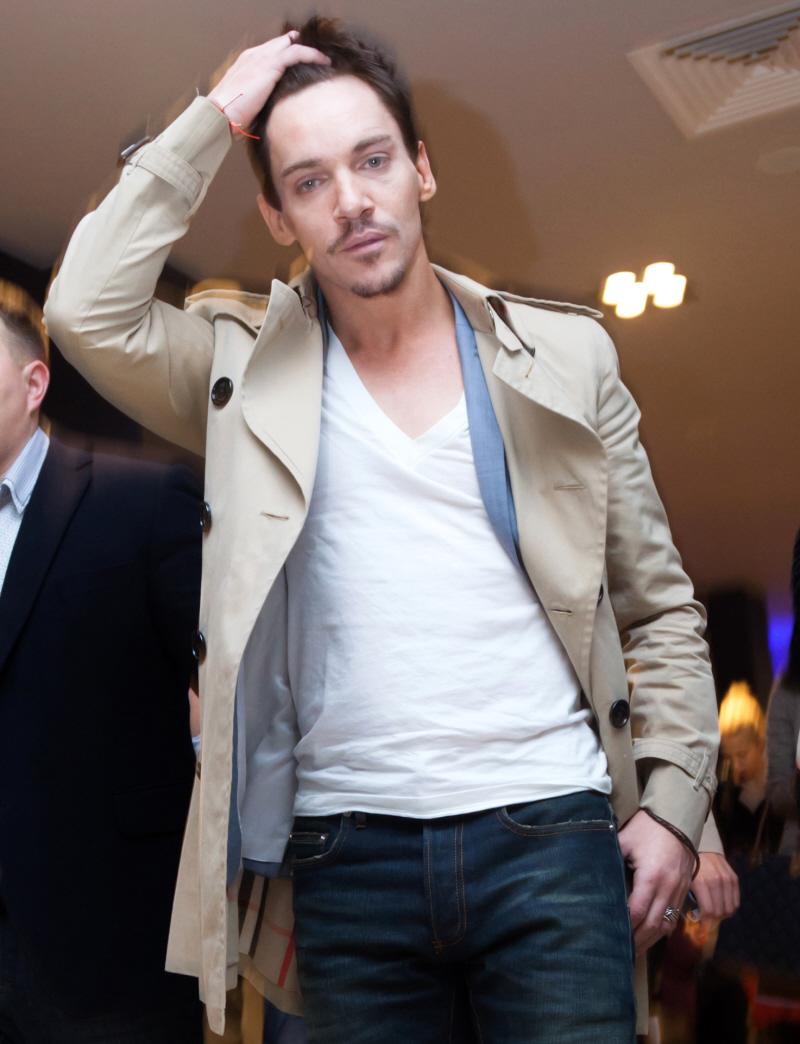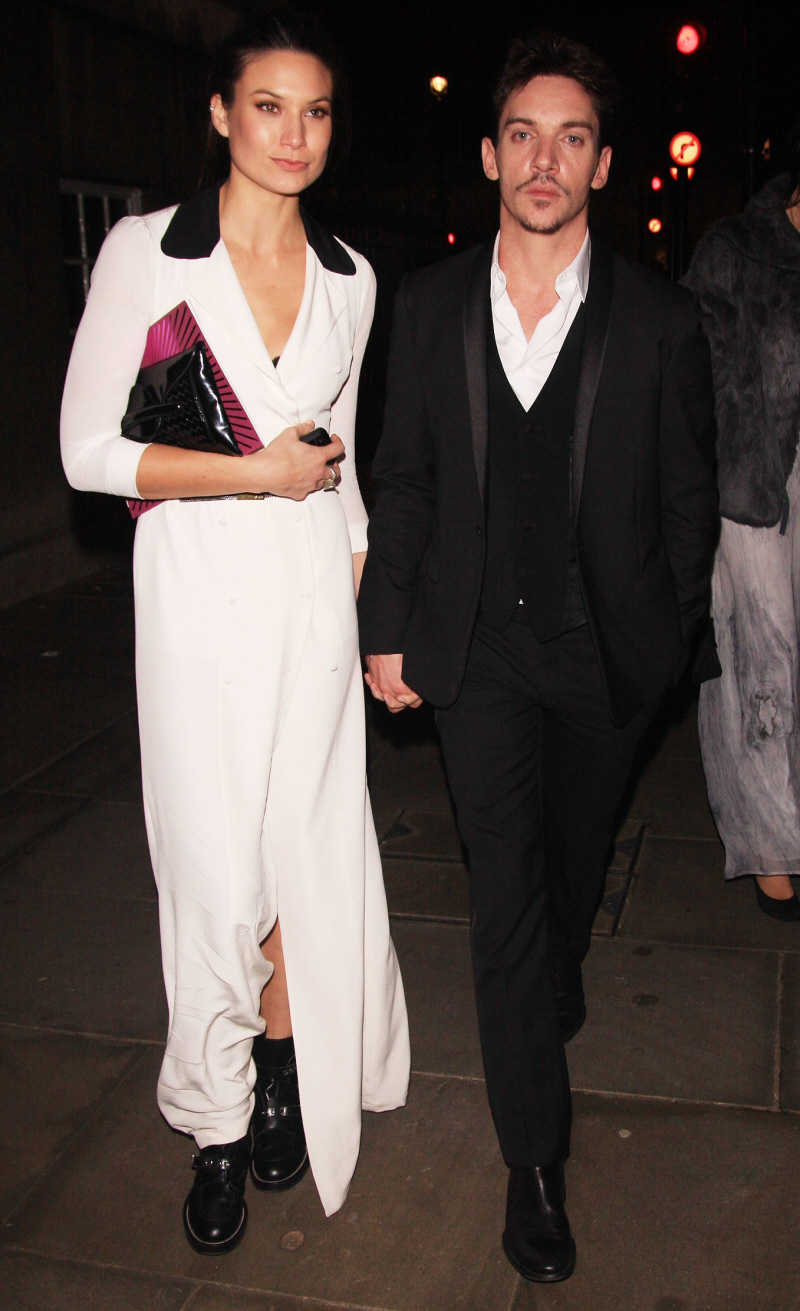 Photos courtesy of WENN.