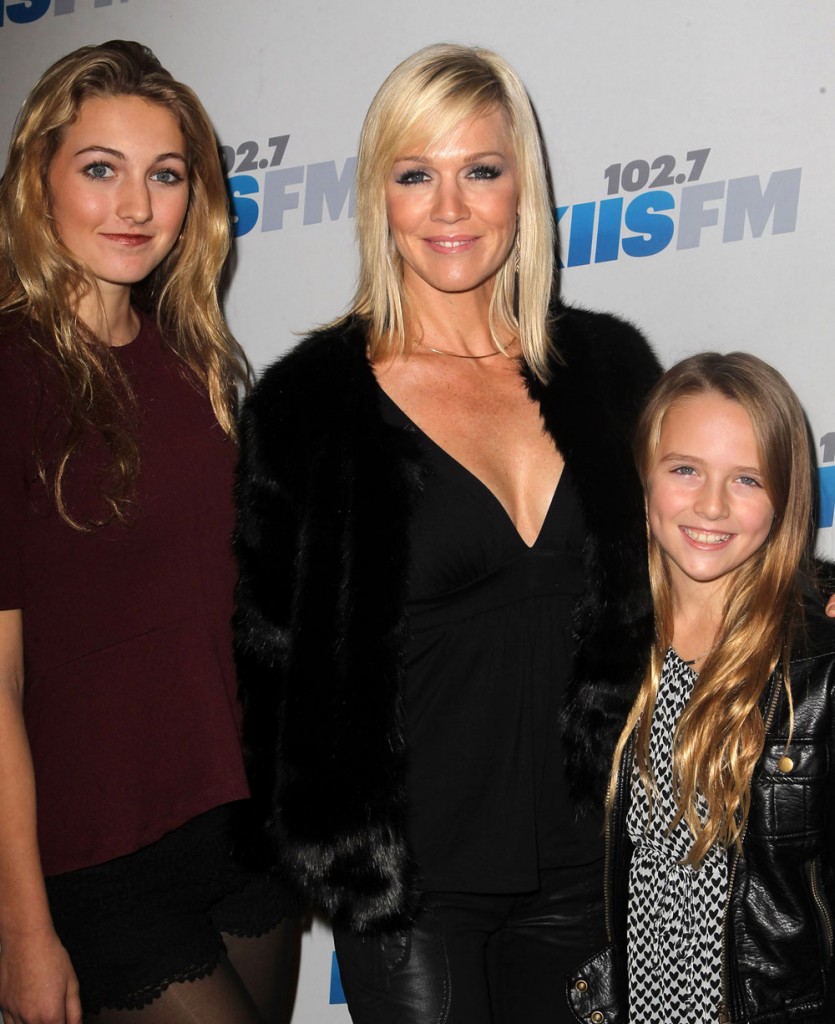 For all you can say about Jennie Garth, she's handled her split with her husband, Peter Facinelli, without talking smack about him at all. In interviews she's focused on how she's coping with being single and she hasn't bad mouthed him for his (rumored) cheating. The subtext is clear however, and Facinelli reportedly wants her to stop talking about their divorce at all, since it makes him look bad. He did a good enough job of that on his own, and the fact that his ex wife stayed so classy about it only made him look worse.
Take her response to Facinelli going public with his girlfriend, a 28 year-old actress named Jaimie Alexander. Alexander co-starred with Facinelli in a movie two years ago, back when he was still very much married to Garth. She also was a guest star on three episodes of Facinelli's show, "Nurse Jackie," that aired in May of 2011. (Facinelli and Garth announced their split in March of this year.) So these two were possibly involved before Jennie knew about it, but listen to how she handles it. She's a smart cookie.
Garth opened up to People magazine about Facinelli dating actress and his former costar Jaimie Alexander, saying, "I think there will come a time when it won't sting so bad. But I'm not quite there yet." Adding, "You know, I am happy that he is happy, though."

Facinelli first met Alexander while filming "Loosies," which came out in January, ABC News reported. The 38-year-old father of three is 10 years older than the 28-year-old "Thor" actress.

On Nov. 30, Alexander publicly confirmed she is dating Facinelli to People.

"We've been friends forever and had a lot of mutual friends and we reconnected in the middle of the year," she told the magazine. "It was one of those things where I'd been single for a very long time and he was going through a lot. We sort of bonded." Continuing, "It's very new to me and it's scary. But it's also something we don't want to give up on because I know how it makes me feel in my heart … It makes me feel really good. He's a good guy with a great family and I couldn't be any luckier."

As for 40-year-old Garth, she has her own romance kindling. Garth admitted to People she's also dating, but would not reveal who her new beau is.
That's interesting that Alexander makes sure to mention when she hooked up with Facinelli, "the middle of the year." That's possibly true, as we heard rumors during his split that he was cheating with a Canadian woman, whom he met while he was filming Twilight in Vancouver. Alexander is American. So maybe it's true that these two weren't cheating, and that they "reconnected" after Facinelli had filed for divorce. Either way, he wanted out and it probably feels the same to Garth. She got cheated on and left, and she's picking up the pieces. By framing it like that to the press, and focusing on how she's coping, she's getting a lot more people to side with her. It's a better strategy than laying blame that's for sure.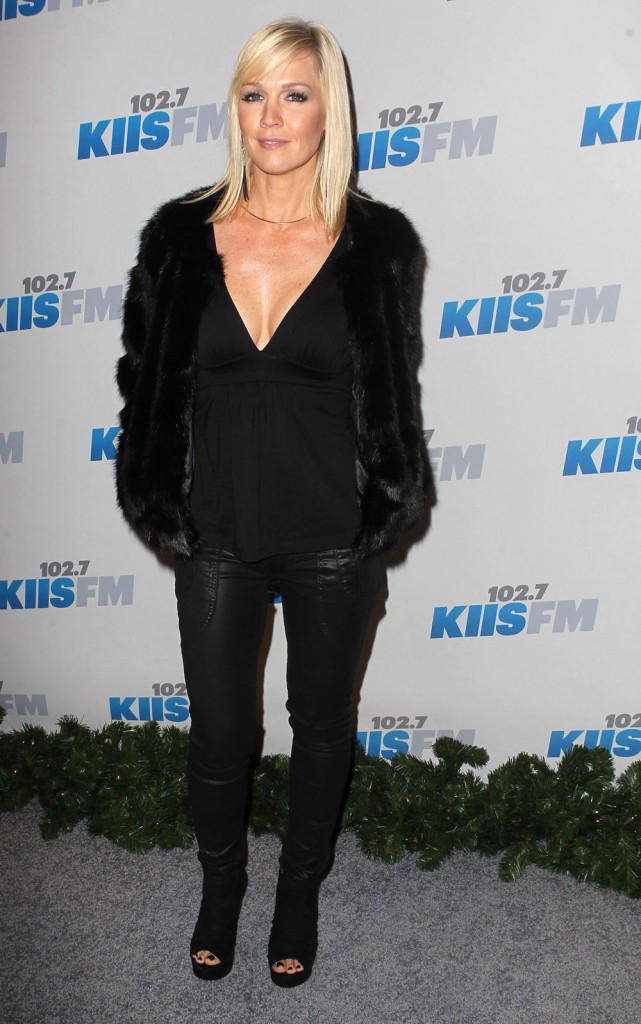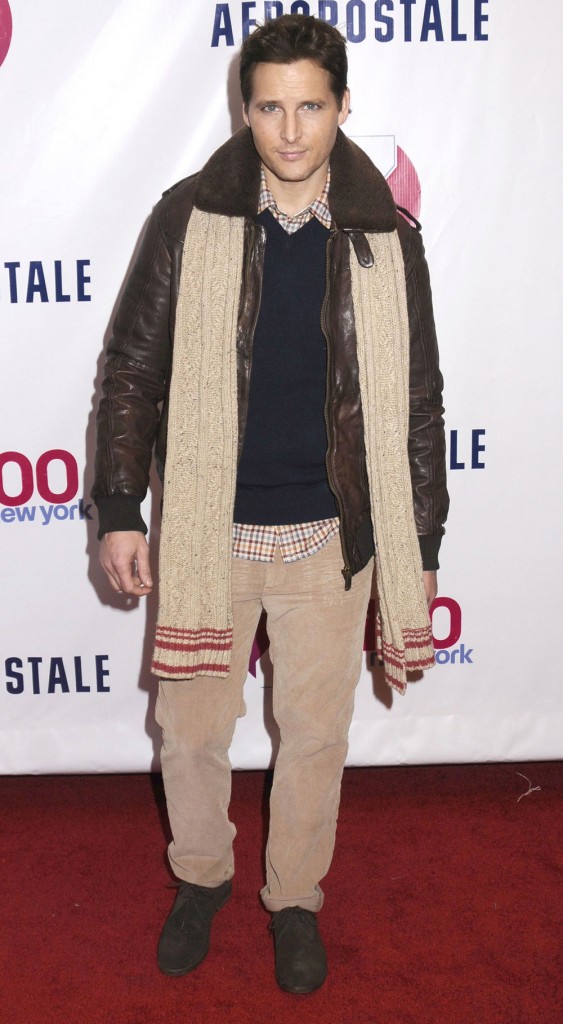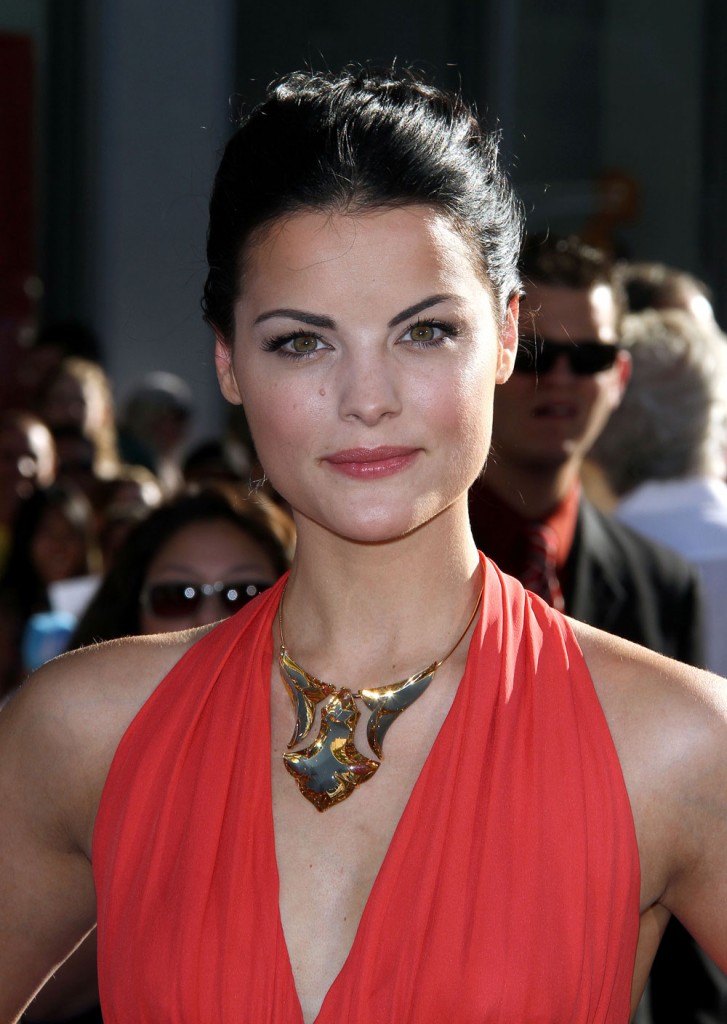 Jennie Garth is shown at the KIIS FM Jingle Ball 2012 in LA on 12-1-12 with her daughters, Luca Bella, 15 and Lola Ray, 10. I like her open-towed wedges! I know some of you disagree, but I would wear those. Credit: FayesVision/WENN.com. Peter Facinelli is shown on 12-7-12. Credit: Newspix.pl /WENN.com. Jaimie Alexander is shown on 7-19-11, credit: Juan Rico/Fame Pictures