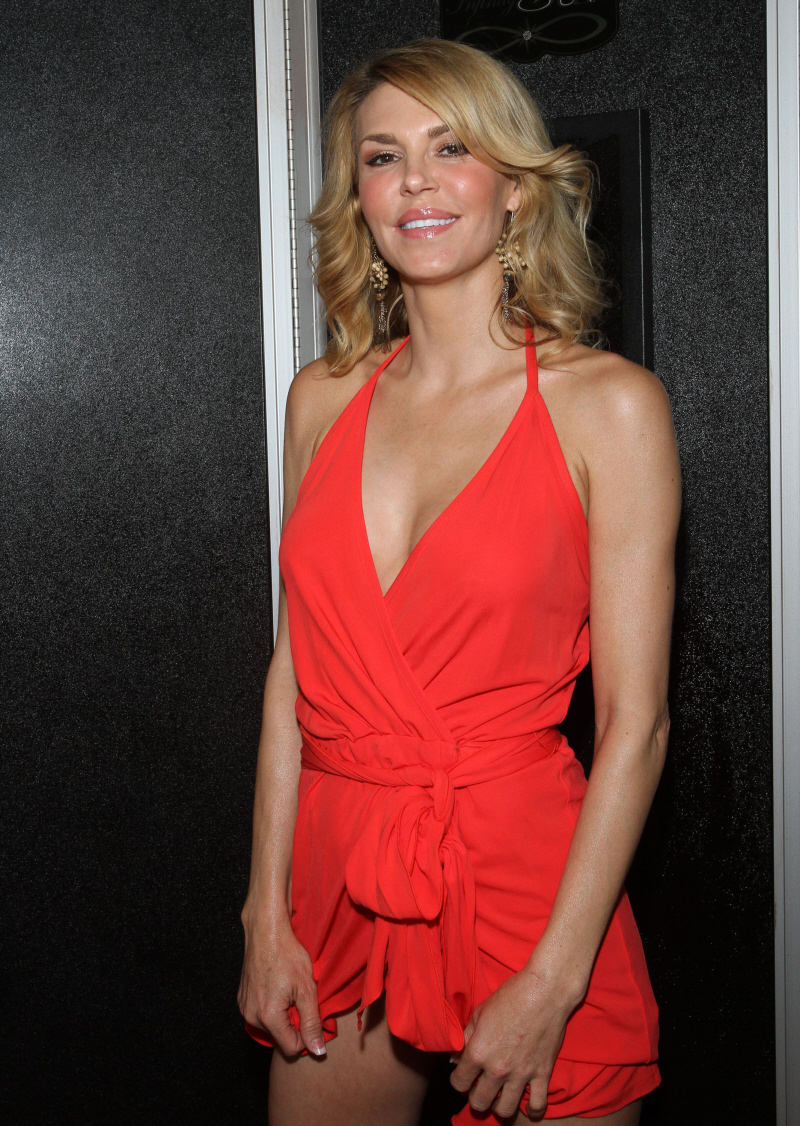 I've never paid much attention to Brandi's bolt-ons. I knew she had them because the tabloids made such a big deal about the fact that LeAnn Rimes went to the same plastic surgeon to get HER bolt-ons. But I never really looked at Brandi's rack… I guess I should applaud her for getting the right size for her frame. Anyway, in what I hope is a mere coincidence, Brandi found a non-cancerous tumor in one of her breasts, and she's having it removed this week. Ugh. This is one of my nightmares (I mean, this happening to me is one of my nightmares).
Real Housewives of Beverly Hills star Brandi Glanville, 40, exclusively tells In Touch about breast surgery she will have this week to remove a tumor.

"I am having surgery this week and am relieved it's going to be over with," Brandi tells In Touch. "It's a blessing the tumor is non-cancerous."

After not feeling well for months, Brandi was recently told by doctors that the cause of her sickness was due to a growing tumor in her breast. Thankfully, test results later concluded that the mass was non-cancerous.

Aside from her health struggles, it's been a rough couple of months for Brandi, who's been in the middle of some very public drama with her ex-husband, Eddie Cibrian, and his wife, LeAnn Rimes. This past week, Brandi sparked a Twitter war with LeAnn and Eddie after publicly revealing that their son Mason accidentally ate one of "unstable" LeAnn's laxatives, causing the boy to become violently ill.

And while the drama continues between the three parents, Mason is now fine…in fact, he will play a large role in his mother's recuperation. Brandi says Mason, 9, and his brother Jake, 5, will be nursing their mommy back to health and staying by her side during her recovery. TLC from her kids might be just what the doctor ordered.

"I'm anxious about the recovery but have great friends who will be playing nurse," Brandi shares. "I'm ready to get it over with and feel better."
It sounds like it will just be a relatively simple procedure and hopefully she'll be just fine. There have been stories about Brandi getting her implants FOR Eddie, when they were married. It makes me wonder… now that Eddie isn't around, do you think she would ever get them taken out and just go completely natural? I would like Brandi more if she went natural in all things, including the Botox. Anyway, I hope Brandi's surgery goes well and there's no drama.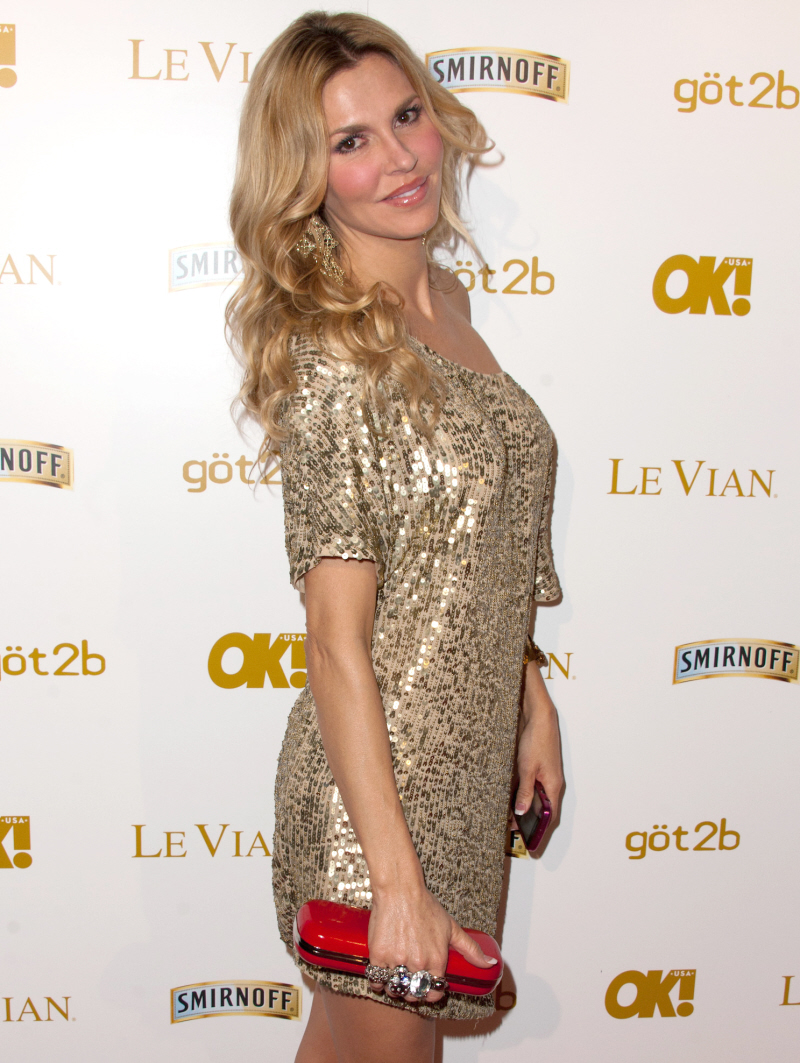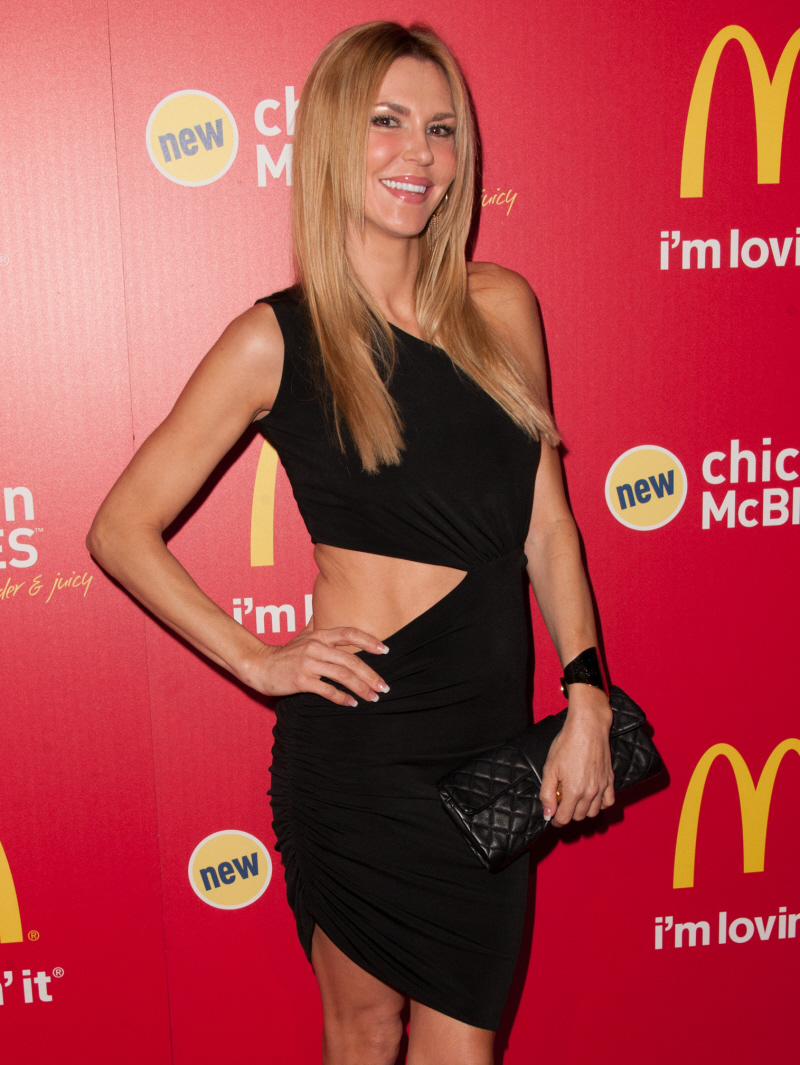 Photos courtesy of WENN.