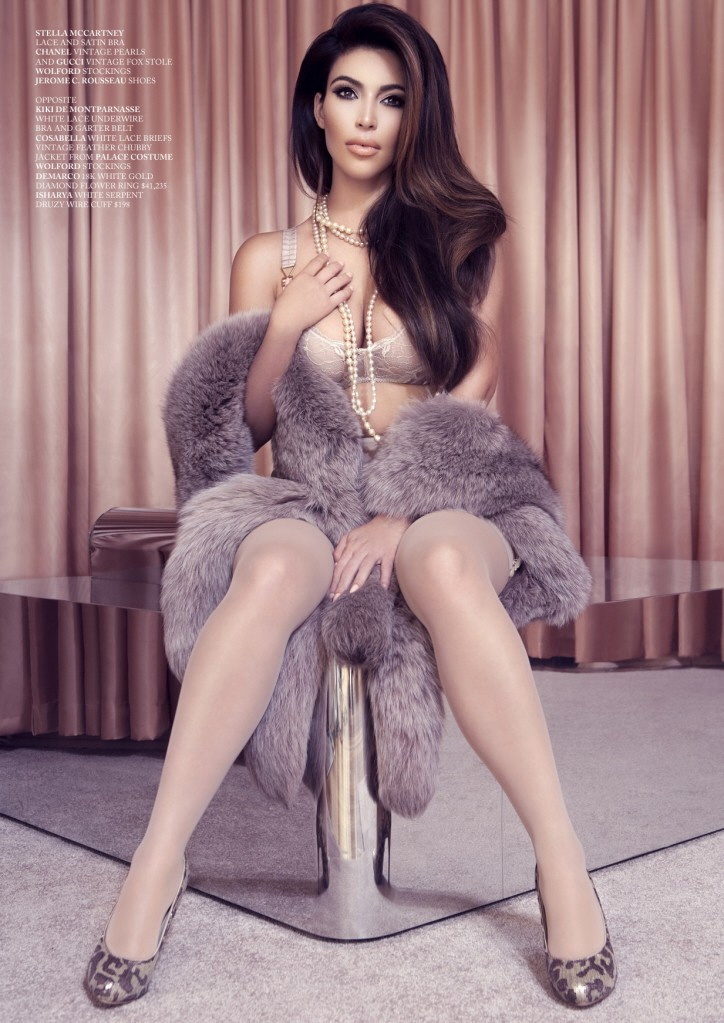 I had this in the links yesterday, but when I caught sight of the full pictorial, I wanted to talk about it. Kim Kardashian did a "sexy" photo shoot for an online French magazine called Factice. Obviously, the photos are severely Photoshopped and obviously Kim has been jacking her face to the point where she looks almost entirely plastic. But is there anything redeeming about this shoot? Ummm…. I think there might be?
First of all, I just like the simple fact that a girl with Kim's body type is doing this kind of photo shoot. Despite the dumb sh-t that she says about being a "size 4," Kim actually could be a positive-body-role-model for curvy girls. I mean, she COULD be. If she wasn't taking pills and working out with Tracy Anderson to achieve her hourglass figure, not to mention whatever cosmetic work she's had done to her body. Like… I've convinced myself that she's got bolt-ons. They look very bolt-on-y in some of these shots. What was I saying? Oh, right. Positive body image stuff. Yeah, my body looks more like Kim's than Erin Heatherton's, so maybe it's my bias talking. If I don't nitpick about it, I like the idea of Kim doing a lingerie shoot.
Also, this shoot is "redeeming" for me because I really like some of these bras. I'm sure they're super-expensive, but I'm always looking for cute bras in my larger size, and I can never find anything this cute. I really don't understand the logic of bra companies – if you're making a DD-cup bra, DO NOT PUT EXTRA PADDING IN THERE. We do not need it.
Not so redeeming: Kim's lips look incredibly jacked. Like, this is Lohan-level lip work.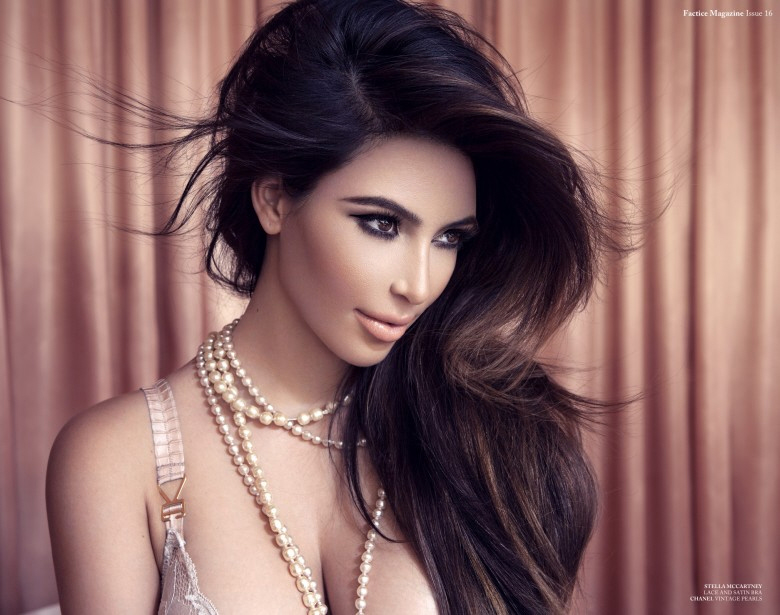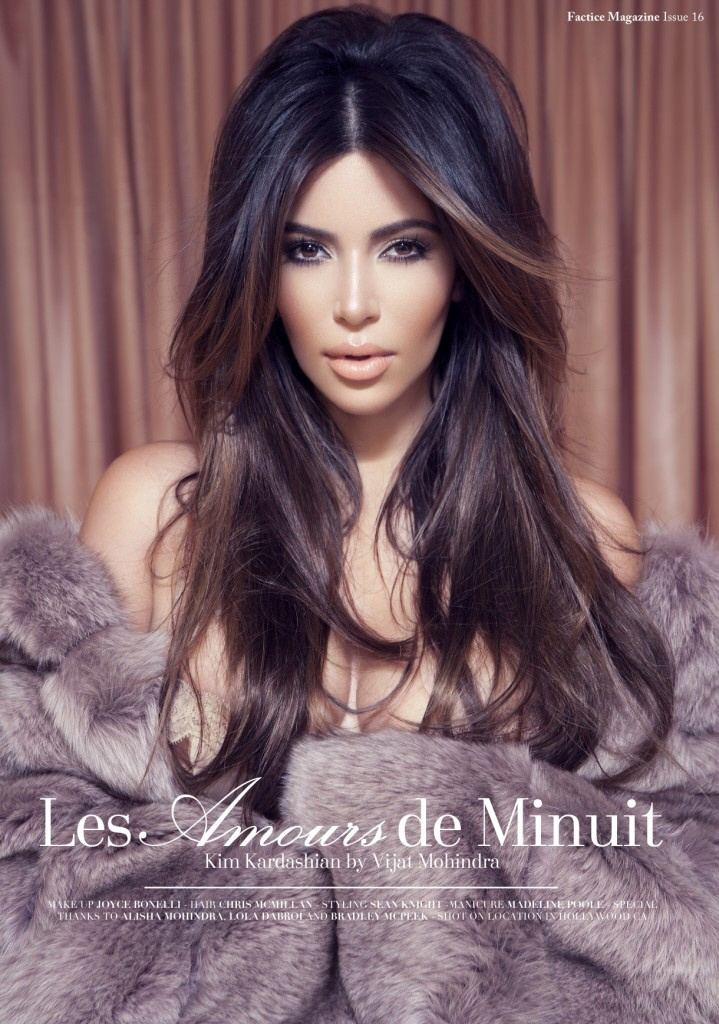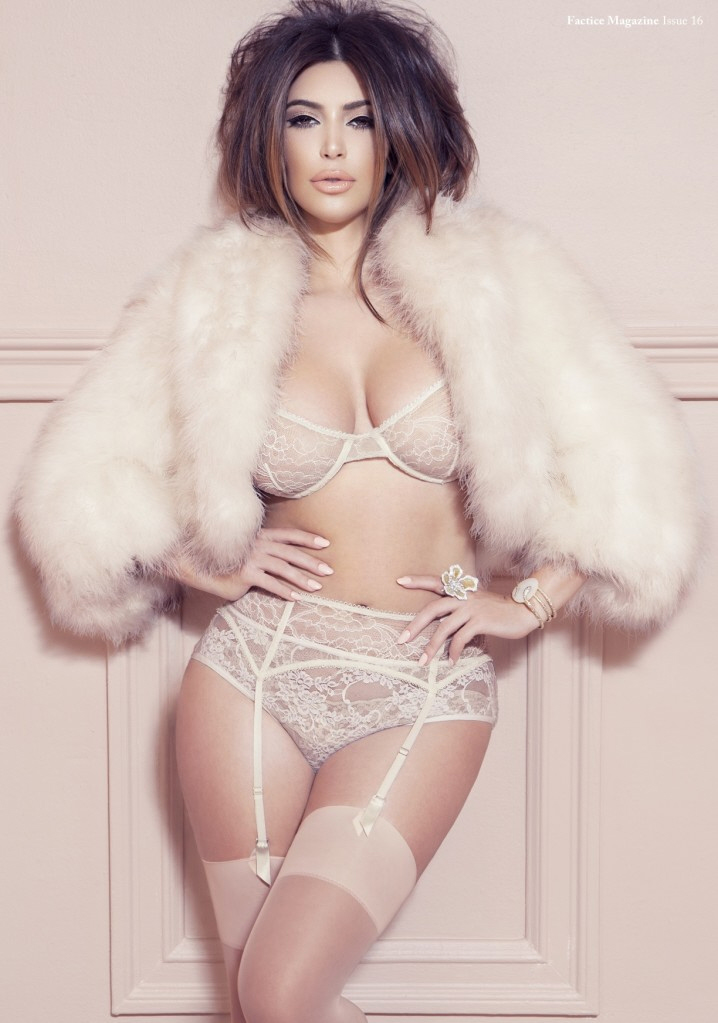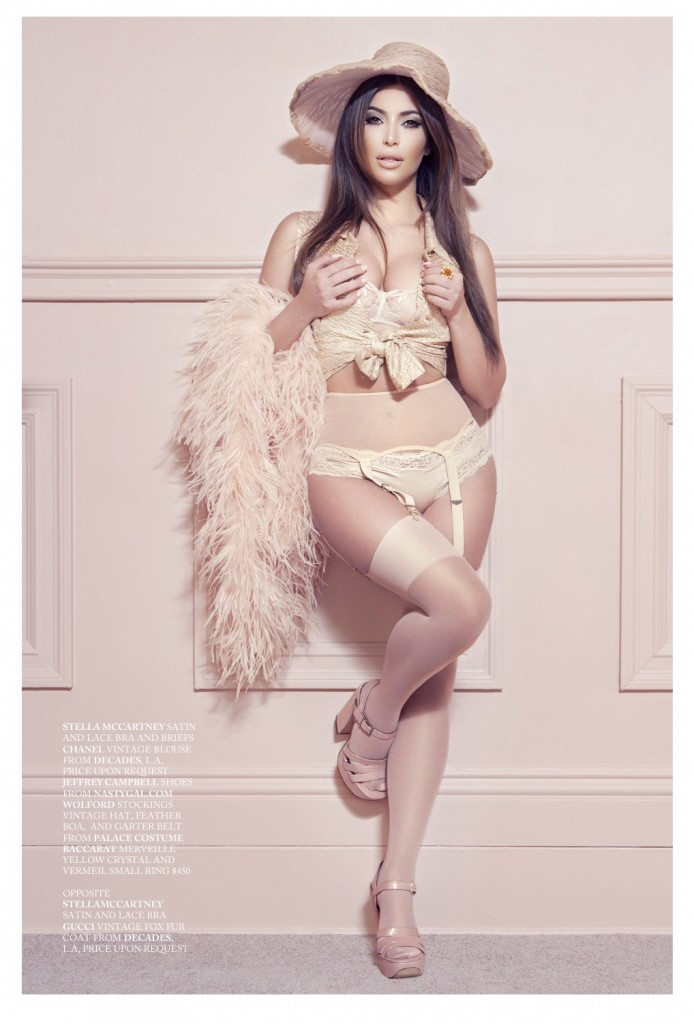 Photos courtesy of Factice/Kim's blog.