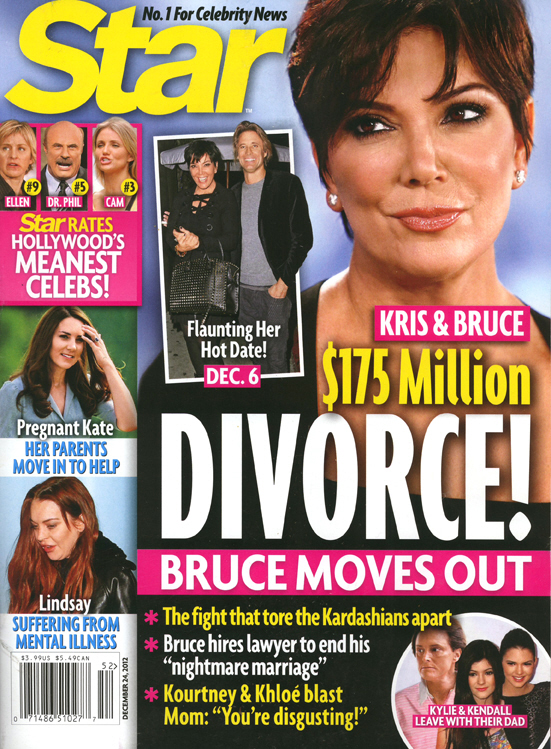 We've heard rumors for months that Kris and Bruce Jenner are on the rocks. Last month, The Enquirer reported that Bruce was consulting divorce lawyers, but that it was more like informal chats he was having with his golfing buddies who also happened to be lawyers. Bruce was said to be taking stock of the family empire and discussing custody of his two youngest daughters, Kylie, 15, and Kendall, 17. Given how insufferable Kris is, and how she bragged during her book tour about cheating on her first husband, those rumors seemed pretty plausible. Kris and Bruce's relationship doesn't seem solid to say the least. Well now those stories are coming to a head, with Star Magazine [via Radar] claiming in their latest issue that Bruce is moving out of the family manse and plans to take Kylie and Kendall with him. I guess he's finally taking a stand over the fact that his daughters are being pushed into show business like their older sisters. (Although they seem like they're fine with that.)
"Everything is great, we feel very blessed as a family," the momager recently said in response to rumors that divorce was looming. However, according to Star, Bruce is currently in the process of moving himself and their two youngest daughters, Kylie, 15, and Kendall, 17, out of the family home.

"Kylie and Kendall broke down crying to Bruce," an insider close to the family told Star magazine — going on to claim that there's tension in the family over fears that Kris has been putting the teenage girls' burgeoning careers ahead of their childhood.

According to Star, following a huge fight with Kris over the girls, Bruce not only stormed out of the family's home in Calabasas, CA., but he's now currently looking for somewhere new to live. Surprisingly, according to Star, cheering in his corner of the ring are stepchildren Kourtney, Khloe and Robert, who want to protect the youngest members of the family.

Meanwhile, Star reports that Kourtney is sick and tired of her mom meddling in her troubled relationship with her fiance and father of her two children,
Scott Disick, and the only one siding with their mom is middle daughter, Kim.

"The family really is in an all out war," the insider told Star.

For the full story, pick up the new issue of Star magazine — on newsstands Thursday.
I believe these stories, because Kris and Bruce aren't big gossip fodder. It seems kind of useless to make up fake split stories about them, is what I'm saying. Here's what gets me though. Bruce has been putting up with Kris for over 20 years. He knows how she is and he tolerates it. (She probably tolerates him too, but it's easier to point at her as she puts herself out there.) Bruce also knows that his daughters are headed into the family business, that isn't new. He was on board with it when Kendall did a bikini photoshoot at the age of just 14 and called it "hot." I would ask what has changed, but I do have a guess. Kendall and Kylie are no longer in school. They're being "home schooled" as of September and the first few months of that probably brought home to Kris, and his girls, that there's no going back. Guess who is to blame.
Kendall put this on her instagram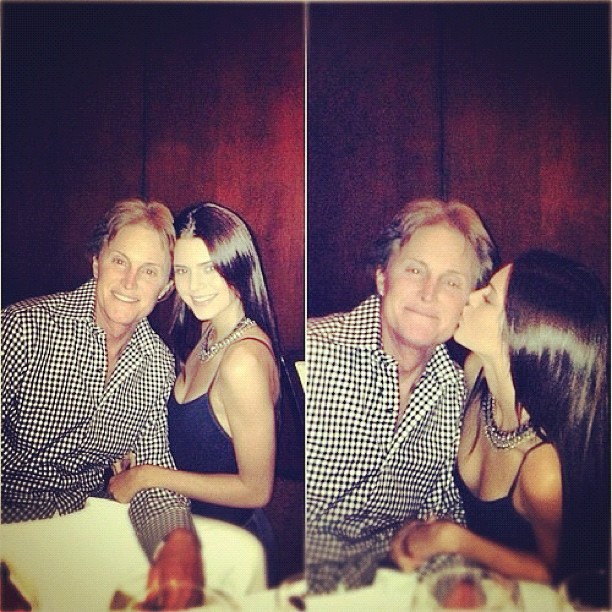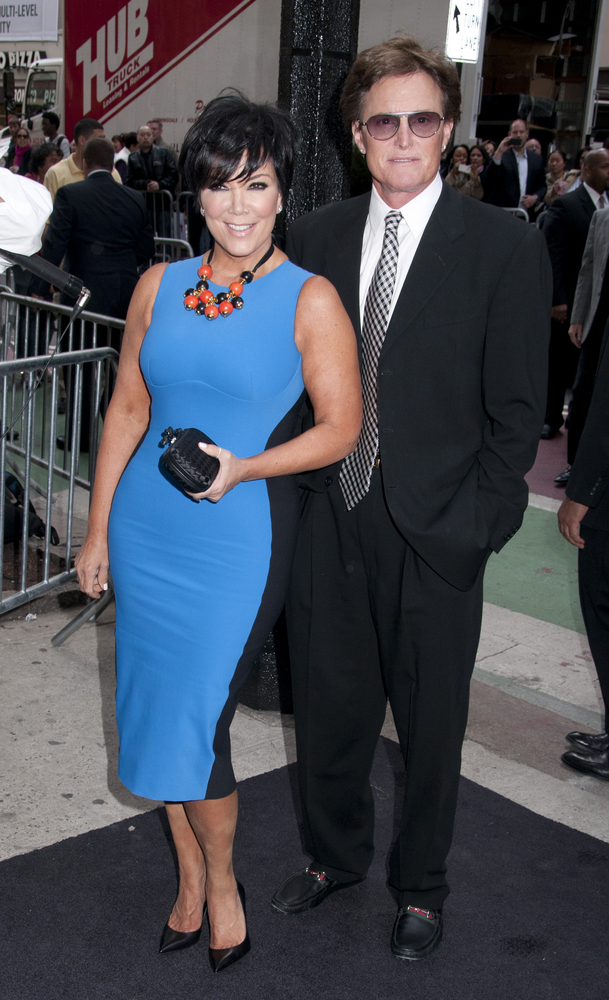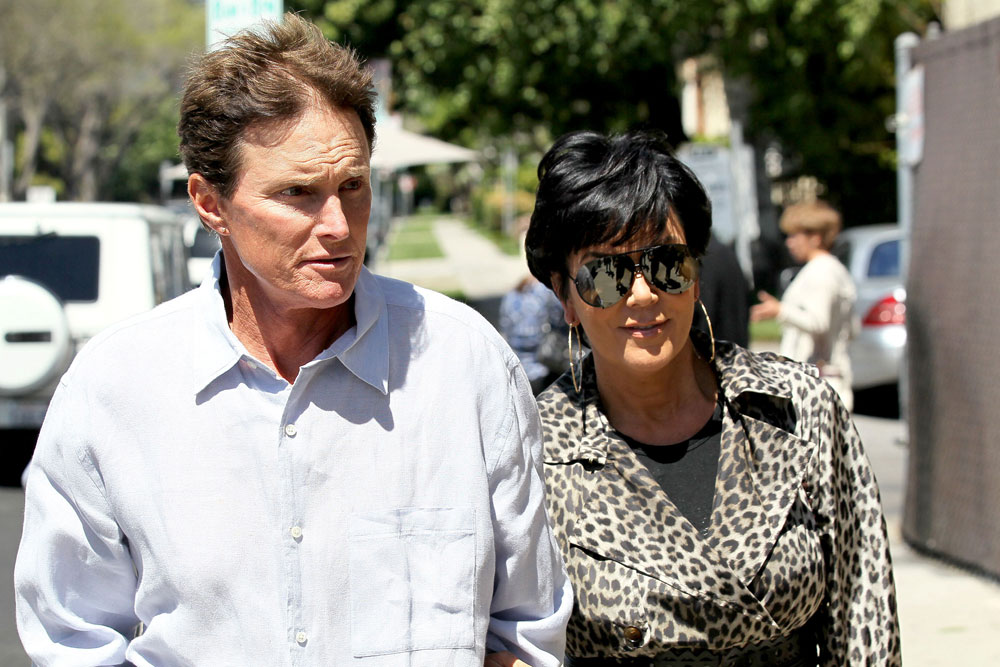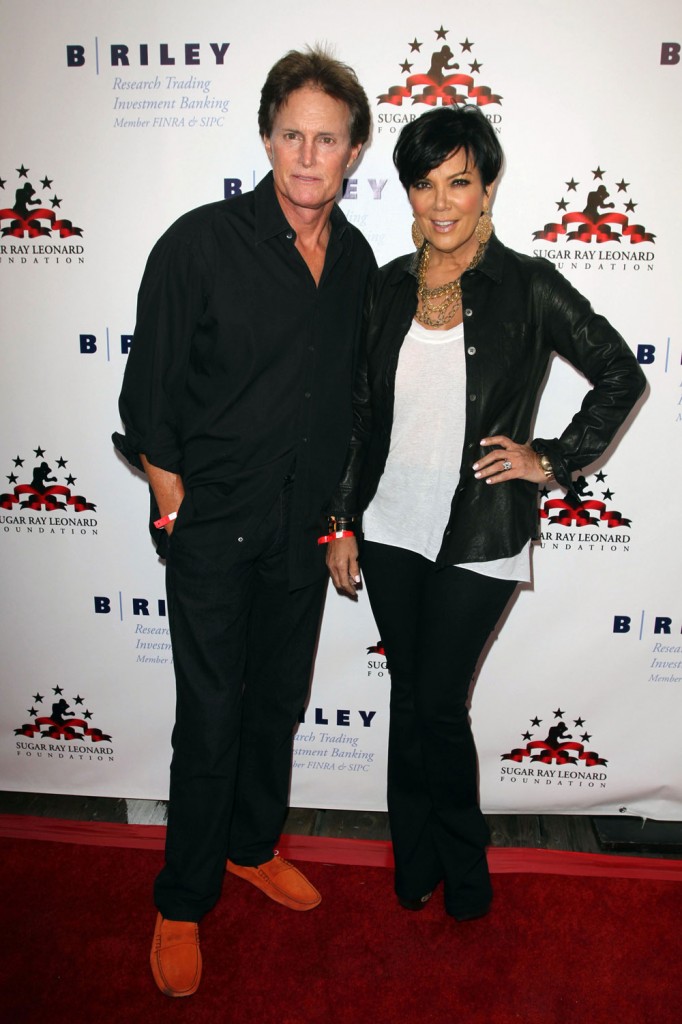 Photo credit: PRPhotos and WENN.com