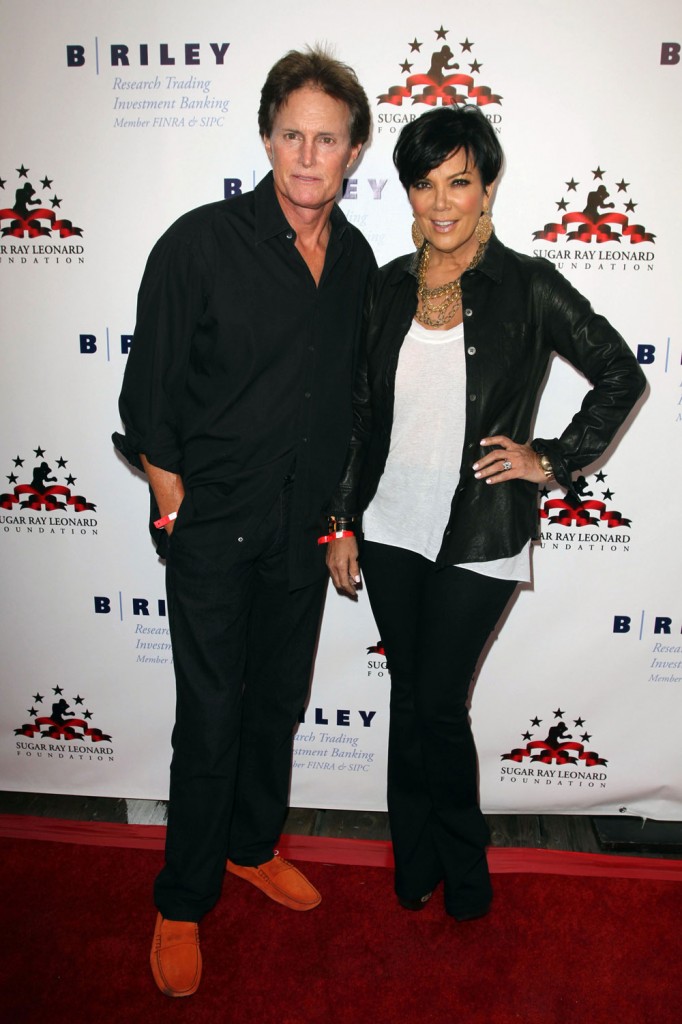 We've heard rumors for almost a year now that Bruce Jenner is fed up with his wife and is ready to cut out of his marriage. Last year reports came out that Bruce was sick of airing his family life on television, and that Kris was trying to control him by putting him on an allowance and disagreeing with his hobbies like golf and motorcycles. It's said to have only gotten worse between these two, with Bruce getting so fed up with the way Kris treats him that he's ready to pull the plug. The Enquirer [via Radar] claims that Bruce has been consulting divorce lawyers and is serious about getting out. We'll see.
After 21 years of marriage, the Olympic legend has reached the breaking point over the reality TV mom-ager's flirting with younger men, and raging egomania over the Kardashian clan's wildly successful business empire, the insiders told the National Enquirer.

"Bruce feels that Kris treats him like a doormat, and he's had enough," a source said about the reality show star, who is step dad to Kim, Kourtney and Khloe Kardashian.

"She con­stantly belittles his appearance and complains to mutual friends that he's a boring old fart," the source said about the Keeping Up with the Kardashians matriarch.

"Then she has the gall to flaunt her relationships with younger guys in his face!"

Fed up Bruce, 63, has been discussing divorce with golfing buddies at Lake Sherwood Coun­try Club near the family home in Calabasas, Calif., where he's a daily fixture, the Enquirer has learned.

"He hates it when cronies at the Country Club jokingly call him Bruce Kardashian," divulged an insider. "Kris is continually perceived as the moneymaker and the one who wears the pants in the family, and he's sick and tired of the humiliation.

"One of Bruce's pals who's a sports entertainment lawyer has helped Bruce value the assets of the Kardashian-Jenner em­pire if he moves forward with a split. He's also talked to a divorce attorney buddy about potential custody arrangements for his two girls with Kris."

For more exclusive details about the demise of Bruce and Kris' relationship pick up the latest issue of the National Enquirer on newsstands Thursday.
Will we have another Kardashian divorce this year? I would say they're averaging one a year but Kim isn't even divorced from Kris Humphries yet, that's dragging on forever. I don't know, I see Bruce as putting up with so much for so long that he's just hanging in there for the long haul, dealing with his lot in life. Kris has always worn the pants in that family, and Bruce has worn the dresses behind the scenes. (allegedly!) He may be disgruntled and sick of his relationship with Kris but that doesn't mean he'll divorce her. I kind of hope he does, though. Is that mean? Kris is such a nasty piece of work. Remember how she was bragging about cheating on her late husband with some young guy?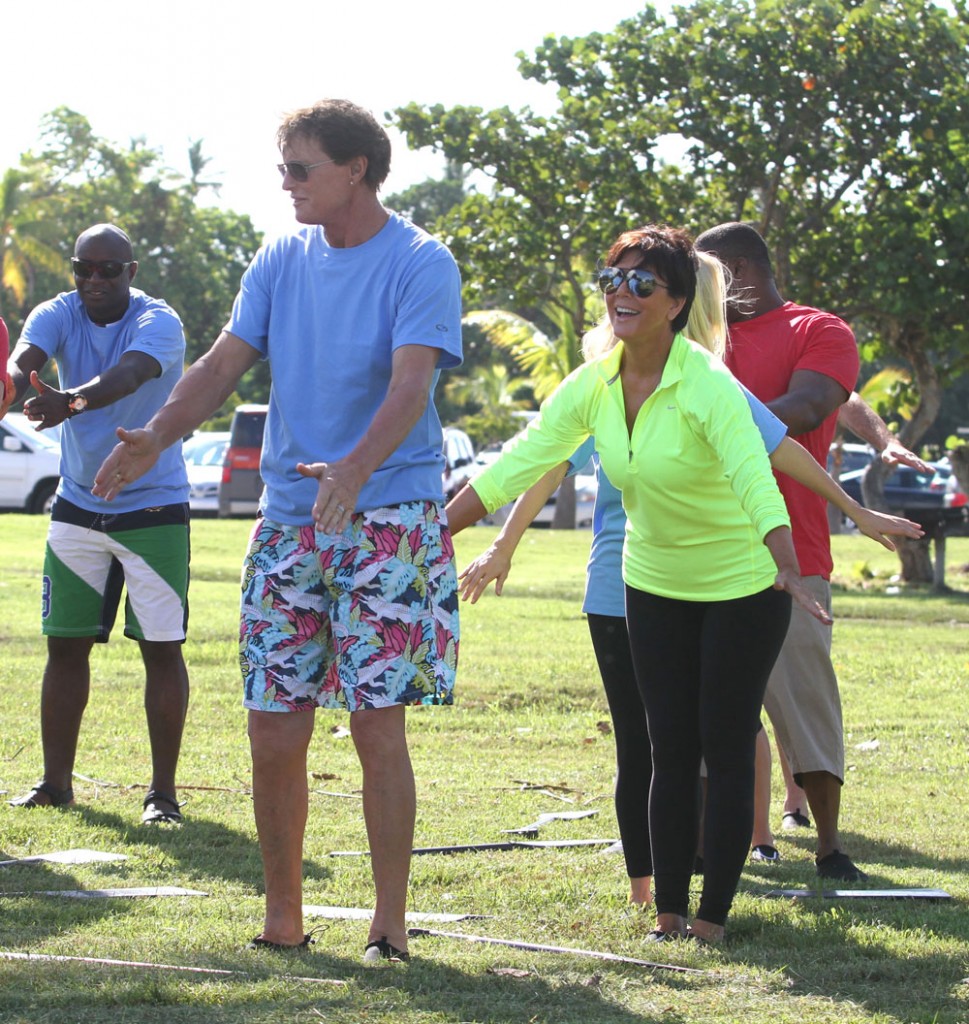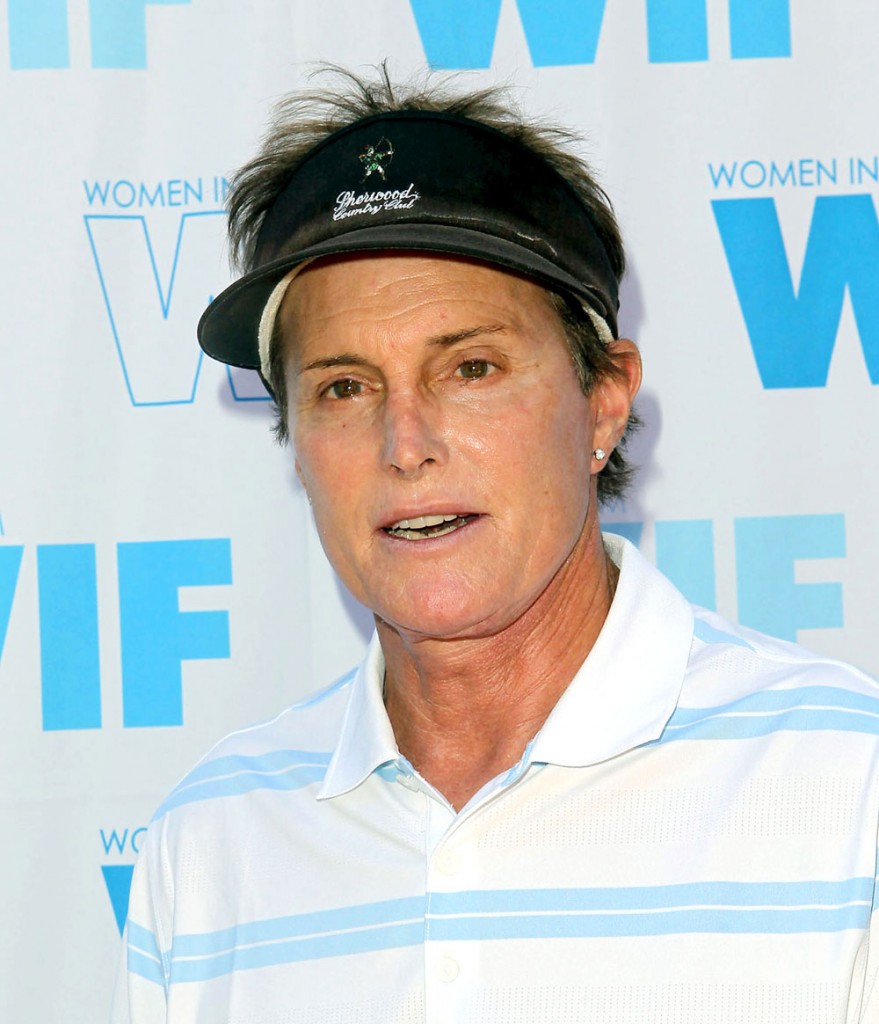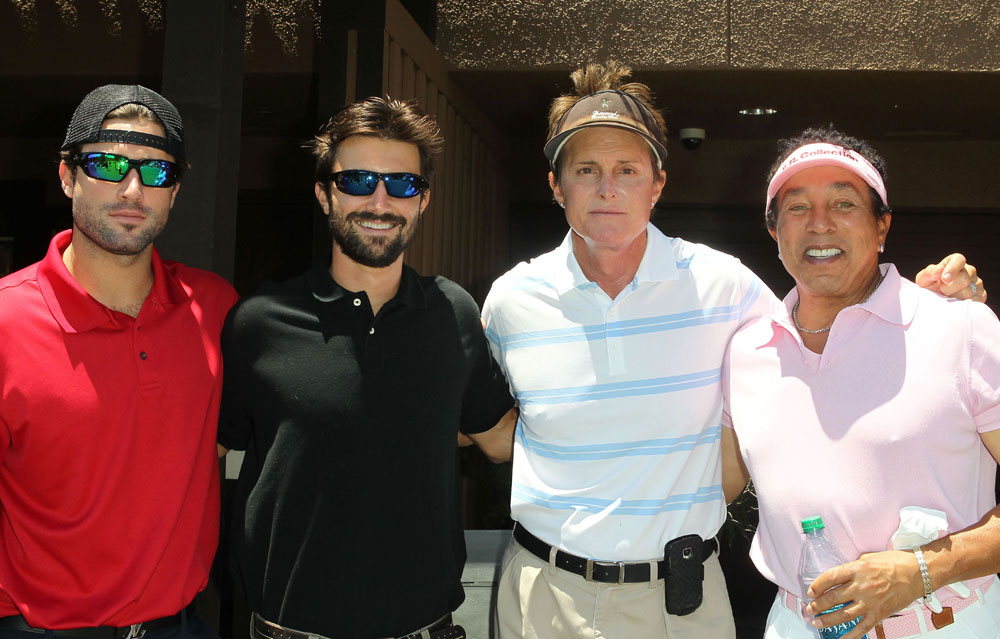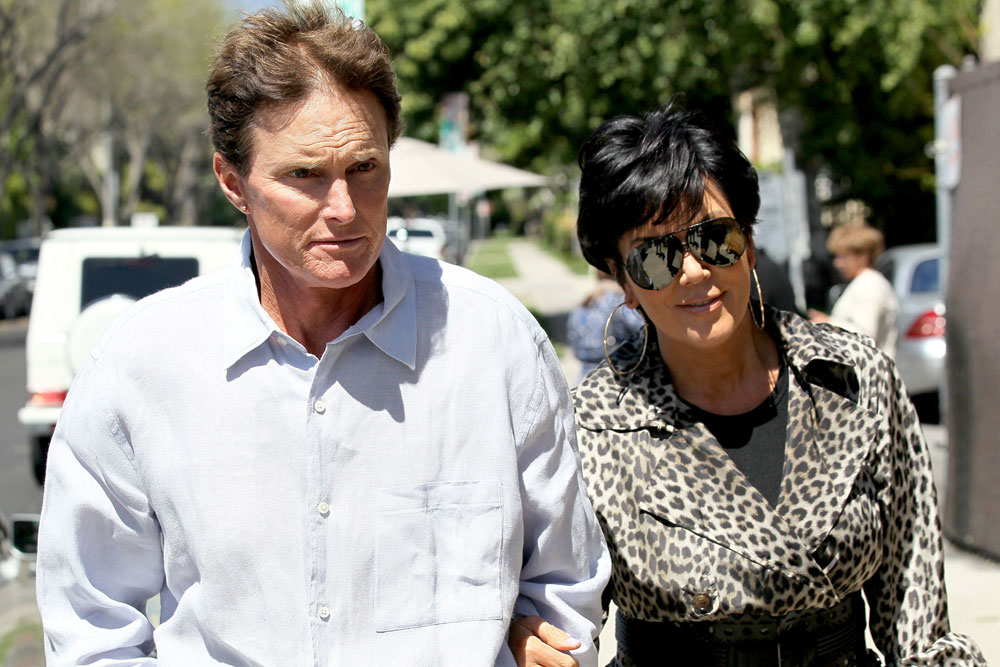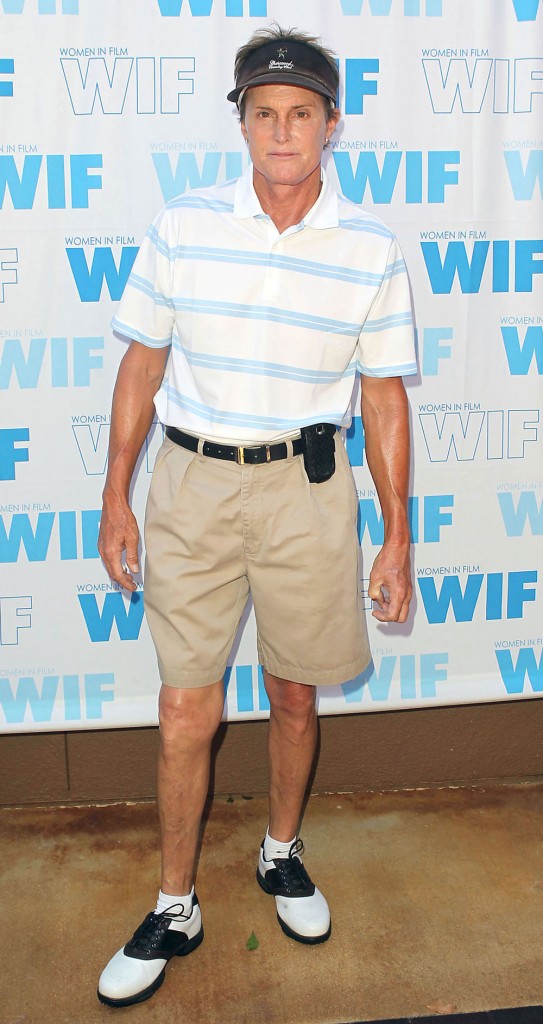 Photo credit: WENN.com. Bruce is shown golfing with his sons Brody and Brandon Jenner, along with Smokey Robinson