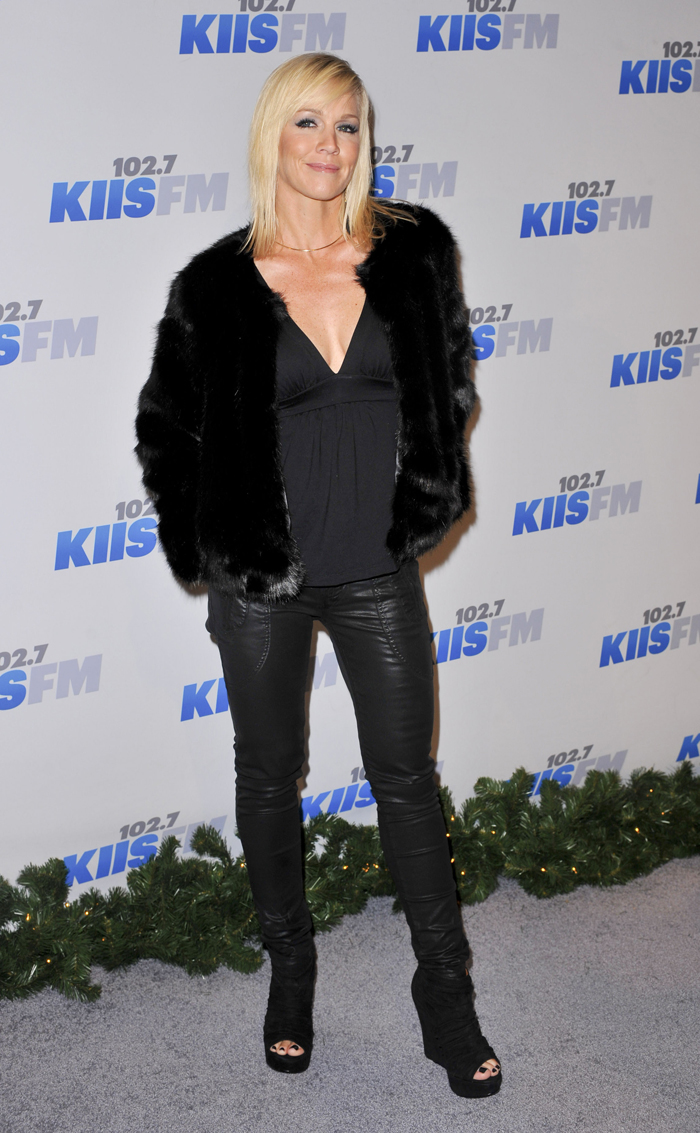 Jennie Garth really was the toast of the 1990s, wasn't she? Everyone wanted to be Kelly Taylor from "90210," and now it's a few decades later, and I'd be hard pressed to find anyone who wants to be in her shoes while her marriage to Peter Facinelli has bitten the dust. Divorce is never fun even when you're a gorgeous blonde with plenty of money in the bank. While Jennie has done some dating (and called the paps), it really must hurt that Peter is the first to move on to a new relationship, especially since his new lady is that really cute chick from Thor, Jaimie Alexander. Now a new story in this week's Enquirer would have us believe that Peter and Jennie are at odds because Jennie called up Jaimie to have a "friendly" chat about Jennie and Peter's three daughters. Man, these names are so similar that I'm liable to get confused. Here's the story: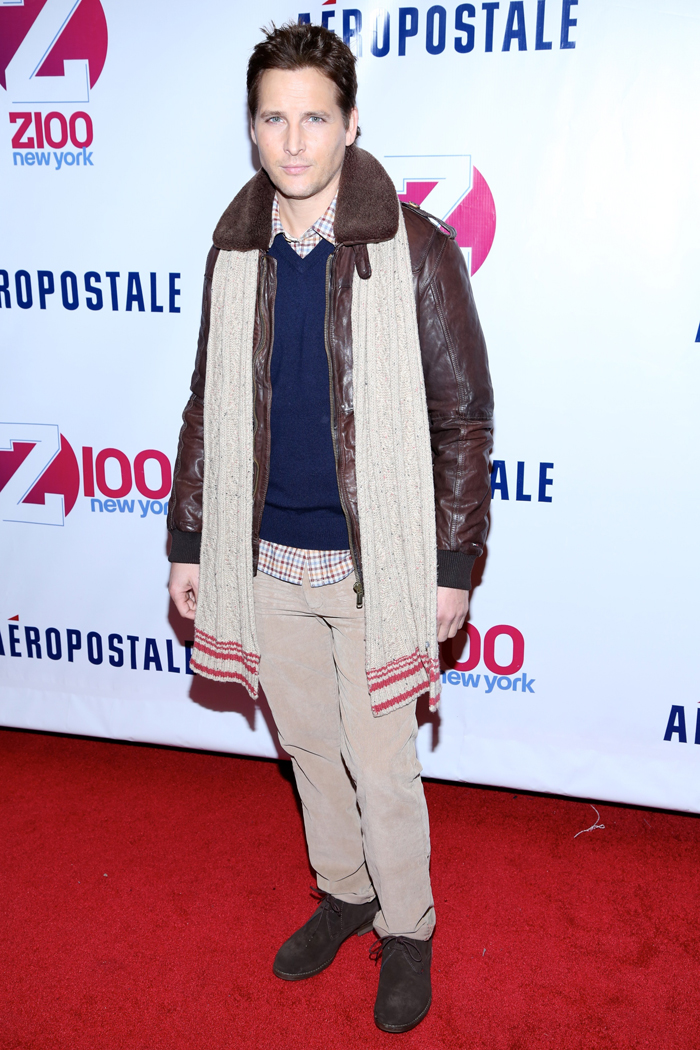 Jennie Garth's medding has her estranged hubby, Twilight hunk Peter Facinelli, gnashing his teeth, sources say. The "90210" star, 40, upset Facinelli, 39, when she called his new squeeze, Thor cutie Jaimie Alexander, to discuss the couple's three daughters, insiders say.

"It was a friendly phone call," a friend told the Enquirer. "Jennie knows Jaimie will be spending time around their girls, so she wanted to let her know their likes and dislikes, and maybe make the bonding easier."

But Facinelli considered Jennie's "courtesy call" to be plain old-fashioned meddling, said another source. "Peter told Jennie that he's perfectly capable of easing the transition of a new relationship for his daughters," revealed the source. "He said that he doesn't want her running interference."

But insiders say that Jennie has made it clear their lives are sill tied together when it comes to raising their girls — Luca, 15, Lola, 10, and Fiona, 6. "What Peter may see as meddling, Jennie sees as exercising her duties as a mother," the friend explained. "She told Peter, 'Our kids come first, not your ego or your love life.'"

"Jennie really needs a romance of her own," said the friend. "Then I think things would fall into place more easily when it comes to dealing with Peter."
[From Enquirer, December 24, 2012]
I hate to say it, but if this story is true, Jennie probably needs to step off a little bit. It's one thing to express concern directly to Peter about how their three daughters are raised, but it's quite another thing to call up his brand new girlfriend and dole out pointers without Peter's prior authorization. No matter how good Jennie's intentions might be, it looks like all she wanted to do was sniff out the new girlfriend for other reasons. To put it a different way — if all three of these adults were at one of the children's birthday parties together, then it might be appropriate for Jenny to approach Jaimie at the buffet table and casually discuss things about the chldren. But to call her up out of the blue? That does seem like meddling.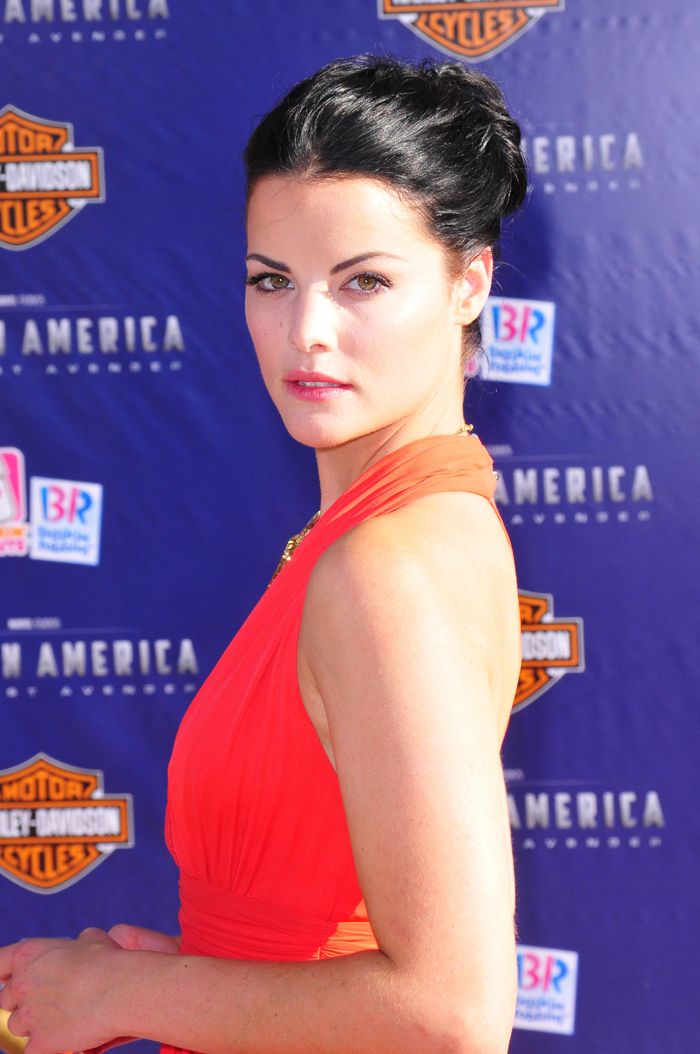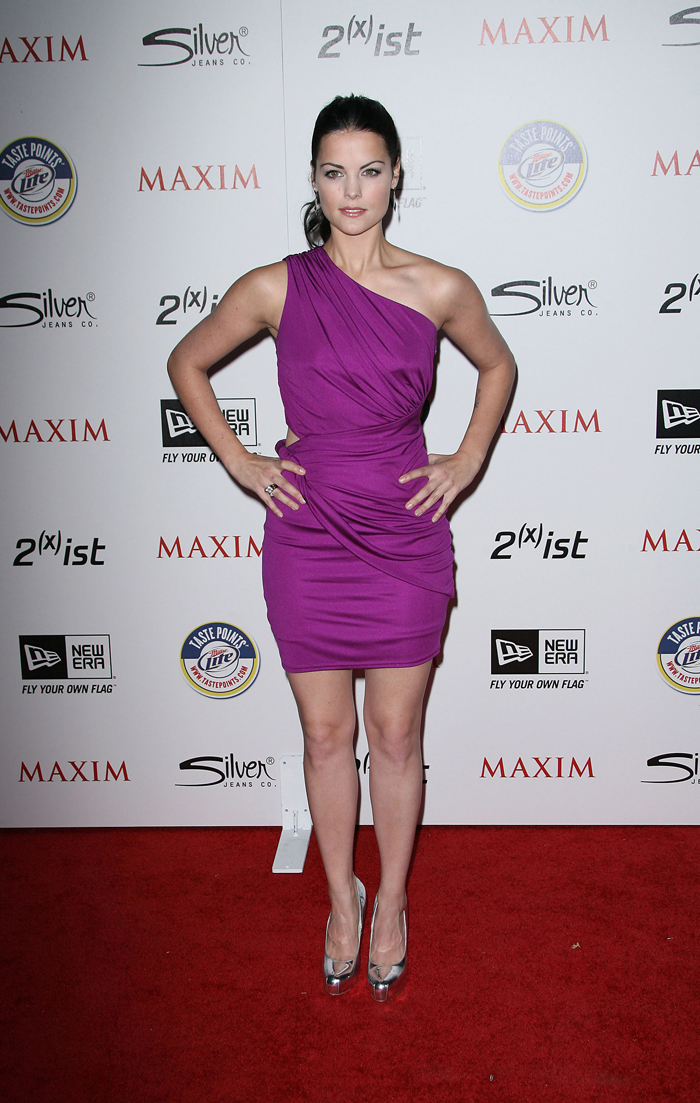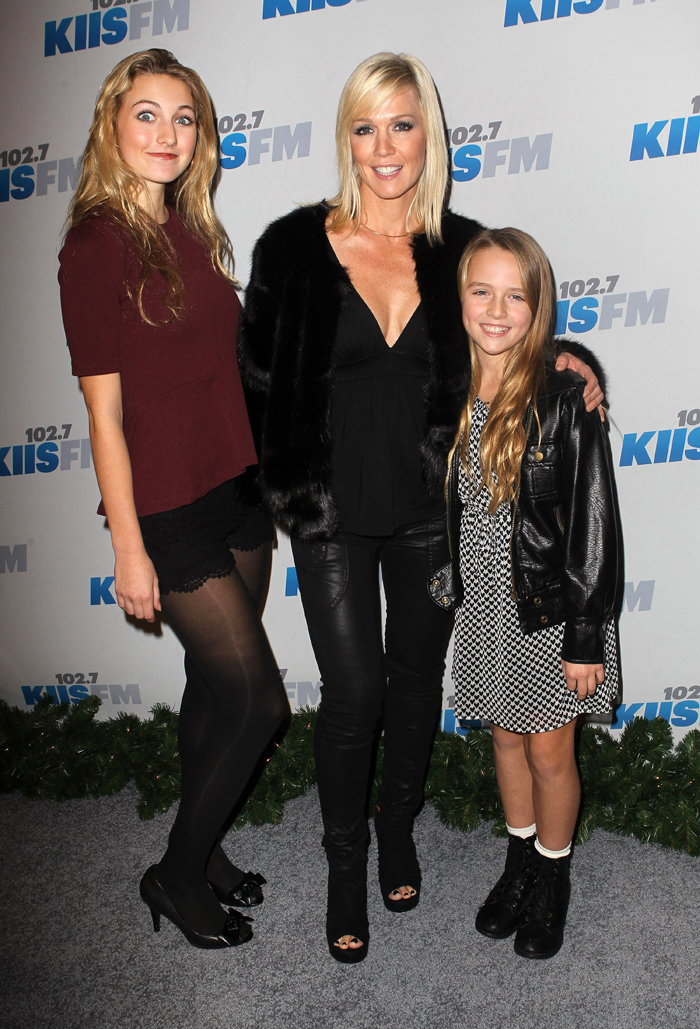 Photos courtesy of WENN