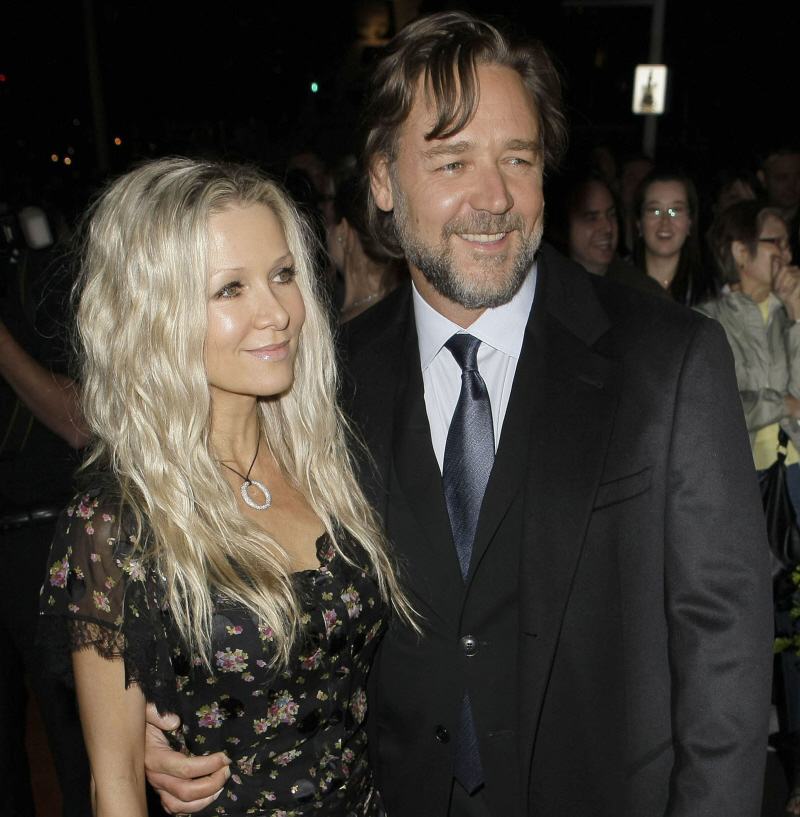 I ALWAYS forget that Russell Crowe is on Twitter. That really does seem like a bizarre choice for him, right? Well, Russell has been tweeting as always over the past few months, but he has not issued any kind of statements or tweets about his marriage drama. Back in October, it seemed like Danielle Spencer was letting Aussie gossips know that her marriage was on the rocks. Russell's silence seemed to indicate that he had accepted that his marriage was done, and that everything was being handled with uncharacteristic quiet. Then, a few days ago, Page Six even claimed that Russell was quietly seeing Billy Joel's ex-wife Katie Lee. Well, Russell has taken to Twitter and his tweets are… confusing?
Russell Crowe has sensationally revealed he is determined to bring his family back together and lashed out at 'false and cruel' reports surrounding his love life. His Twitter rant comes as estranged wife Danielle Spencer returned to social networking for the first time since the split, thanking fans for their support blaming her absence on 'things keeping her busy'.

The New Zealand-born actor, 48, wrote on Twitter on Wednesday: 'As soon as I finish this job and can get home, my priority is to try to bring my family back together.'

He also hit out at recent reports he was 'casually seeing' TV food critic Katie Lee – ex-wife of Billy Joel.

He added: 'These latest reports are false & cruel.'

His tweet comes as the former Dancing With The Stars contender broke her silence since the split, writing on Facebook: 'Hi Everyone! I'm sorry i haven't visited here for a while, things have been keeping me somewhat busy of late. I just wanted to thank you all for bearing with me and also for your messages of support, it means a lot to me.'

Recently the star has admitted his busy filming schedule meant he had hardly spent any time with his sons Charles and Tennyson, who are based in Sydney this year.

He tweeted two weeks ago: 'Starting on another film set tomorrow. I need to go home & be with my children. Cannot believe how f**ked up my schedule has become this year.'

When a Twitter follower, a travelling salesman, told him he shared the same problem, Russell added: 'I sympathise. I haven't seen mine since late September. Maybe 40 days with them for the year. Won't happen again. All the best.'

Crowe is currently in America filming a Winters Tale alongside Hugh Jackman.

Meanwhile, Russell lashed out at The Guardian newspaper for their review of Les Miserables, which was given three out of five stars.

He tweeted on Friday: '@guardian Should be ashamed for sending an illiterate plonker to review Les Mis, are you sure your reviewer watched the movie?'
I think there are two ways to read this. One version has Russell simply missing his kids and simply being homesick. When he says "bring my family back together," he means "see his kids and be a hands-on dad again." In that version, Russell and Danielle really have split up and Russell has accepted it, but he just wants to go home and be a dad. The other version is that Russell thinks he can "win back" his wife once he finishes his movie, and his priority is "making his marriage work" despite whatever Danielle is feeling. I don't know… I think she's over it, don't you? I also think she's boning that other dude, her Dancing With the Stars partner.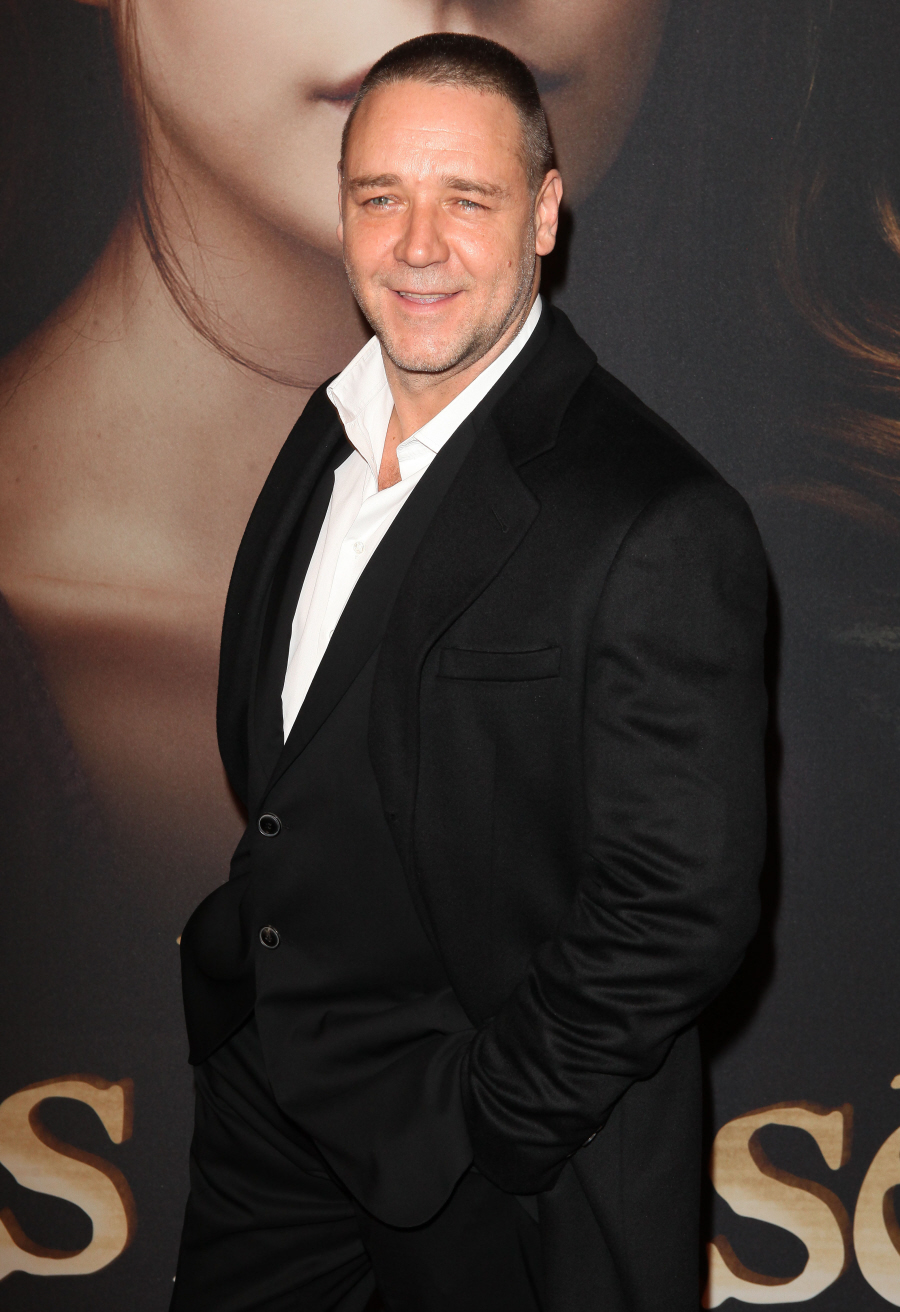 Here are some shots of Russell filming Winter's Tale in NYC over the past week: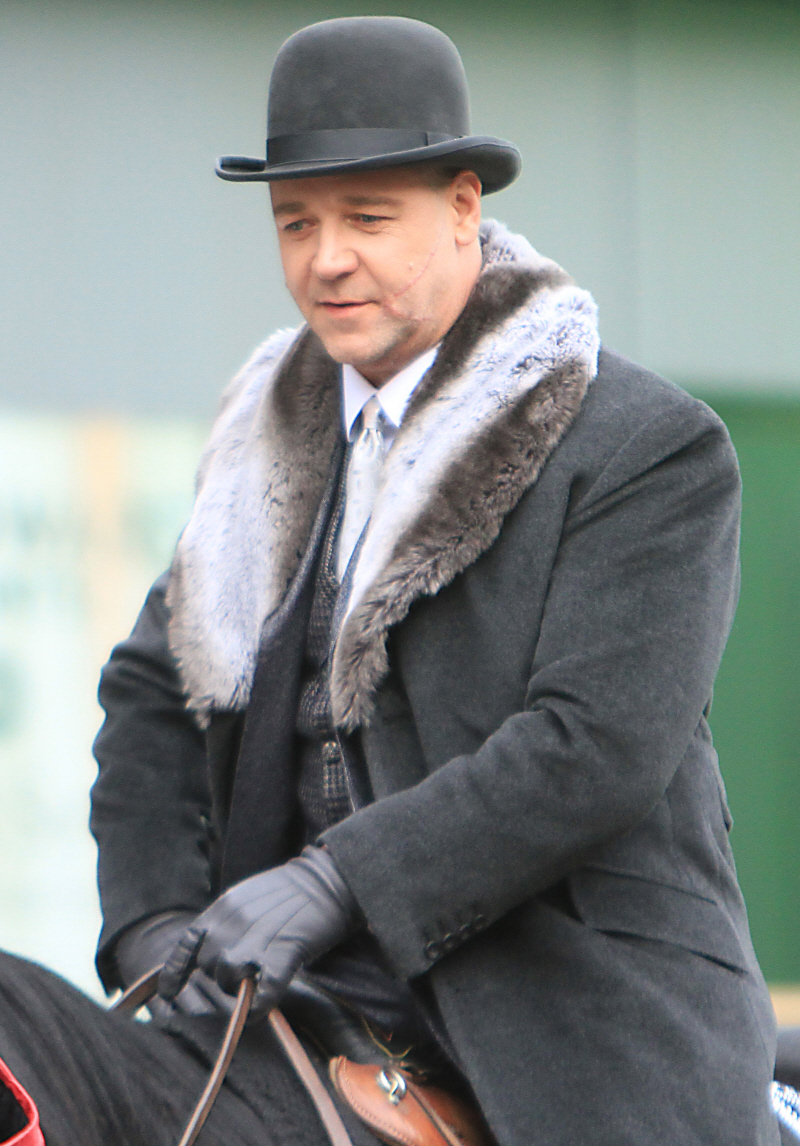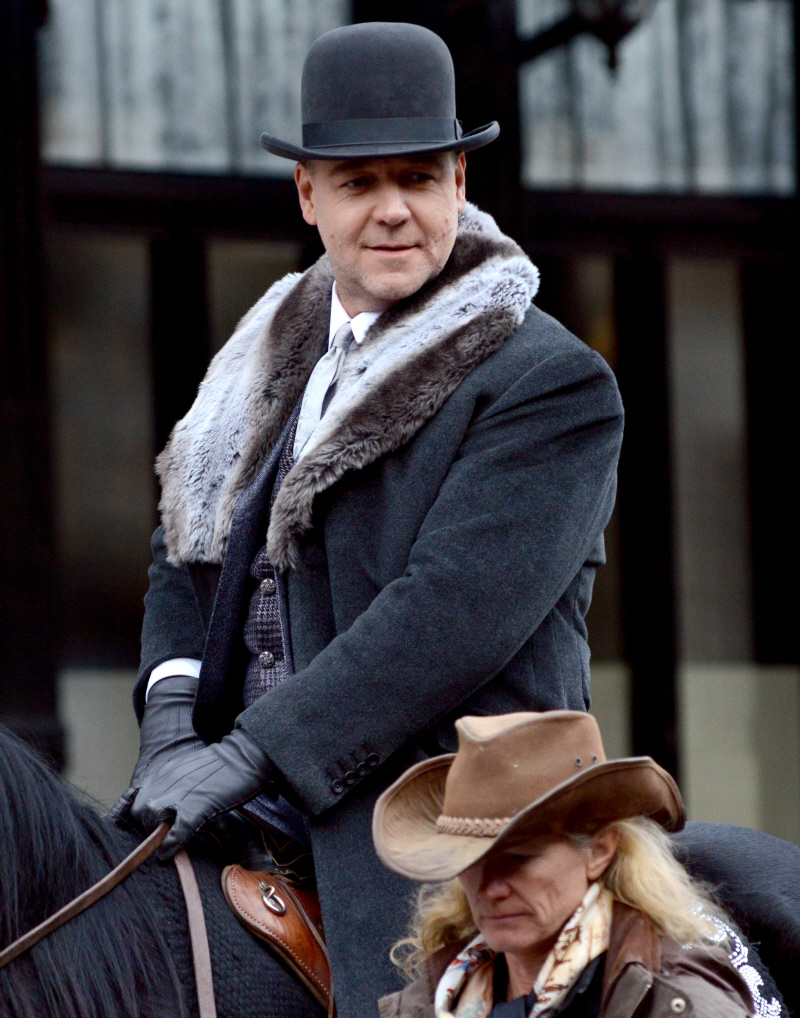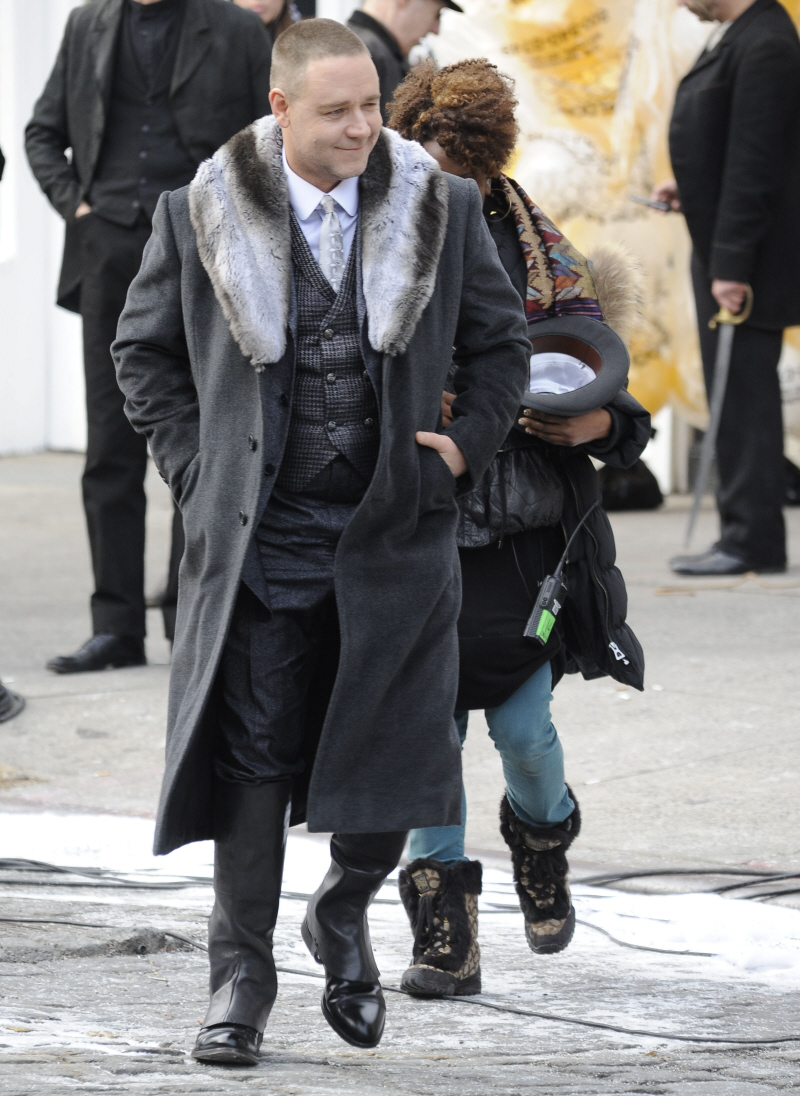 Photos courtesy of WENN.