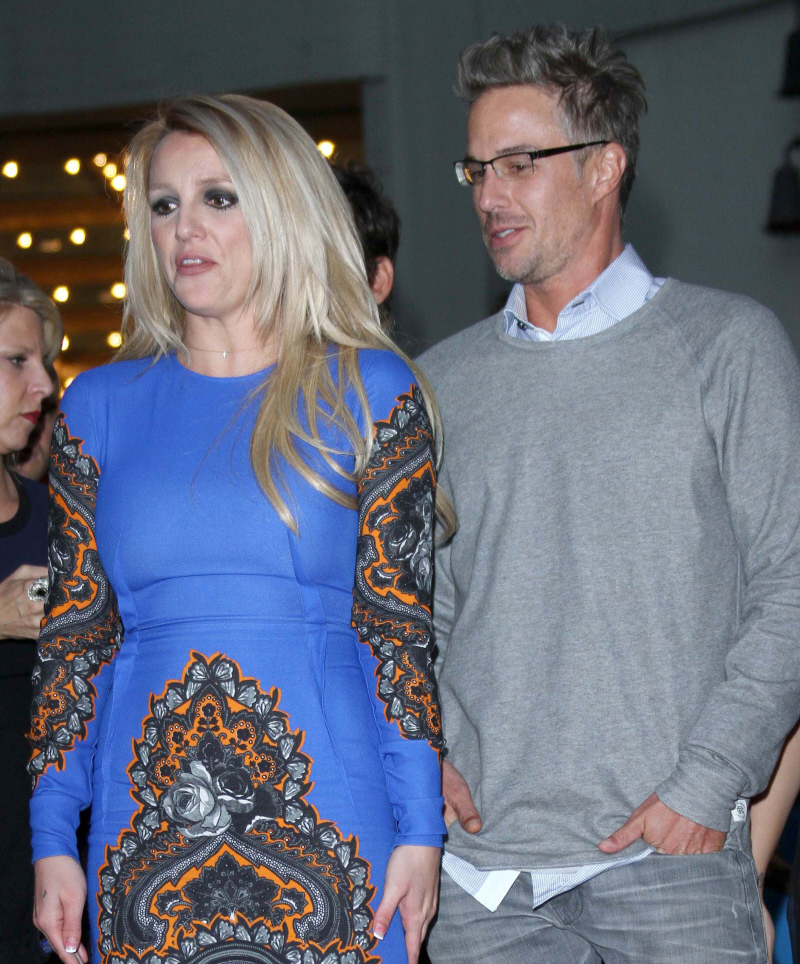 I don't think there's any doubt that all of us, collectively, want the best for Britney Spears. She is a very sympathetic figure, and when we debate her career and life options, I feel like we're all trying to assess what's best for her and her state of mind. Many of you have had mixed feelings about Jason Trawick and whether or not he was good for Britney. My take: yes, Jason has been good for Britney overall, if you're just taking him as her caretaker and manager, as someone who cares about her wellbeing and tries to help her out. But I'm so wary of Jason because he "proposed" to her (possibly as a reward for getting through her tour) while she is still very much under her personal and professional conservatorship. Not only that, but Jason is now Britney's legal co-conservator, jointly with Brit's dad Jamie Spears. Some said it was love. Some said it was a money grab. Some said it was just sketchy.
Anyway, Hollyscoop has an interesting exclusive about Jason and Britney and whether or not this engagement is going to last.
Hollyscoop has learned exclusively that Britney and Jason are about to split and get this, Britney doesn't know about it! A source close to the couple has told Hollyscoop exclusively that Jason has had enough and wants out of the relationship.

"Jason has told Britney's entire family that he's planning to leave her, so that Britney will have a support system when he breaks the bad news," the source tells us.

Jason is reportedly waiting for "The X Factor" to be over, because he and her whole family think Britney will take the news real hard, and would rather not have her deal with it while she's trying to film the show. But here's the weirdest part, Jason reportedly wants to remain her manager after the break-up. So basically their relationship will become strictly business. Pretty sure Britney won't want him on payroll after he dumps her, but he has been great for her career, so who knows.

Jason used to be Britney's agent, but when they became a couple, he left his agency in 2011, dropped her as a client, and solely became her manager.

A second Britney source added to Hollyscoop, "I haven't heard anything about [the split], but I do know they are going on vacation together for the holidays."

That doesn't necessarily mean they are staying together. Jason could just be taking advantage of their last vacation as a couple or he thinks a post-vacation break-up will soften the blow. If memory serves us correct Brad Pitt and Jen Aniston dropped the big bomb on us a week after the holidays as well.
So, is Jason looking for a way out? Did he simply take on more than he could handle with this engagement? Does he miss the "business" side of managing Britney, and he's tired of the day-to-day struggles of managing her? Or is this just a random split story, signifying nothing? Well… my gut says that Britney and Jason probably won't end up getting married. I could totally be wrong, but I feel like Jason and Jamie kept organizing these "rewards" for Britney to get her to do all of this stuff (record an album, go on tour, sign on to the X-Factor), and it's gotten beyond their control.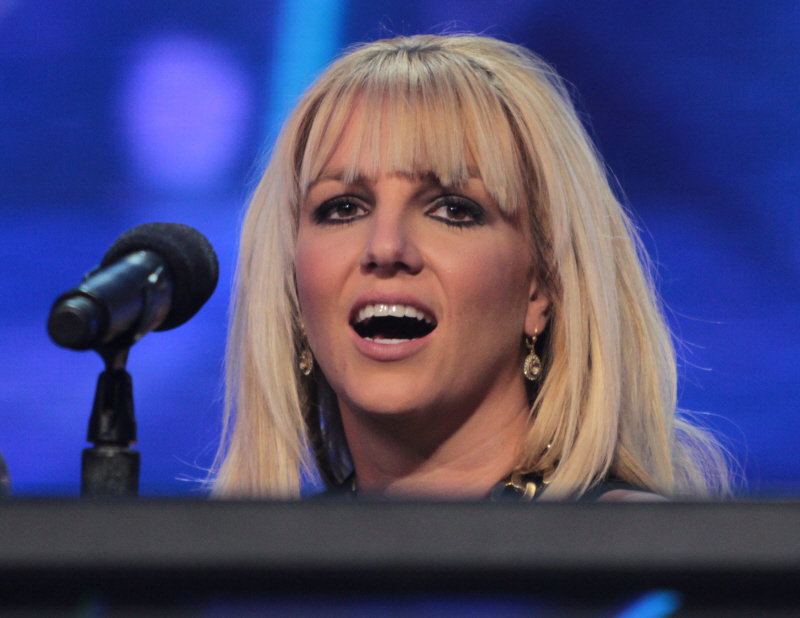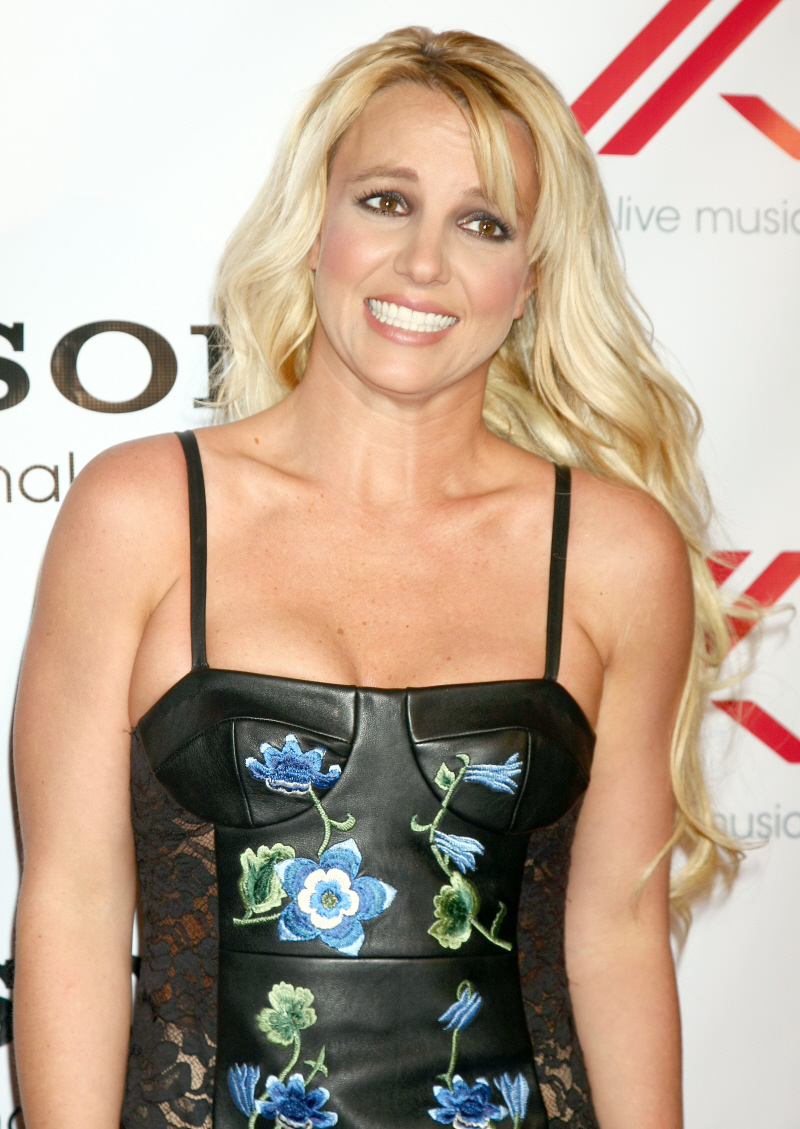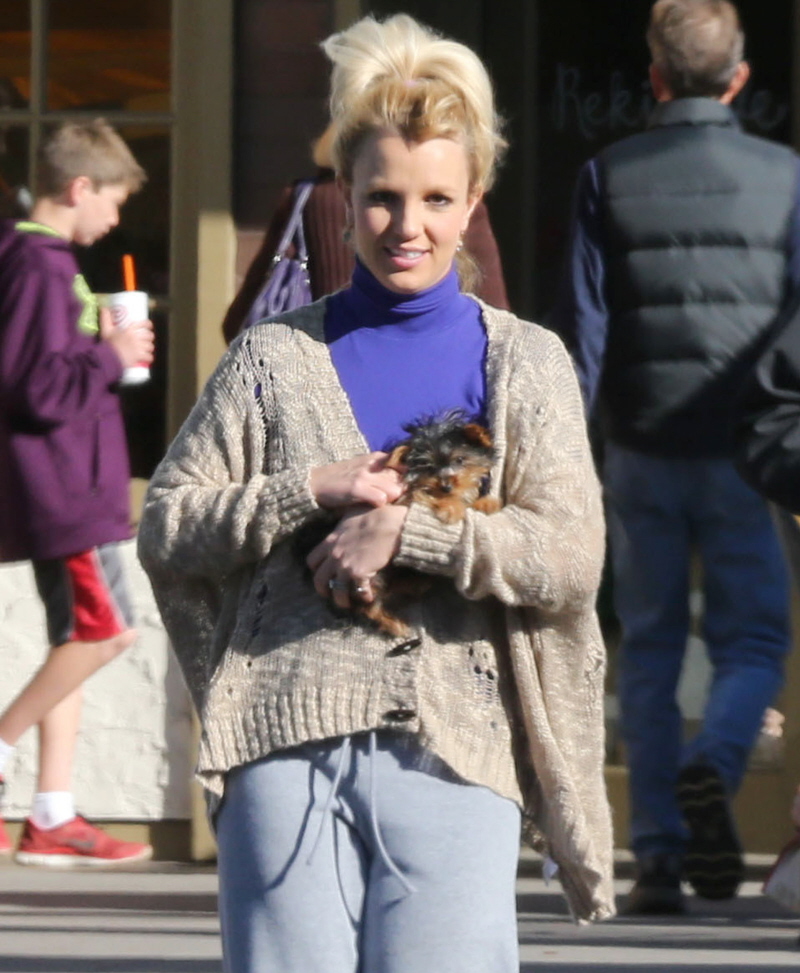 Photos courtesy of WENN, Fame/Flynet.